Did you just get a Cricut machine and you aren't sure where to start? Or maybe you've had it for a while and are finally getting the motivation to FINALLY master your machine. No matter where you are in your Cricut journey, this resource of over 100 Cricut tutorials for beginners is a fantastic place to start.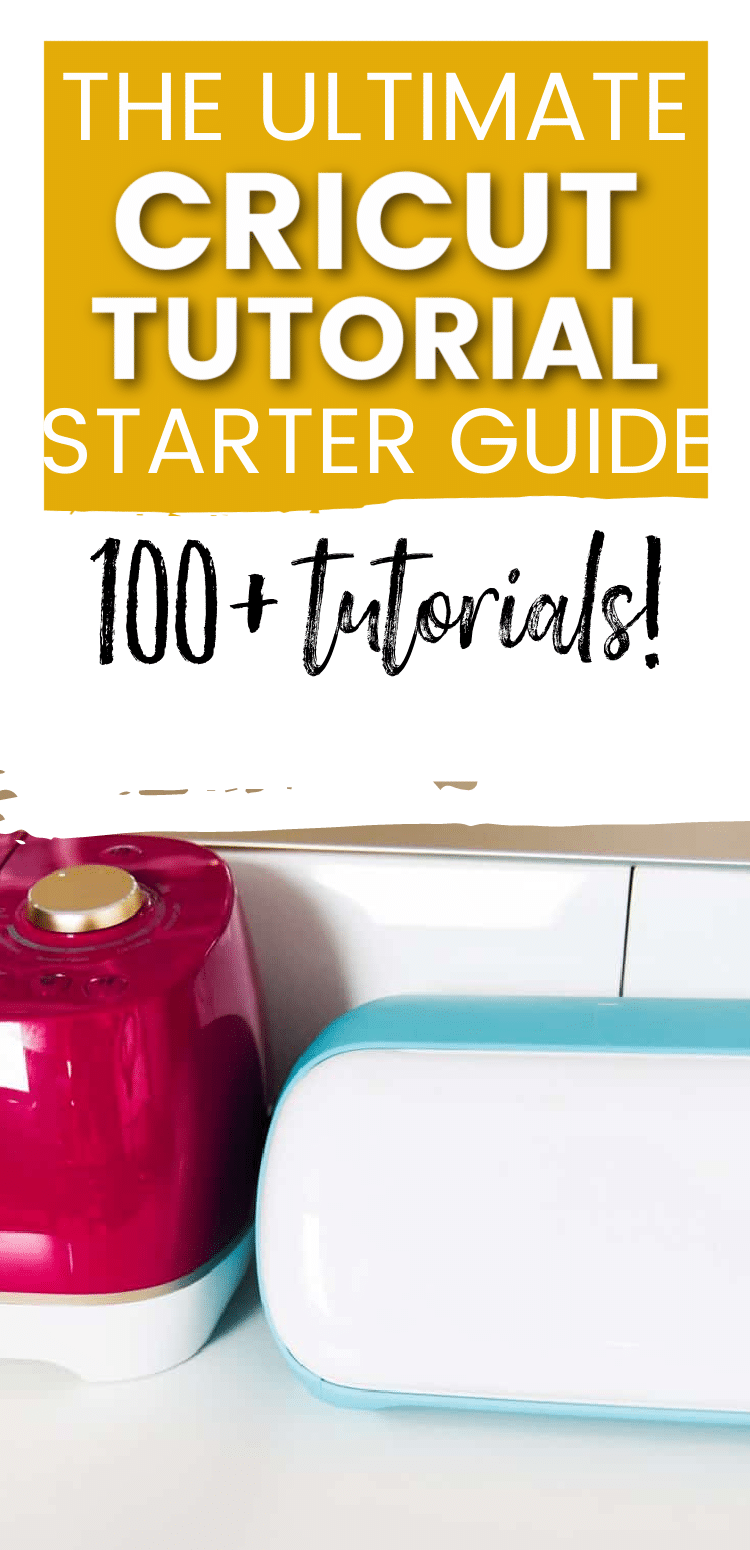 Although a Cricut machine looks pretty basic – for many, it's anything but.
Trust me – I've been there. When I first got my machine, it sat in the box for months because I just felt SO overwhelmed.
However, I quickly discovered that there was an amazing Cricut community online where I was able to find helpful tutorials, project ideas, and troubleshooting for just about every problem I had.
I was able to find most of this information on my own, but I know it's not that easy for everyone. Over the past five years, I have spent countless hours creating my own tutorials and running my own Cricut Community on Facebook in an attempt to make others' Cricut journey a little less stressful.
Below is a compilation of some of that work – you will find Cricut machine tutorials, Design Space tutorials, tips for getting started, and lots of tips for using different materials and supplies.
Cricut Project Starter Kit
Sometimes the biggest problem crafters have is having a place to start. I created this FREE digital project starter kit which includes 100+ projects ideas along with a project planner. It's something that I hope you will find useful as you learn to use and love your machine. You can click here to learn more and signup or click on the button below.
Cricut Machine FAQs and Tutorials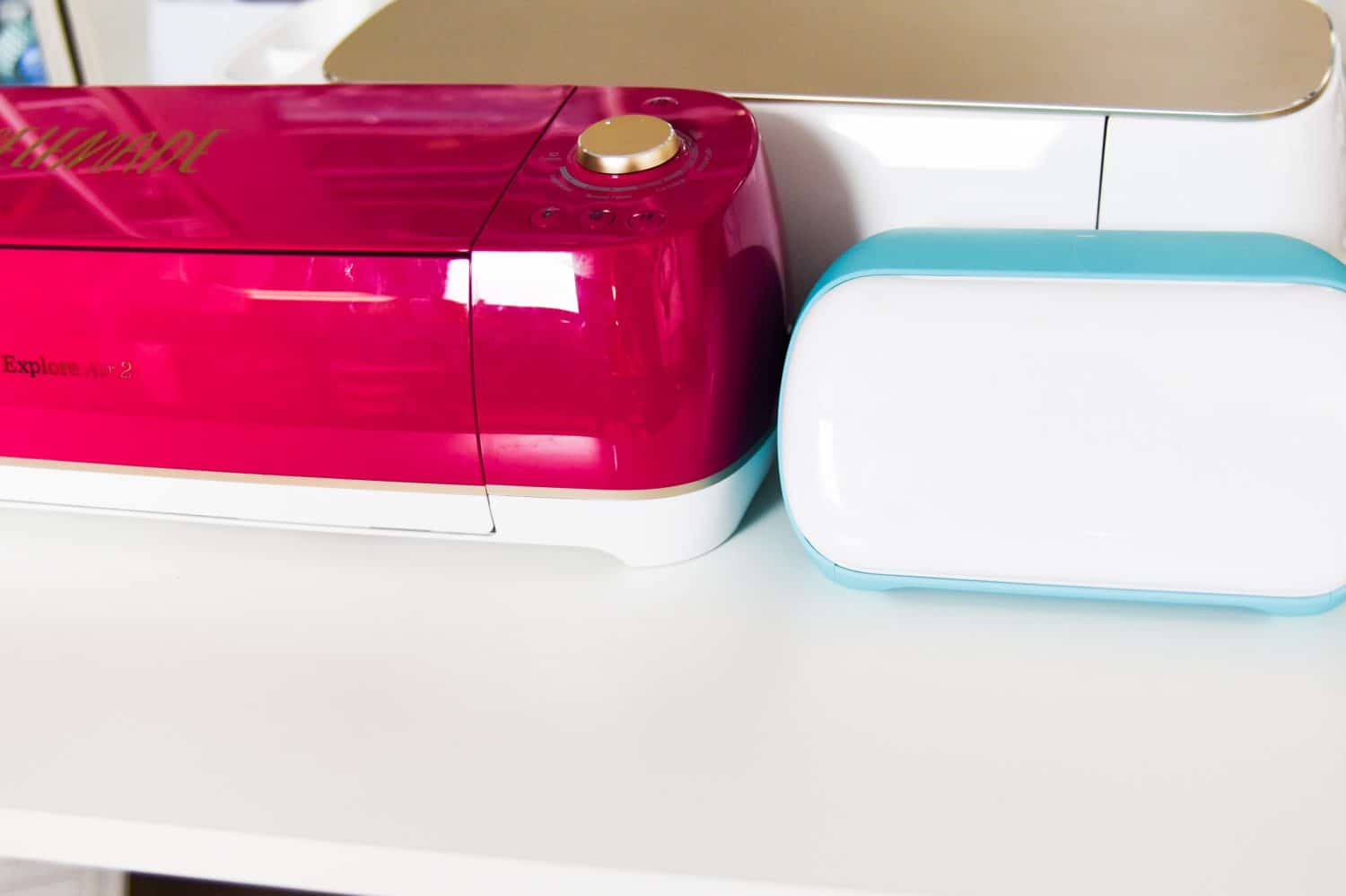 There are A LOT of Cricut machines out there – it can be overwhelming to know which machine is the best one for you. Many Cricut machines are not even available for purchase or support by Cricut anymore – while you might be able to get a screaming deal on one, I don't recommend buying one of those unless you know 100% what you are getting into.
If you are BRAND new to Cricut and haven't even bought a machine yet, here are a few posts you might want to read:
I usually recommend purchasing your machine either directly from Cricut or from an authorized dealer like Joann, Michael's, Hobby Lobby, or from Cricut's Amazon page. Remember – if a deal seems too good to be true, it probably is.
Once you've got your machine, it's time to get to know it a little bit better. Here are a few product guides for some of the different machines. We will have guides for Explore 3 and Maker 3 soon.
Design Space Tutorials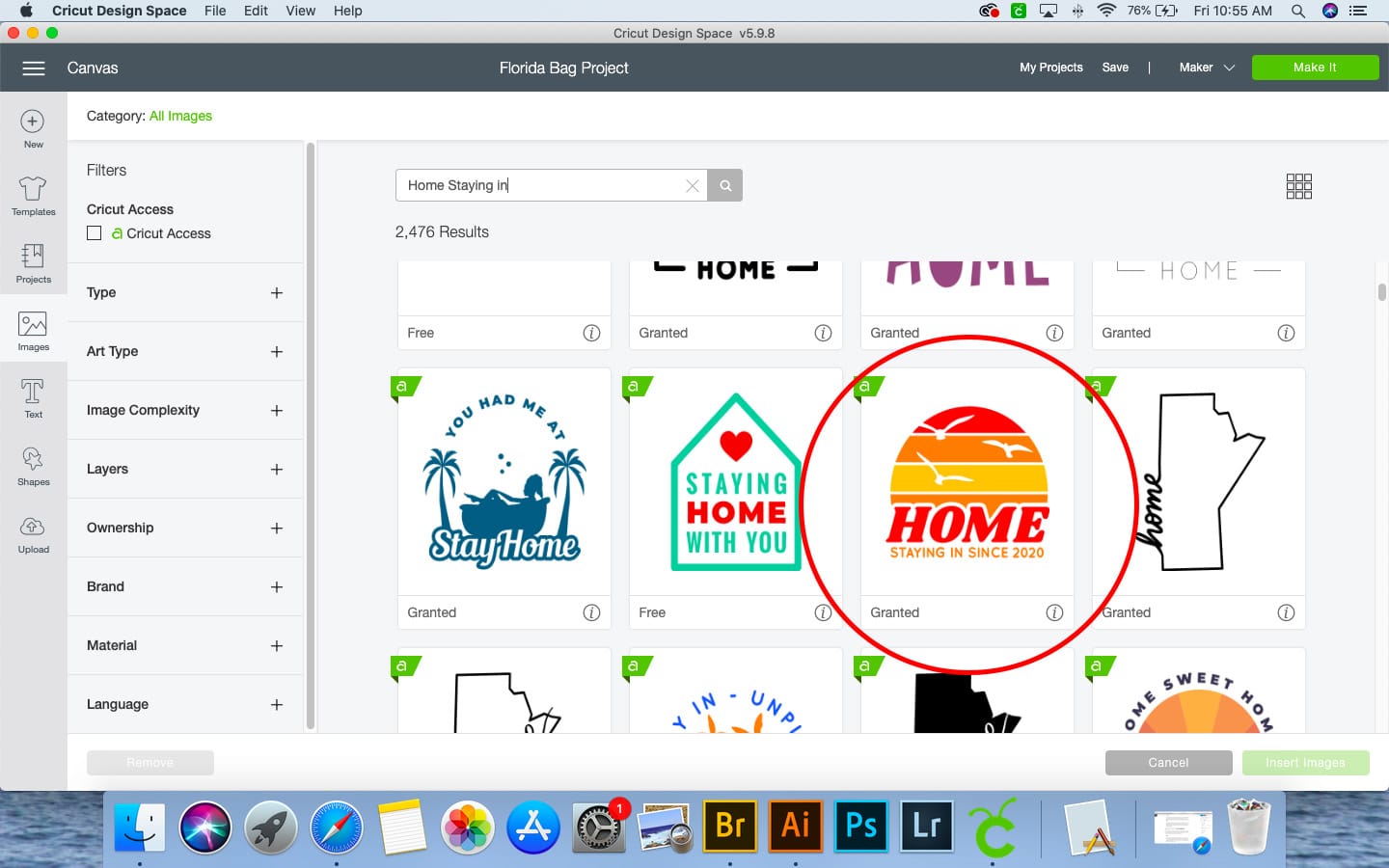 One of the biggest frustrations for new and old Cricut users can be Cricut Design Space. It's really not a super complicated program, but there are enough tricky parts that many people want to return their machines over it.
I don't want you to be one of those people! Here are a few posts that might be helpful for you when you are starting to learn about Design Space.
Getting Started with Cricut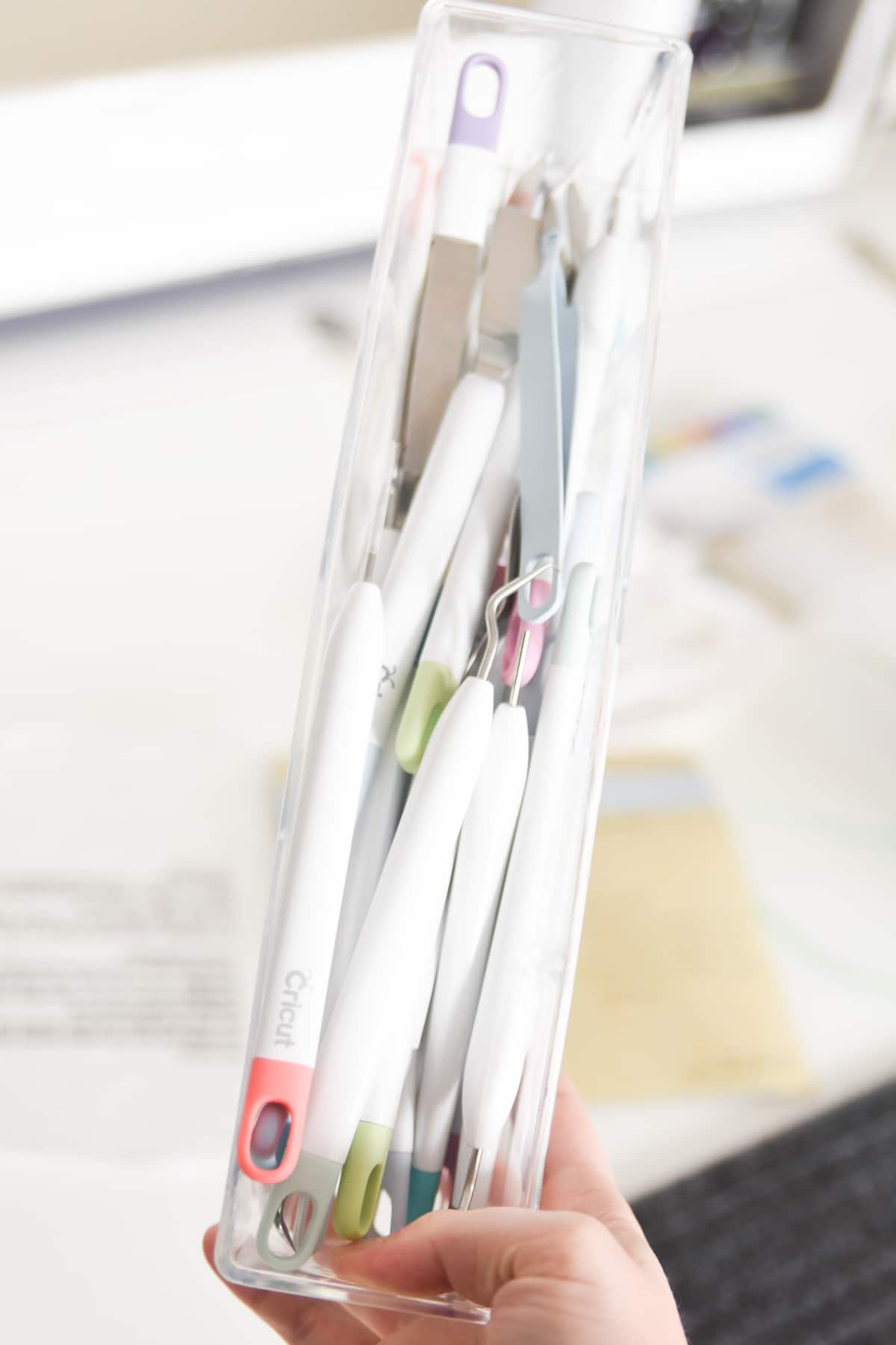 So you've got your machine, maybe you've set it up and even cut out your first project. Congratulations! Now it's time to master your craft a little bit more. These posts dive a little deeper into some of the topics you might be struggling with (or that you didn't even know existed!)
Cricut Tips for Beginners is one of our most popular posts. It's a great place to start if you are just wanting to dip your toes in the water.
Ultimate Guide to Cricut EasyPress Settings – I love my EasyPress, and I use it all the time for my iron-on projects. This post is a great overview of the different settings for different materials.
The Best Online Cricut Classes for Every Budget – Sometimes, the best thing you can do is just take a class! There are a lot of fantastic classes out there, and this list shares our favorites.
The Cricut Joy App: Everything You Need to Know – If you are using the Cricut Joy, you definitely will want to learn about the Cricut Joy App! A lot of people don't even realize that this app exists, and it can be great for those
What Vinyl to Use for Cricut Projects – There are a lot of different types of vinyl, and it can be difficult to know which one you should use. This post breaks it down to make it easier than ever before!
Cricut FAQs: Answers to All Your Burning Questions – Over the years, I've done a lot of troubleshooting with my machine and helped others, too! Here are some of the most common questions you might have.
Facebook Groups
I run several Cricut Facebook groups that have SO much great information in them! You can join them below:
Tools, Accesories, and Materials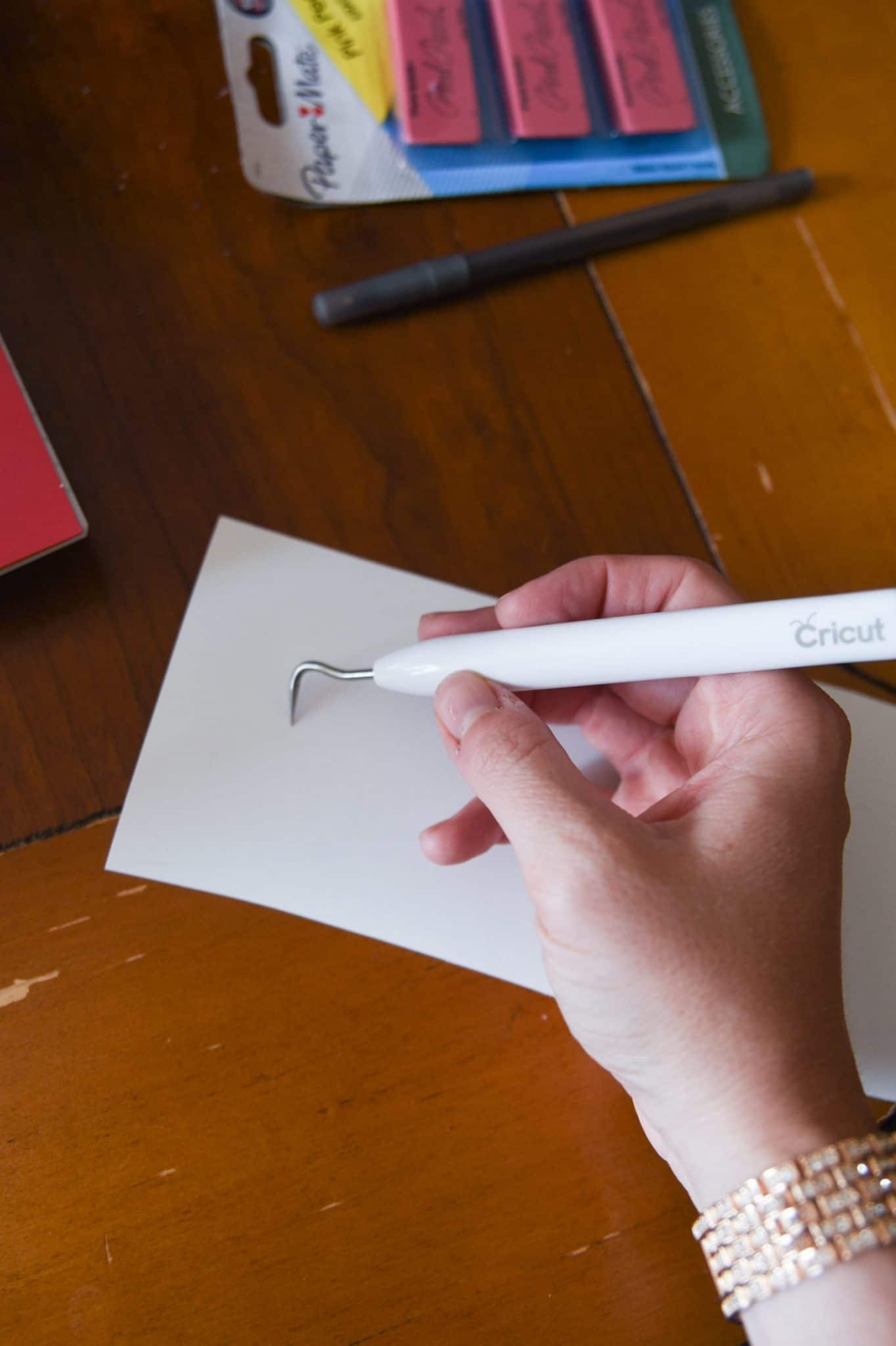 There are so many different tools, accessories and materials that you can use with your Cricut machine. It's really overwhelming at times! Here are all of the posts we have written about different types of materials and accessories, including many of the most common ones.
My Must-Have Materials for Cricut
Cutting Basswood with Cricut – This is a popular type of wood that you can cut with Cricut, and it's important to know how to do it to avoid frustration!
Cricut Infusible Ink: Everything You Need to Know
10 Must-Have Cricut Joy Accessories
Best Cardstock for Cricut Machines – Doing a lot of paper crafts? You want to make sure you have the best cardstock by your side!
Blanks for Vinyl Projects You Can Buy on Amazon
Must-have Cricut Essentials (and what to skip)
The Cricut Mug Press – FAQs – This is a newer product from Cricut that gets mixed reviews. Here are a few FAQs!
The Ultimate EasyPress Guide + FAQs
How to Clean a Cricut Mat with a Baby Wipe
Cricut Foil Transfer vs Foil Quil
The Cricut Foil Transfer Kit: The Ultimate Starter Guide
What Materials Does Cricut's Foil Tool Work With
Cricut Infusible Ink Pens: Tips and Tricks for Getting Started
45+ Infusible Ink Blanks To Try
Cricut EasyPress vs Heat Press vs Iron: The Ultimate Showdown
The Best Dollar Tree Blanks for Vinyl
Cricut Scoring Wheel: 20+ Projects and What You Should Know
Best Dollar Tree Products to Use For Cricut Projects
Cricut EasyPress Mini: What You Should Know
Cricut Infusible Ink: What Shirts Can I Use?
Cricut EasyPress: Everything You Need to Know
Cricut Infusible Ink: What Shirts Can I Use?
How to Tutorials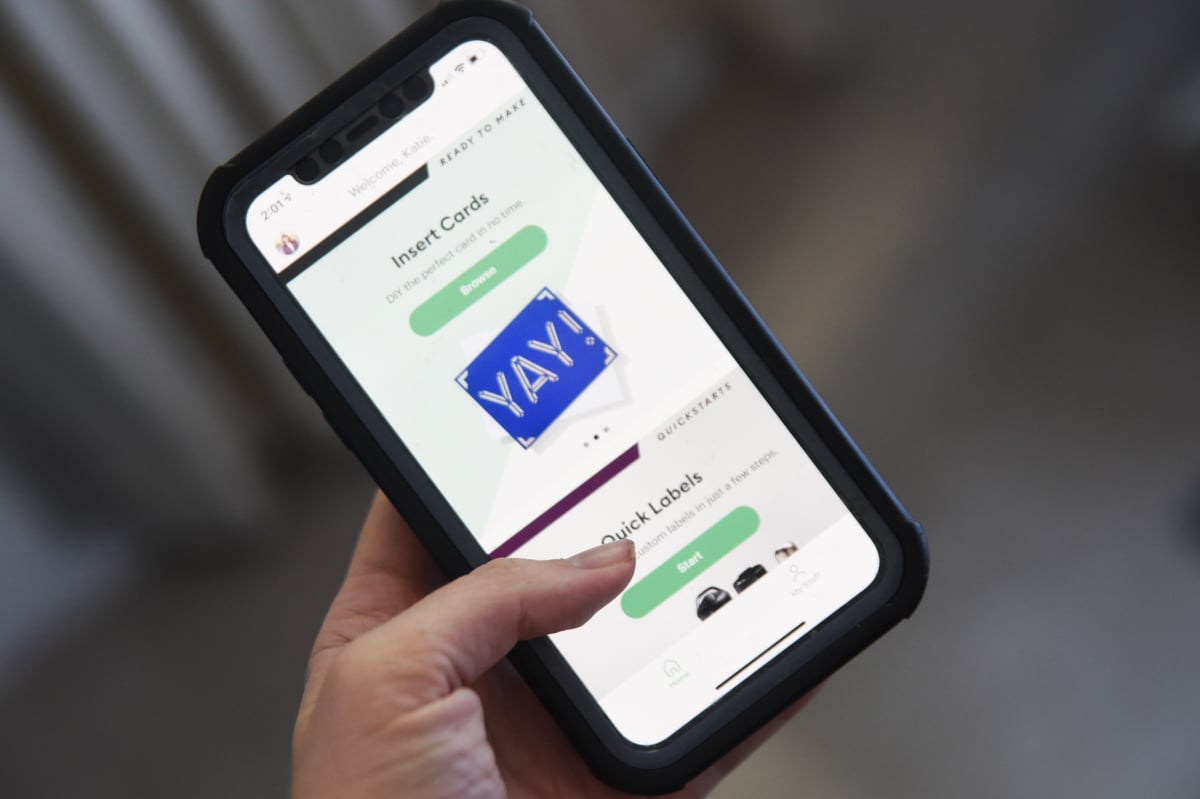 Now let's talk about specific techniques! The Cricut is more than just a machine that you turn on – it has specific functions you can use and that you should become familiar with in order to use your machine to its highest potential! These tutorials really go in depth on many popular techniques.
The Ultimate Guide to Cricut Print then Cut
How to Make SVG Files for Cricut with Canva
How to Make a Personalized Mug with Cricut
Iron-on vinyl Troubleshooting: Answers to Your Most Burning Questions
Cricut Contour: Everything You Need to know
How to Easily Edit Text in Cricut Design Space
How to Make Cards with Cricut Joy
How to Use Different Types of Iron On Vinyl
How to Make Labels with Cricut Joy
How to use Cricut Window Cling
How to Layer Heat Transfer Vinyl
How to Make Money With your Cricut Machine
How to Make a Matching Game With Your Cricut
How to Apply Iron-on Vinyl to a Stuffed Animal
How to Use Cricut Foil Iron-on
How to Cut Wood with Cricut Explore and Maker
How to Use Cricut SportFlex Iron-on
How to Curve Text in Cricut Design Space
How to Use Cricut Iron-On Designs
How to Use Cricut Patterned Iron-on
How to Use Vinyl Iron-on for Cricut
How to Use Vinyl Iron-on With Wood
23 Cricut Hacks that Blew My Mind
Where to Buy Supplies and Materials
There are many options when it comes to buying Cricut supplies. There are pros and cons to them all. Some stores offer coupons while others don't. Return policies differ and ease of purchase is something to take into consideration, too.
You can't go wrong purchasing straight from Cricut- but it is good to know that there are other retailers that sell Cricut supplies and a lot of times you can get a good deal on them. I always keep my eyes out at these stores for any supplies that I am in need of or that I can add to my stash.
Where to Find Designs and SVG Files
Finding SVG Files has never been easier. There options are endless and with a quick search on the internet you can usually always find what you are looking for. There are tons of FREE SVG Files available as well as some you will need to pay for.
We offer a lot of fun and unique SVG files in our shop, which you can check out here.
Here are my go-to shops for finding the perfect SVG Files:
Cricut.com Coupon Code
Make sure to shop our Cricut store on Amazon for all your Cricutting needs. If you are shopping on Cricut.com, you can use the code WINTER10 for 10% off and free shipping materials and supplies on Cricut.com on orders of $50 or more.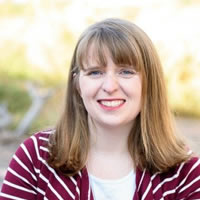 Katie is a Colorado-native, BYU graduated, and most importantly, wife to one and mother to three beautiful boys. She is passionate about sharing her experiences with others – especially about pregnancy, breastfeeding, cooking, and crafts. She is an International Board Certified Lactation Consultant. She loves spending time with her family and helping others find joy in family life.