Cutting fabric has never been easier – in this post, you'll learn all about how to cut Fabric with a Cricut machine, as well as how to pick the right machine, what accessories are available, and more!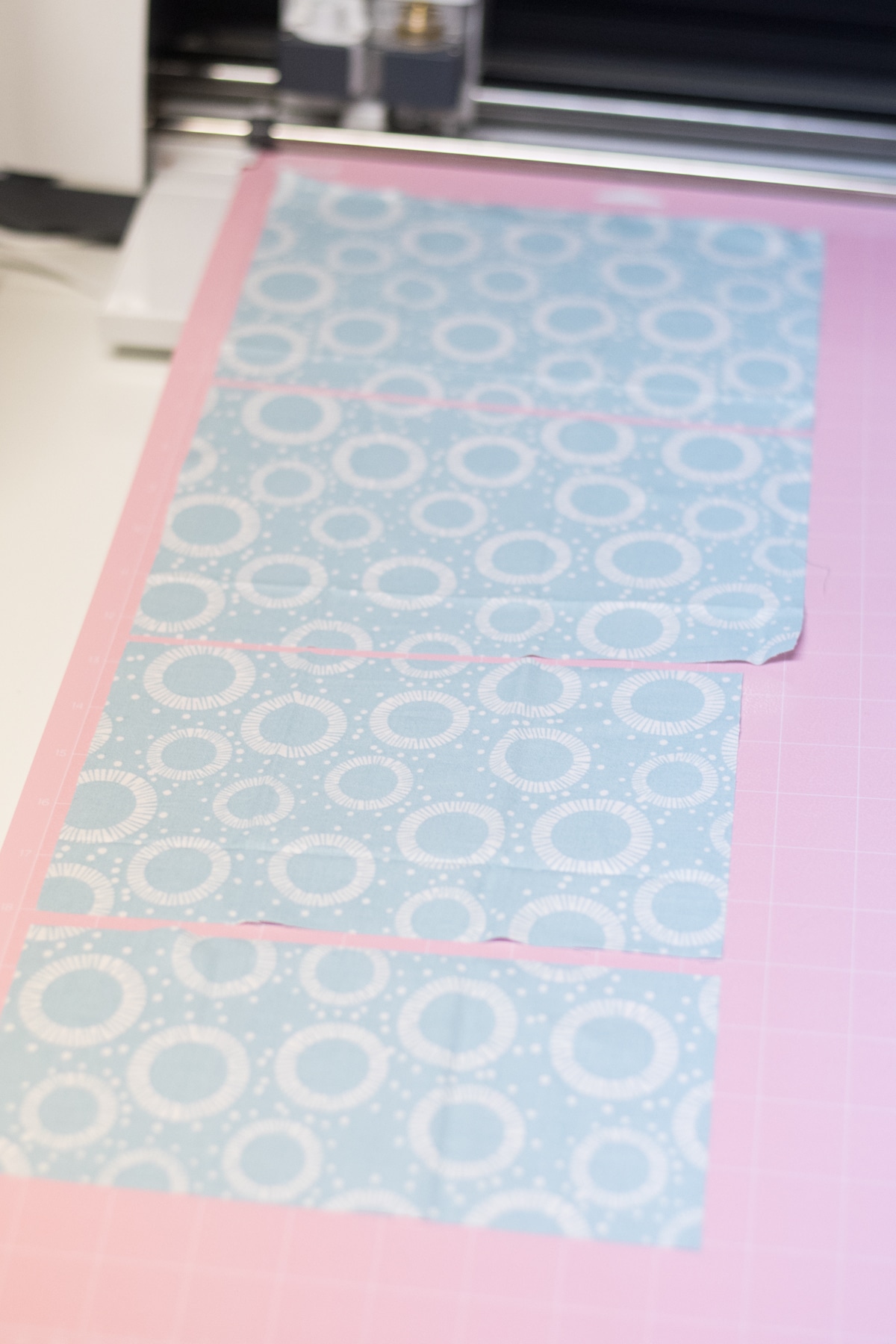 While there are many great features that make the Cricut Maker worth getting, the ability to cut fabric and patterns is by far my favorite.
I mean, you could technically cut fabrics before, but not without some kind of backing…and it just didn't ever seem to work out that great for me.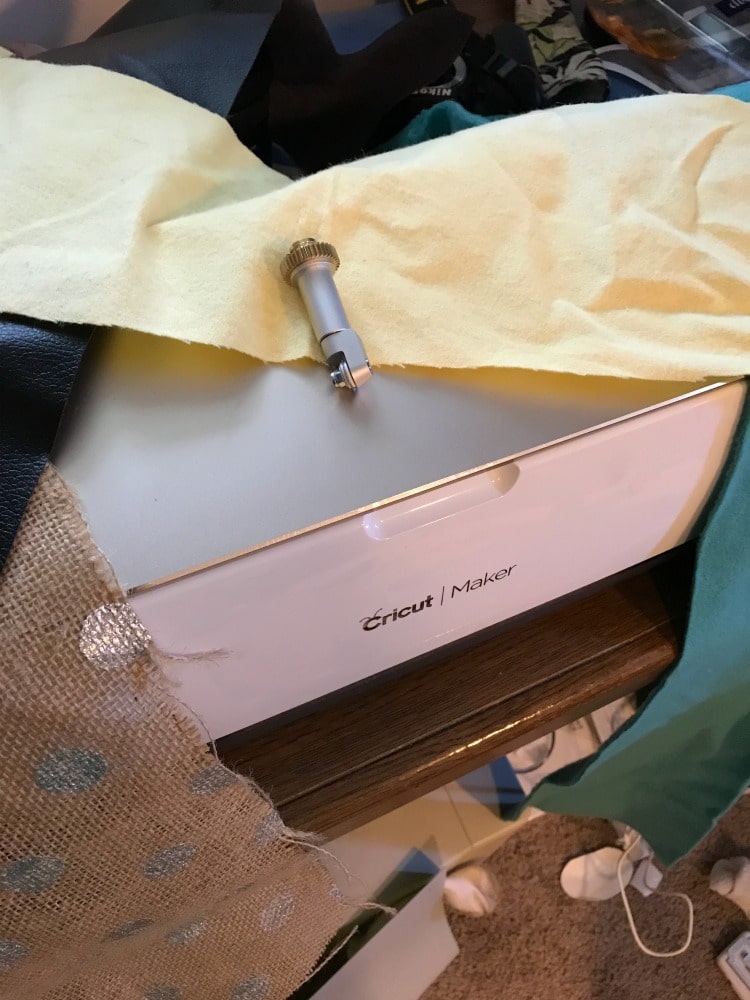 With the new rotary blade, it just makes the cuts that much more precise and clean.
Since I know the new sewing features are going to be attracting a lot of new Cricut users (and piquing the interest of old Cricut-ers), I thought that I should write a post about what you need to know about sewing and the Cricut Maker!
Want to know more about the Cricut Maker? Here a few posts:
What Cricut Cuts Fabric?
Currently, there are three Cricut machines that are being sold:
Of these three machines, I have been able to successfully cut fabric with the Cricut Explore Air 2 and Cricut Maker. I have never attempted to cut fabric with the Cricut Joy, but with fabric that has an adhesive backing, I would imagine you could cut fabric.
Cutting fabric is much easier with the Cricut Maker, especially since you don't have to have an adhesive backer. However, it can be done with the Cricut Explore Air 2. In this post, I'll give a few more details for each machine!
Here are some posts you might appreciate:
Why Cut Fabric with a Cricut?
I love to sew, but I hatteeee cutting out fabric. I can never cut straight lines, no matter what I do. And I feel like my pattern pieces are always not precise either.
When cutting fabric with a Cricut machine, it cuts such clean and precise lines, and you don't have to worry about the pieces not matching up.
It goes much faster (in my opinion), and while it cuts, you can prepare for other parts of your projects.
You can set it up to mark the fabric with the Cricut Fabric Marking Pen, which is SO helpful!
You can cut multiple layers (depending on the machine)
Here are a few sewing projects I have done:
Cricut Sewing Tools
Cricut has released a variety of sewing tools that you can use with your sewing projects. What I like about these tools are that they can be used for any sewing project – not just ones made with your Cricut.
Fabric pen
The Cricut Fabric Pen is only a few dollars, but it's definitely an essential! It is washable, fits perfectly into the pen holder, and it makes markings on your fabric just where you need them to make sewing that much easier.
Sewing Scissors
I have had a lot of scissors over the years, but I love Cricut's fabric shears. They are sharp, cut well, and are long lasting.
Self Healing Mats
A good self-healing mat is essential when it comes to sewing (in my opinion!) Cricut has a nice selection of very high-quality mats. I own a couple of them myself!
Rotary Cutter
A good rotary cutter can go a long way when it comes to sewing. Cricut offers both a 60mm and a 45mm rotary cutter. They work great!
Portable Trimmer
I primarily use my portable trimmer for cutting pieces of paper and vinyl, but it works great with certain types of fabric.
Thread Snips
Sewing is so much easier with thread snips!
Cricut Sewing Bundles
Cricut has come out with a few different sets of their sewing accessories that are rather handy:
TrueControl Kit™ includes TrueControl Knife™, 5 additional blades, and convenient storage cartridge
Self-Healing Mat, 12″ x 12″ (30.5 cm x 30.5) with durable, extra-thick self-healing surface
18″ (45.7 cm) Cutting Ruler with stainless steel straightedge, protective guard, and nonslip base
Cricut Sewing Kit
8″ Fabric Shears
Thread Snips
Seam Ripper
Pin Cushion and Pins
Measuring Tape
Leather Thimble
You can purchase it at the following retailers:
Cricut Fabric Cutting Mat
Along with the release of the Cricut Maker, Cricut released a new mat that is specifically for fabric and the rotary blade.
It is designed to work perfectly with your fabric for clean, precise cuts.
How to Clean Cricut Fabric Mat
This cannot be cleaned like other mats – you don't want to be using soap and water on it. As of right now, Cricut recommends the following:
Use strong grip transfer tape to remove fuzz, dirt, etc.
Leave the long strings and strands on the mat. The rotary blade can cut through these, and if you remove them, it will make the mat less sticky.
You should avoid touching the sticky part of the mat as much as possible, as well as avoid using the scraper. Also, I would recommend making sure you only use the mat for fabric.
Here is a video about taking care of your mat:

Cricut Explore Air 2 and Fabric
You can cut fabric with the Explore line of machines. When doing so, you need to keep a few things in mind:
You need add some kind of adhesive backing to your fabric or use bonded fabric to ensure it doesn't slide around on the mat
It can cut a variety of fabrics – you may need to use different blades (for instance, if you are cutting leather, you will want to use the deep cut blade)
There is a bonded fabric blade that was created for the Cricut Explore Air 2. It's essentially a fine point blade that is pink, and it's designed specifically just to be used with fabric or bonded fabric.
Cricut Maker and Fabric
What fabrics does the Cricut Maker cut?
You can cut pretty much any kind of fabric your heart desires. Here is a video demo of me cutting different fabrics.
Some popular ones:
Cotton
Muslin
Leather
Minky
Flannel
I love getting fabric at Joann's Fabric, but I also really love Fabric.com. They have a HUGE variety, and their prices are almost unbeatable!
When putting the fabric onto your mat, I was told to kind of let it "float" on, rather than pressing it into place.
Rotary Blade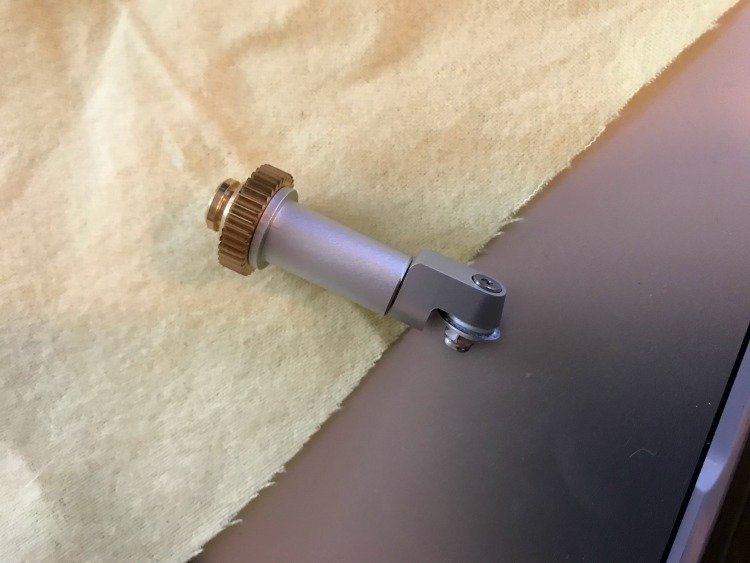 The rotary blade is the latest and greatest from the Cricut offices – and it's amazing. It's what makes the fabric cutting capabilities possible. It is designed to cut soft and flexible materials without pulling and tearing.
It's pretty self-explanatory what it is – a mini rotary blade that you put into your Cricut machine. It can cut out tons of different fabrics and felts with precision – it really cuts like butter.
This blade is only compatible with the Cricut Maker – previous machines just don't have the capabilities for it to work. The Rotary Blade Kit is $14.99.  One blade comes standard with the Cricut Maker.
How to Use Patterns with Cricut
Patterns
I'm sure I can't be the only one who loves to sew but has often been deterred from doing anything that requires using a pattern.
The cutting – the huge room for error (if you aren't the best at cutting and following instructions), and, most importantly, the time! Patterns take FOREVER to cut out.
With the Cricut Maker, it takes so much less time. A pattern that would normally take you 1.5 hours can take just around 10-15 minutes.
There are patterns that are available through Cricut Design Space – these cannot be adjusted to be different sizes at this time. You can also upload your own patterns to be cut, though I'm not entirely sure what the process is.
PDFS
With any project you make using a pattern from Cricut Design Space, you can print off the PDF instructions for it. This comes in handy so you don't have to keep referencing your computer or tablet!
What patterns?
Cricut has partnered with Simplicity and Riley Blake to offer hundreds of amazing patterns. You do have to have Cricut Access for most of these, but they are worth subscribing for. They have everything – from clothing, to home decor, to holiday decorations…you definitely will find something you want. I know they are planning to add even more as the months go on, as well.
Fabric and Iron On
You can use iron on materials on many different fabrics. The most important thing is to make sure the material you are working with doesn't have any element that could be melted at high heat (such as acrylic or similar synthetic fabrics).
Cotton, polyester, or cotton/poly blends should work great. You can always experiement with a small piece.
Make sure you prewash your material BEFORE you cut it, and certainly before you use iron on material on it.
if you are using an EasyPress 2, check out the EasyPress Guide for instructions. If you are using an iron, I would suggest setting the iron to the material most similar to what you are working with. Most of the time, you will be heating between 300 and 350 degrees.
You should always preheat your material before placing the iron on on it. I would also suggest having some kind of protective sheet between the design you are pressing and your heat press or iron – teflon, a heat protectant sheet, or even card stock works!
HTV works best on cotton or polyester or cotton/poly blends. Other synthetic fabrics, like acrylic, won't work correctly because they will melt under the heat of an iron.
Cricut Snap Mat
This is a feature you can use with any materials, but I'm especially excited about using it with the fabric cutting because I have SO many scraps.
If you aren't familiar with SnapMat, here is a great article that gives you all the nitty gritty on it. But basically, it's a feature you can use where you take a picture of a piece of material on your mat, and you can then see a virtual mat preview with the material on it so you can rearrange text and photos on top of it for perfect cuts.
Sewing Machine Recommendations
Choosing a sewing machine is a big decision! If you are already a big sewer, you likely already know your preferences and what you like. But if you are newer to sewing, I would actually suggest going into a local sewing store (if there is one available) to ask lots of questions, learn about different features, and find one that works well for you.
Honestly, a simple machine can actually do quite a bit – and it can feel less overwhelming than a more expensive machine with tons of features.
I have a really nice one from Pfaff, but I still primarily use just the zig zag and straight stitches.
I do think it's nice if it has an auto-threader, which seems to be a pretty common feature these days.
I have had good luck with Brother machines in the past, and, as I already mentioned, I currently have a Pfaff. I feel like it's harder to find tutorials online for it, though.
Here are a few beginning sewing machines to consider:
Other Cricut Posts You May Enjoy: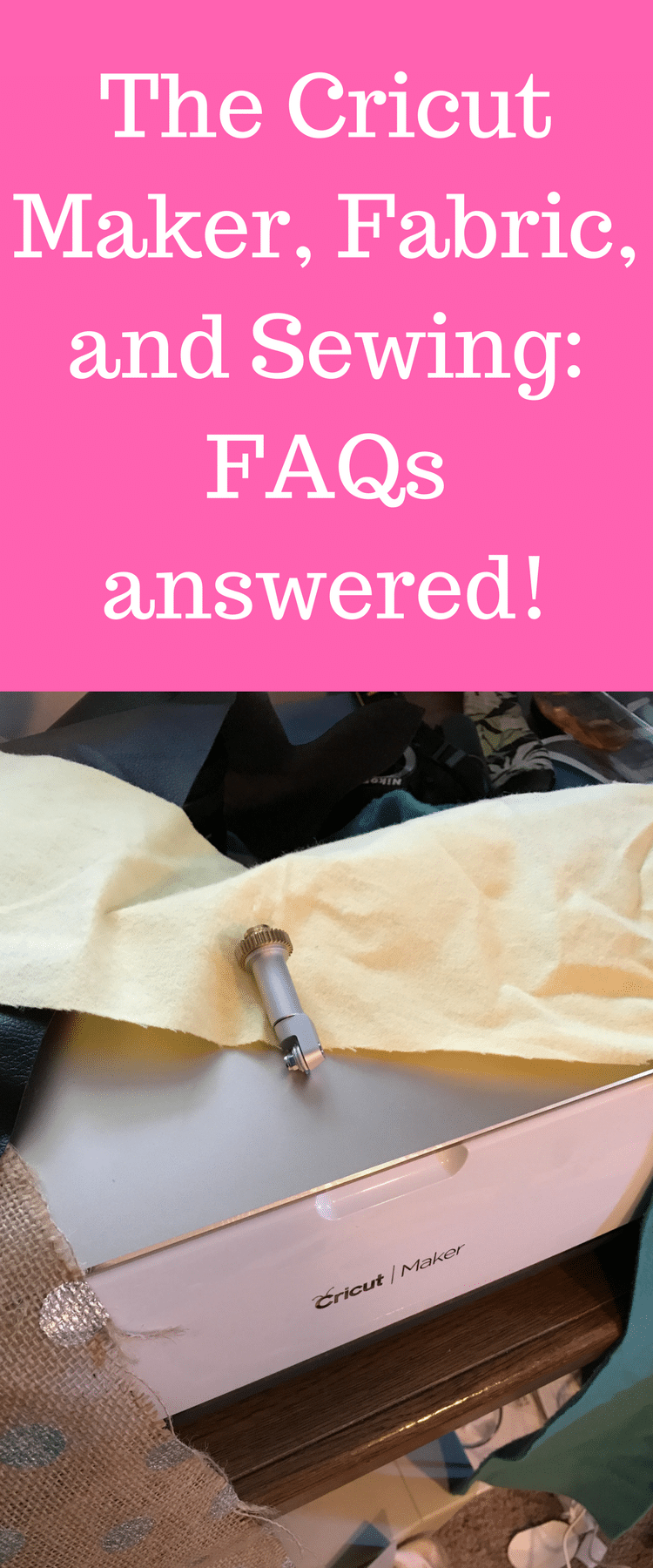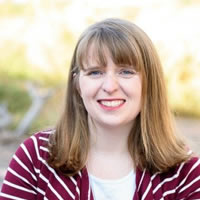 Katie is a Colorado-native, BYU graduated, and most importantly, wife to one and mother to three beautiful boys. She is passionate about sharing her experiences with others – especially about pregnancy, breastfeeding, cooking, and crafts. She is an International Board Certified Lactation Consultant. She loves spending time with her family and helping others find joy in family life.