What is the Cricut Scoring Wheel? What can I do with it? Do I really need one? Is it better than a Cricut Scoring Stylus? All of these questions and more are answered below!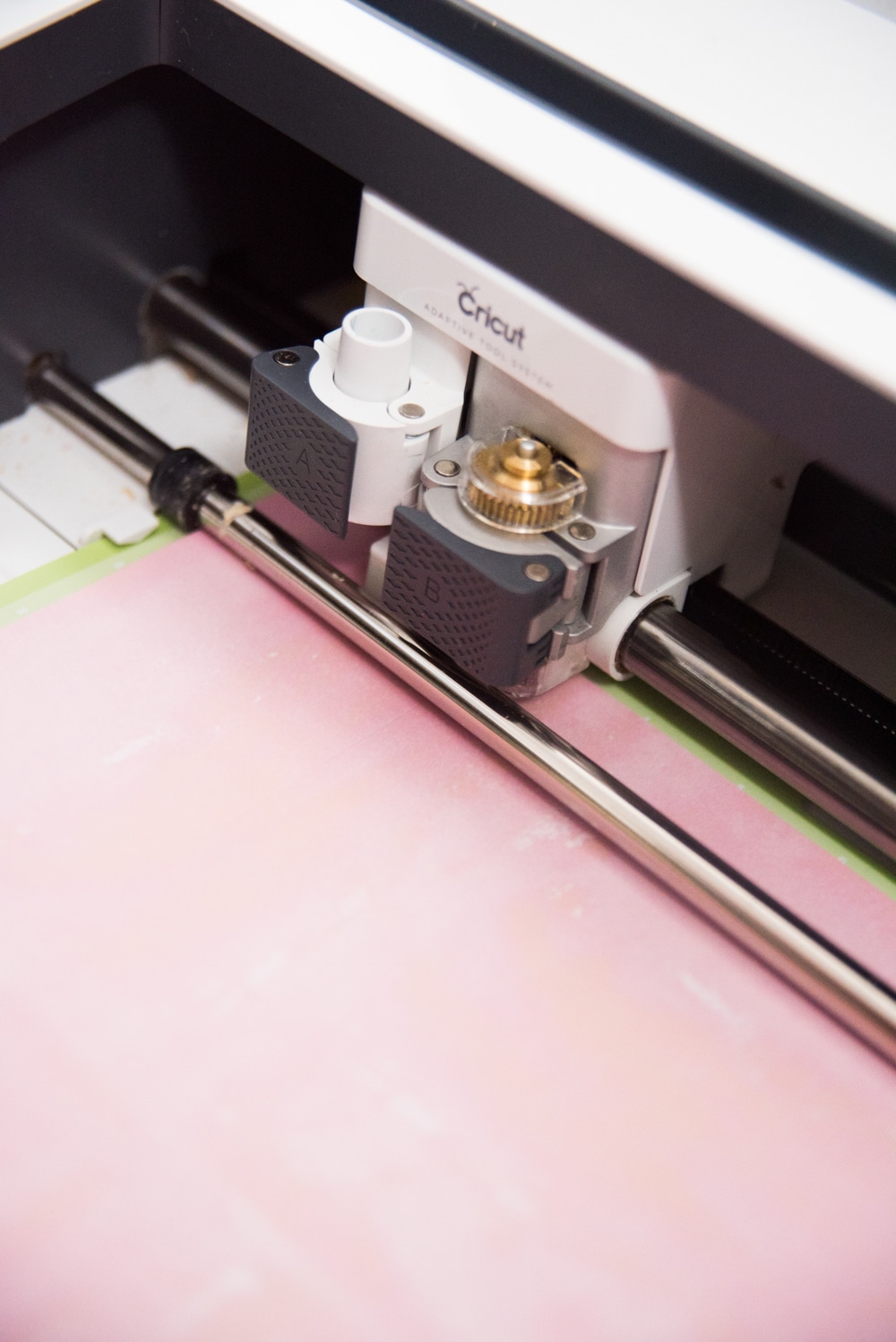 Scoring Wheel Cricut
Last year, Cricut announced the latest and greatest tool for the Cricut Maker.
The Scoring Wheel.
I'll admit when I first heard about it – I wasn't all that excited.
I had used the scoring stylus in the past without too much trouble, and to be honest…I just didn't do a lot of paper projects.
But then I was making a Cricut Christmas Village, and one of the projects was designed to be used with the scoring wheel…so I figured it was a good time to test it out.
I did find it to make better scoring lines, and I really like the versatility of the projects it can help create – especially with thicker materials.
So today I have partnered with Cricut to share some of the highlights of this project, how to use it, and some fun scoring projects to try out!
This is a sponsored conversation written by me on behalf of Cricut. The opinions and text are all mine.
What is it?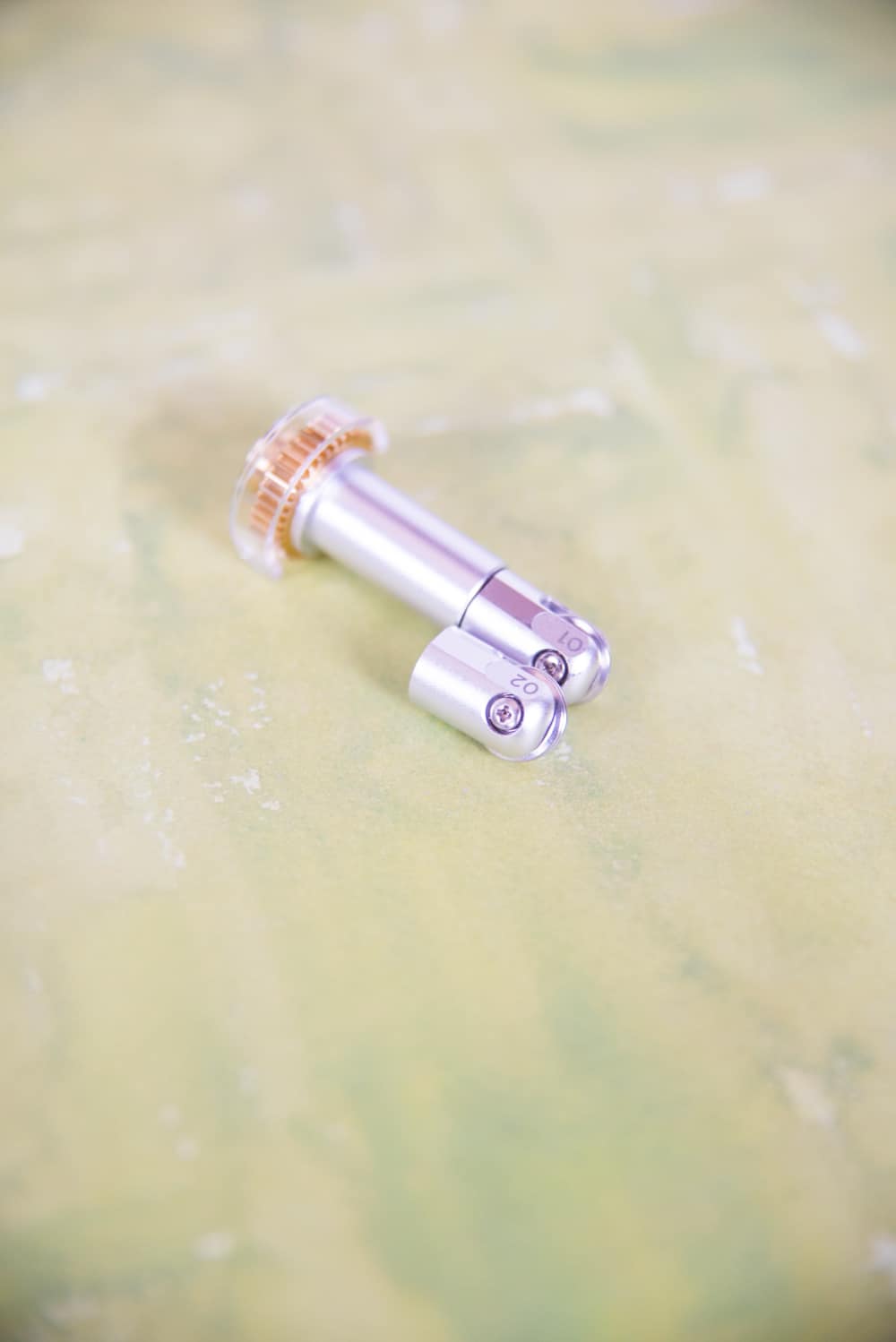 The Cricut Scoring Wheel was designed especially for Cricut Maker.
For anyone who does a lot of paper crafting, it 's a dream come true. It uses up to 10x the pressure that the Scoring Stylus exerts, which results in amazingly crisp and easy to fold lines.
I have used the scoring stylus in the past, and while it works, the Scoring Wheel makes much crisper scoring lines for a more precise and professional project.
What machines can use it?
The only machine that can be used with the Scoring Wheel is the Cricut Maker.
Do I need it?
Do you have the Cricut Maker or a previous model?

If you have the Cricut Maker – it's possible you could need it, so move onto the next question. If you don't have a Cricut Maker, I wouldn't say this is a reason to get one (but there are plenty of reasons to consider the Maker – make sure you read our comparison here: Cricut Maker vs Cricut Explore Air: Which Cricut Machine Should You Buy?

How often do you do paper crafts?

Are you often making cards, tags, 3D home decor, and more? Then you will LOVE the Scoring Wheel. If you only do papercrafts only once in a blue moon, you can probably get away with the scoring stylus. However, if you are a paper craft making fanatic, then you will definitely want to consider investing in the Scoring Wheel.
How does it compare to other options?
So there are some other options for scoring that you may or may not be aware of – and I think it's good to look into these to determine what makes the most sense for you:
Scoring Stylus – Until recently, this was the main option for scoring with your Cricut. It costs $8.99, so it's not a huge investment (especially if you got it on sale). It doesn't make the greatest scoring lines, but it gets the job done.


Cut dash lines – This is the most cost-effective option for scoring, as it requires no extra equipment. You can add a dashed line to your design to be cut out. However, this does weaken the integrity of the material, and you will be more likely to tear it than with other options.
Embossing Tool – I have not personally used this, but some people have had luck finding an embossing tool that fits into the tool holder on their Cricut machine and using it as the scoring stylus.
Hand Scoring – There are scoring tools that you can buy to create scoring lines yourself. I think this can be a good option for some…but honestly, it just takes more time, so I don't personally recommend this method unless you have to.
For this post, I did a little test run with both the Scoring Wheel and the Scoring Stylus to show a comparison of the lines: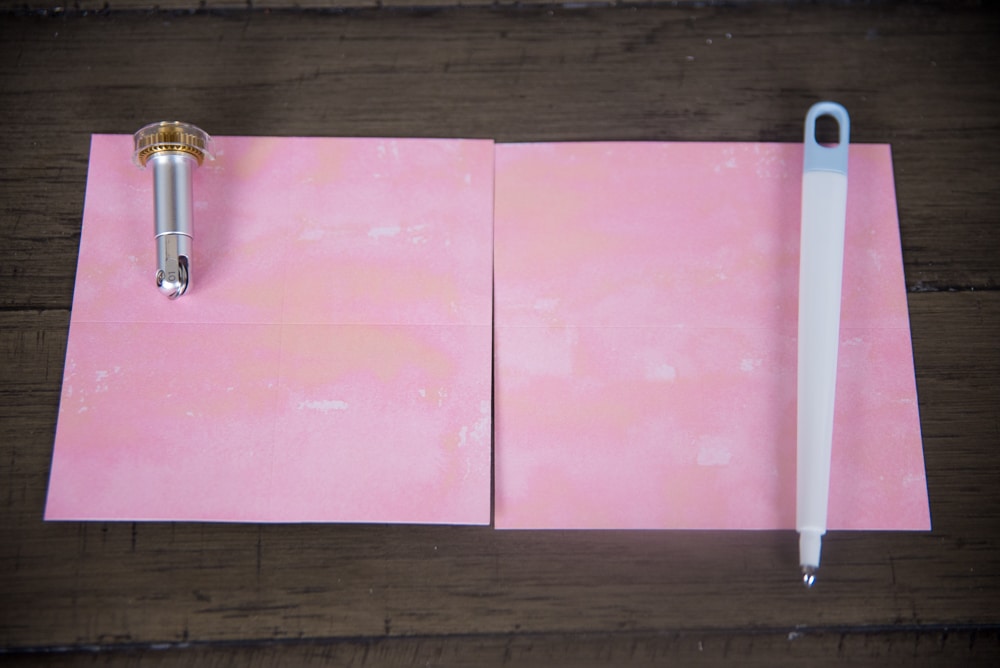 It looks pretty obvious to me that the lines with the scoring blade are deeper and more defined than the scoring stylus, so that was good to see! I also felt like the paper cracked less.
How much does it cost?
There are a couple of different prices to consider:
Scoring Wheel Combo Set – $49.99
Scoring Wheel Tip + Drive Housing – $39.99
Scoring Wheel Tip/Double Scoring Wheel Tip – $19.99
Obviously, you'll get the most bang for your buck with the Combo Set, but if you feel you will only be using one of the wheel tips, you could get away with the Scoring Wheel Tip + Housing. I often see these on sale, so definitely shop around!
Where Can I Buy It?
Pretty much anywhere that you can buy Cricut supplies, you can get a Scoring Wheel. I've seen them in store at places like Michaels and Joann's. You can also buy them directly from Cricut.com and Amazon.
How do I use it?
First, you have to start off by having a project ready to go with score lines (more details on that below).
After your project is ready to go, press "Make it" and go through the normal steps to select your materials.
When you've selected your materials, it will tell you what blades or tools you will need.
At this point, if it's showing that scoring stylus and you want the scoring wheel, you will just click this button:

And you can change it to the Scoring Wheel!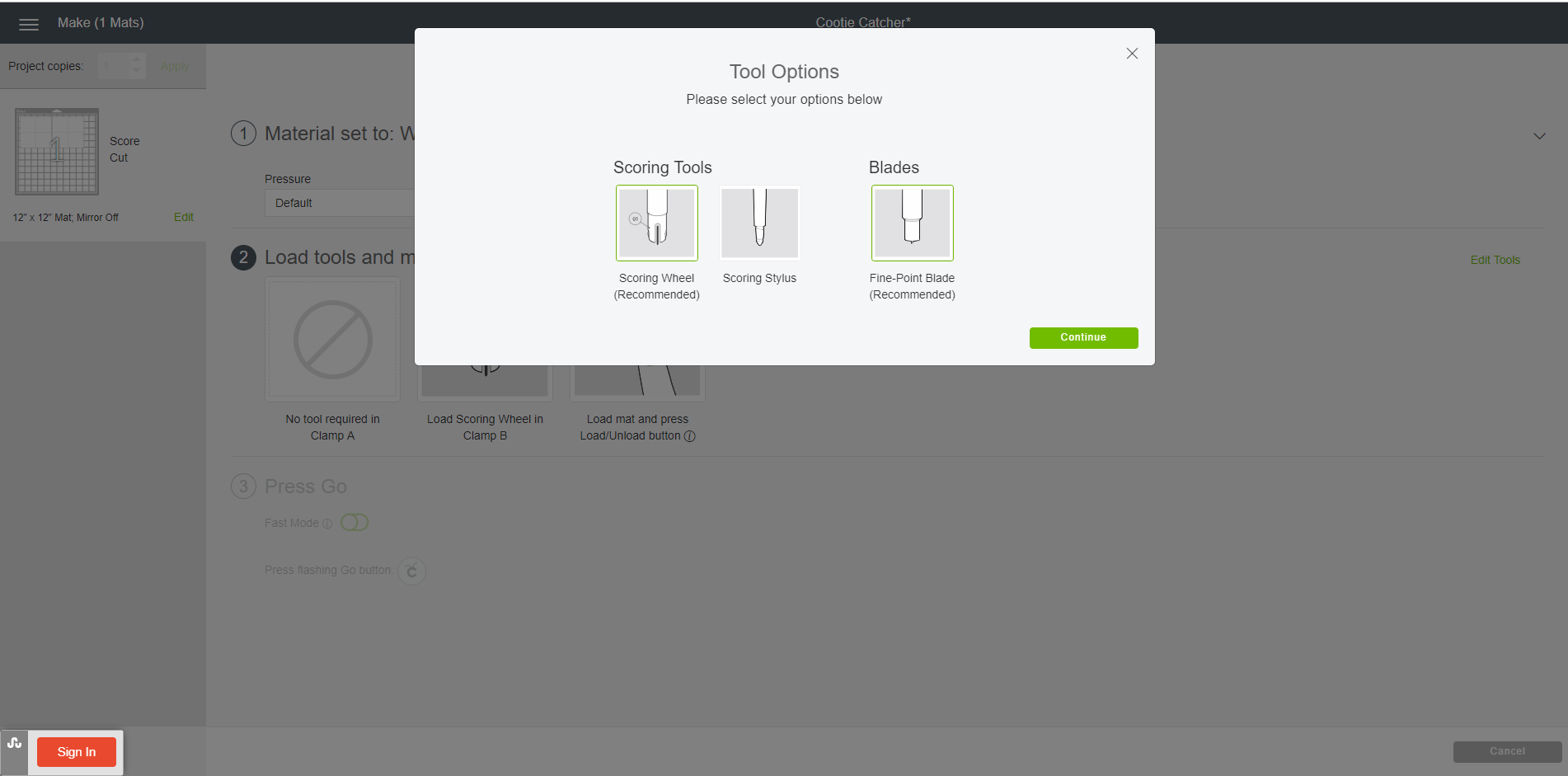 Now you can just go ahead and create your project. Remember to put the Scoring Wheel in!
How to add a scoring line to a project
If you are using a project or design that has been pre-designed as a scoring project, you don't need to do anything to add scoring lines.
However, if you are making your own project, it's very easy to add a scoring line to a project!
What wheel do I use?
The Scoring Wheel actually comes with two wheels – the scoring wheel and the double scoring wheel, which increases the versatility of the tool.
The Single Scoring Wheel is ideal for thinner, uncoated materials, such as crepe paper and light cardstock, while the Double Scoring Wheel creates two deep, parallel lines that are perfect for thicker materials that may need a little more help, such as cardboard.
What materials?
The scoring wheel can be used with a wide variety of materials – both thick and thin! Below are the materials that Cricut has confirmed to work with the Scoring Wheel, divided up by the single and double wheel.
Single
Acetate
Cardstock: 80 lb
Construction Paper
Copper, 40 gauge
Copy Paper – 20 lb, 24 lb, 30 lb
Corrugated Cardstock
Crepe Paper
Embossed Foil Paper
Flocked Paper
Glitter Cardstock
Grocery Bag
Handmade Paper
Holographic Cardstock
Kraft Cardstock
Light Glitter Paper
Light Patterned Paper
Origami
Parchment Paper
Pearl Paper
Photo Paper
Sticky Note
Vellum
Wax Paper
Wrapping Paper
Double
Cereal Box
Cork
Corrugated Paper
Craft Foam: 2mm
Flat Cardboard
Flocked Paper
Foil Paper
Foil Posterboard
Heavy Cardstock: 100lb
Heavy Patterned Paper
Light Chipboard
Patterned Glitter Cardstock
Shimmer Paper
Sparkle Paper
Watercolor Paper
What mat do I use with it?
You can use the scoring blade with any mat – just use the one that is specific for the material you are working with.
Some Annoyances
There are just a couple of things I don't necessarily love about the Scoring Wheel. They aren't make or break things…just things that bug me from time to time:
Because of how it's made, the Scoring Wheel goes in the place where the blade goes. So you have to switch out the blade and Scoring Wheel for each page you are cutting, which can get annoying if you are doing multiple projects. With the scoring stylus, it goes into the tool holder, so you aren't having to switch out back and forth.
The QuickSwap™ Housing is nice when switching out wheels because it makes the process so seamless. However, more times than one, I have accidentally pressed it while it was in the machine already, and it's kind of hard to get out when it falls.
What projects can I do?
Scoring Wheel education: talk about Scoring Wheel features, capacity, and Cricut Maker
3D Home Decor
Structures
Gift Tags
Cards –
Gift Boxes
Wearable Art
Games – Cootie Catcher
More Scoring Projects:
One thing I wish Cricut would do is make it so you can search for projects by tools. I was looking for a variety of scoring projects, but I was only able to find them by happening upon them!
So you can search through Design Space and see what you can find, but I thought it would be nice to have a collection of projects others have created to search through. I did find the most projects by searching "paper"
First, I am going to list some of the projects I have found in Design Space. You can search for these names and find the projects in the project tab to see full directions and photos, but you can click on the links below to have them load straight into your Canvas.
Other Posts You May Enjoy: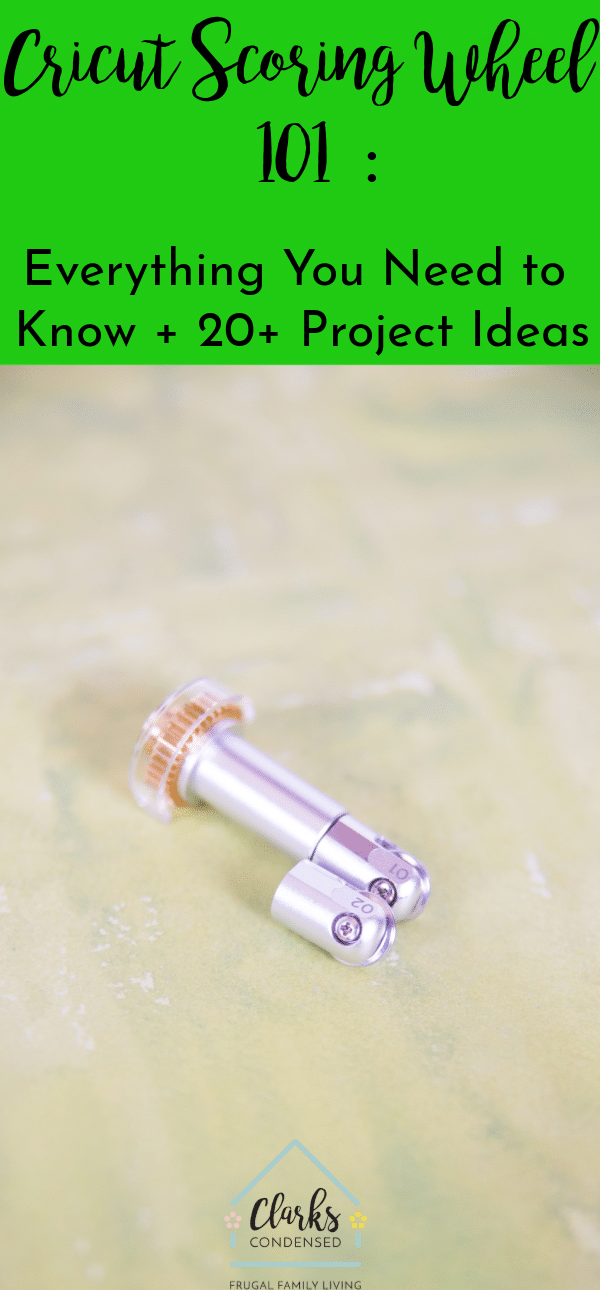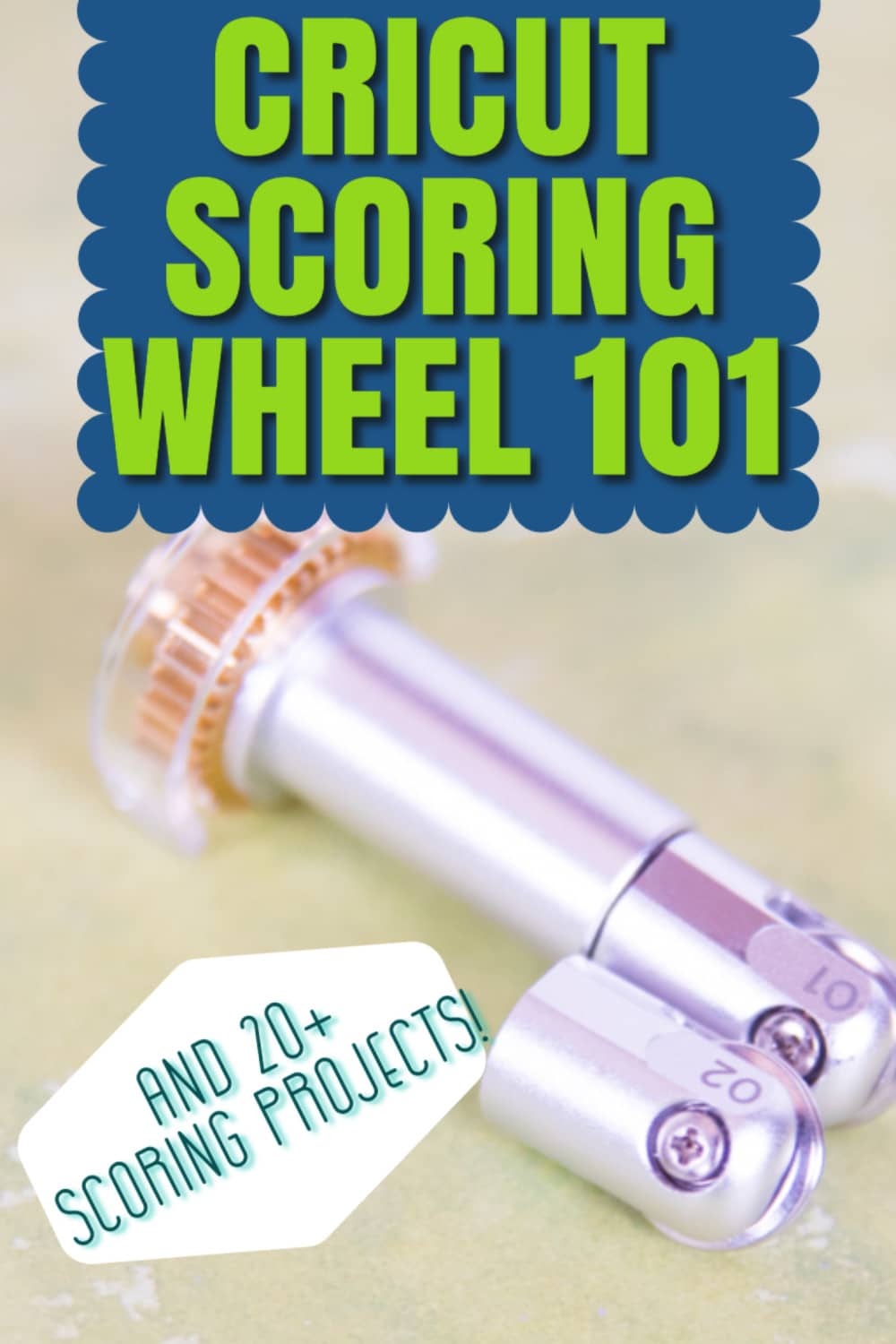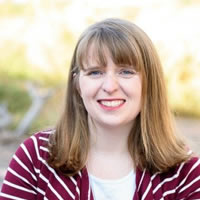 Katie is a Colorado-native, BYU graduated, and most importantly, wife to one and mother to three beautiful boys. She is passionate about sharing her experiences with others – especially about pregnancy, breastfeeding, cooking, and crafts. She is an International Board Certified Lactation Consultant. She loves spending time with her family and helping others find joy in family life.