SVG files provide so much flexibility when it comes to using your Cricut or Silhouette machine – but they can be tricky to make. Canva is our favorite way to make SVG files for Cricut and Silhouette easily – here's how you do it!
Canva is one of my favorite design programs out there because of it's so easy to use – they recently introduced the ability to create SVG images, and we are SO excited about it!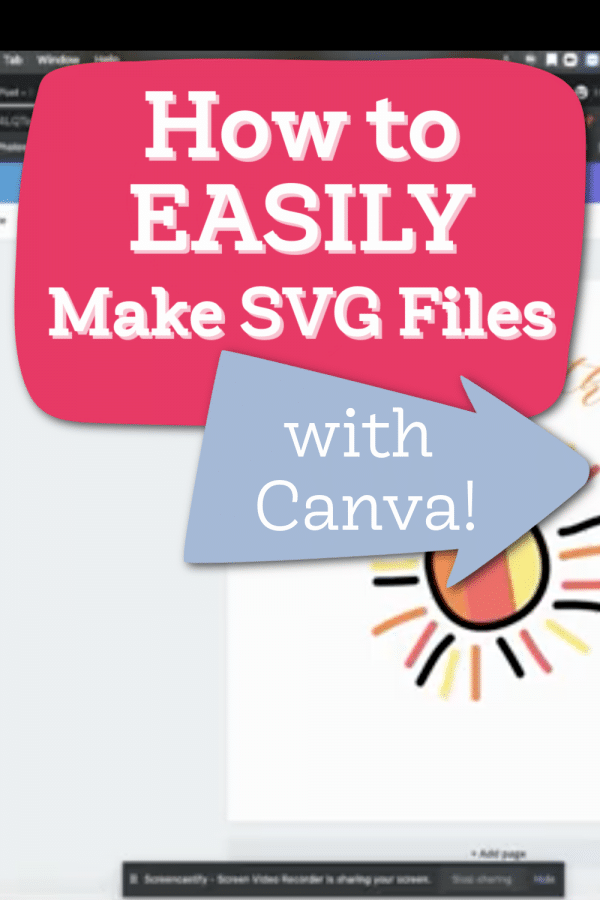 Creating SVG Files in Canva
Every now and then, a new tool comes out that I just want to shout from the roof tops about.
And today is one of those days. I have been a longtime Canva user, and I love all of the different features they have for design.
I recently heard that you can now save your files as SVG files, and my mind was blown.
You see, I use a lot of SVG files. We sell quite a few of them here on Clarks Condensed…but here's a dirty little secret – I don't create any of them.
I'm pretty sure the ability to design things was left out from my brain, and I just really struggle to make attractive and fun designs.
I am usually stuck using Design Space, which works fine. But I can't save the designs to sell or share easily with others (unless they have Cricut as well).
This new feature in Canva has opened new doors for me to be able to design and create SVG files. I think a lot of you are going to enjoy doing this!
Enough jibber jabber – let's jump in.
Video Tutorial for How to Make SVG Files in Canva
How to Create an SVG File in Canva (Step-by-Step Tutorial)
Go to Canva.com and either create or signup for an account.

Create a blank canvas.

I usually just pick the Instagram template for simplicity sake.


Add any images and text that you want.

Canva has a lot of fun features – like shadows, curving, etc., which can help you customize your text even more.


Once your design has been created to your liking, head to the top right corner and click "download".
Underneath the file type, you will select, "SVG" and then you'll also want to select "transparent."
The file will download to your computer and you can upload it to your design program of choice.

It worked beautifully with Cricut Design Space, and I was able to edit the individual elements of the image I used.
Is Canva Free?
Yes and No. Canva has a 100% free account, which is what I used for many years until this year. It comes with a variety of free text and design elements, and you can upload your own images as well.
UNFORTUNATELY, the option to save your file as an SVG files is limited to only paid accounts. So you will need to have a paid account in order to save your files as an SVG file type.
Pro accounts are $9.99 a month (if you pay for a year up front) or 12.99 for a month to month contract.
If you aren't sure if you want to signup for a paid account, you can click here to try out a free trial to see if it's a good option for you. Take this time to really get to know the program and see what you think. You really pack a lot of punch with Canva.
Canva versus Illustrator
These are two programs that have a lot of similar features but also different skills are required. I find Illustrator to be a more overwhelming and to have a bit of a learning curve. However, with Canva, it's pretty easy to just sign up and start making designs.
There are definitely more options in for design in Illustrator, which some people will appreciate. However, you really can't beat Canva's amazing library of elements and images.
I would say if you want something simple with a lot of different images already in the program, Canva is the way to go. However, if you are wanting to build things more from scratch and you are willing to learn, Illustrator is a good option.
Can I save the SVG Files on my phone?
I was unable to save the SVG file directly to my phone, so I believe, at the time of this writing, it is a desktop only feature.
Can I sell the SVGs I make in Canva?
There are a lot of terms and conditions that have to do with Canva images, and since I'm not a lawyer, I am not going to give you legal advice. Here are the current rules from Canva on how and what you can use their images for.
From what I understand, if you have a FREE account – any images that you alter that are free you can sell, print, etc. If you have a paid account, most of the images/elements are now included and can be used. If you pay for something, you should read into the specific licensing sterms.
However, you should definitely read the terms and conditions to determine how you interpret the rules and reach out to Canva with specific questions.
Have any questions? Comment below!
More Posts You May Enjoy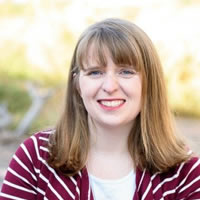 Katie is a Colorado-native, BYU graduated, and most importantly, wife to one and mother to three beautiful boys. She is passionate about sharing her experiences with others – especially about pregnancy, breastfeeding, cooking, and crafts. She is an International Board Certified Lactation Consultant. She loves spending time with her family and helping others find joy in family life.