These DIY Valentine's Day favor bags are so fun and easy to make – they are perfect for Valentine's Day parties and can be made with your Cricut. Free Design Space fil included!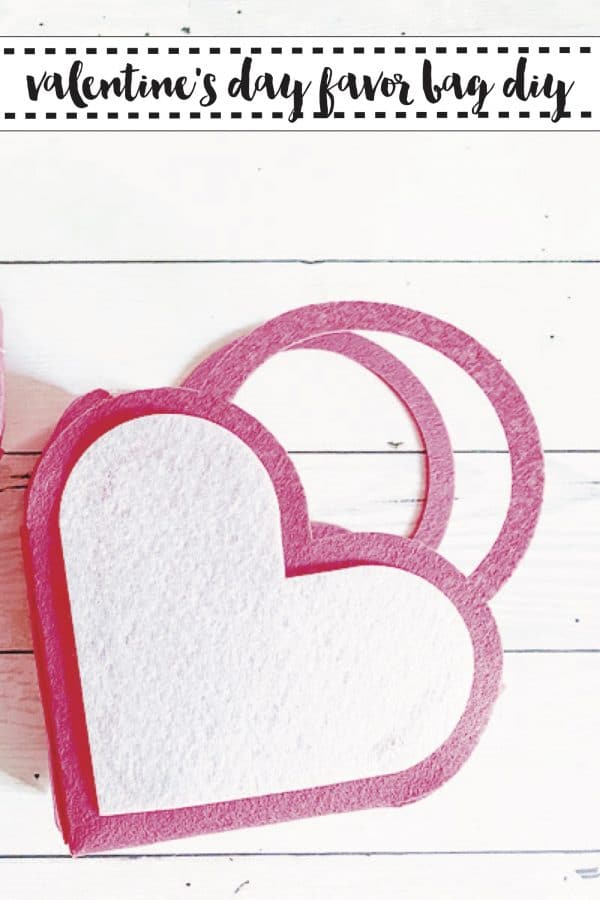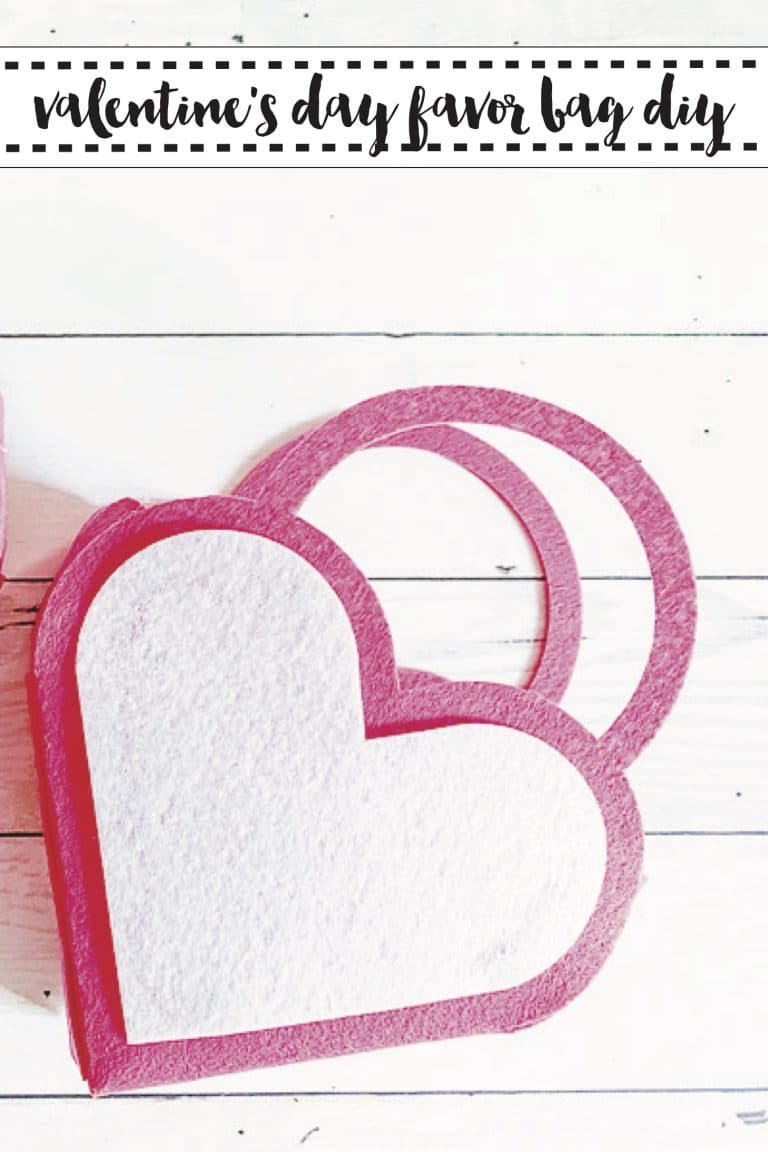 Since Valentine's Day is just a few weeks away, I am feverishly working on all of the Valentine's Day things! We have already hosted a little BFF Valentine's Day Party, and I sent the girls home with the cutest, most fun Valentine's Day Favor Bags EVER!
My little niece believes that she should have a party or fun project waiting for her every time she visits, and I am not going to be the one to disappoint her.
So, this past weekend, we had a little Valentine's Day party with her friends, and these fun little favors were a big hit with the girls!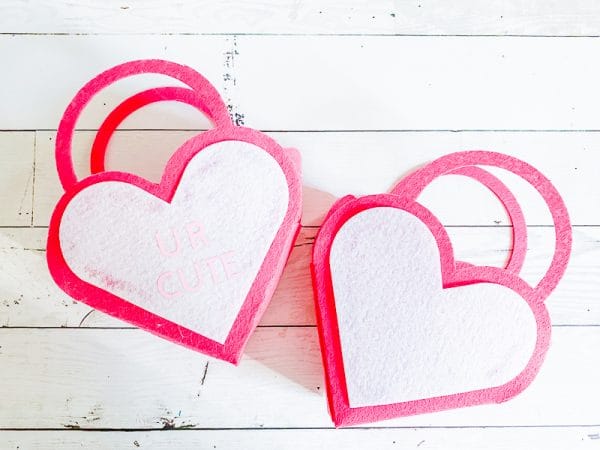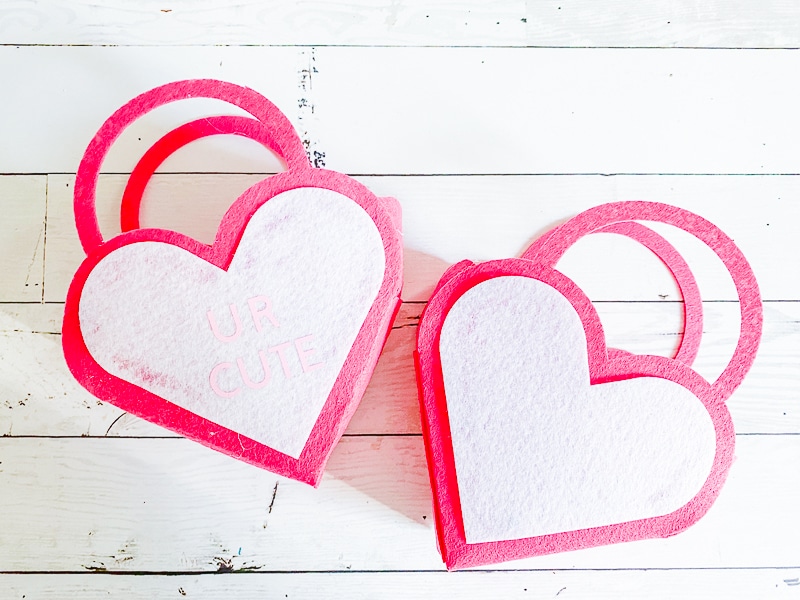 DIY Valentine's Day Favors
When my niece asked if we could have a BFF Valentine's Day Party, I was all in! How cute is a little galentine's day celebration? I knew I needed to have adorable and inexpensive party favors for the girls.
They are just perfect for the girls to use a little purses after the party too!
Make Valentine's Day Treats
These little bags were so simple to make! I was able to make a half a dozen in just under an hour.
Valentine's Day Bag DIY Supplies
You will only need a few supplies to make these fun Valentine's Day Bags. And, if you are a crafter, I am sure you have everything you need already. I created this Cricut Cut File Page for you to make it even easier!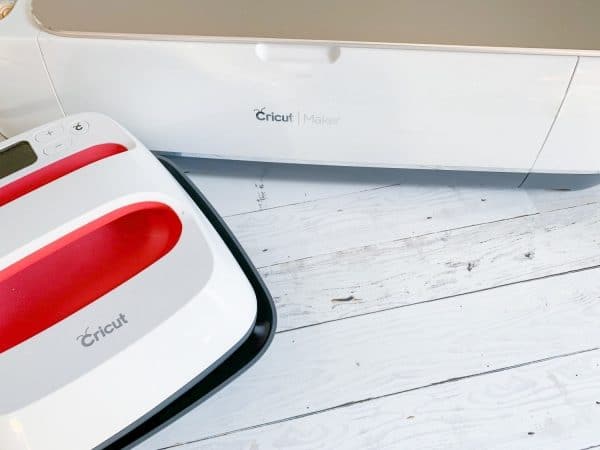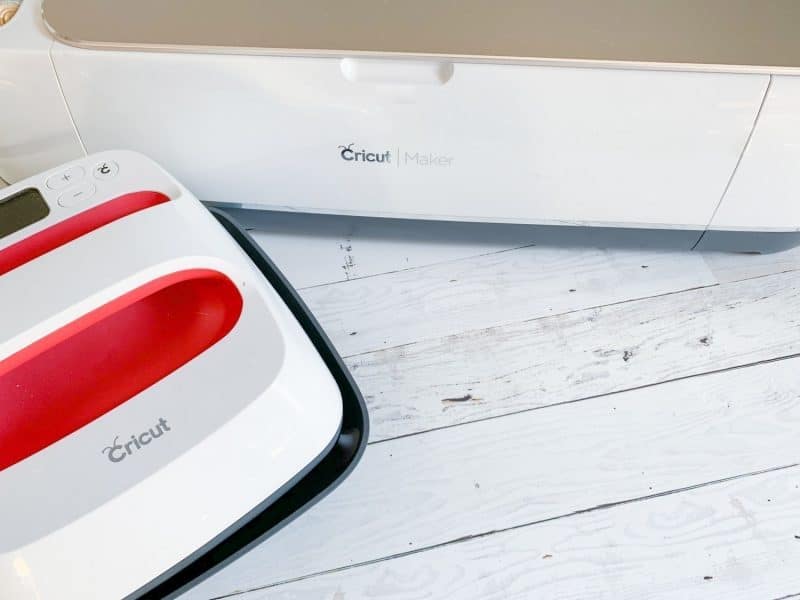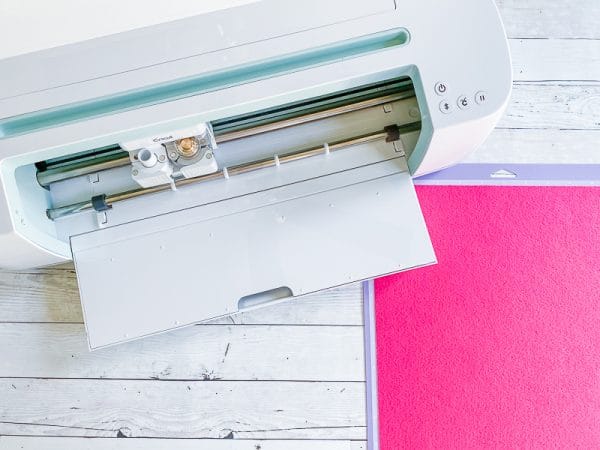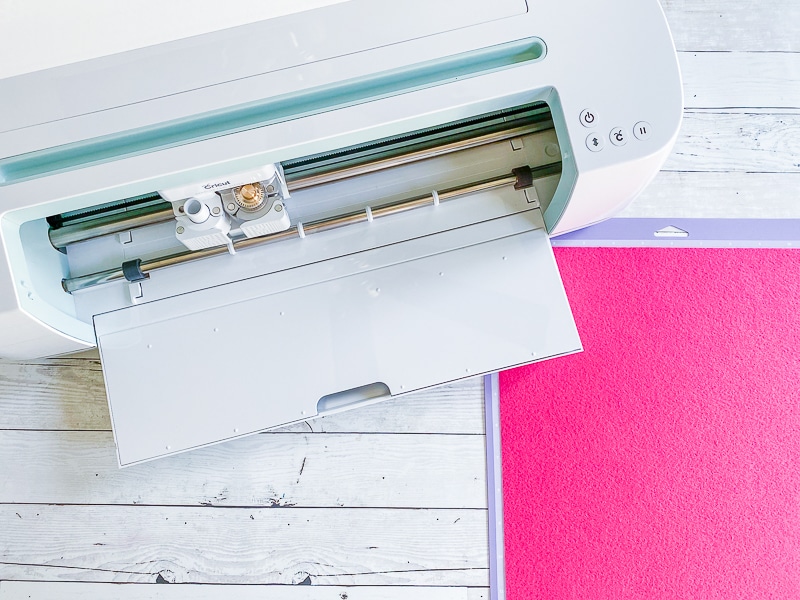 Step 1
Open this cut file and size it to fit your needs.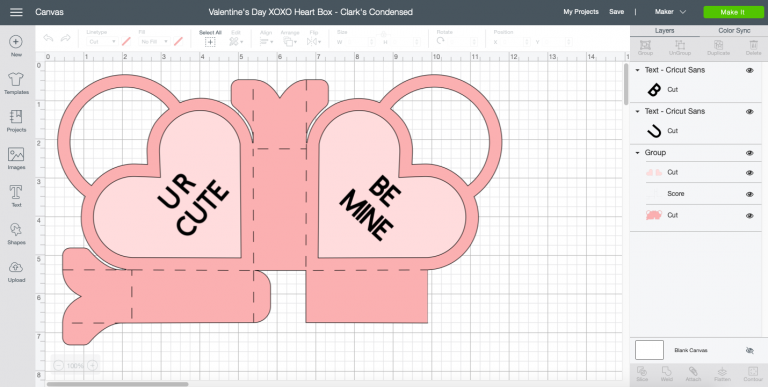 Step 2
Send the file to cut. You will need to follow the prompts for the scoring wheel and rotary cutting wheel to cut the felt. I used Cricut brand felt on a strong grip mat.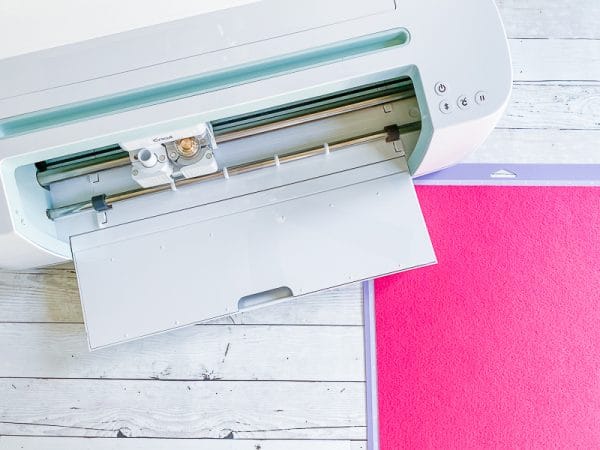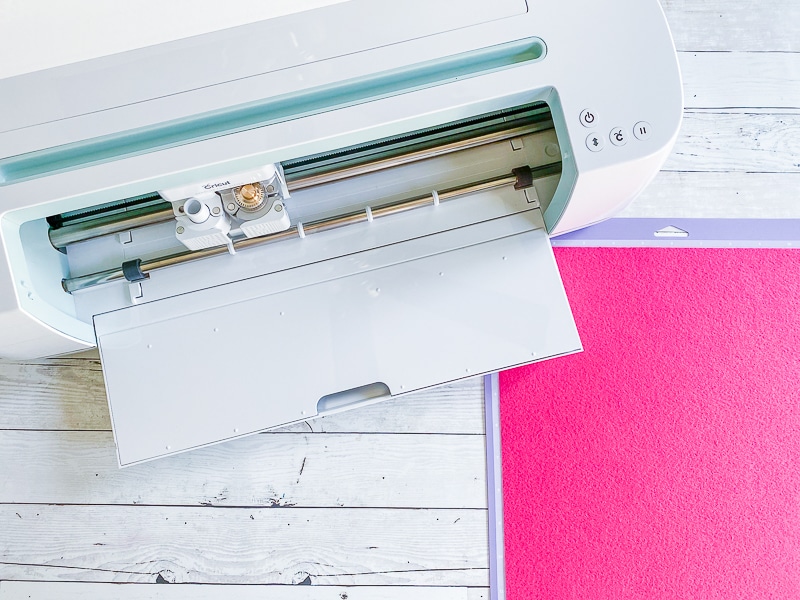 If you are adding Iron On to the bags, you will need to change the cutting blade too.
Step 3
Weed the excess felt and Iron On.
Step 4
Begin to assemble the bags.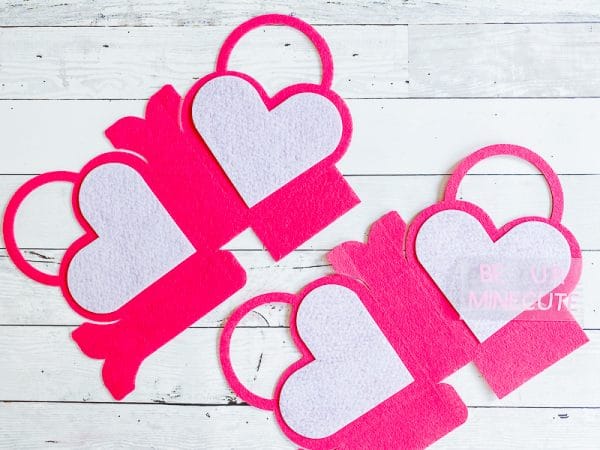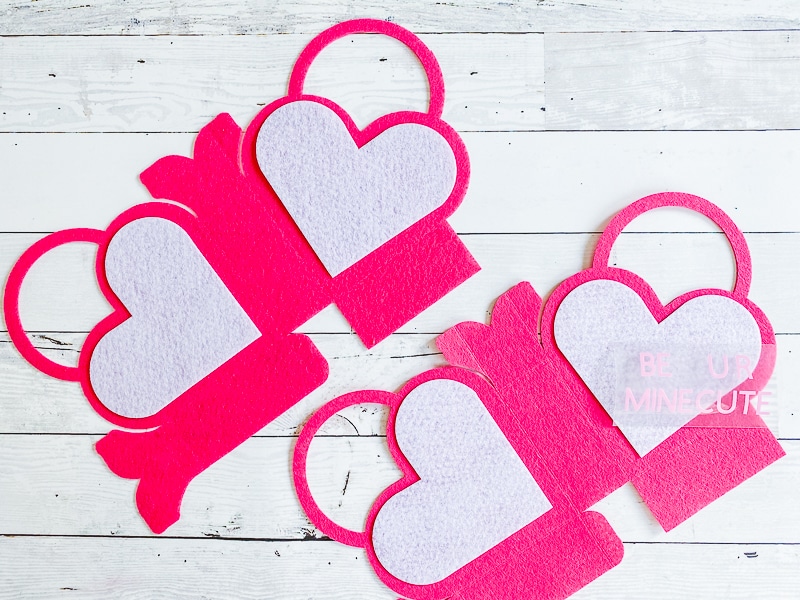 Fold along the scored lines.
Apply hot glue to the tab and carefully fold and stick to the middle section between the hearts.
Then, add more hot glue to the large edge without the extra tabs and secure to the middle of the heart, over the tab you previously glued.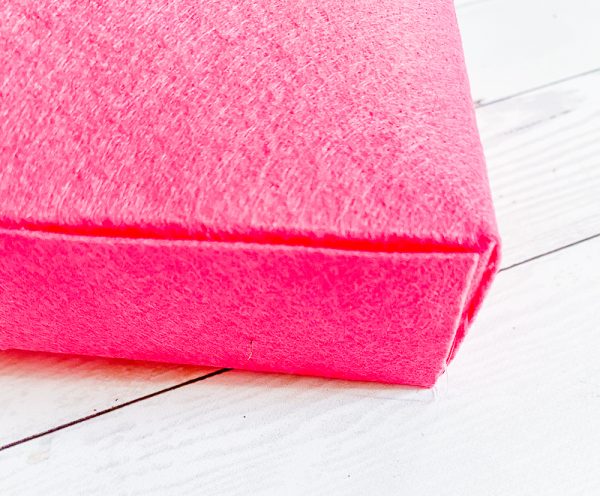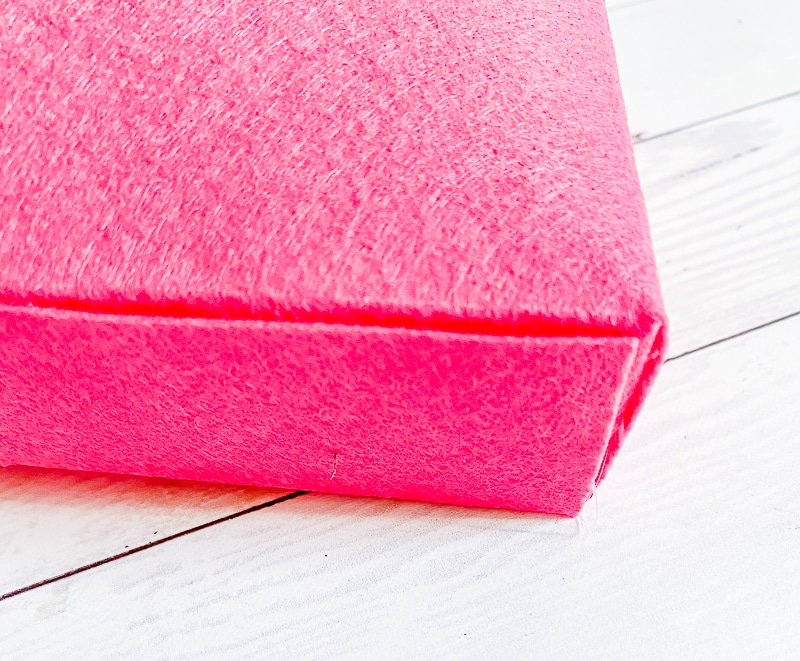 Finally, add a dot of hot glue to each extra tab, and secure inside the heart bag.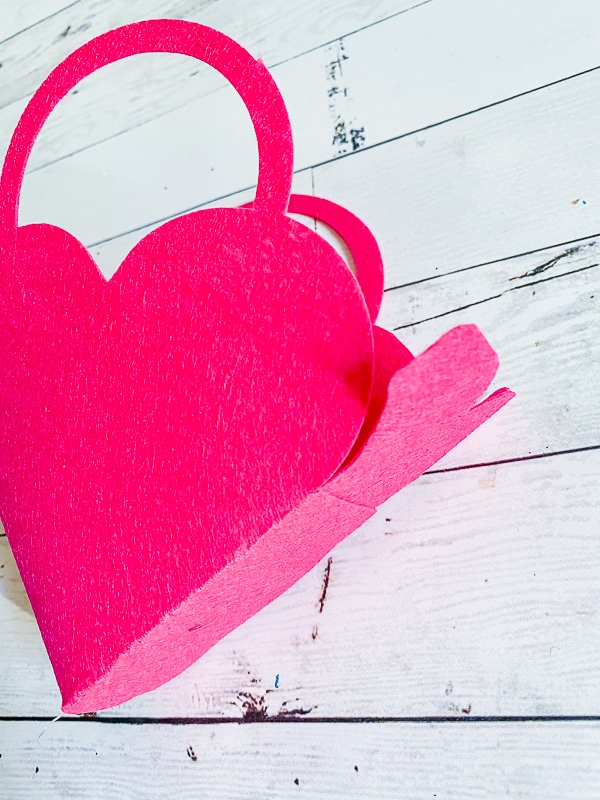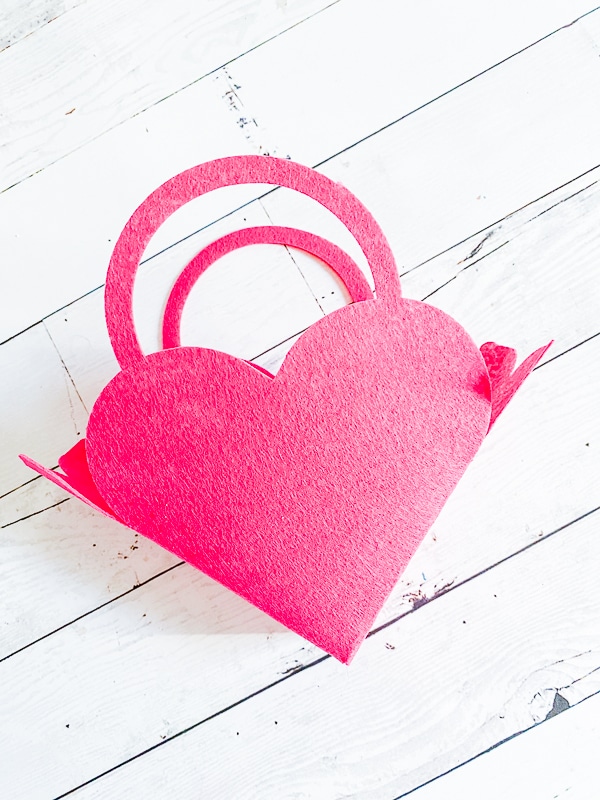 Step 5
If you are adding the Iron On, carefully press it onto the heart shaped felt pieces.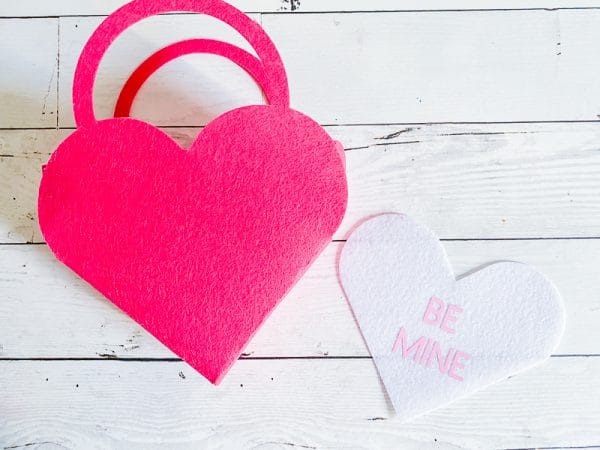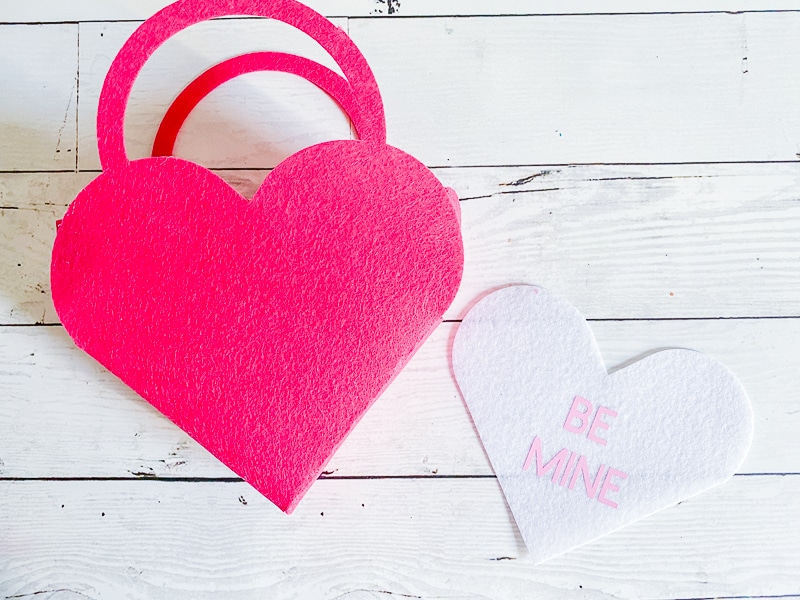 Then, hot glue each heart onto the bags you just made.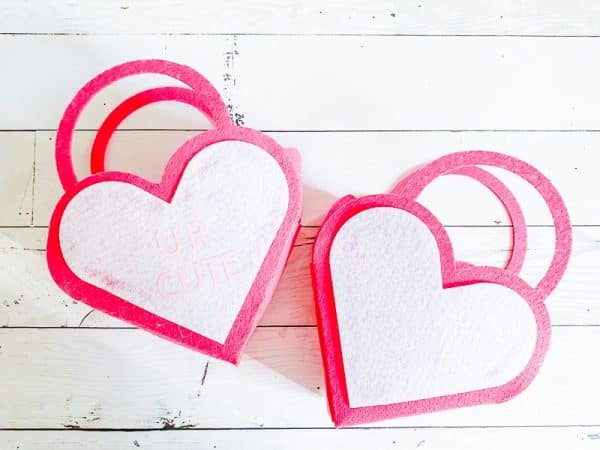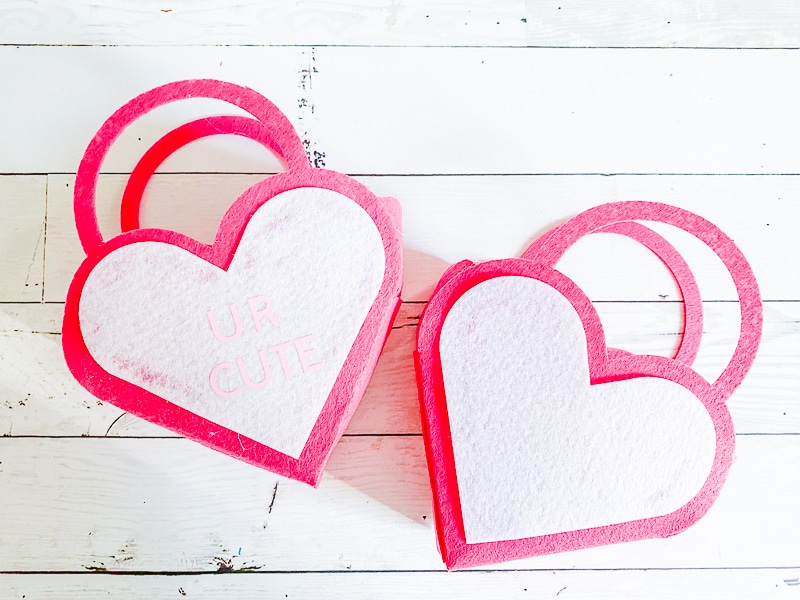 Fill with Valentine's Day goodies.
Cricut Valentine's Day Projects
You could say my blogging journey is a little bit Erin Brockovich, a whole lot creative mom.
Life took a crazy turn with the birth of my third child, who had so many health issues we weren't sure if he'd live. Eventually he and his younger brother were both diagnosed with an auto-immune disorder that mimics disease found in Asian children exposed to Agent Orange. We believe ground water tainted by a chemical testing facility near our home is likely to blame.
I wasn't about to let health challenges get in the way of CELEBRATING life with my children and started planning fairly elaborate, themed events in the security of my home. Today I am an established party blogger looking to partner with brands on budget-friendly, DIY home celebrations.
Jessica's work has been featured on such notable party blogs and magazines such as Catch My Party, Hostess With The Mostess, Bird's Party Magazine, Amy Atlas, lilsugar, and Spaceships and Laserbeams.