The EasyPress is an awesome tool for people doing a lot of HTV projects – but it can be a little overwhelming. This EasyPress guide answers all of your FAQs!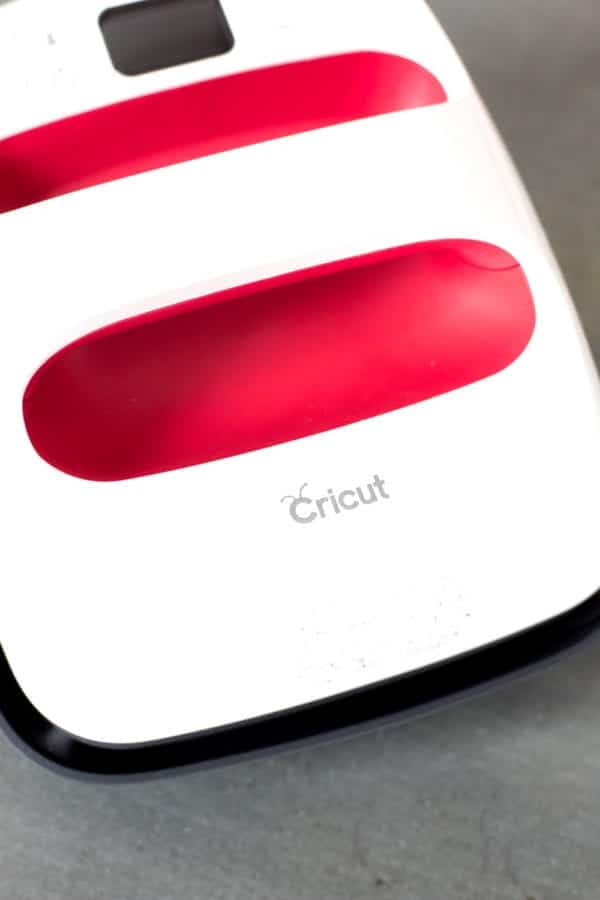 I was so thrilled when Cricut released their Easypress machine several years ago.
My iron just didn't cut it in terms of consistency, and I didn't have a traditional heat press (and since getting one…I'm not a big fan).
So the Easypress was a wonderful addition to my craft room – over the years, I've collected several Easypress machines in various sizes and colors – several of which are housed in my DreamBox.
Is it perfect? Nope. And it's not for everyone. But for me, it's been a great machine. I am a big iron-on/HTV person, so mine have been put to the test.
In this post, I'll share some of the most common Easypress FAQs I get – I hope that it will be helpful. Feel free to comment at the end of the post with any additional questions!
Table of contents
What is the difference between the EasyPress and standard irons or heat presses?
You are in luck! I recently wrote a very in-depth post about this exact topic. You can read that here!
Essentially, an iron is less expensive but offers a less even press and requires more pressure.
The EasyPress comes in multiple sizes, heats up to 365 degrees, offers a very even press. They are pretty convenient to store.
A traditional heat press is ideal for people who are doing projects in high volume. We found ours to be cumbersome, hard to use, and we ended up burning both projects we tried with it.
Buy the EasyPress on Cricut.com or Amazon.
What does a Cricut EasyPress do?
An EasyPress is a heat press of sorts that can help adhere your iron on materials to different blanks, like t-shirts. It is a more consumer-friendly heat press that is a little easier to store and use for some people. It provides professional results with a convenient size.
Can I use non-Cricut materials with my EasyPress 2?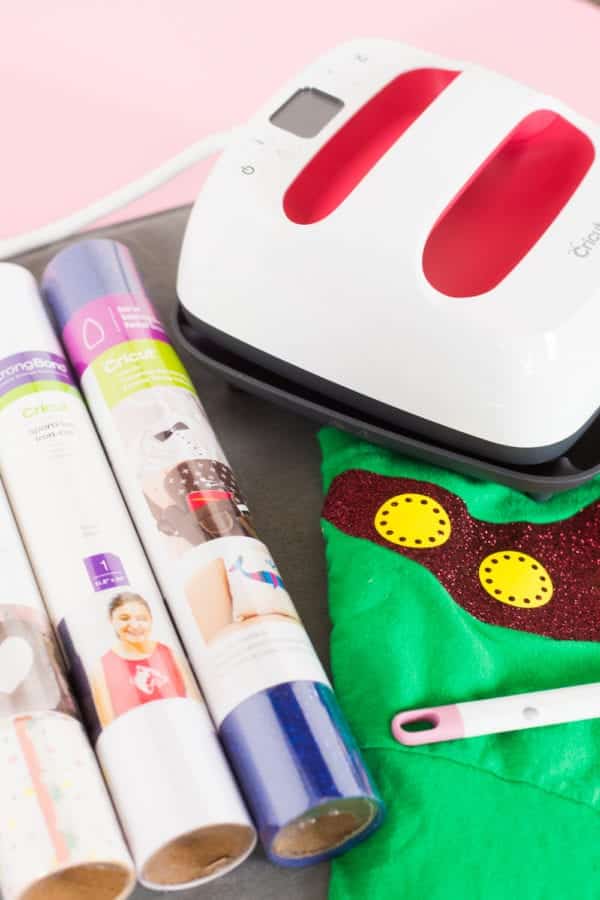 If you use the Cricut EasyPress Interactive Guide, you will find that all the materials listed are Cricut brand. So these settings are specifically for those materials. However, you can use your EasyPress 2 with different brands of materials as well. I would suggest finding the material most similar to a Cricut material and do a test press with those setting and adjust as needed.
What EasyPress Size is Best?
When deciding what EasyPress 2 size to get, I suggest really considering what types of projects you do.
Cricut.com has a great guide that you can review, and it asks these questions:
What size projects will you be working with most?
Will you be traveling with your machine?
Ideally, you will select the size that is most similar to the projects you do most. If you are doing tons of onesies, you probably don't want to the largest one. And if you are doing lots of blankets, shirts with large designs, etc., you might find yourself frustrated with the smallest one.
If you do a variety of projects, I generally recommend going with the 9×9″ size.
How much pressure should I use with the EasyPress 2?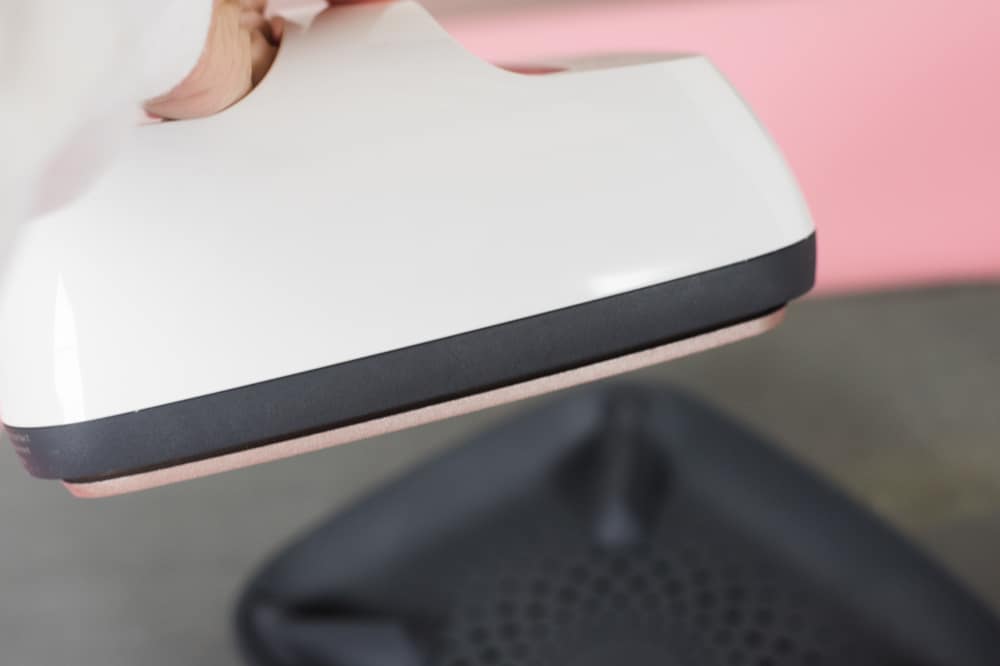 The EasyPress 2 is the middle ground between an iron and a traditional heat press. With a regular iron, you really have to put a lot of muscle into it – and sometimes it still won't stick.
With the traditional heat press, you don't have to put any pressure at all – the machine does it for you.
With the EasyPress 2, you do still have to apply some pressure, but I never feel like I'm getting a work out while doing it. I just press down on it firmly, and it always seems to get the job done. I've found with the largest size of the EasyPress 2, I have to put even less pressure because of the weight of it!
What is the EasyPress mat for? Is it sold with the EasyPress 2?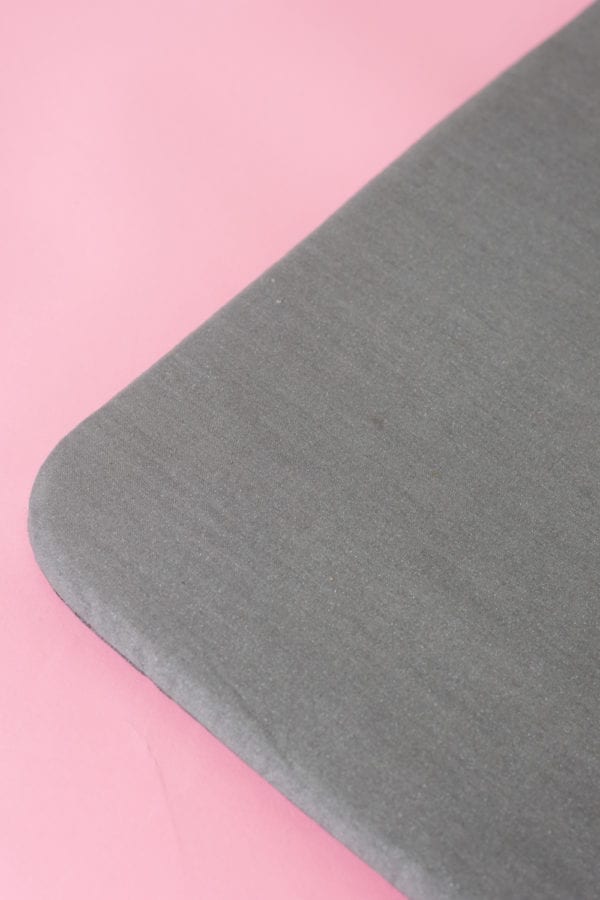 The EasyPress mat is great for protecting the flat work surface where you are using your EasyPress 2. They come in a variety of sizes (which complement the different sizes of EasyPress 2 machines).
I've found that it also helps to get an even more even press. It's heat resistant up to 400 degrees, which is awesome. You can use it with other heat-related projects, such as using a hot glue gun.
I also love that it doesn't slip around at all!
It is sold separately from the EasyPress 2.
Can I use an ironing board with my EasyPress 2?
It is suggested that you use a study, flat surface. Many ironing boards aren't on the steadiest of legs and can be rather flimsy, so in most situations, we wouldn't recommend this. However, if you have a very reliable and sturdy ironing board, you could safely use it.
Can You Use a Cricut EasyPress with Silhouette?
Absolutely! There is nothing about the EasyPress that has to be used with a Cricut machine or Cricut Design Space. Many Silhouette users own and love their Easypress!
How Much Does a Cricut EasyPress weigh?
It weighs between 5-14 pounds, depending on the size – though the EasyPress Mini weighs even less!
How to Use EasyPress Mini?
The EasyPress Mini is a great tool and it definitely works different than the traditional EasyPress. Read this post for more details.
Can You Use the EasyPress on Wood?
You sure can! I use it all the time – here is some information on using HTV on wood.
Can You Use the EasyPress with Infusible Ink?
Yep – the EasyPress works great with Infusible Ink. I use it all the time!
How to Clean the EasyPress?
To clean the outside, I would suggest using a microfiber cloth and your favorite cleaning solution of choice – or even rubbing alcohol. I don't recommend spraying anything directly onto your EasyPress but to apply the cleaner to the cloth first.
For the hot plate, you will want to use an iron cleaner. If your EasyPress plate is still warm and has Iron on adhesive on it, you can use a cloth (preferably thick) to wipe it off before it dries – just be careful since it's hot!
What is the EasyPress Mat for?
It is designed to provide an even, solid and smooth surface for your project. I love using mine, but you could also use a towel or thick cloth underneath – just make sure it's stable and steady!
How to Update the EasyPress?
You will need your EasyPress, a computer, and a USB cord to connect the EasyPress to your computer. Here are the instructions from Cricut.com on how to update your EasyPress.
What about EasyPress Knock-offs?
I can honestly say I have not used one, so I can't give my honest opinion. However, I have seen some on Amazon that look to be nice contenders with good reviews. Here are a few options to consider.
Is the EasyPress Worth It?
I think it all depends on why you are getting and what you will be using it for.
If you are wanting to make a business with your Cricut and make HTV projects at a high volume, I don't think the EasyPress will be the best option for you – a more traditional heat press might fit your needs more sufficiently.
However, if you want something that helps create long lasting HTV projects for personal use, it's a great option. I love and use mine all the time – even beyond just HTV – and I've been very happy with it. I think if you are upgrading from an iron, you'll be pleased.
Any more questions? Comment below!
More Cricut Posts You May Enjoy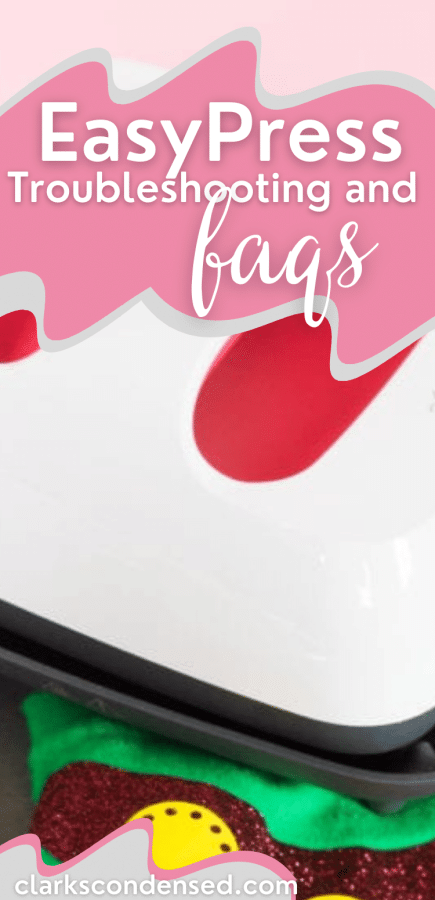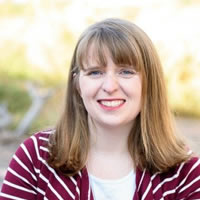 Katie is a Colorado-native, BYU graduated, and most importantly, wife to one and mother to three beautiful boys. She is passionate about sharing her experiences with others – especially about pregnancy, breastfeeding, cooking, and crafts. She is an International Board Certified Lactation Consultant. She loves spending time with her family and helping others find joy in family life.