There have been quite a few Cricut machines that have been released over the years – it can be overwhelming knowing what the right machine for you is! In this post, we share our thoughts about the best Cricut machine for beginners based on our extensive experience over the years!
From custom t-shirts to DIY cards, there are so many amazing projects you can make with a Cricut. So, if you're a fan of crafting, you might be considering taking the plunge and purchasing your first cutting machine. But with so many different machine options to choose from, it can be difficult to know which one to buy. If you're a new buyer, keep reading to see which Cricut is best for beginners.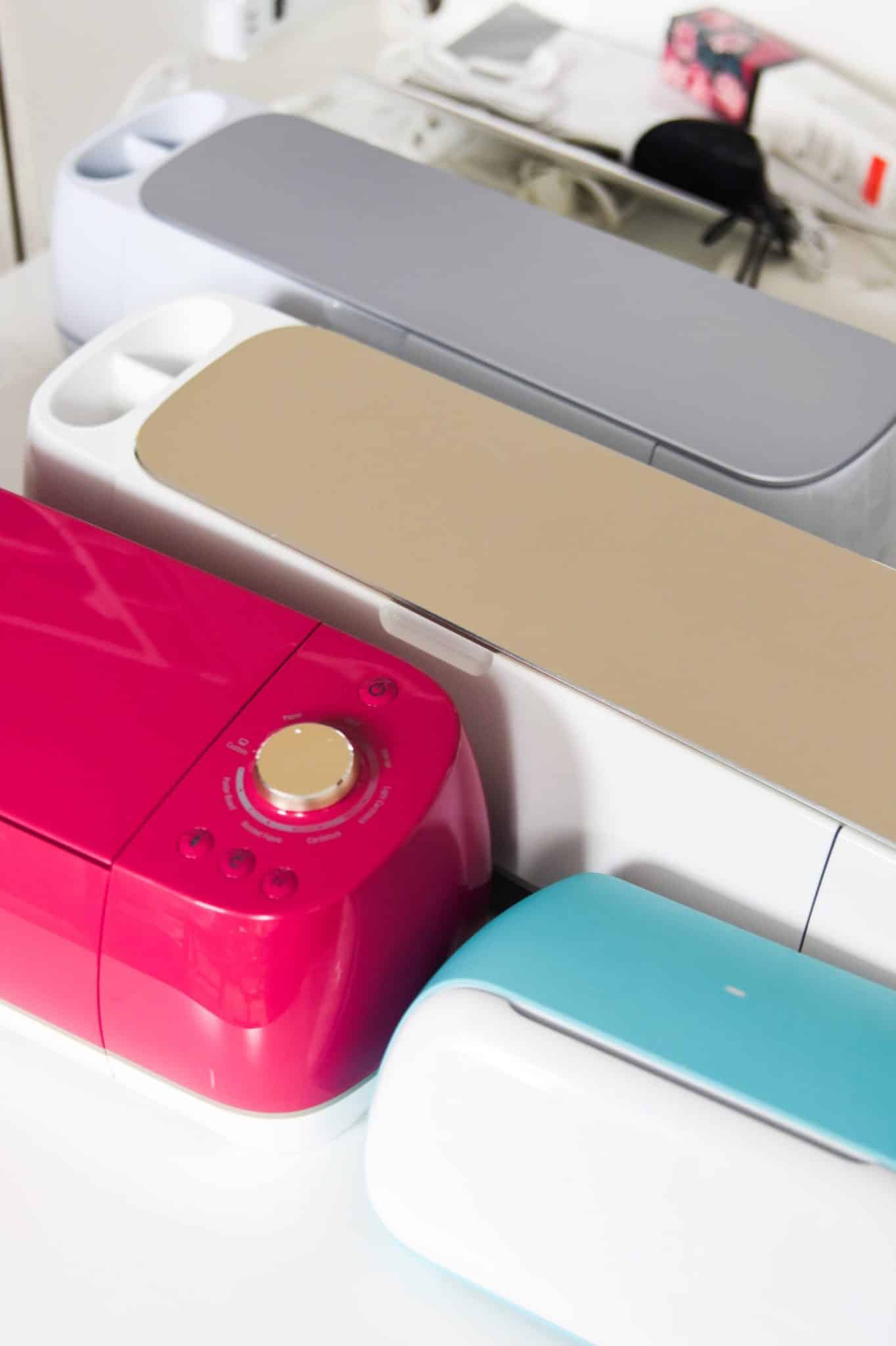 My first Cricut machine was the Cricut Explore, though I'd seen my sister use her old Cricut Expression years before. At the time, the only machines they really were selling at Cricut.com were from the Explore line – I think it was the Explore One, Explore Air, and Explore Air 2. It was probably the simplest machine at the time, though it was still so intimidating to me!
But man, was I overwhelmed! That machine sat in the closet for months before I got up the courage to open it.
Since then, the Cricut line has only expanded. You can still get older machines, but if you are looking to buy brand new ones, there are quite a few options. For some, it can be an easy choice when deciding what to get, but if you are new to the Cricut world, it's a pretty big decision. I definitely think some of the machines are better than others for beginners! Making the best choice for your situation will save you time and frustration in the long run.
Looking at all the different Cricut machines can be overwhelming, so today, I am sharing the two best Cricut machines out there for beginners. I hope this will be helpful as you make a decision!
The Best Place to Buy a Cricut Machine
There are several places that you can buy a new Cricut machine. The prices stay fairly uniform, though sometimes certain stores will have more options or promotions.
If you are buying new, I definitely do recommend buying from an authorized seller just to make sure it's legitimate. There are a lot of scams out there, and if it seems too good to be true, it probably is.
There are always lots of people looking to sell their machines on places like eBay, Facebook Marketplace, etc. This can be a great place to get a good deal. However, you want to make sure you are doing your due diligence in making sure it's a legit offer, not broken, etc.
Which Cricut is Best for Beginners?
Since there are six different Cricut models to choose from, finding the best option for a beginner can be pretty confusing! Each model has different features and options, making it even more difficult to understand which one is right for you. That's why I've decided to take the guesswork out of it and narrow your choices down to two options:
These two machines are the best options for beginner users with the best experience and enough cutting options to allow you to create a variety of amazing projects. And since Explore Air 2 and Joy are two very different machines, you can read through the available options to see which machine sounds like it is right for the types of craft projects you want to make. A lot of it will come down to the different materials you want to work with – they are actually pretty similar in price.
And yes, there is the new Cricut Explore 3 – but I still think I'd recommend the Explore Air 2 over it, primarily from a budget standpoint.
Cricut Joy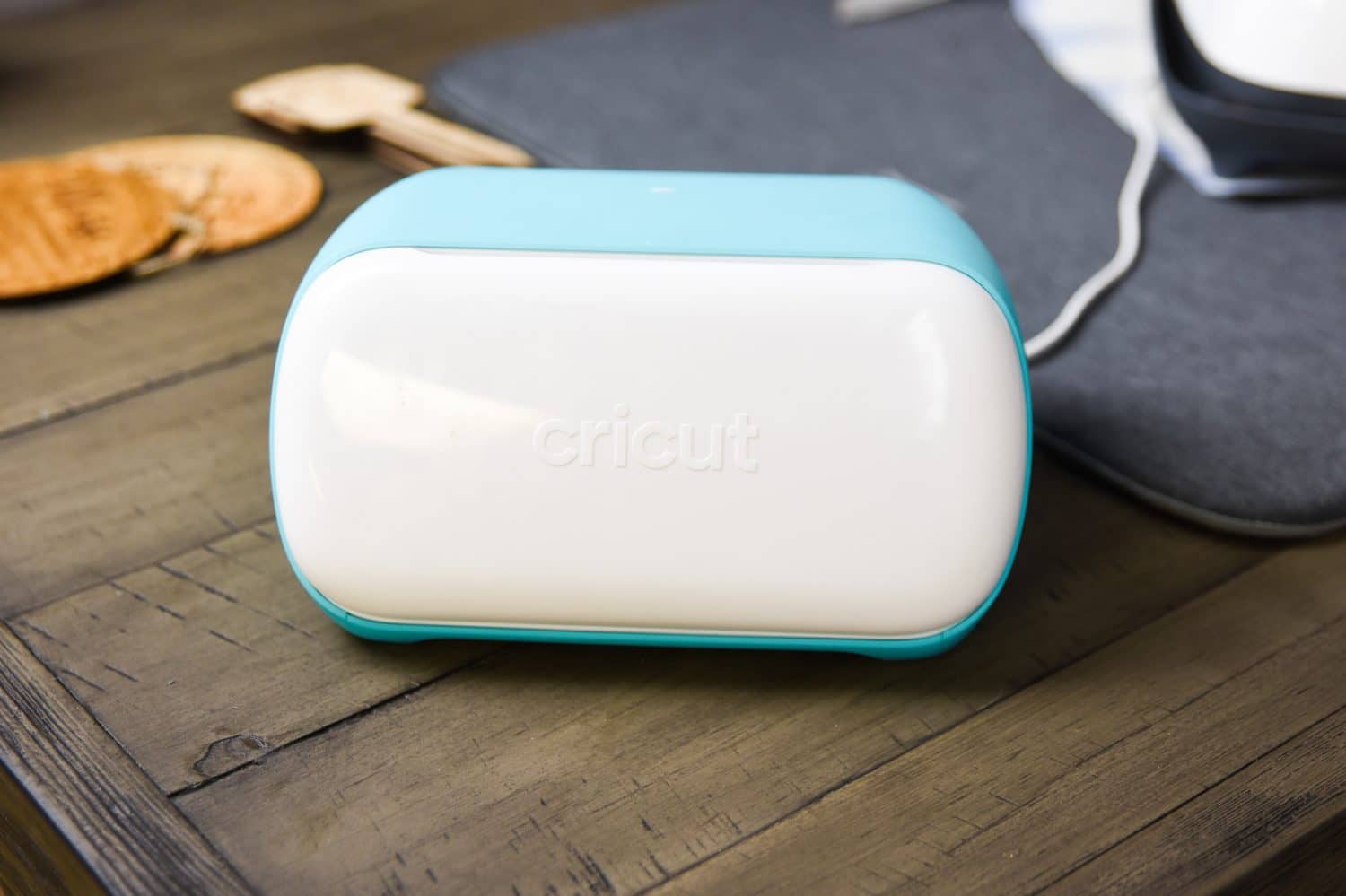 Let's start with the smaller of the two options, the Cricut Joy. This compact cutting machine is a great option for beginners due to its size and portability. If you're intimidated by all the bells and whistles on the larger machines, a Joy is perfect for you!
Beginners will love the ease of use of this mini-cutting machine. In spite of its small size, the Joy offers crafters a variety of amazing features – including complete access to the Design Space software, the ability to use your own images, and the fact that it even has its own mobile app. The Cricut Joy app is very watered down and user-friendly, which is fantastic for beginners since the most common place to get frustrated is with using Cricut Design Space.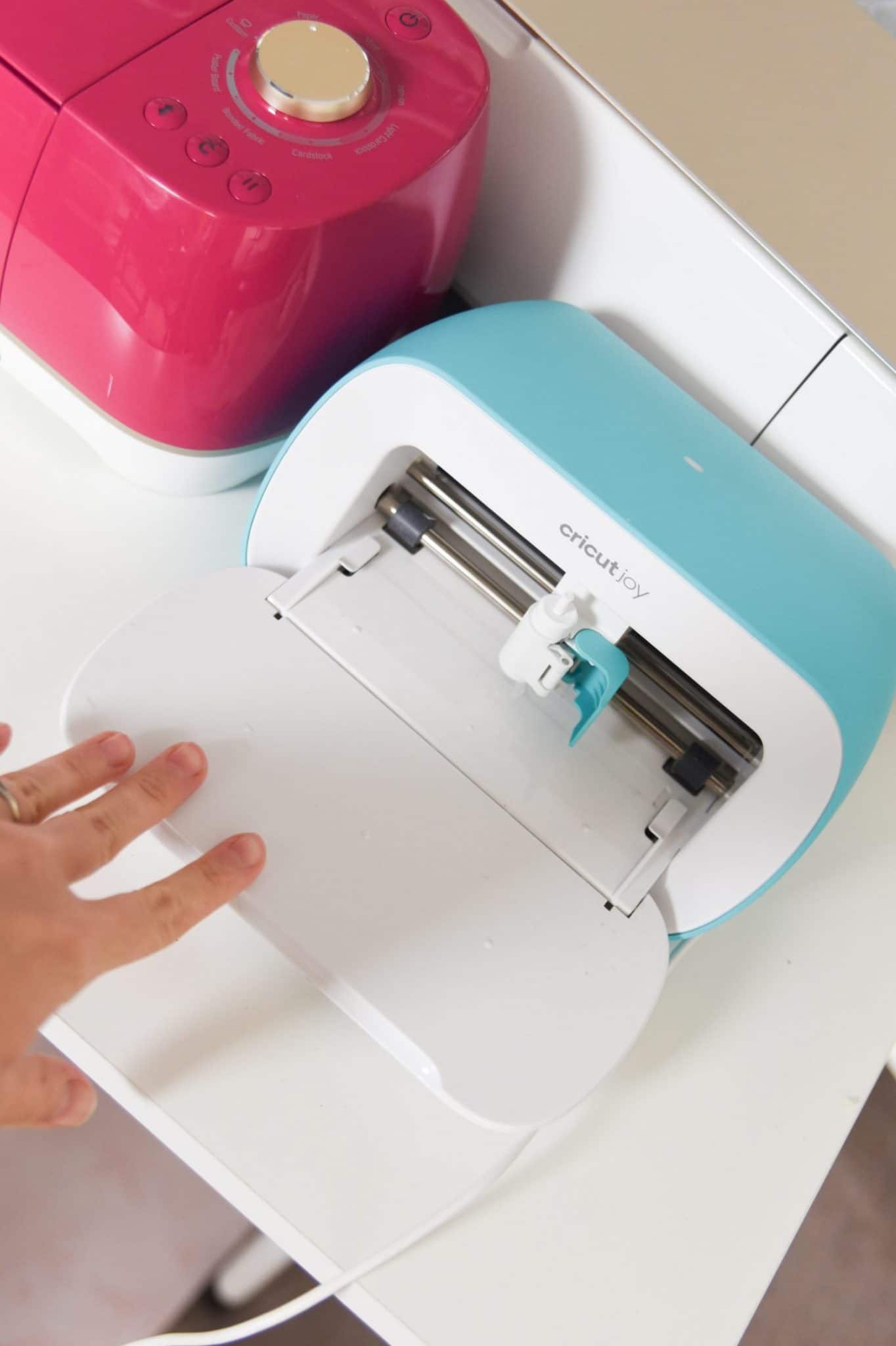 Some of the downsides of this machine include it not being able to cut all the items you are able to with other machines, there aren't as many Cricut tool options – it only is compatible with a Cricut Joy fine point blade as well as the new foil tip, and the width of the designs is pretty small. It also only has one slot, so you have to switch out the blade with a pen if you are doing a project that does both.
This would definitely be the right choice for anyone who just wants to do simple projects with their machine and doesn't mind being limited in what materials and the thickness they can cut. It does shine with small projects, but due to the matless cutting feature, that can make it so you can expand at least the length of what you are cutting.
I am probably biased, but this is my most used and favorite machine – and I'm not a beginner. I feel like it's just simpler to use overall and much less overwhelming than most machines. I also love the Cricut Joy app, as it's a lot less to fuss around with!
additional reading: The Cricut Joy: Answers to ALL Your Questions!
Cricut Explore Air 2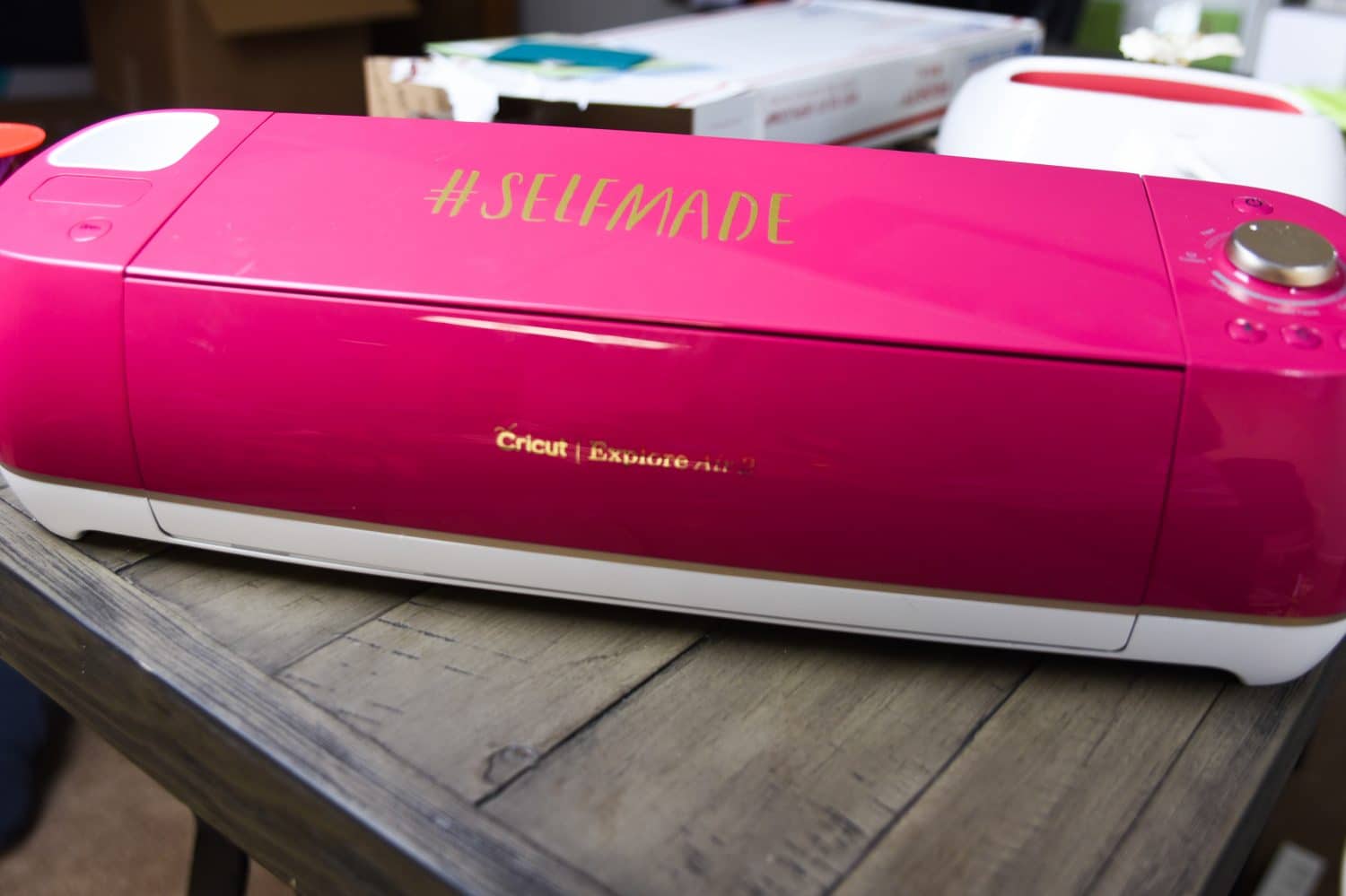 Although the Cricut Explore Air 2 isn't the newest option available on the market today, it is the most budget-friendly. And since the new Cricut machine, the Explore 3, has many of the same features as the older version at a much higher price, a beginner user may benefit more by purchasing the Explore Air 2. Of course, you should look at the upgraded features of the Explore 3 to see if you'll feel disappointed missing out on them. The main one is matless cutting, which for some will be worth the extra cost
The Explore Air 2 may not be the shiniest wheel in the lineup, it still comes with plenty of power and features. And since it has more cutting power, it's able to cut far more materials than the smaller Cricut Joy. With the ability to cut more than 100 different types of materials, this machine is perfect for the beginner who wants to have the opportunity to be open to a wide variety of materials. The Air 2 can cut the most common crafting materials, like vinyl, iron-on vinyl, bonded fabric, paper, and poster board. It can also cut thicker materials, such as
In addition to the ability to cut more than twice the number of materials, the Explore Air 2 also has several other features that aren't available in the Joy, including: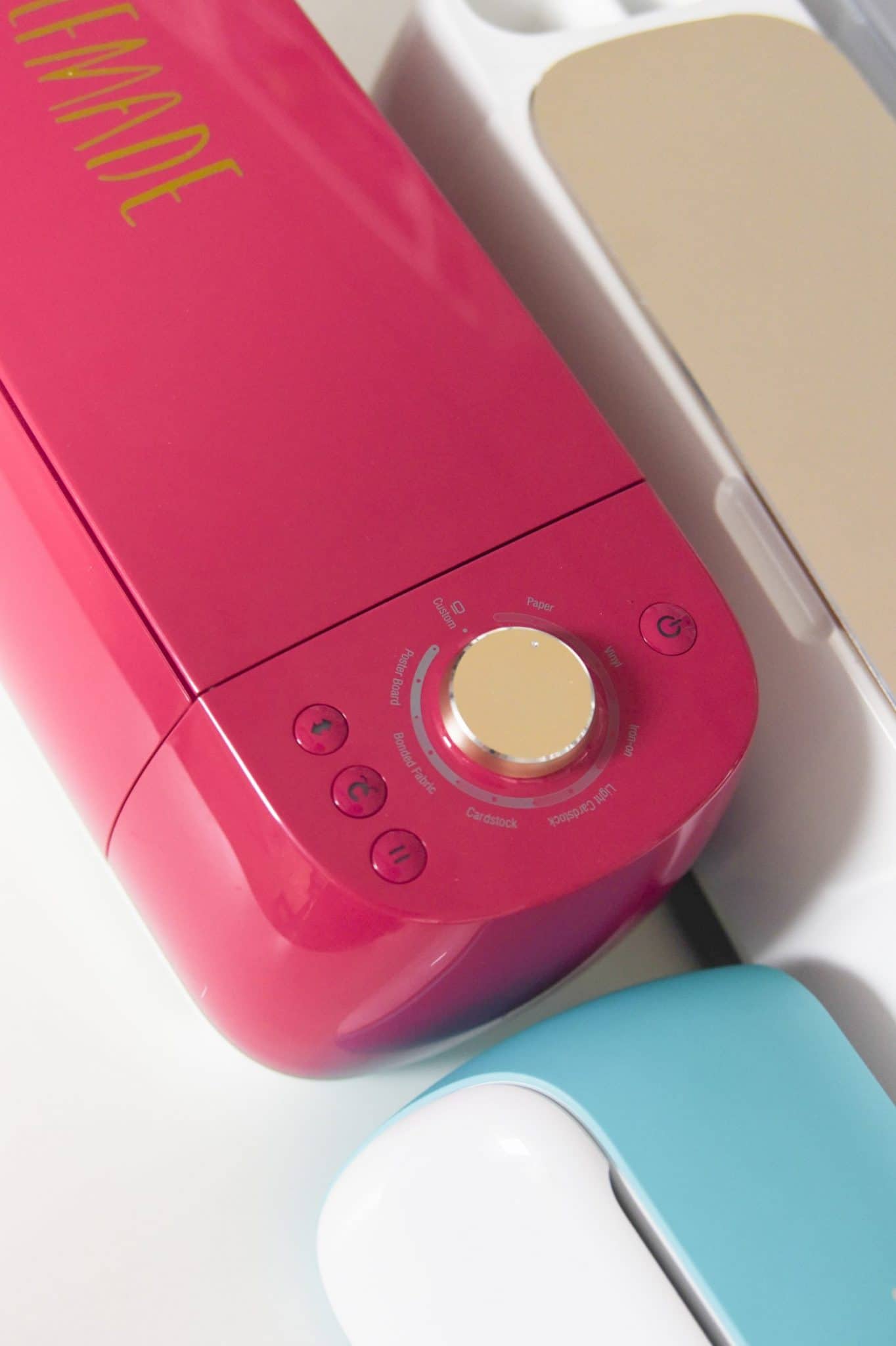 On top of these great features, the machine also makes crafting easier thanks to its wireless interface. You can connect any device to the machine using a Bluetooth connection. And since the machine's design software, Design Space, is cloud-based, you can easily transfer your designs from one device to another.
I think if you feel that you might want to expand beyond the basics of the Cricut Joy, the Cricut Explore Air 2 (or 3, if you want it) is a great option that will keep you busy for a long time! It makes crisp cuts that I know you will be happy with. It's a very versatile machine.
additional reading: How to Use the Cricut Explore 2: The Beginner's Guide
Differences/Similarities
The main difference between the Joy and Explore AIr 2 are the size, material capabilities, and the size of materials that can be cut/created.
They are both available for an affordable price, can be used with Design Space (and Cricut Access) and make precise cuts. You can use them on your mobile devices or desktop, though the Cricut Joy app is only available through your smartphone (iOS and Android devices).
Our Overall Choice
Honestly, either of these will be a great machine for a beginner – but I think so much of it comes down to what you are going to make, how often you are going to use it, and if you don't want to feel limited.
When I get asked this question, I almost always say that I think the Crict Joy is the best way to dip your toes in the world of Cricutting. It has clean cuts, has lots of options (including matless cutting), and it is really a great value for what you get.
Need More Cricut Help?
If you are in more need of Cricut help, make sure you consider signing up for our Cricutting Starter Kit – it is $27 and is filled with SO many valuable resources, such as an eBook, SVG files, printables, and much, much more!
What about the Cricut Maker machine?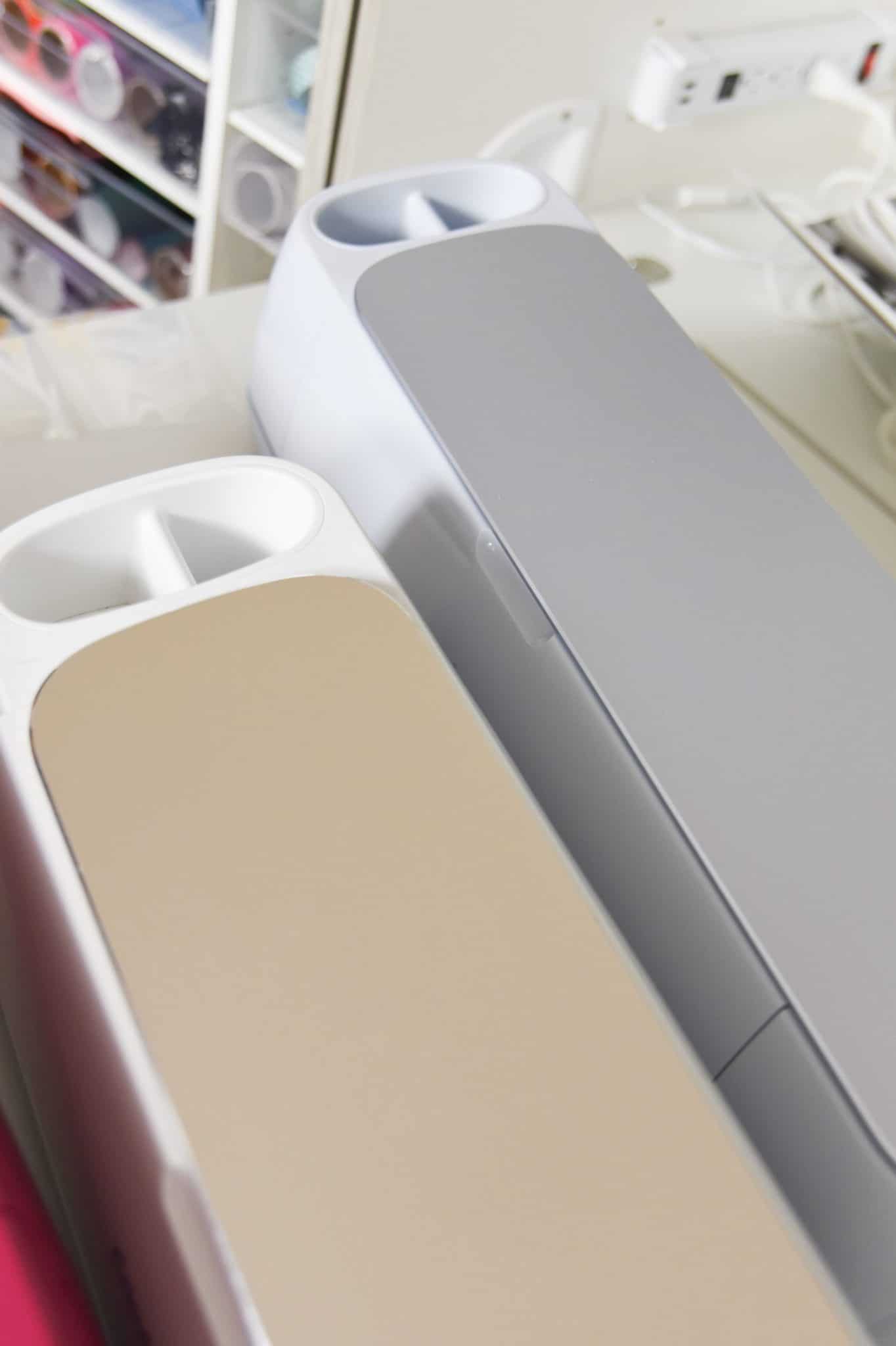 Obviously, this Cricut Maker is missing from this discussion. While SOME beginners will love this machine and be able to pick it up quickly, most find it to have a steeper learning curve than the other machines. It is also a very expensive machine, though, with the release of the new model, The Cricut Maker 3, it has gone down in price slightly – and you might be able to find people trying to sell theirs in order to justify getting the Maker 3.
It has an adaptive tool system, which makes it so you can use every type of blade and tool Cricut has available, including the popular knife blade which is really essential for thicker materials. It has a fast mode, which is even faster than the Cricut Explore Air 2.
If you have the extra machine, you want access to all the latest and great new tools, cleaner cuts, a faster machine, and the best results, this might be a good option for you! If you are the type of person who is worried. you will regret not getting the fanciest machine, you may want to consider the Maker. But overall, I really don't think the Maker is the best machine for beginners!
More Posts You Might Enjoy: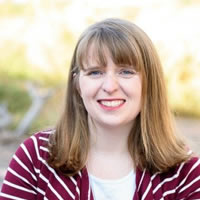 Katie is a Colorado-native, BYU graduated, and most importantly, wife to one and mother to three beautiful boys. She is passionate about sharing her experiences with others – especially about pregnancy, breastfeeding, cooking, and crafts. She is an International Board Certified Lactation Consultant. She loves spending time with her family and helping others find joy in family life.