Did you know that the Cricut Joy has its own app? It's a pretty unique app that makes it easier than ever to make fun projects in a snap. This post will share everything you need to know about getting started with it!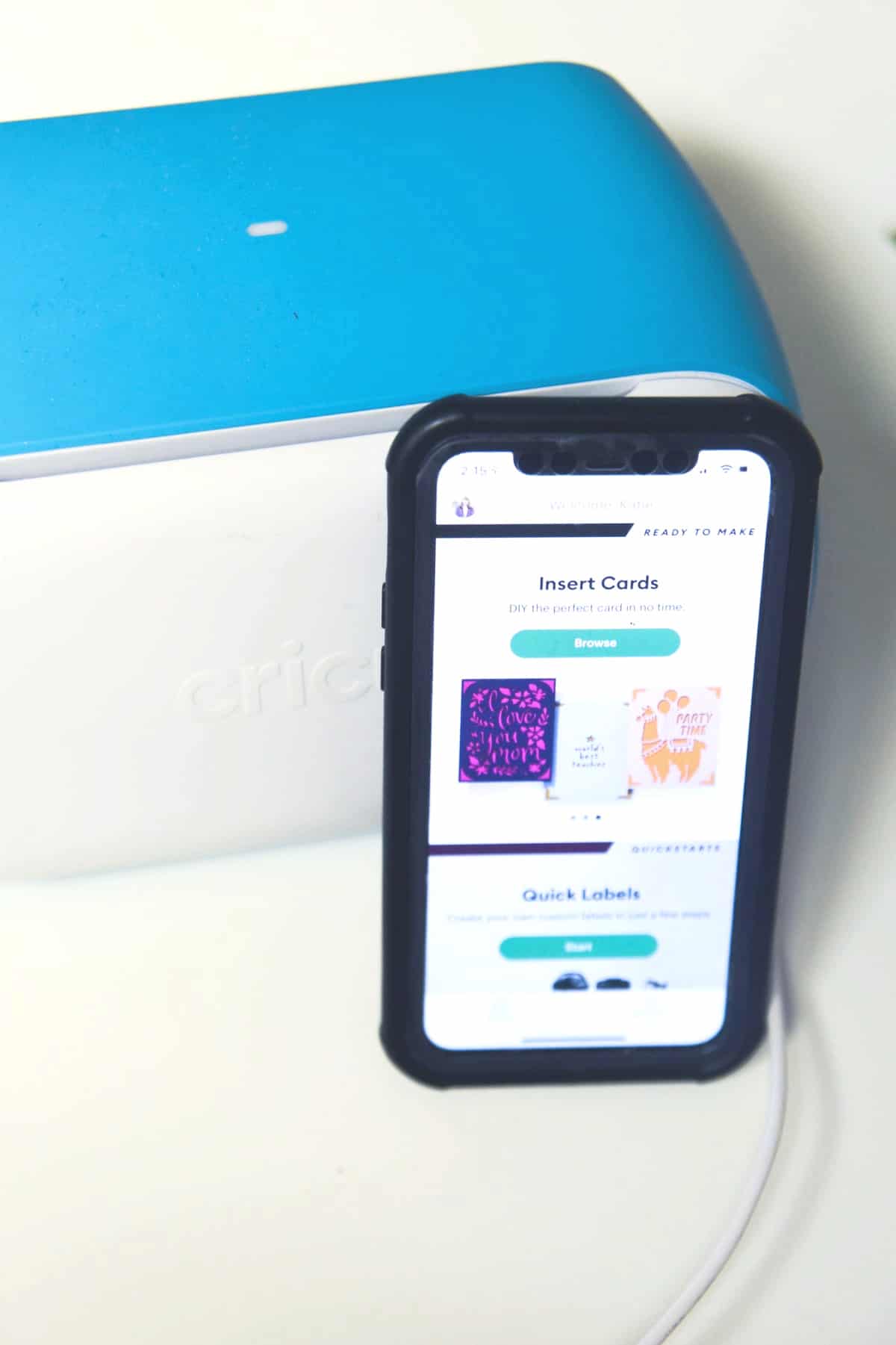 Whether you're new to Cricut crafting or just like making simple projects that don't require much time or effort, you're going to love the new Cricut Joy app!
This easy-to-use app is perfect for new crafters who don't have much design experience and just got their Cricut Joy.
And it's great for seasoned crafters who want to make the most of the time they spend putting their crafts together.
No matter where you are on your crafting journey, the Cricut Joy app is there to help.
But if you've never used the new app before, you may be wondering what it's all about.
In this post, we'll introduce you to to the Cricut Joy app so you can make the most of your new crafting BFF.
Table of contents
What is the Cricut Joy app?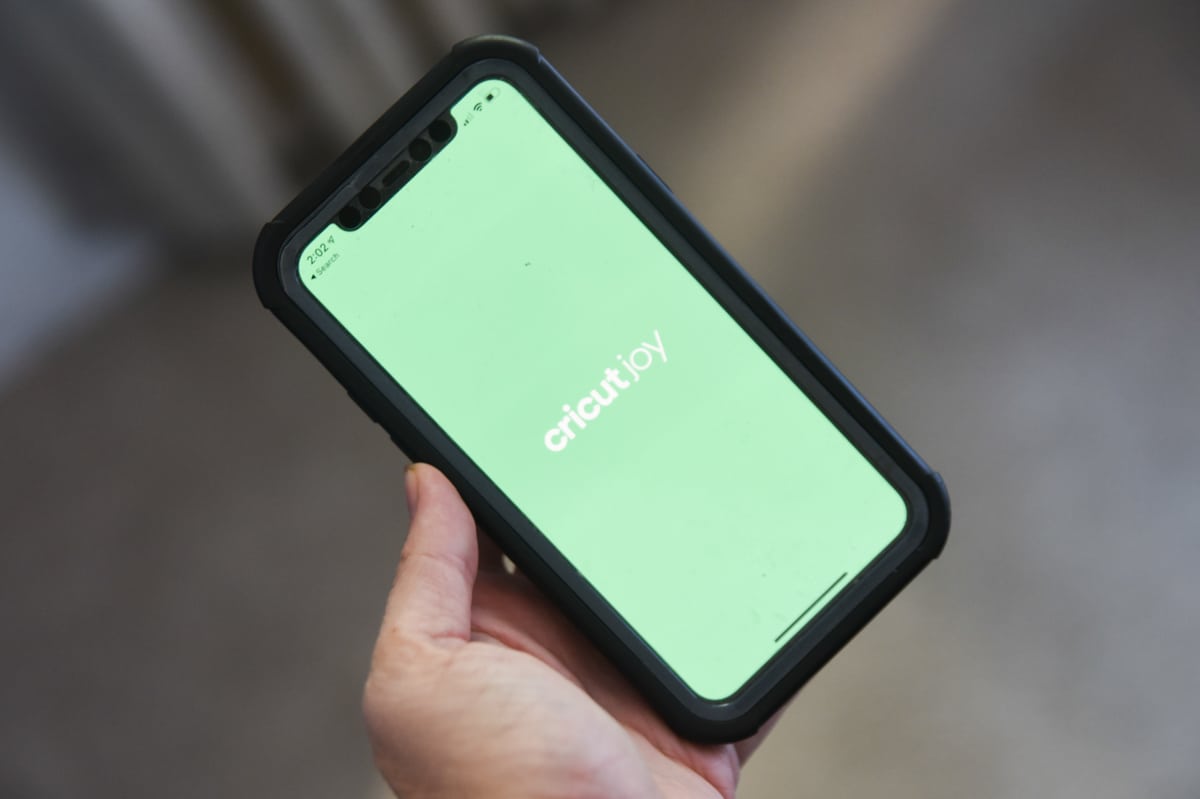 The Cricut Joy app is Cricut's newest app aimed at helping crafters make quick and easy projects.
The no-frills app is designed for creating quick, single-material projects like labels, simple paper crafts, stickers, and basic iron-on transfers that you plan to cut using your Cricut Joy machine.
The Cricut Joy app is not compatible with any other Cricut cutting machines.
Since the Cricut Joy app is designed with simple projects in mind, it's not the best choice for creating larger projects, like card making, and multi-layer projects.
And since the app isn't compatible with other cutting machines, you won't be able to use it for projects you plan to make with your Air or Explore. For those types of projects, it's a good idea to use Design Space with your Cricut.
Video Overview
What Operating Systems Can Use the Cricut Joy app?
This app is designed to work with Apple products using iOS 13 or higher. That means you can use it on your iPhone and iPad. But it isn't available on Android devices or Windows operating systems at this time.
Content Available on the Cricut Joy App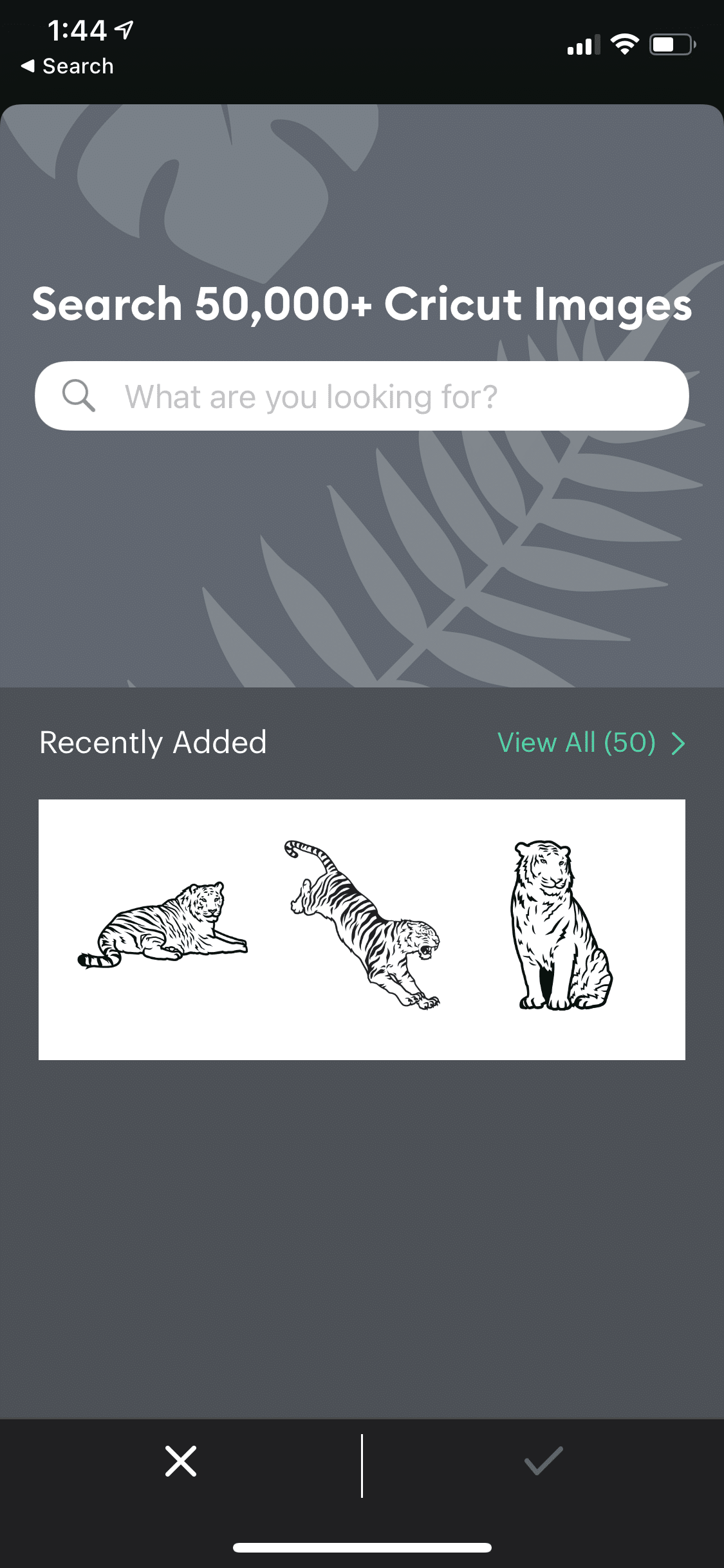 Similar to Design Space, the Cricut Joy app offers users a variety of different content to choose from, including fonts and images. It boasts of over 50,00 images!
However, you won't have access to your entire library that you might be used to with Cricut Design Space, or all of your fonts.
The app is free to download and features free and premium content available for purchase. But for a limited time, all the content in the app is free to use!
All the single-layer content (content that is cut from a single sheet of material) available in Cricut Access is available to users in the Cricut Joy app.
The app also features a large selection of fonts, along with access to iOS compatible fonts available on your iPhone.
Can Your Upload your Own Images?
Unlike Design Space, you can not upload your own content to the app, which means adding your own graphics is not a possibility. If you want to use your own images for a Cricut Joy project, you will need to use the Cricut Design Space app or Desktop agent.
Do I have to Use the Cricut Joy App?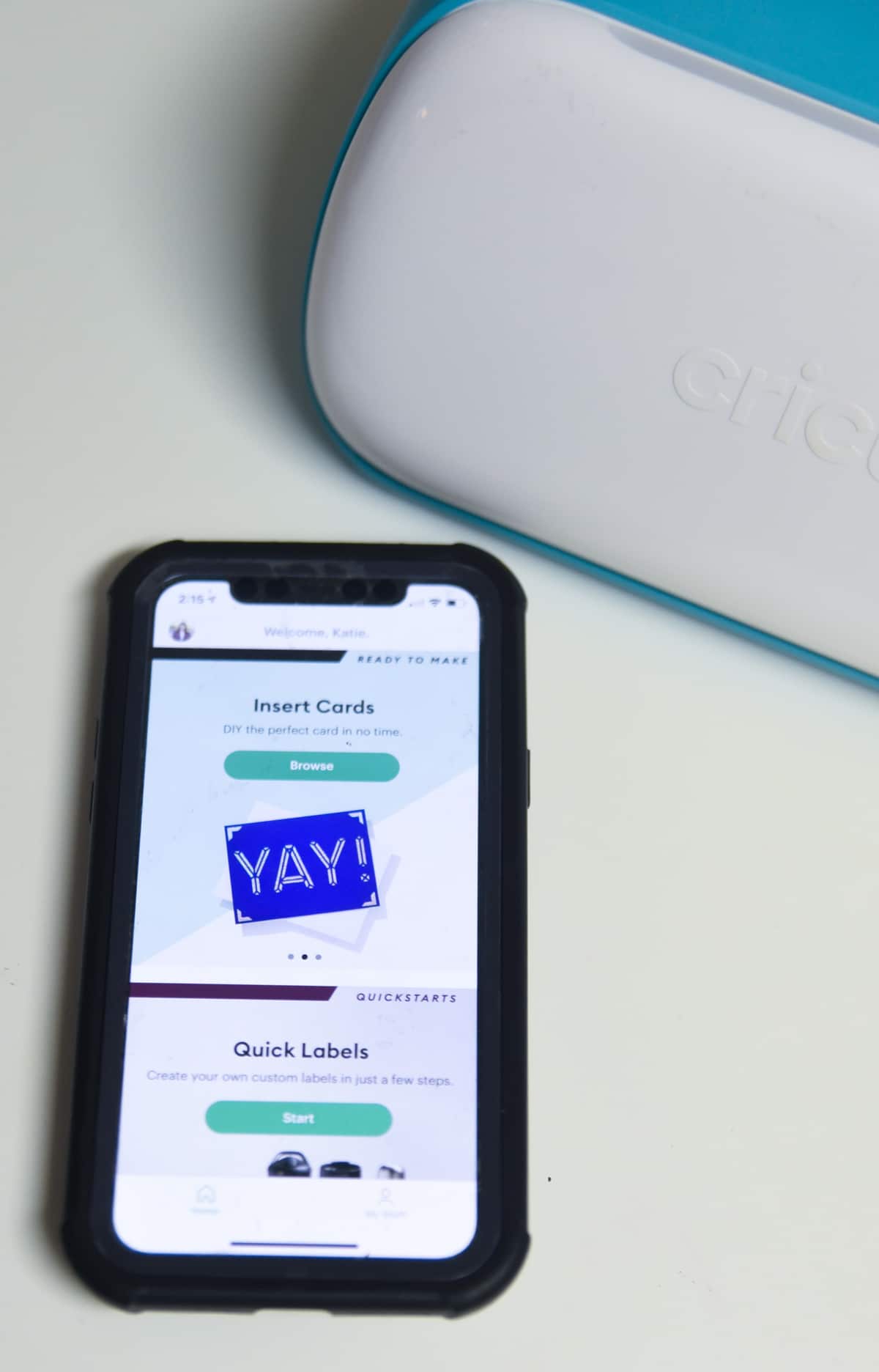 NOPE! If you'd rather use the original Design Space app or Design Space on your computer, that's 100% fine. They are both compatible with the Cricut Joy. This app is primarily ideal for people who just need something a little simpler and are working exclusively with their Cricut Joy.
Will My Designs in the Cloud Show Up from Design Space?
No – if you created a design in Design Space, it will not show up in your Cricut Joy app – and designs you create in the Cricut Joy app will not show up in Design Space.
Should I Have Both The Design Space and Cricut Joy Apps?
If you have room on your phone, I don't see any reason not to. There are some pretty unique and easy to use features in the Cricut Joy app, but it certainly lacks all the features of the Design Space app.
With that said, I think there are some cool things that you can do with the Cricut Joy app that you won't necessarily be able to do otherwise as easily (I LOVE the label making feature!).
Regardless, they are both great apps. I do think that the Cricut Joy app is a lot more basic, so if you are just getting started with your Cricut Joy, it might be a good choice.
How to Use the Cricut Joy App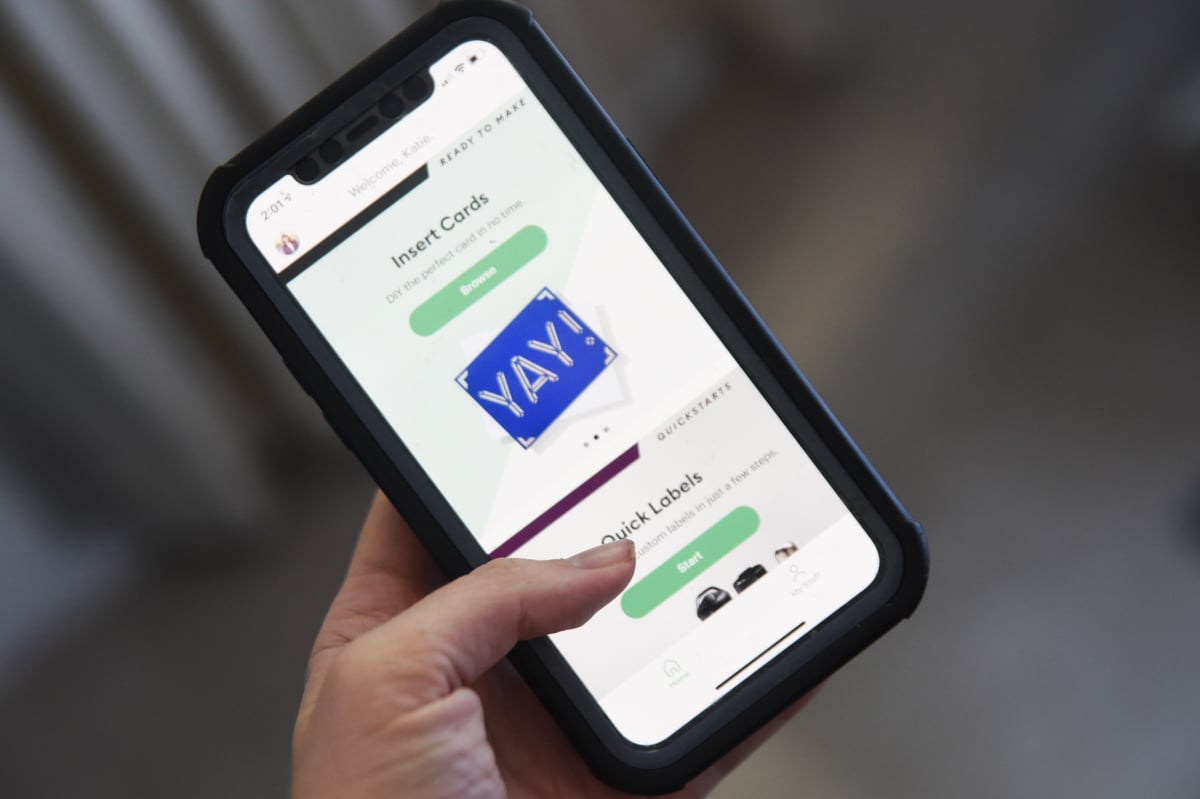 Since the Cricut Joy app is a paired down version of Design Space, the app is quick and easy to use. If you are comfortable with the original Cricut Design Space app, you'll have no problem navigating.
Because it is such a simple app, creating your own projects are limited in some ways. However, creating the projects you can – and customizing pre-made projects – in the app can be done in just a few easy steps!
Premade Projects/Templates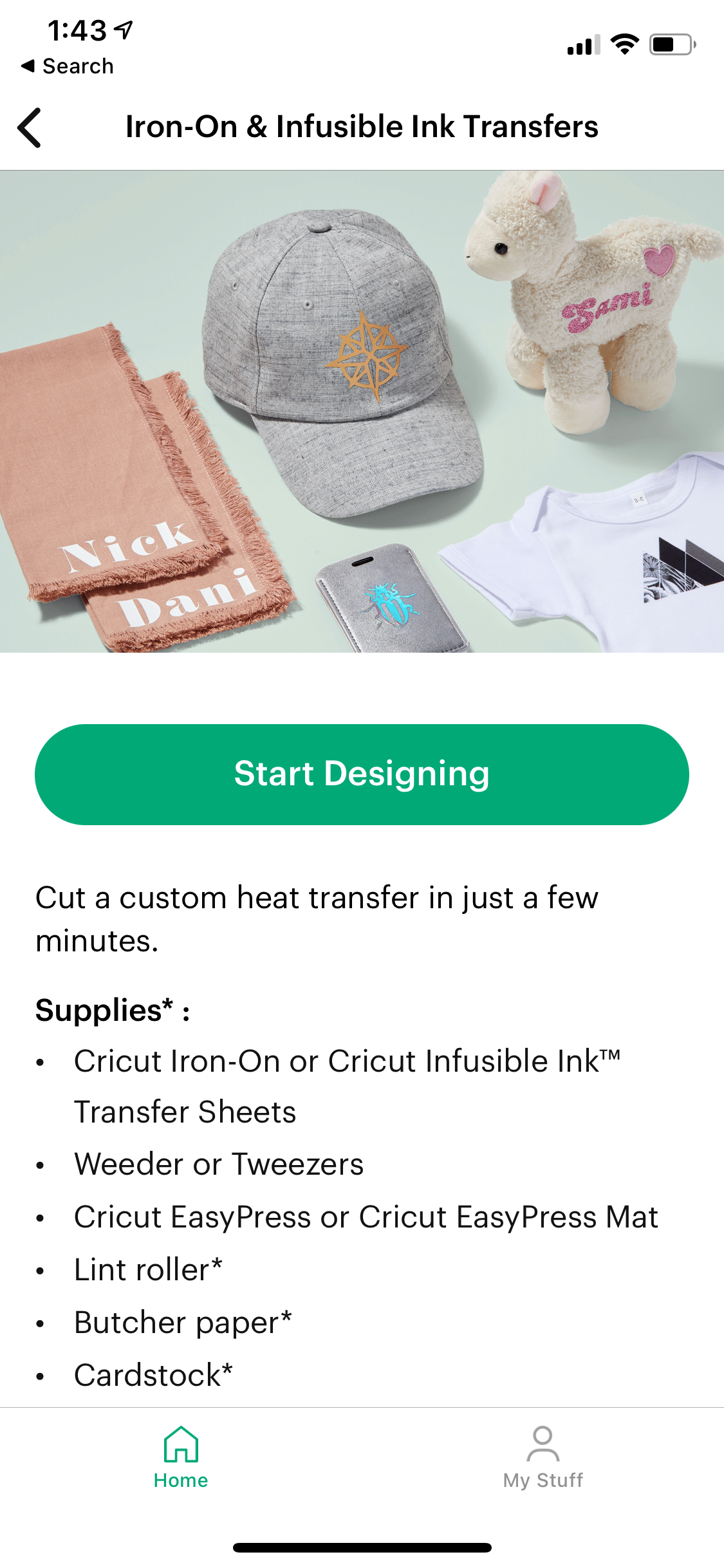 There are two categories for premade projects or templates that you can choose from:
Cards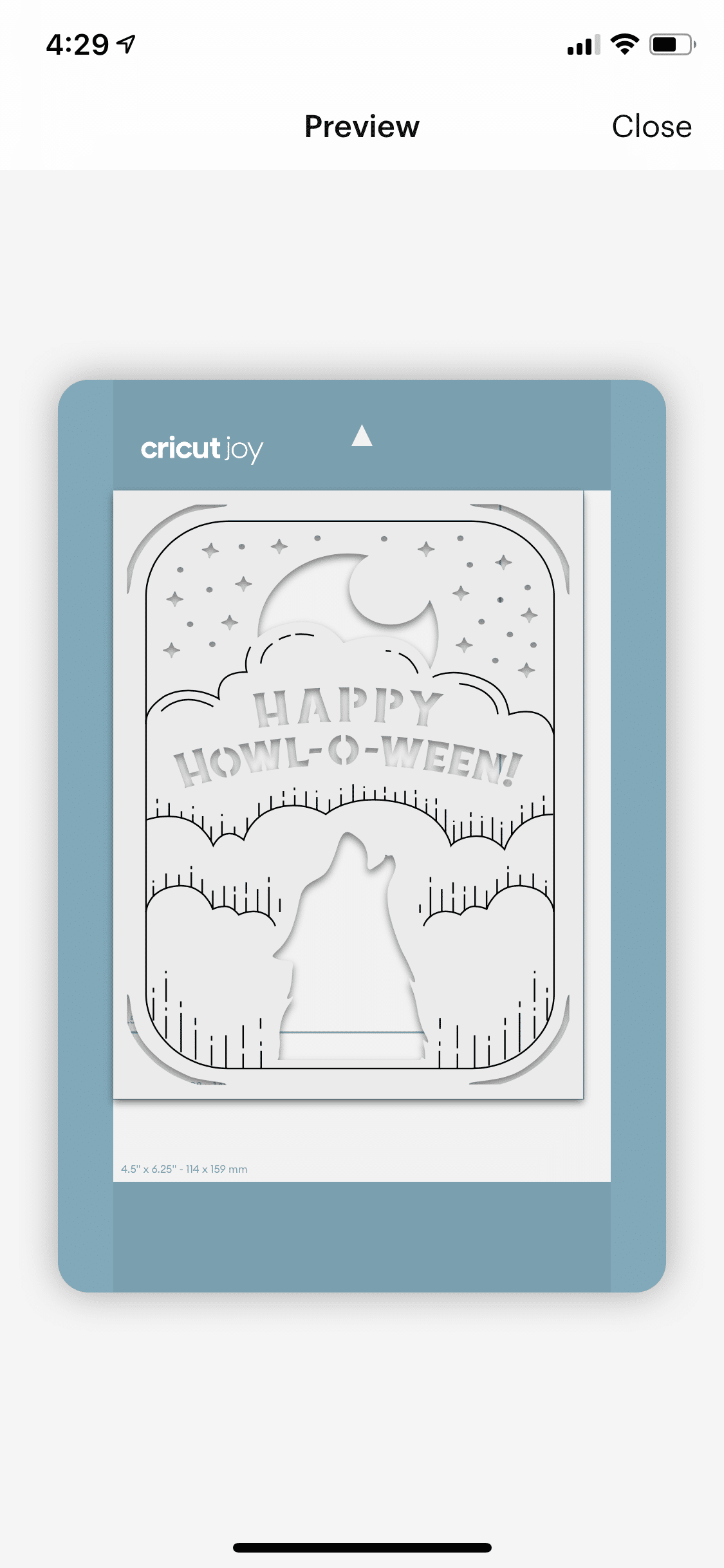 One of the standout features for the Cricut Joy is how easy it is to make a handmade card (check out this post for more about card making).
There are tons of templates available in the Cricut Joy to select from. While you can't design your own card, it's really easy to pick a design and get it cutting right away.
You can change the colors of the card and the insert card so you can get an idea of how it will look when you cut it out with your desired materials. I did think that was pretty cool!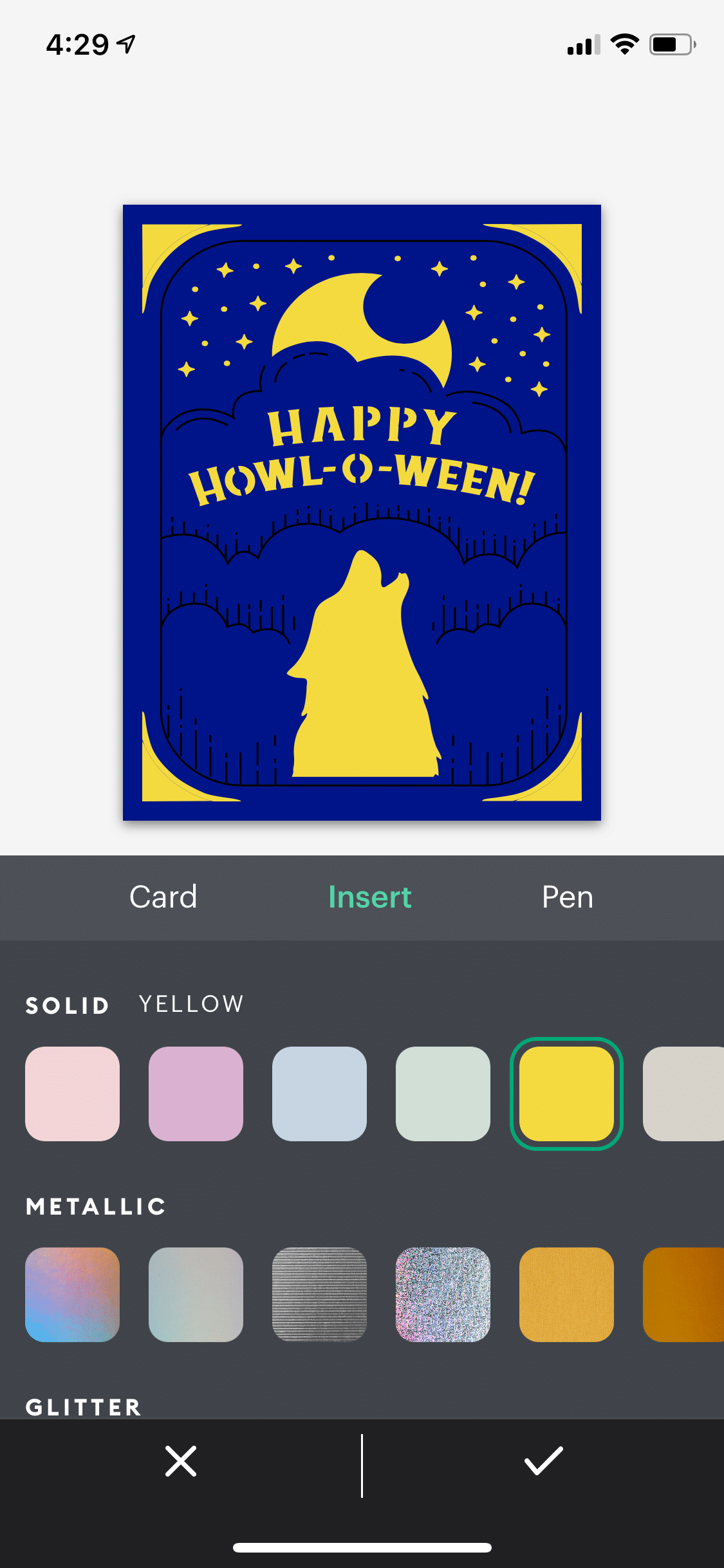 Quick Labels: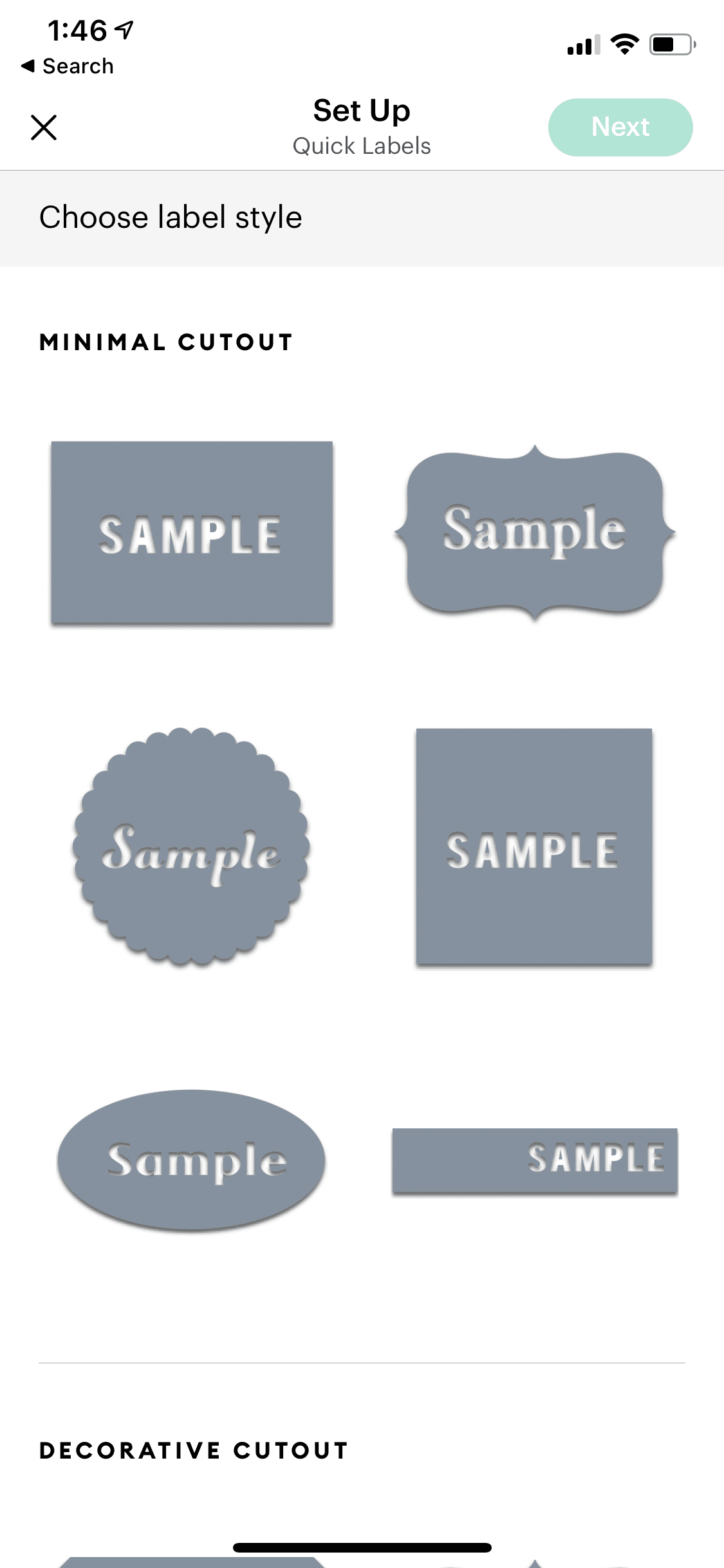 Designing labels in Cricut Joy is so simple! Start by picking out a template from the options available in the app – you can have simple cuts, decorative cuts, or written labels.
Then set the dimensions for your label. Tell the app how many labels you want to create, then add the text you would like to appear on each label (this is so easy to do – you just press the + button to add additional text).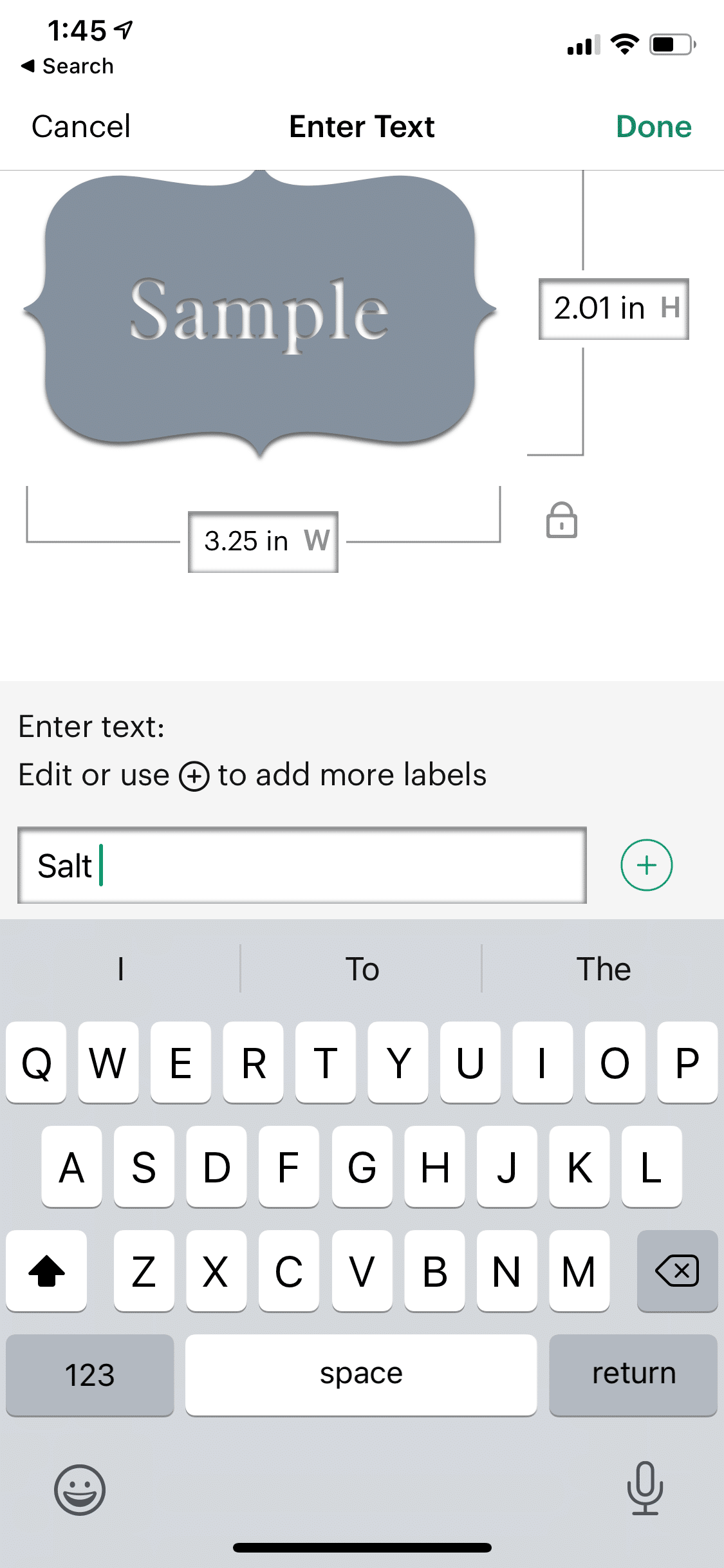 Once you love how your labels look, you can change the font color and type, and then you can set your Joy to cut or print your labels.
You can not design your own labels using the Cricut Joy app using the quick label feature (you can potentially make your own using the sticker section), which means you must choose from the templates available in the app. However, there are customizations options which can help you make them your own.
Create Your Own Design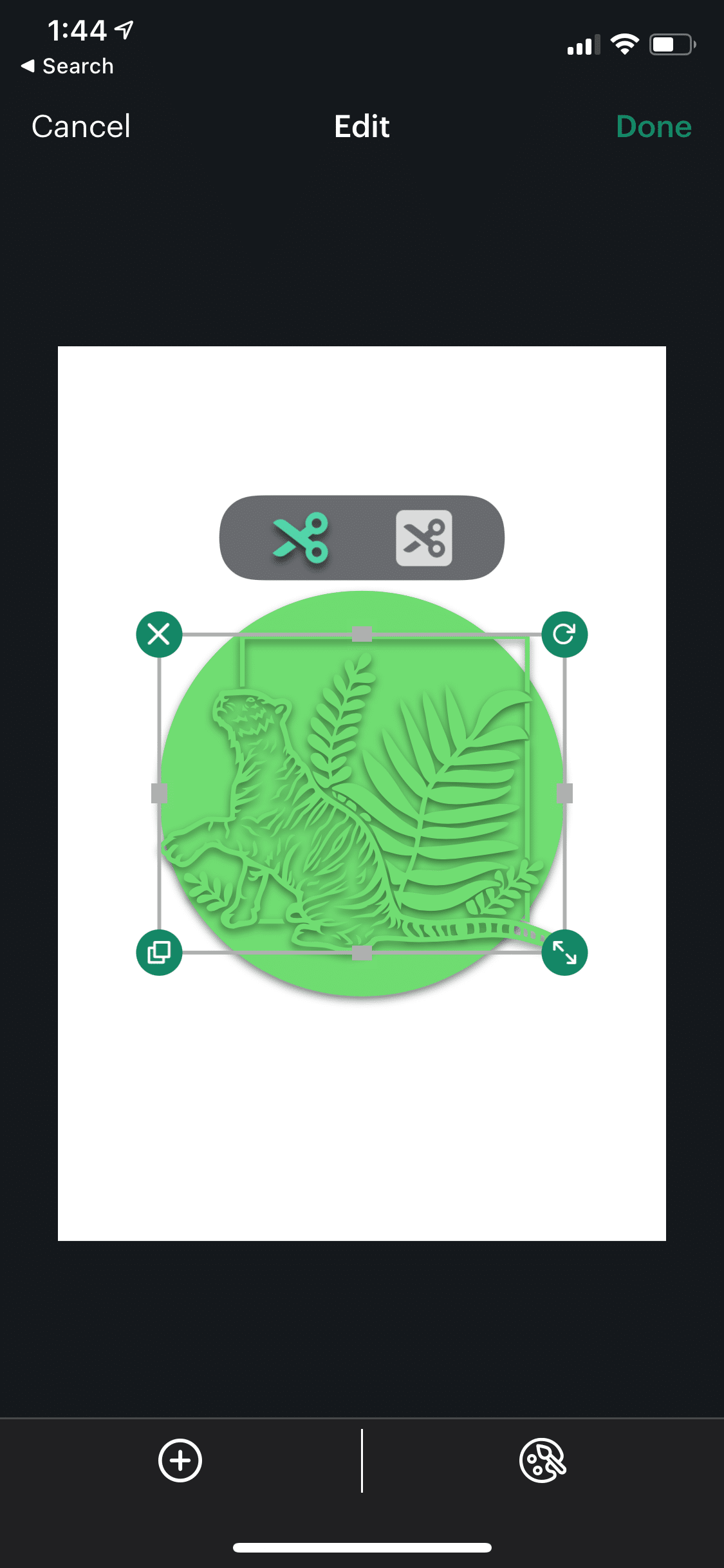 You can make your own simple designs using the Cricut Joy App. There are the three following categories available on the home page of the app that you can choose from.
Vinyl stickers and decals: decorate smaller items, like mugs and electronics, with vinyl decals. Simply create your design and cut your vinyl using the Cricut Joy app.
Iron-on and infusible ink heat transfers: create fun iron-on projects with the Cricut Joy app by cutting heat transfer vinyl using the Joy app.
Paper crafts: Cut paper designs – from gift tags to cupcake toppers – by creating your paper design in the Joy app, cutting, and assembling your paper craft.
Making Your Project
After you've worked through the app and hit the "make it" button, the rest is up to you! You select the material you are working with and can even preview the mat to make sure everything cuts the way you'd like it to.
Remove the material from the cutting mat and put your project together to complete your craft project using the Cricut Joy app.
The more I use the Cricut Joy app, the more I love it! I hope that this post was helpful in helping you figure out how to get started and make projects easier than ever!
Other Cricut Posts You May Enjoy: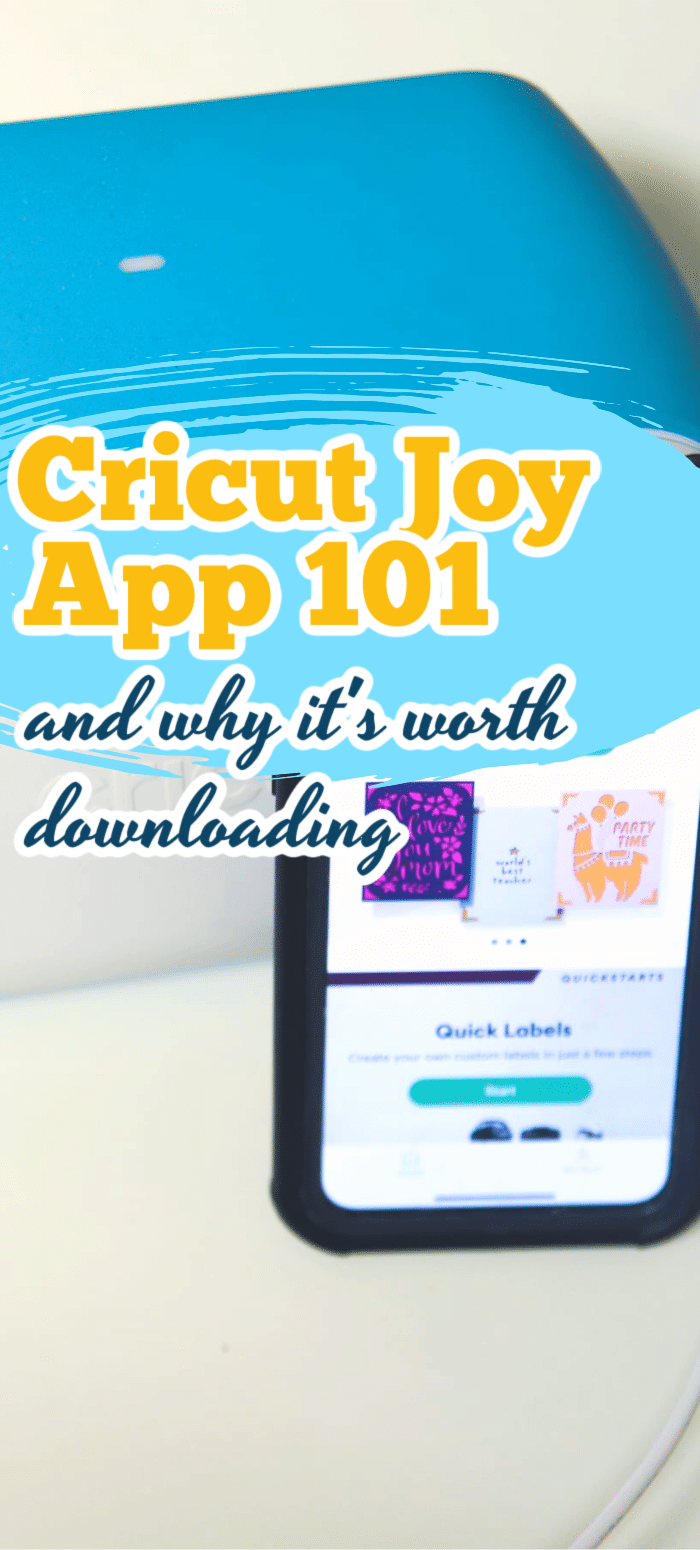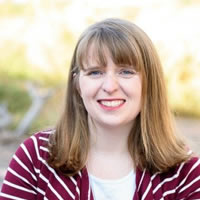 Katie is a Colorado-native, BYU graduated, and most importantly, wife to one and mother to three beautiful boys. She is passionate about sharing her experiences with others – especially about pregnancy, breastfeeding, cooking, and crafts. She is an International Board Certified Lactation Consultant. She loves spending time with her family and helping others find joy in family life.