Breakfast can be such a busy time of day – but it doesn't mean you should skip it! Here are some of the best make ahead breakfast ideas that will make your mornings so much easier (and your tummies so much happier)

Make Ahead Breakfasts
This is a sponsored conversation written by me on behalf of Dannon® Oikos® Greek Yogurt and Danimals® Kids Smoothies. The opinions and text are all mine.
We are officially in our first full week of school – and I'm already counting the days until summer break 😉
In all honesty, it has been nice to have a little bit more of a schedule again, and J is enjoying himself – which is what's most important!
Our mornings are still a little slow moving – I am not a morning person, so making breakfast rarely happens.
Yes, my kids have lots of cold cereal #noshame.
With that said, I do sometimes make an effort to create "make ahead" breakfasts, just so they can have something a little more substantial to start the day. I like having something like that for myself as well.
While it does take some prep work, once it's done, it's done, and it makes having a nicer breakfast so much easier. Since O is still at home with me, we have been trying to have breakfast more often together. Without fail, he always wants whatever is on my plate far more than what's on his 🙂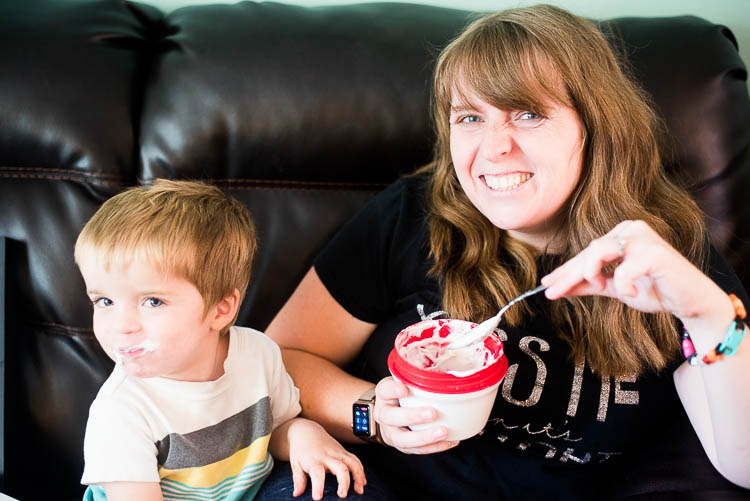 Breakfast Freezer Meals
Yogurt Parfait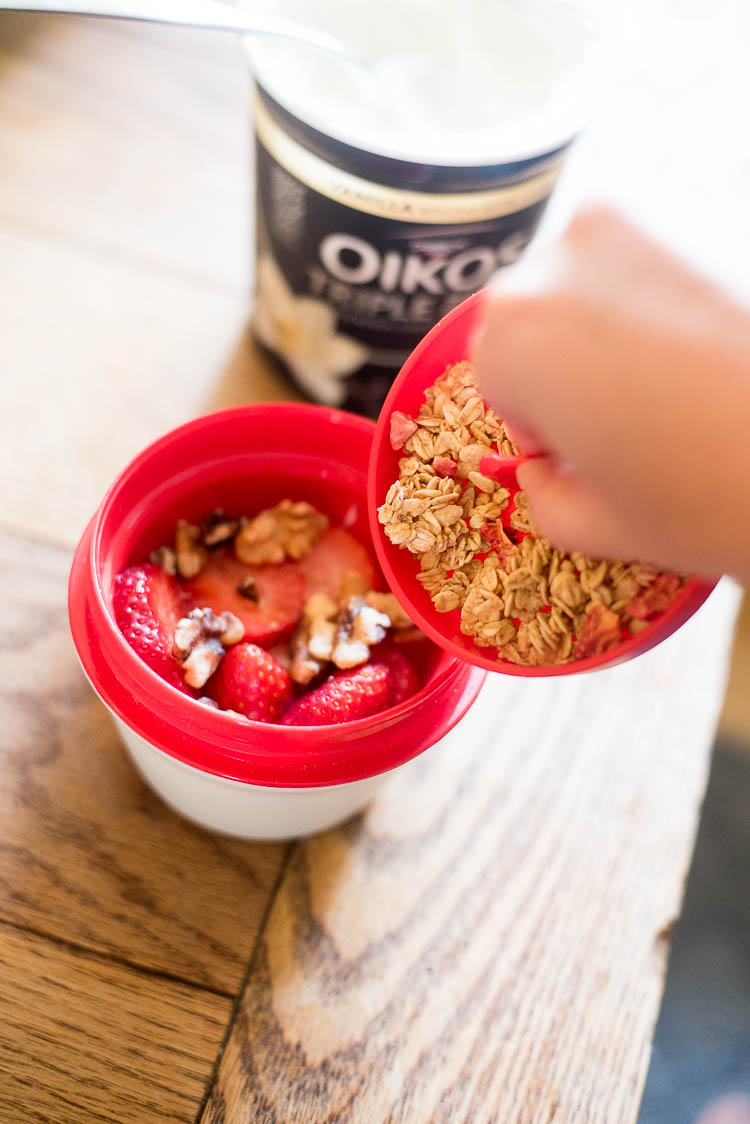 I really love yogurt – and so do my boys! We often just eat it straight from the container, but yogurt parfaits are SO easy. You can make them ahead of time and just have them in the fridge for an easy grab and go.
There are so many ways to make a yogurt parfait
There are so many varieties of yogurt – there really is something for everyone. From squeeze pouches for Oliver, to drinkables for Jack, to cups of yogurt that are better for the digestive system for Forrest and me, there's something for everyone, and they can easily be made into parfaits!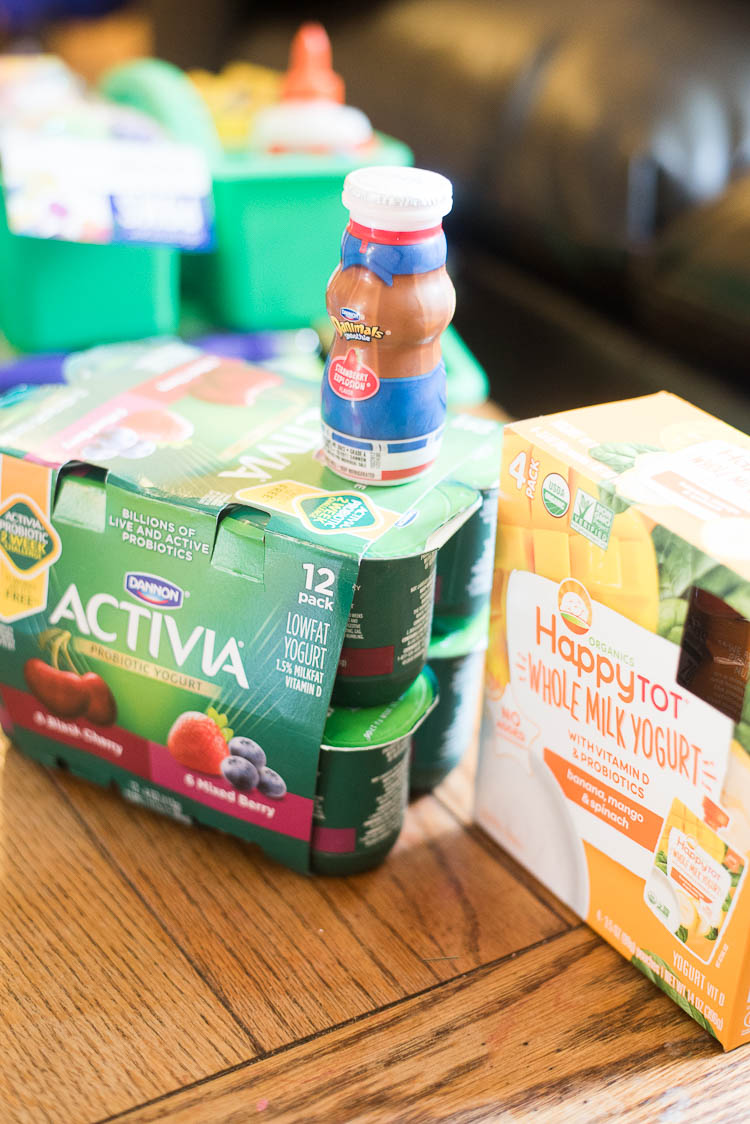 We always get our yogurts at Target, because they have such a wide variety of all of our favorites. Until September 1st, they have some amazing Cartwheel rebates on the following products:
Activia
Oikos
Danimals
Light & Fit
Happy Family Organics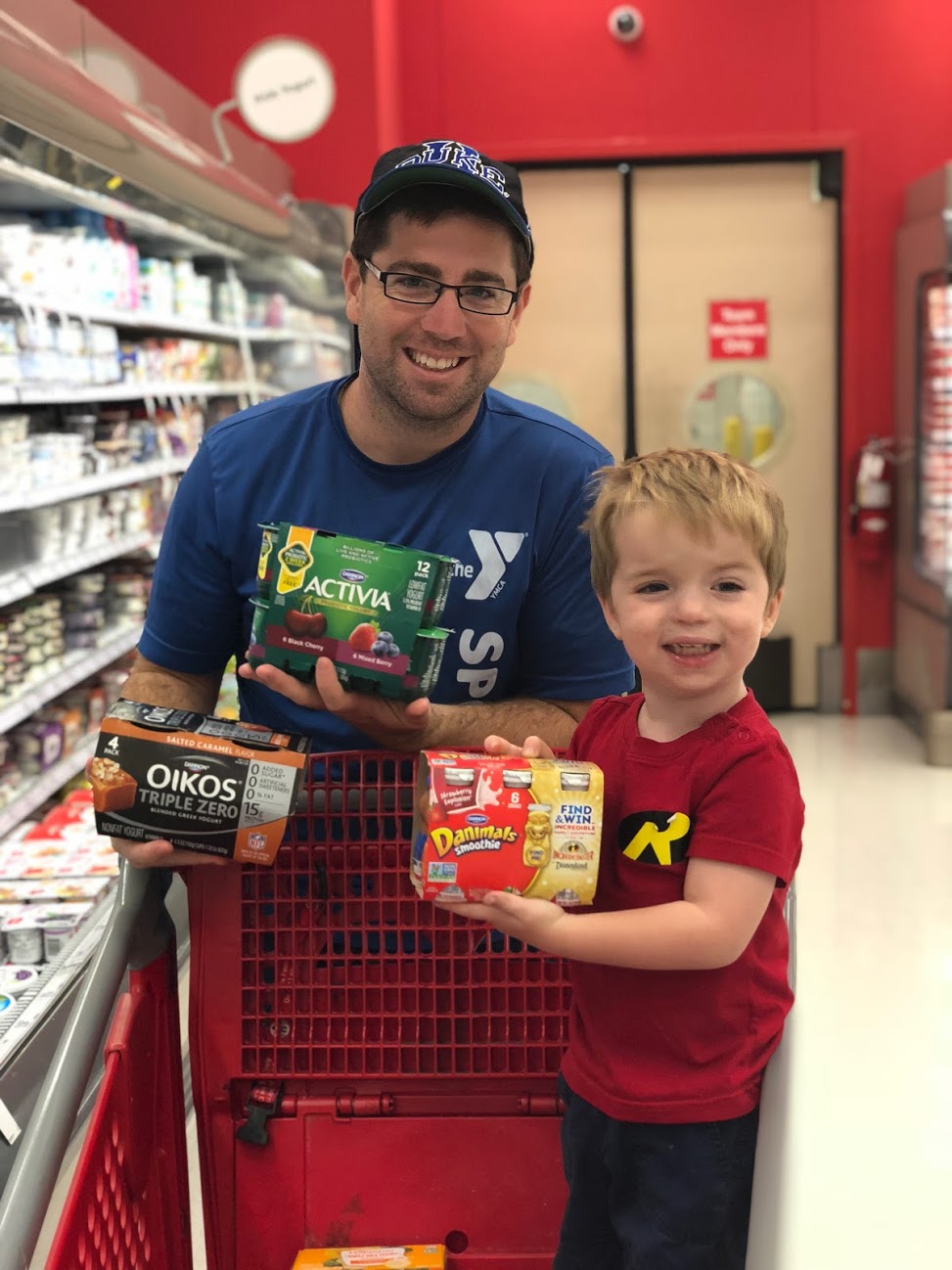 Breakfast Burritos
These are one of my favorite pre-made breakfasts. Breakfast burritos. YUM! They are so easy to customize and you can make a lot at a time.
Here are a few recipes we have on our blog for breakfast burritos:
Breakfast Bowls
These are similar to breakfast burritos, just lower carbs. You can cook up some sausage, bacon, eggs, sauteed veggies, beans, etc. and just throw them in a freezer-friendly bowl. Easy to eat and heat up.
Breakfast Sandwiches
Who doesn't love a good breakfast sandwich? I sure do! You can make them with English muffins of all varieties. Here is a good recipe we have on our blog for a simple one:
Overnight Oats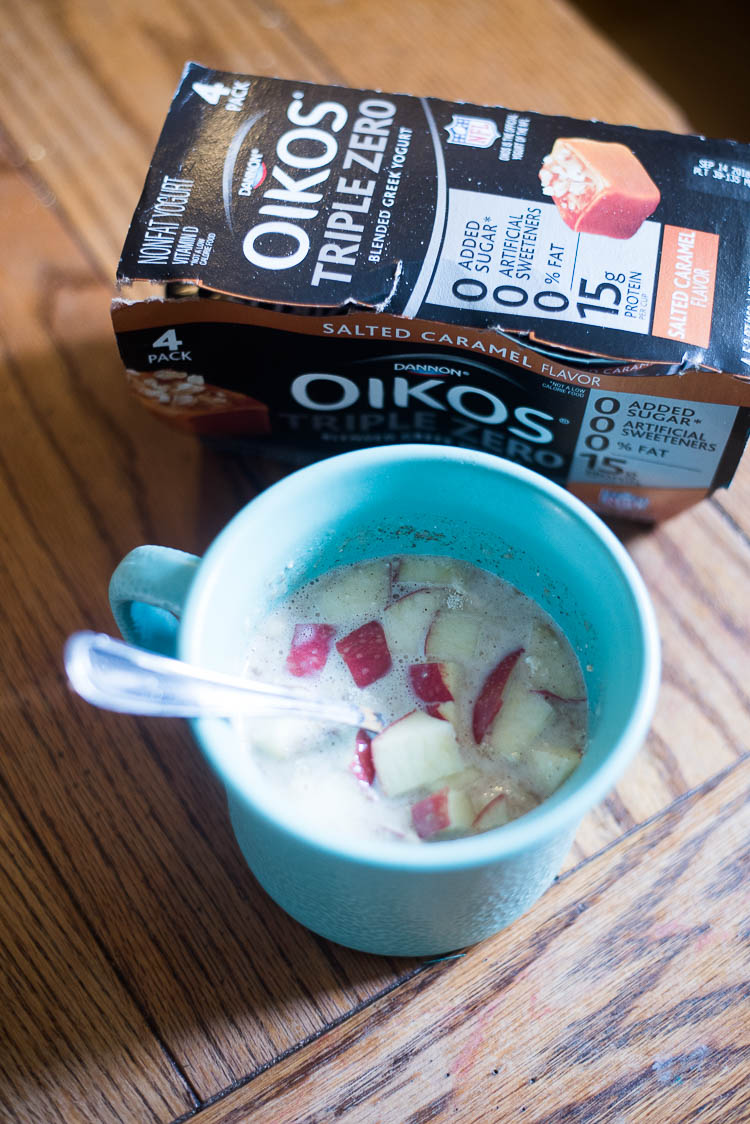 Overnight oats are super popular right now. I'm actually not the hugest fan, but I know that a lot of people love them. You make them the night before and you put them in the fridge. There are a lot of ways to make them and customize them to your preferences.
Personally, whenever I make them, I cook them up in the microwave in the morning…which might defeat the purpose, but that's okay.
I thought this was a pretty good recipe I came up with – I know it's not the fall yet, but that doesn't mean I can't pretend it is.
Oikos Salted Caramel Yogurt
1/2 cup oats
1/2 apple, chopped
Walnuts
1/2 cup almond milk
Cinnamon
Just mix it all up, put in the fridge, and enjoy in the morning.
Muffins
Muffins are easy to make in large amounts. You can make them for the week and just set them out on the f
Smoothie bags
I actually have a smoothie for breakfast every morning, and while I don't mind preparing them, smoothie bags make the process so much easier. These are easy for my son to throw into the blender as well as he makes his own breakfast.
You just portion on the fruits and veggies you want in the bag. We have frozen yogurt in the past in ice cube trays to make it even easier – I would recommend throwing in 2-3 yogurt cubes per smoothie – I personally use Oikos Greek Yogurt (usually vanilla), but you can use whatever kind you like.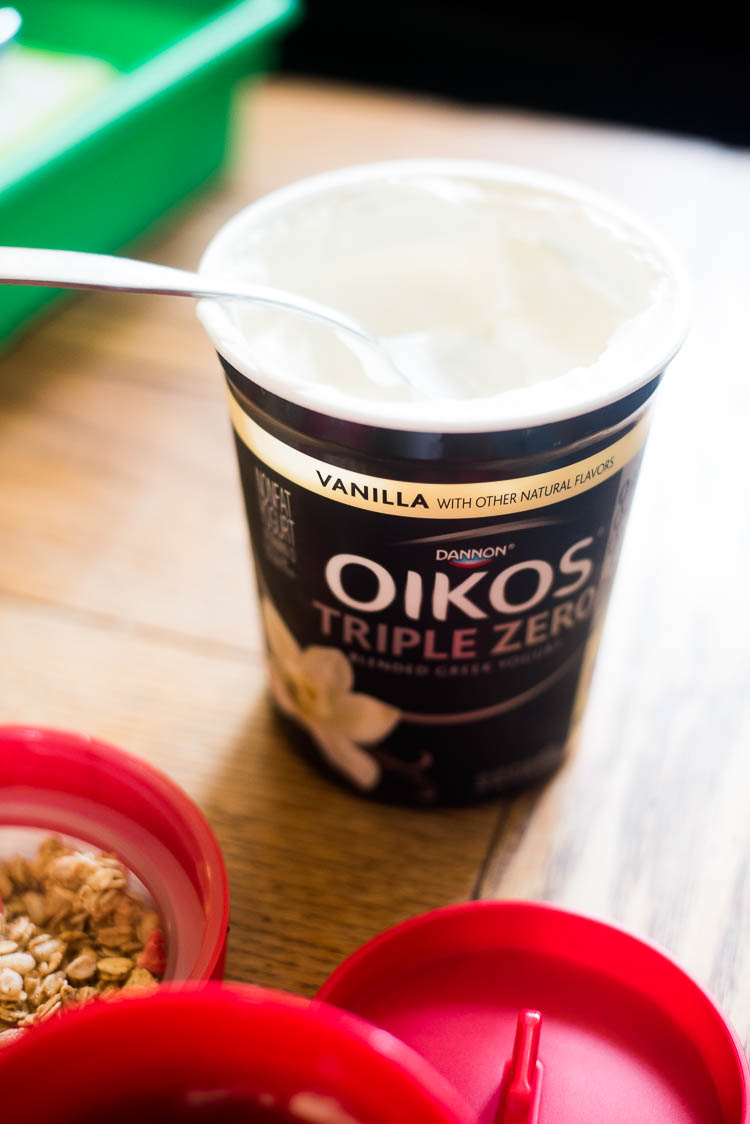 In the morning, I recommend taking out the smoothie bag 5-10 minutes before you want to make the smoothie. Then, put it in the blender with some almond milk (or cow's milk, if you prefer) and spinach (if you want) and let it blend. Super easy!
Here are some of our favorite smoothie options:
Mixed berries
Strawberries
Bananas
Protein Powder (add this in right before blending – don't freeze it)
Kiwis
Spinach
Cucumbers
Orange
Apples
Egg Muffins
We love these around our house. Super easy to throw together, and they can give you a nice protein-filled start to the day.
Waffles, Pancakes, and French Toast
You can premake all of these and throw them in the freezer to reheat quickly on a busy day.  If you have some leftover hot dog buns, be sure to check out this recipe.
But seriously – you can buy all these prepackaged and frozen anyways – why not save yourself some money and do it yourself?
Grits Muffins
This is a creation Forrest and I came up with years ago, but it's still one of our favorite recipes. I never ate grits until I met him, but now I'm a fan. These grits muffins are addicting! Super easy to freeze and reheat.
Breakfast bars
Granola bars are pretty easy to make and store. Just find your favorite recipe – make sure you store them in an air tight container, though!
Breakfast Cookies
I know, cookies for breakfast – sounds like something made up! But it's true – you can have cookies for breakfast. There are lots of recipes out there. Here is one that we have:
Baked Oatmeal
I love baked oatmeal. It's easy to make a batch and have it in the fridge for the next week to heat up each day. I'm not sure if I would freeze it, but it's definitely one of those things that lasts for several days.
Breakfast Casserole
We are big fans of breakfast casseroles around here – and we've had several readers mention that they like to freeze the casseroles in small, breakfast sized portions and then reheat them in the morning. So smart!
What are your favorite make-ahead breakfast recipes? Sound off in the comments below!
This is a sponsored conversation written by me on behalf of Dannon® Oikos® Greek Yogurt and Danimals® Kids Smoothies. The opinions and text are all mine.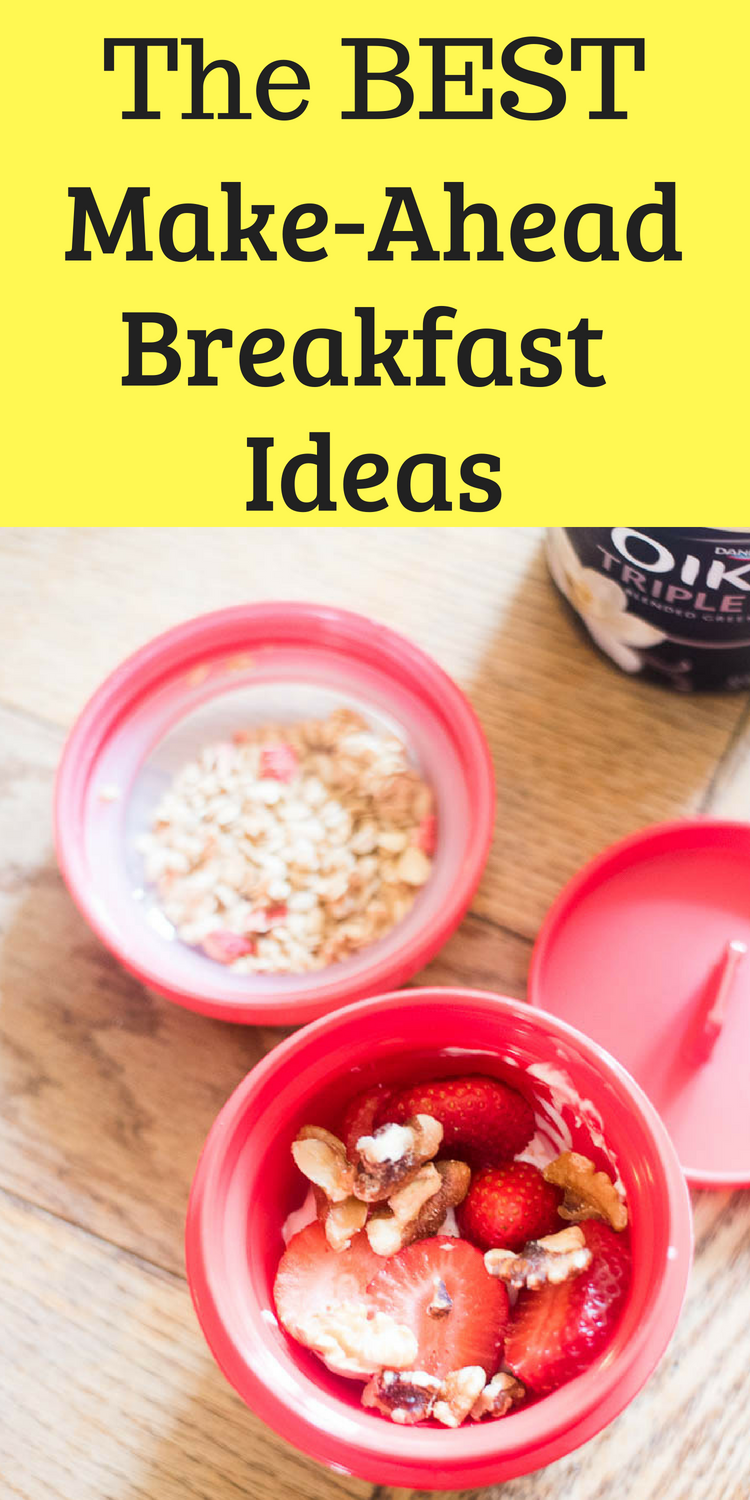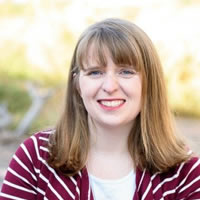 Katie is a Colorado-native, BYU graduated, and most importantly, wife to one and mother to three beautiful boys. She is passionate about sharing her experiences with others – especially about pregnancy, breastfeeding, cooking, and crafts. She is an International Board Certified Lactation Consultant. She loves spending time with her family and helping others find joy in family life.