Looking for a paleo breakfast casserole that is easy to make? This sweet potato breakfast casserole is absolutely delicious and SO easy to throw together!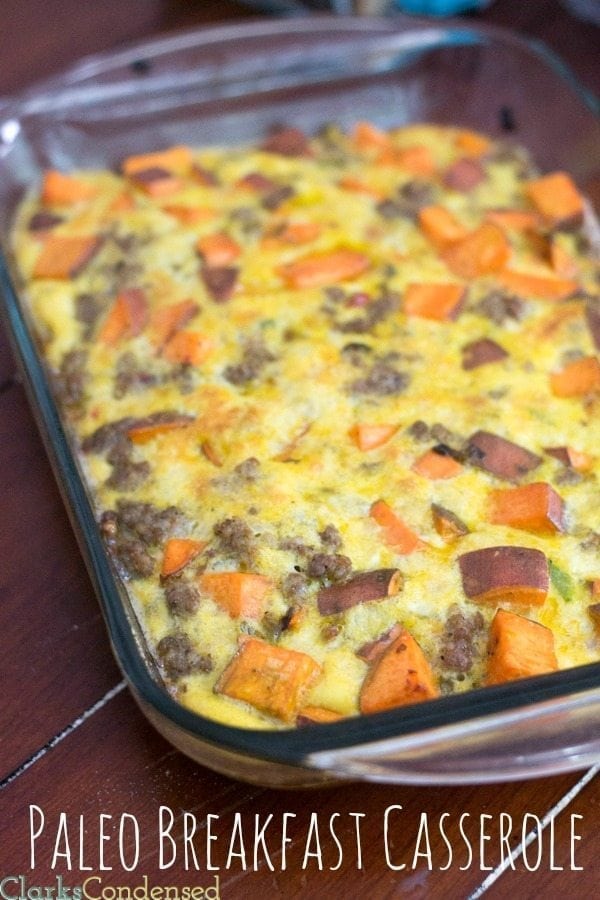 Paleo Breakfast Casserole
This delicious and somewhat nutritious paleo breakfast casserole is great for upcoming holidays. It's filled with chunks of sweet potato, sausage, and more. This is low FODMAP diet friendly, as well as gluten free!
I love breakfast casseroles! They are usually so easy to put together, and everyone seems to enjoy them. A few weeks ago during General Conference, I decided I would make a breakfast casserole to start the morning off. While I usually default to my favorite easy sausage breakfast casserole, since we've had to put Jack on a low FODMAP diet, I thought I would make something he could enjoy, too. I'm supposed to be eating little dairy and gluten as well, so I figured I could indulge in it guilt-free, as well!
As it turned out, this turned into a Paleo breakfast casserole. While I don't have any desires to live a complete Paleo lifestyle, I think it's nice to incorporate those types of meals every now and again. This casserole was SO yummy, even if it was missing some of my favorite breakfast casserole ingredients (namely, cheese.)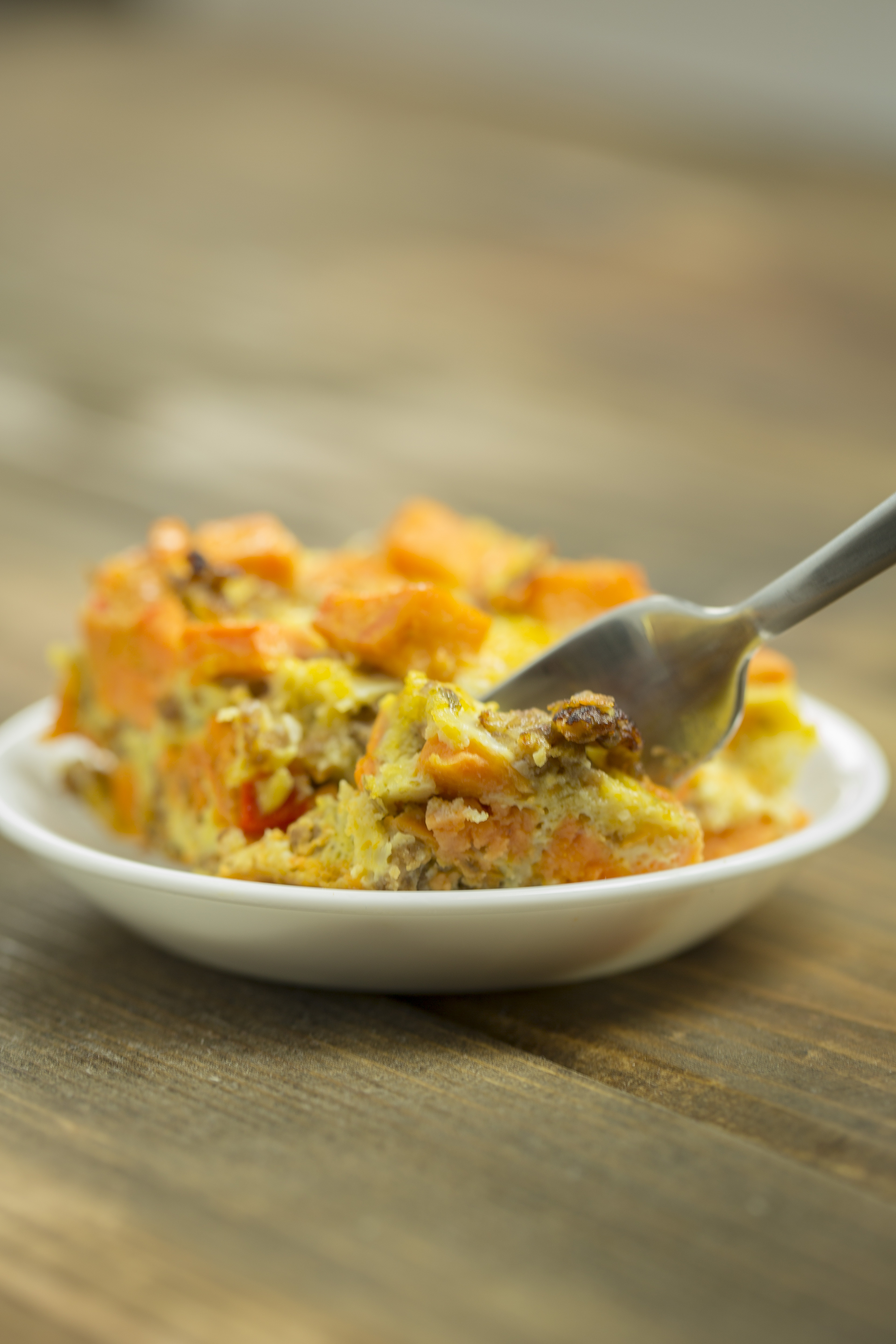 I never used to eat sweet potatoes until I met Forrest, but they've become one of my favorite foods to cook with. They are a lot more nutritious than regular potatoes, and really, I think they are a lot more flavorful. I had used sweet potatoes in these healthy breakfast burritos in the past, so I thought it would be fun to use them in this casserole!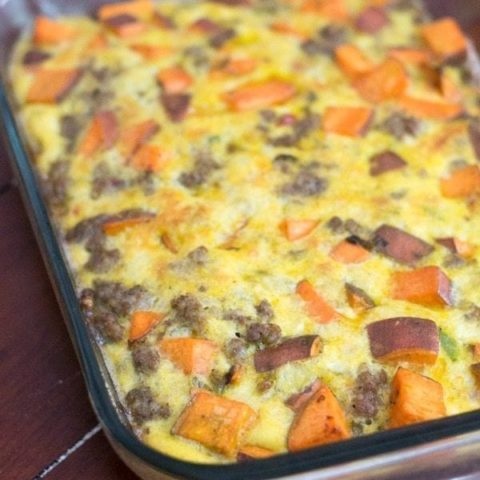 Paleo Breakfast Casserole
Yield: 0
Prep Time: 25 minutes
Cook Time: 45 minutes
Total Time: 1 hour 10 minutes
Ingredients
2 medium sweet potatoes
1 pound Italian sausage or breakfast sausage
1/2 green pepper, diced
1/2 red pepper, diced
8 eggs
1/2 cup almond milk
salt and pepper
1 teaspoon garlic powder
1 teaspoon onion powder
Instructions
Preheat oven to 350 degrees.
Cook and crumble sausage. Drain excess grease and set aside.
Cube sweet potatoes into bite sized pieces and cook in some cooking oil in a skillet until soft, about 15 minutes.
Combine together sausage, sweet potatoes, and peppers, and pour evenly into a 9x13 baking dish.
In a bowl, whisk together eggs, milk, salt and pepper (a few shakes of each), garlic powder, and onion powder. Pour evenly over sausage mixture.
Bake for 45 minutes, or until eggs are cooked.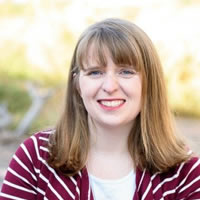 Katie is a Colorado-native, BYU graduated, and most importantly, wife to one and mother to three beautiful boys. She is passionate about sharing her experiences with others – especially about pregnancy, breastfeeding, cooking, and crafts. She is an International Board Certified Lactation Consultant. She loves spending time with her family and helping others find joy in family life.