Easy Sausage Breakfast Crescent Roll Sandwich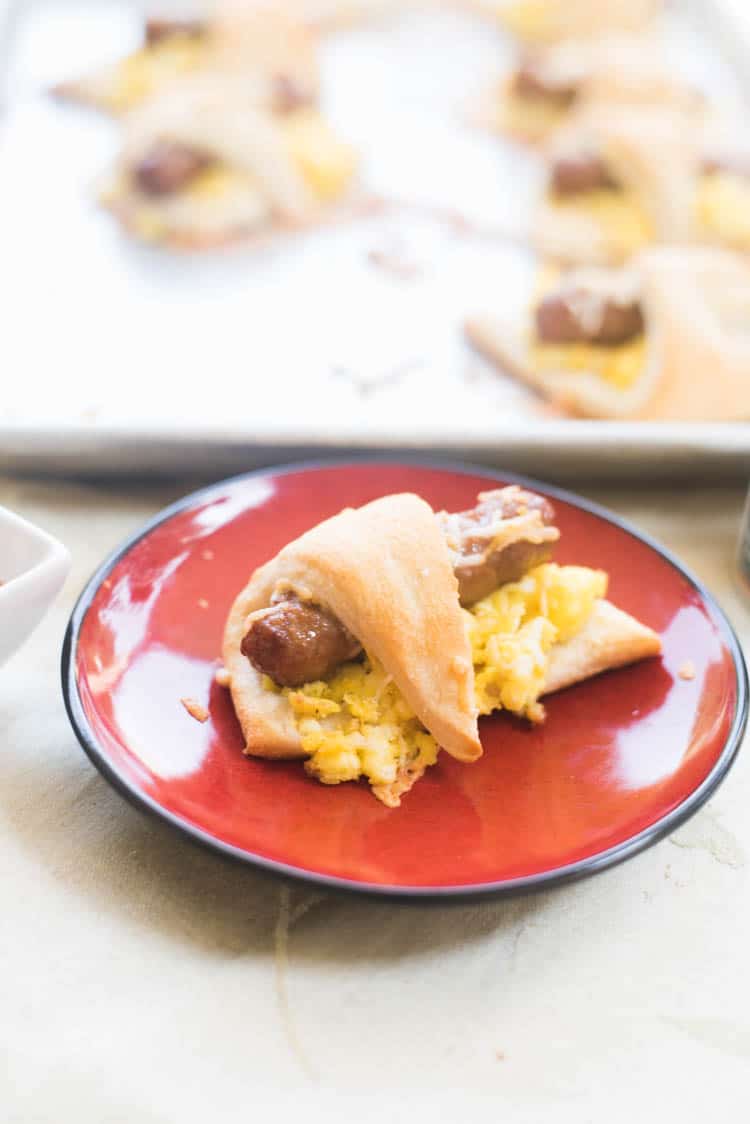 With Jack starting school this year, we've really had to revamp our morning schedule. I mean, his school doesn't start until nine (which is a major factor in why we sent him to the school we did), but still…I stay up late working most nights, so morning often is a bit slower moving. I've been doing my best to come up with ways to streamline the process and make life a little less complicated for everyone! Breakfast is one of those things that I know is super important – but it often gets pushed to the side in the morning hustle, and the boys just end up with a bowl of cereal #reallife. However, I have been trying to come up with easy things that they can eat in the morning instead – green smoothies are popular around here. But I also really like having a hot option every now and then as well. I love making
homemade breakfast burritos for the freezer, so I definitely recommend those. Recently though, I came up with a yummy sausage crescent roll sandwich that is SO good!
I had first tried something like this at a baby shower last year, and I've been wanting to recreate them ever since. So when Johnsonville asked me to partner with them in helping back-to-school a little easier for people…I knew it was the perfect time!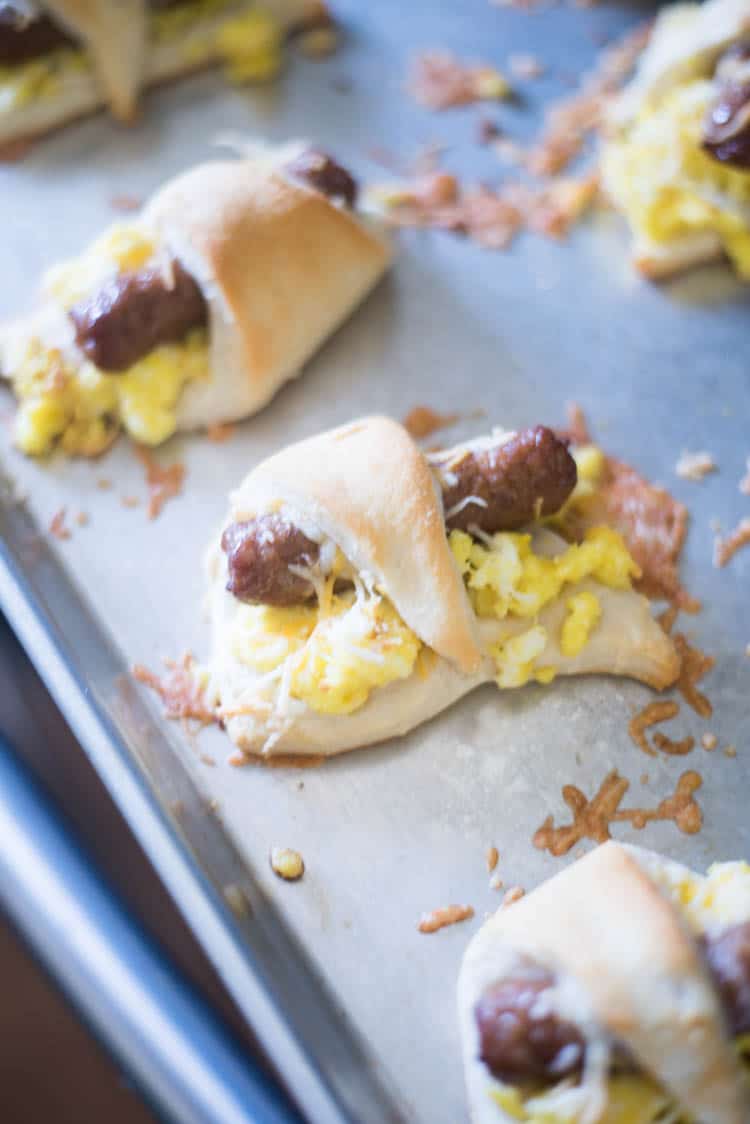 This recipe is so simple – they can be made quickly and eaten on the go, or you can even freeze them for later. With the holidays coming up, it's perfect for holiday brunches, teacher appreciation meals, and for quick breakfasts. They are great to eat on their own, topped with salsa, or even with a little bit of maple syrup drizzled on top. There are so many ways to enjoy this tasty breakfast sandwiches!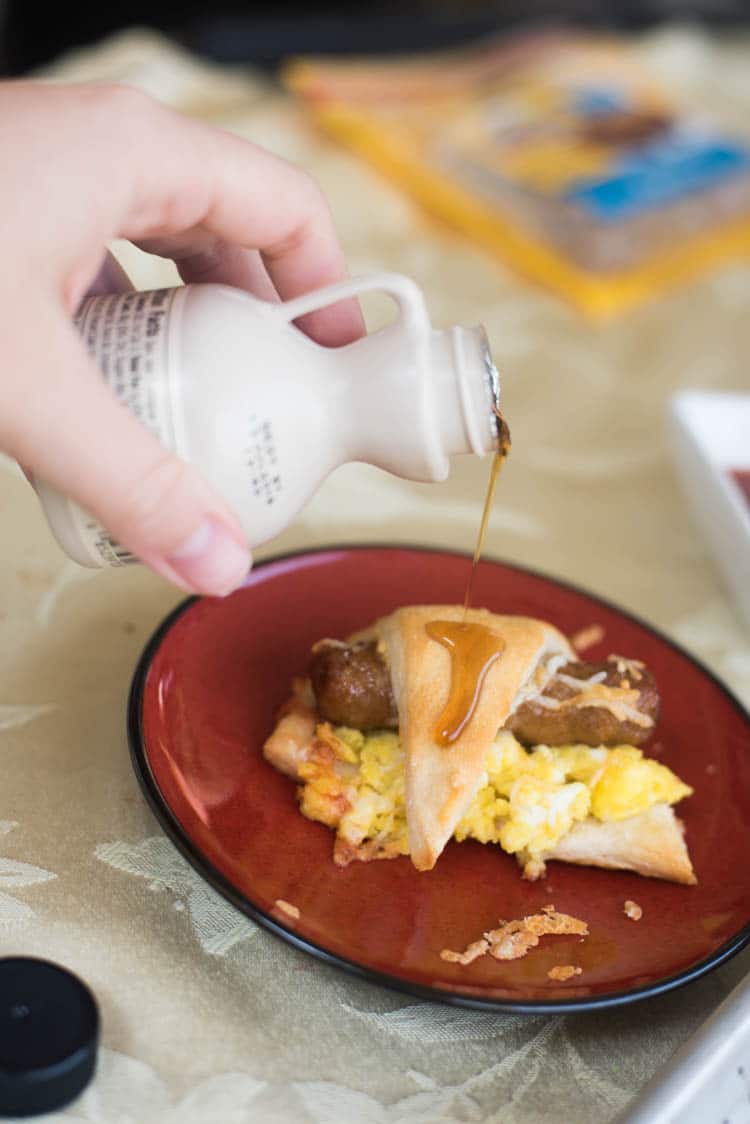 You all know how I love easy and quick meal solutions, so I'm excited to add this to our collection. I'm also really excited about the
Johnsonville Sausage Support Center
, which is a fun thing that Johnsonville set up last year and brought back this year! It's great for those times when you just need some extra inspiration for meal time. All you do is Dial 844-9-SAUSAGE or TEXT 97406 (to the Bob Bot) and you'll be greeted by a Johnsonville employee who will share recipe ideas, time saving tips and even step-by-step instructions. I just was texting with the Bob Bot yesterday, and he gave me all sorts of fun and yummy recipe ideas. It's such a fun thing that makes meal planning and back to school that much easier.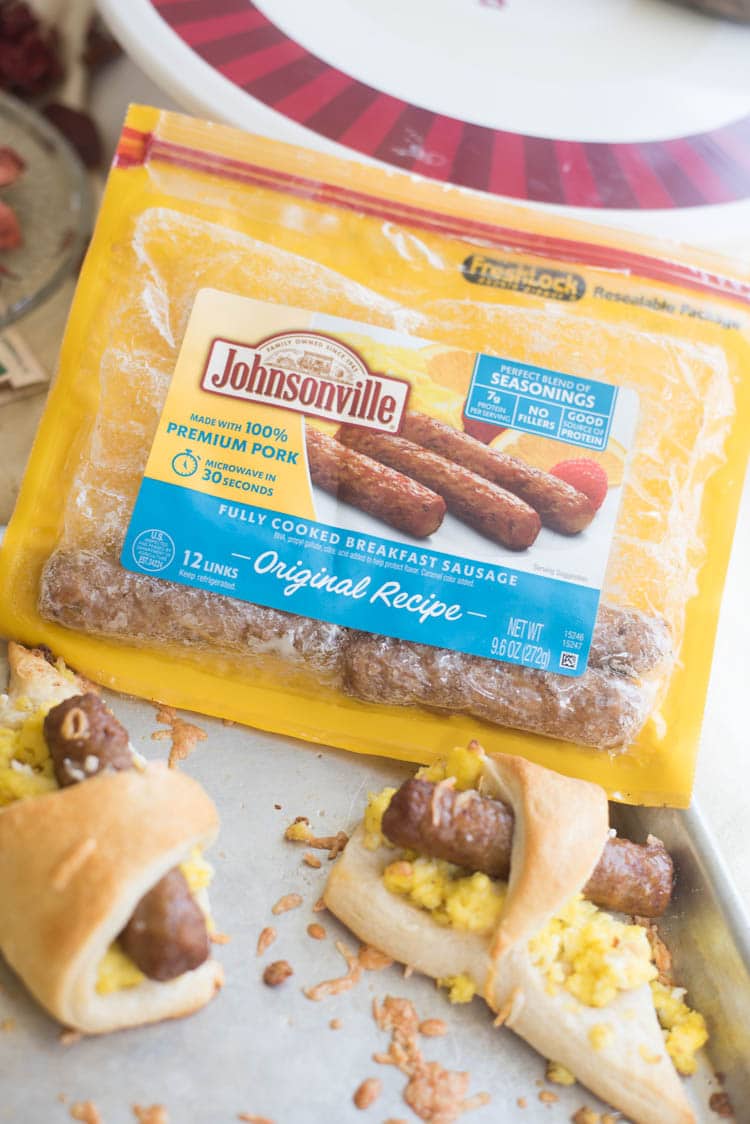 I hope that you will enjoy this recipe as much as we do! Here are a few other breakfast ideas you may like to try: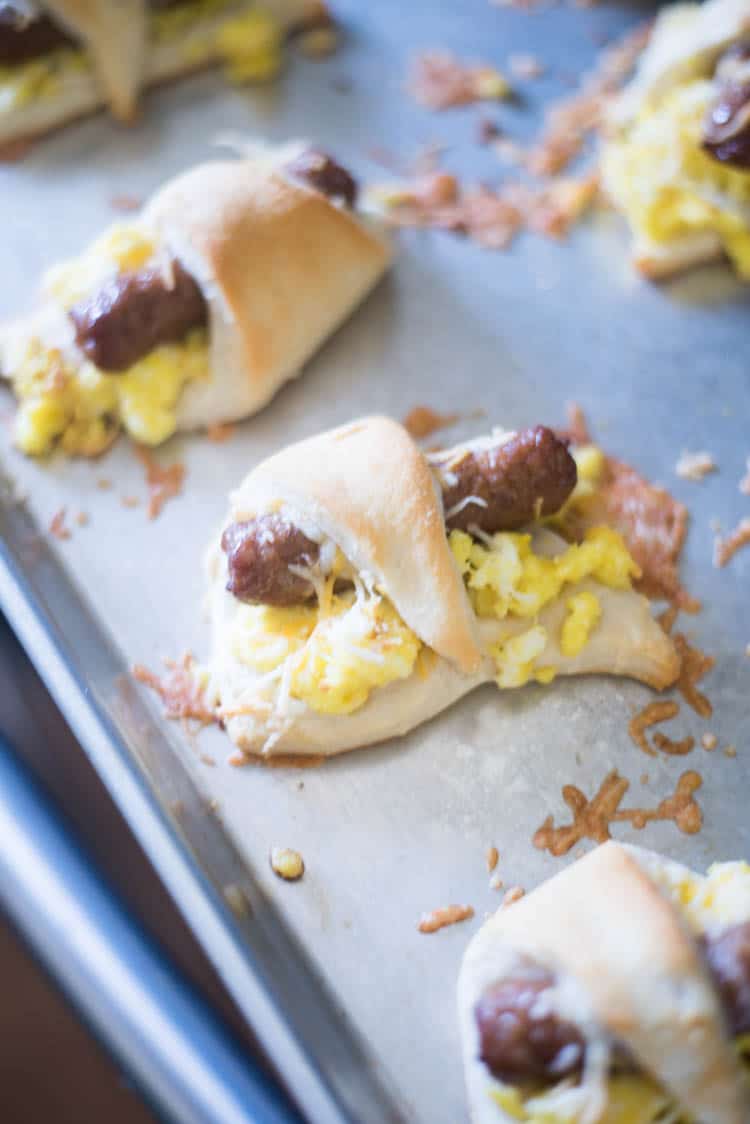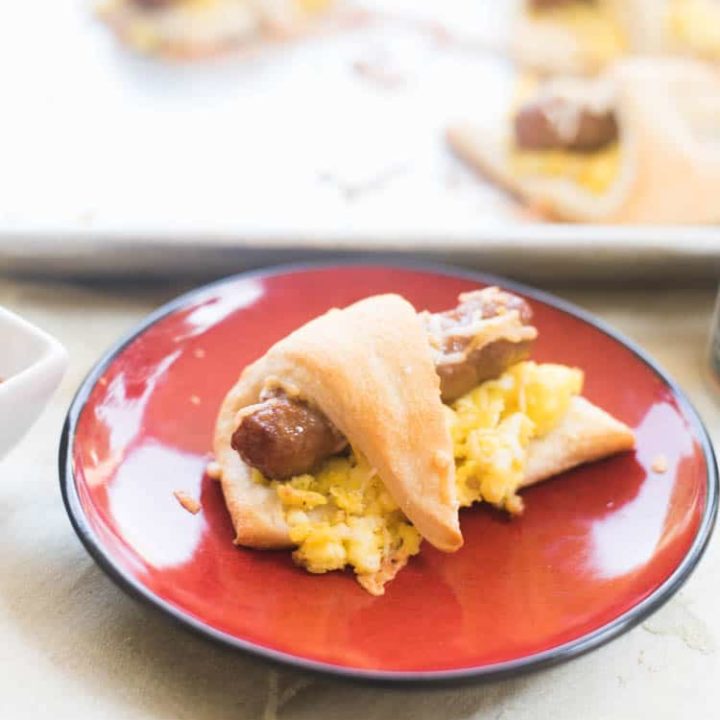 Egg and Sausage Crescent Roll Sandwich
Ingredients
1 package crescent rolls
6 large eggs
1 cup Mexican Blend Cheese, shredded, divided
2 tablespoons heavy cream
Salt
Pepper
1 package Johnsonville Precooked Breakfast Sausages, 8
Cooking Spray
Instructions
Preheat oven to the temperature indicated on crescent rolls.
Spray cooking sheet with cooking spray and place each crescent roll on sheet, unrolled.
Place eggs, cream, about 1/4 cup shredded cheese, salt, and pepper into a cold frying pan. Heat to medium heat and scramble eggs until cooked.
After eggs are cooked, place one sausage link at the wide end of the crescent roll.
Top sausage with egg and a little cheese
Fold crescent roll over
Bake according to instructions on container, or until golden brown
Serve with salsa or maple syrup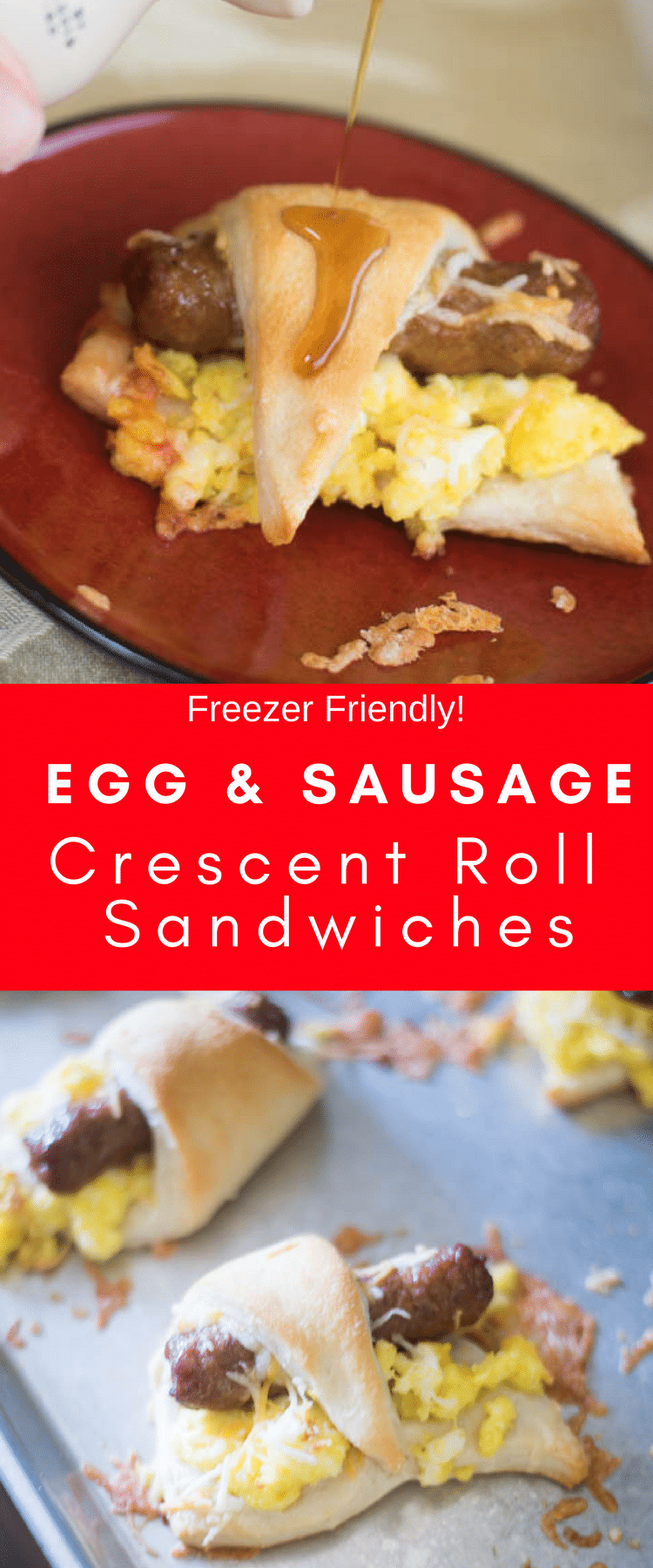 This is a sponsored conversation written by me on behalf of Johnsonville. The opinions and text are all mine.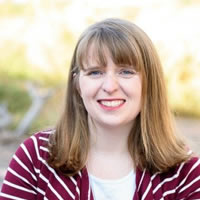 Katie is a Colorado-native, BYU graduated, and most importantly, wife to one and mother to three beautiful boys. She is passionate about sharing her experiences with others – especially about pregnancy, breastfeeding, cooking, and crafts. She is an International Board Certified Lactation Consultant. She loves spending time with her family and helping others find joy in family life.