Summertime doesn't mean you should stop learning or succumb to the summer slide! Summer learning loss is a real issue, but it only takes about two hours a week to prevent the summer slide. Here are 13 fun resources that won't even feel like learning!

Summer Learning Loss
Are you worried about your child becoming a victim of the summer slide?
Well, summer is officially here – and this is the first year where I've had a kid in school, so I'm extra excited.
While some people dread summer and having their kids around 24/7, I have been counting the days for school to get out…because I really just love having Jack around. I'm trying not to think about him being in school full-time this fall!
What is the Summer Slide?
This is also the first year I've really thought about the "summer slide" as some people refer to it. The summer slide is basically the idea that some kids aren't being academically challenged during the summer and tend to regress a little bit in the academic strides they made during the school year.
Here are a few statistics that you might find interesting (or alarming):
Summer Slide Statistics
One month of overall learning lost over the summer
Six weeks are spent during the beginning of the school year to make up for summer learning loss
differences in children's summer learning experiences during elementary school years can impact future graduation and college attendance
Summer learning loss can be seen as early as the first grade
Two months of reading skills can be lost over the summer
It is more likely to affect children that come from low-income families or areas
Students who have been shown to suffer from the summer slide are, on average, two years behind
But the good news is – it IS preventable. Just 2-3 hours a week of educational enrichment can make all the difference – and this can be as simple as reading.
While I strongly believe children should play outside lots during the summer, I do think it's important to encourage them to keep learning. Some of the best learning can happen outside the classroom walls.
In this day and age, though, it can be tempting for children to just spend their whole summers behind screen playing games and not doing anything that encourages learning.
But I encourage you not to let this happen.
Beyond just learning from their environment around them, there are a lot of great resources out there to help prevent the summer slide and develop even more skills over the summer that will benefit them in the upcoming school year – as well as in life in general.
Some of the resources below do involve screens – so I do recommend limiting that still. However, these mentioned encourage "smart screen time".
Summer Learning Activities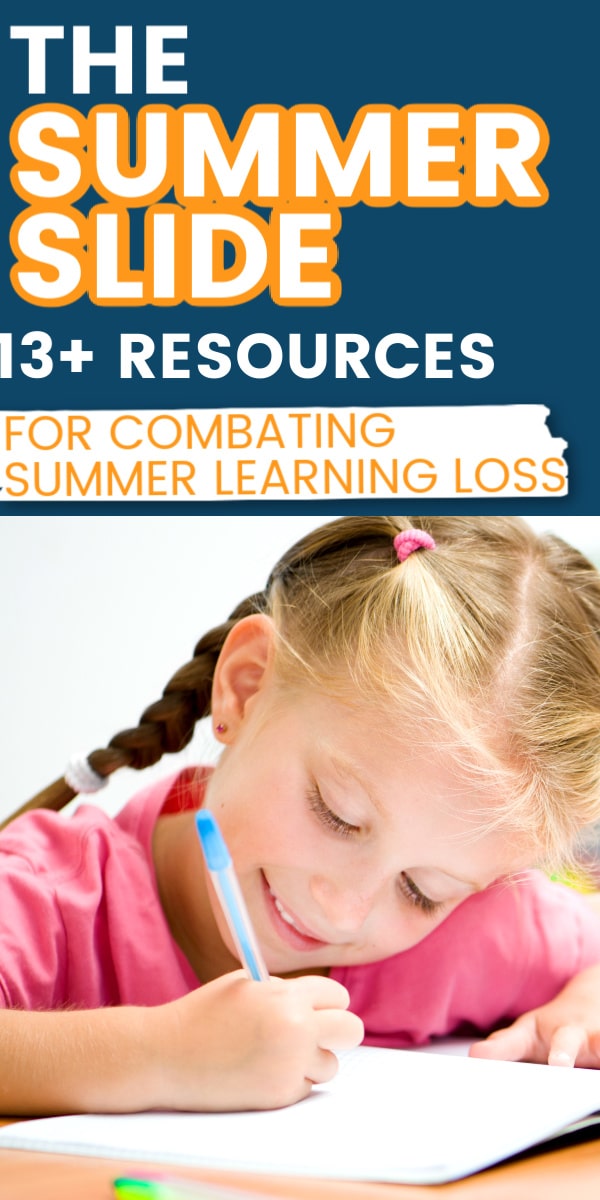 Summer Reading Programs
Sign up for a summer reading program!
Most libraries across the country offer one, so I would check with your local library.
Our library also offers a lot of really fun summer programs that encourage learning and socializing with other children, which are really fun.
There are also reading programs from different book stores, so I would just search online for ones near you. Anything that encourages more learning is great for the summer!
Audiobooks can also be a great way for your child to expand their horizons a little bit. Put a book on while they play, in the car, whatever. We love listened to books as a family on road trips – I personally love using Scribd, and it comes with a children's subscription.
Of all the subscription boxes out there for kids, Kiwi Crate is the one that I hear about most often. I was so excited to finally be able to try them out recently. My boys were SO excited to get theirs in the mail.
Kiwi Crate has a variety of subscription boxes for babies all the way up to big kids, and they are all centered on learning – specifically STEM. They are affordable as well, and I was very impressed with everything that was included.
You can try out any box for FREE (just pay to ship) through our exclusive partner link. I absolutely LOVE the ones we received, and I think any child would enjoy using these this summer.
I am a big fan of teaching children to cook and having them enjoy being in the kitchen. Not only does it help them be more adventurous in the kitchen, but it's truly a life skill…and it can help develop other skills (fine motor, math, reading and following instructions, and more).
I stumbled upon this online cooking course for children a few months ago, and I absolutely love what it has to offer.
The videos and instructions are so easy to follow, and it can be easily adapted for a variety of different ages. Jack really enjoyed the lessons that we have done together.
This is such an amazing online learning center for LIVE STEM classes for elementary aged kids.
It was primarily just based in Phoenix, Arizona, but they moved their courses online this year, and I've been so impressed. My son is going to be enrolled for some of the classes this summer, and I can hardly wait for him to take these classes.
Browse all their classes here.
This is an excellent resource for helping children to learn their letters and sounds and begin to learn to read.
We've used it with Jack since he was about three. I am planning to pull this out for Jack soon because I think it will help him continue to develop all the reading skills he learned earlier in the year.
It's pretty affordable, and it can be used for multiple children as it has options for pre-k through early elementary. You can even get your first month free!
There are SO many benefits that come with learning a second language, and the younger you are when you are introduced to a second language, the quicker you can pick it up.
I've always thought Rosetta Stone was a great option and a leader in the language-learning sphere. I was really excited to hear about their online subscription (which you can access via a mobile device or computer), which is a bit more affordable than paying for a subscription outright (and it's more flexible since you can use it on your phone or tablet).
We also really like DuoLingo, which has free options that are really quite advanced.
I learned about the Amazon STEM club at a recent conference I went to, and I was so impressed!
For a monthly fee of $19.99, your child will receive a box with high quality, curated STEM products that are geared toward their age.
They have boxes for the age ranges of 3-4, 5-7, and 8-13. The reviews for them are outstanding, and the products that you receive are valued far above that of the cost of the box.
STEM learning is so beneficial, and this is a fun box for your child to look forward to each month full of engaging learning.
Learn Piano
There are so many benefits to being involved in music, and during the summer, it can be a great time to try and pick up a new instrument. I think the piano is one of the most traditional instruments to learn, and I wish I knew how to play it better!
While you could definitely take in person piano lessons, if you are looking for something more flexible, there are a lot of great online options nowadays.
I'm a BIG fan of Piano Marvel! It does cost $14.95 a month, but with the code CLARKS, you can get it for $12.95. We use this in our home, and we all love it. You can check out our Piano Marvel review here.
I haven't personally used this, but I know a lot of people rave about it for helping children with reading. You can get a free trial through our referral link.
I use this with Oliver, and it really works! It's great for new or hesitant readers. We've seen him improve so much! You can get 10% off when you go through this link.
This is a great way to keep up some skills or encourage some learning. We have a basketball and soccer ball, and they have really helped Jack to improve.
Lots of great learning resources and activities for children.
This is a monthly subscription box that focuses on three main areas of learning – mindfulness, cognitive growth, and creativity.
Starting at $18.95 a month, each box comes with hands-on crafts and worksheets that you combine with online lessons.
They are designed to be done together as a family.
I think it's a really unique subscription box that encourages imaginative play, which I think is some of the type of learning!
You can sign up here and get 15% off with the code CLARKSCONDENSED15.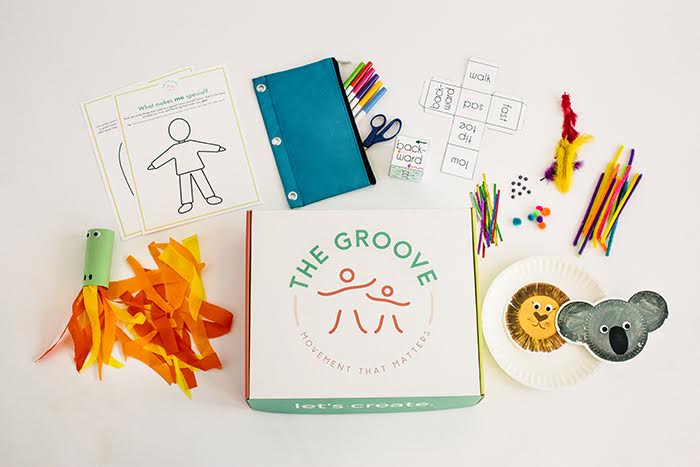 This is one of our favorite books that we used to help Jack learn how to read.
I'll admit we didn't get all the way through it, but I feel like it really helped him to develop essential phonics and reading skills.
I know a lot of other people who have raved about this book, so if reading is something you are focusing on this summer, this is a great one to get. Each lesson just takes about 15 minutes.
CodeSpark
If your child is interested in coding, this system is a great introduction to that. Jack used it for a short time, and he learned a lot…and he really enjoyed it.
You can click here to try it out.
Store Classes – JoAnn's, Michael's, Home Depot, etc.
A lot of stores offer hands-on classes during the summer.
Many of them are doing crafts, but these can help to develop important skills….and they are just fun!
Sometimes they are paid and sometimes they are free, but if they do cost money, it's usually just a few dollars.
Michael's has one of the best programs, so if you have that store near you, I would sign up asap!
You can find out information on some of these below:
Michael's Kid Classes (they have Camp Creativity during the summer, which is awesome).
Joann's Sewing and Craft Classes
Other Summer Activities: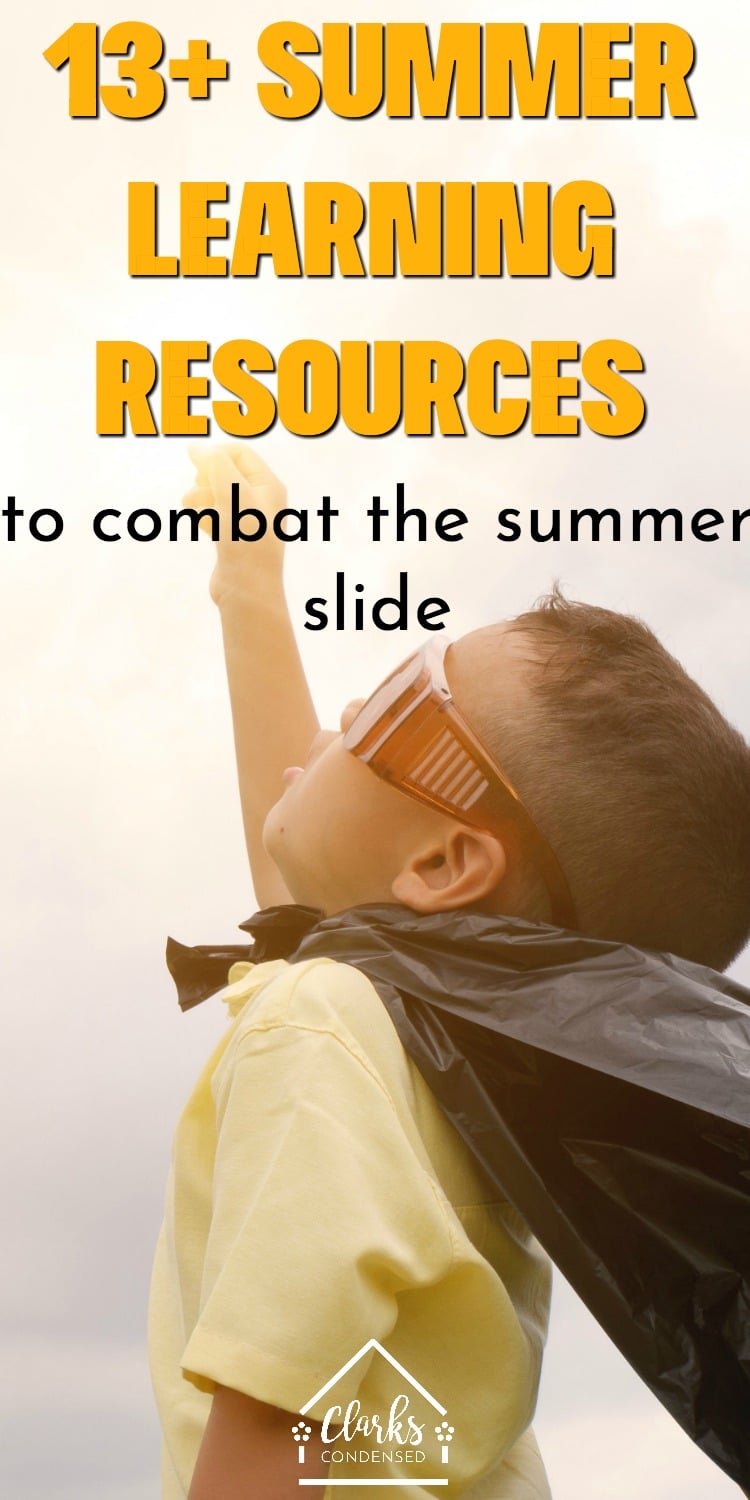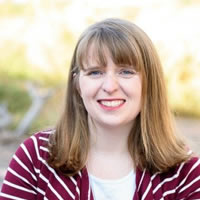 Katie is a Colorado-native, BYU graduated, and most importantly, wife to one and mother to three beautiful boys. She is passionate about sharing her experiences with others – especially about pregnancy, breastfeeding, cooking, and crafts. She is an International Board Certified Lactation Consultant. She loves spending time with her family and helping others find joy in family life.