Want to thank your child's teacher for all they did this school year? Here is a collection of great end of year teacher gift ideas that your child's teacher will love.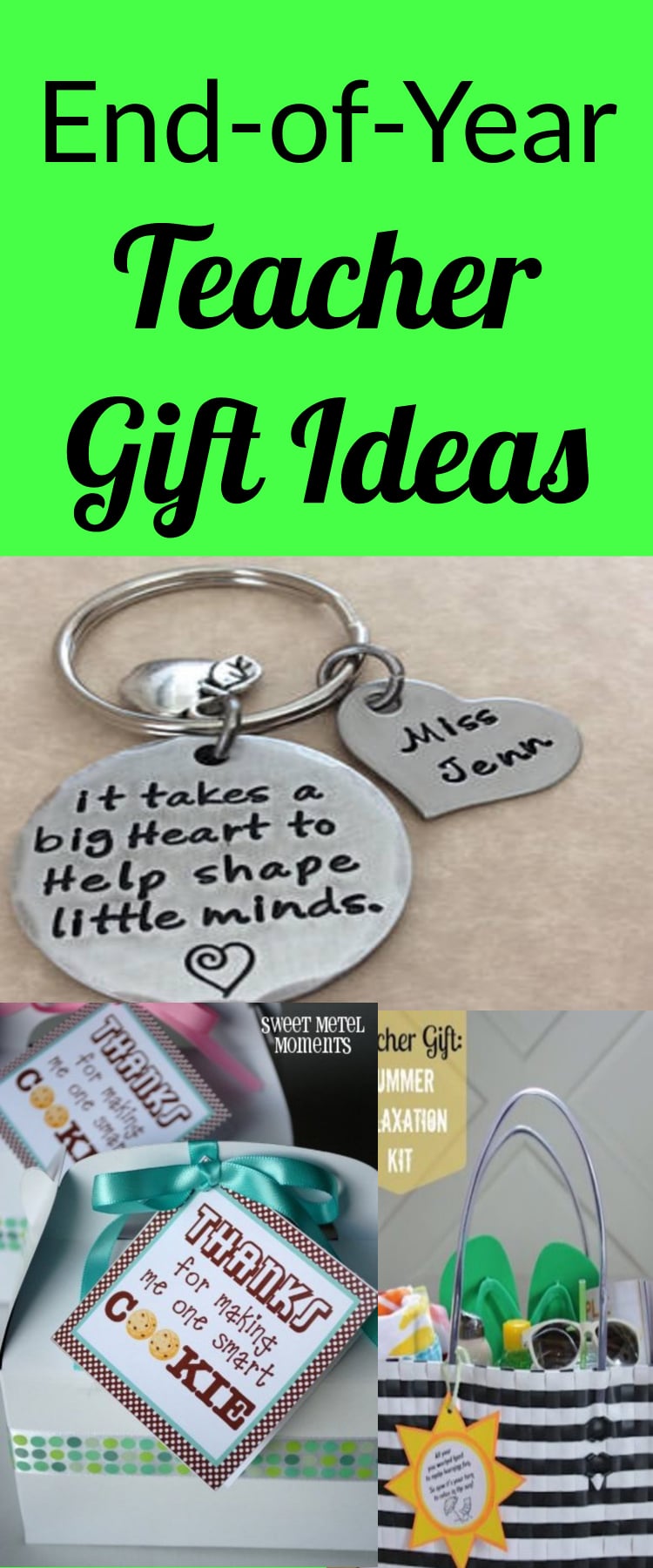 Gifts for Teacher End of Year
It's getting to be that time of year when parents start thinking about end of the school year teacher gifts.
I personally love doing a little something for my kid's teachers at the end of the school year. Teachers are often under appreciated and over worked- and I want them to know that they matter to our family! I live by the motto that it never hurts to be a little more kind and thoughtful.
With teacher gifts you can do something big or small- but I assure you- it's the thought that counts. Don't we all love knowing that someone took a little time out of their day to think about us?
So no matter how elaborate or how simple you want to go – we have a great list of teacher gift ideas that they are sure to love!
I've already written a couple of posts on teacher gift ideas, which you can click on the links below to see. These gifts in this round-up are specific to end of year though, so hopefully you'll find some creative ideas:
End of Year Teacher Gifts
Some general tips:
Personal is great! Teachers appreciate heartfelt letters and drawings from students and parents mean a lot.
Gift cards are always a great idea. There are some fun ways to dress this gift up to make it feel more personal (such as with DIY gift card envelopes).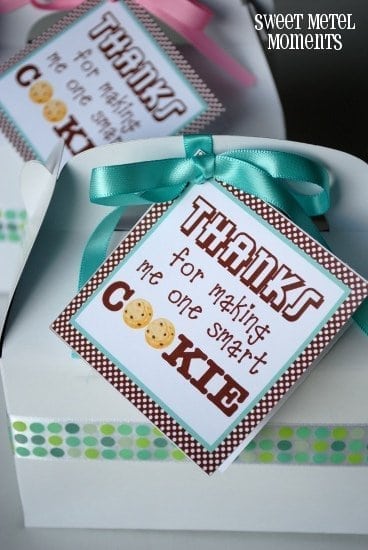 Yes, teachers probably get a lot of baked goods as gifts- but make yours stand out with this cute printable. You can even go to the bakery and get specialty cookies to fancy them up.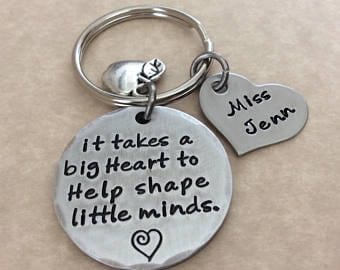 You can find so many different options for custom gifts over on Etsy. From key chains to mugs to necklaces- there is something for everyone. Here are a few of my favorites: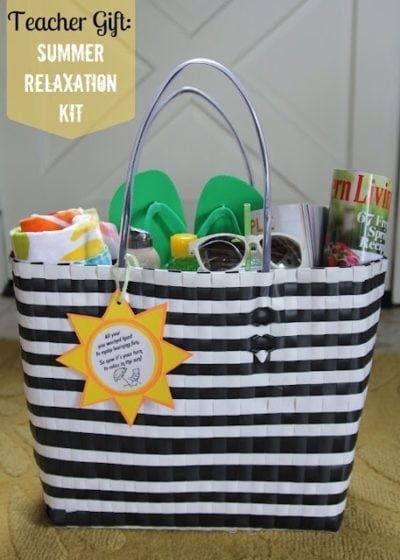 This is the perfect gift to help your teacher kick of their summer! Fill a bag with sunscreen, candy, flip flops, sunglasses, magazines and lemonade mixes (or whatever else you can think of!) and print off this adorable tag!
End of Year Teacher Gift Ideas
Be sure to check out the rest of these great ideas that we've compiled for you!
You are invited to the Inlinkz link party!
Cindy Maudsley lives in Utah with her husband and five children. Aside from writing, her passions include her family, faith, and spreading infertility awareness. She also loves a good book or podcast, true crime documentaries , Netflix binge, diet Coke and Target run