Make your own Easter Grass for baskets with this super easy and fun tutorial. This might just become a new family tradition!
Every year since our first daughter was born we have had the tradition of growing "Easter grass" every Easter.
My mother-in-law started this tradition and it is one that we love and look forward to every year! My two daughters are now old enough to help put their baskets together and it makes it even more fun.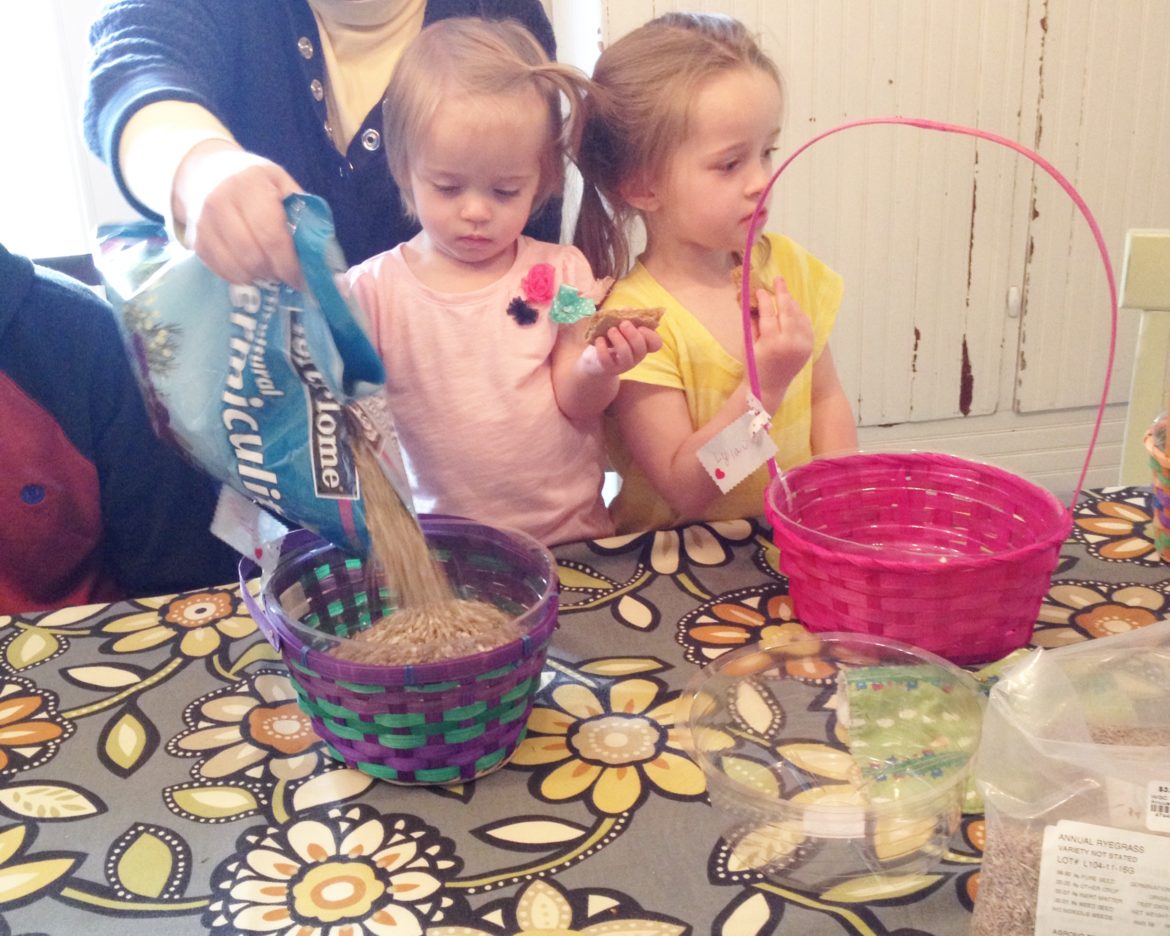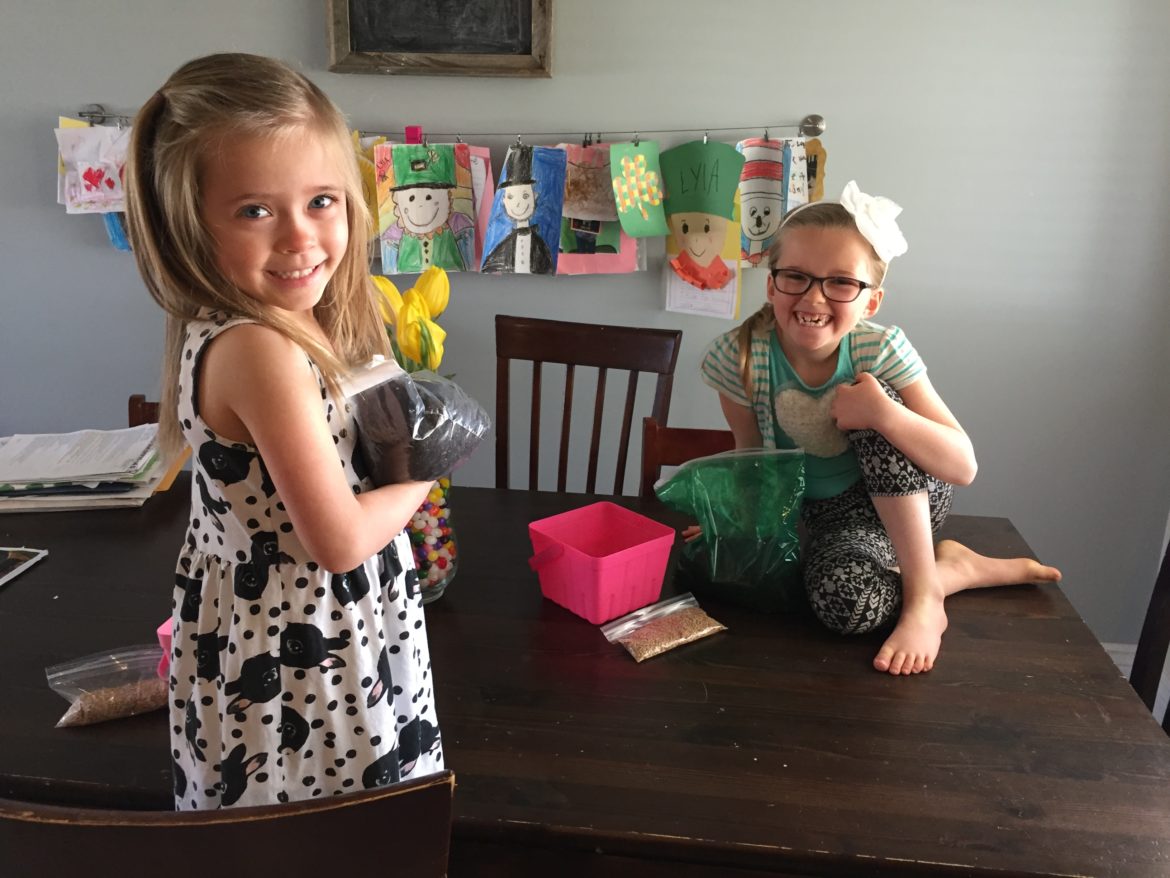 I have had several friends ask how to make them and they now carry on this tradition with their own families.
It really is so easy and pretty foolproof. It takes less than five minutes to put together and then all you have to do is watch it grow- you don't even have to remember to water it every day. That's my kind of plant if you ask me.
Easter Basket Grass
FAQ
Is this edible Easter grass? Wheatgrass technically is edible, though it's usually consumed in a juice form.
How long does it take to grow? About two weeks!
Where can I find wheatgrass? Most local gardening stores should have them. We bought some on Amazon!
To make one basket you need:
1 plastic Easter basket
2 cup wheat grass seeds
Soil (enough to fill the basket almost to the top)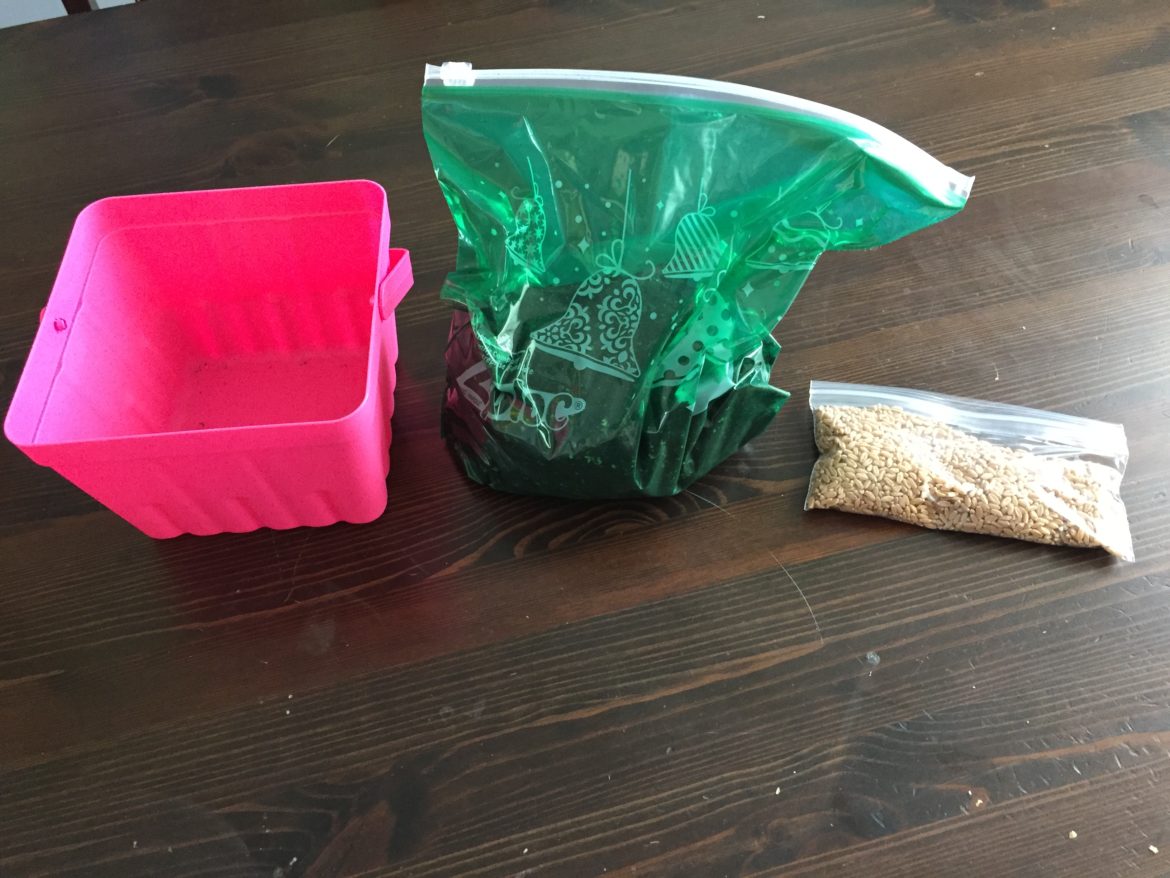 Fill the bucket with soil
You will want to fill the bucket almost to the top.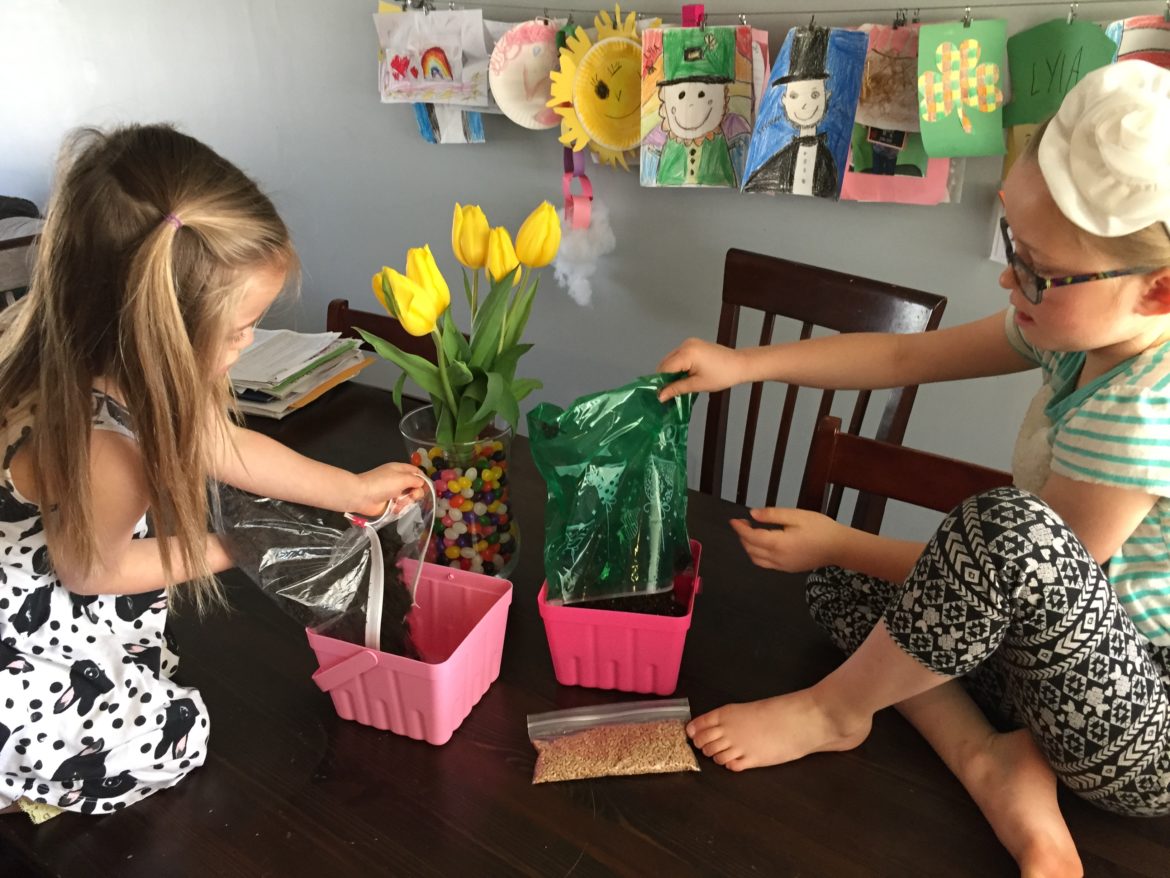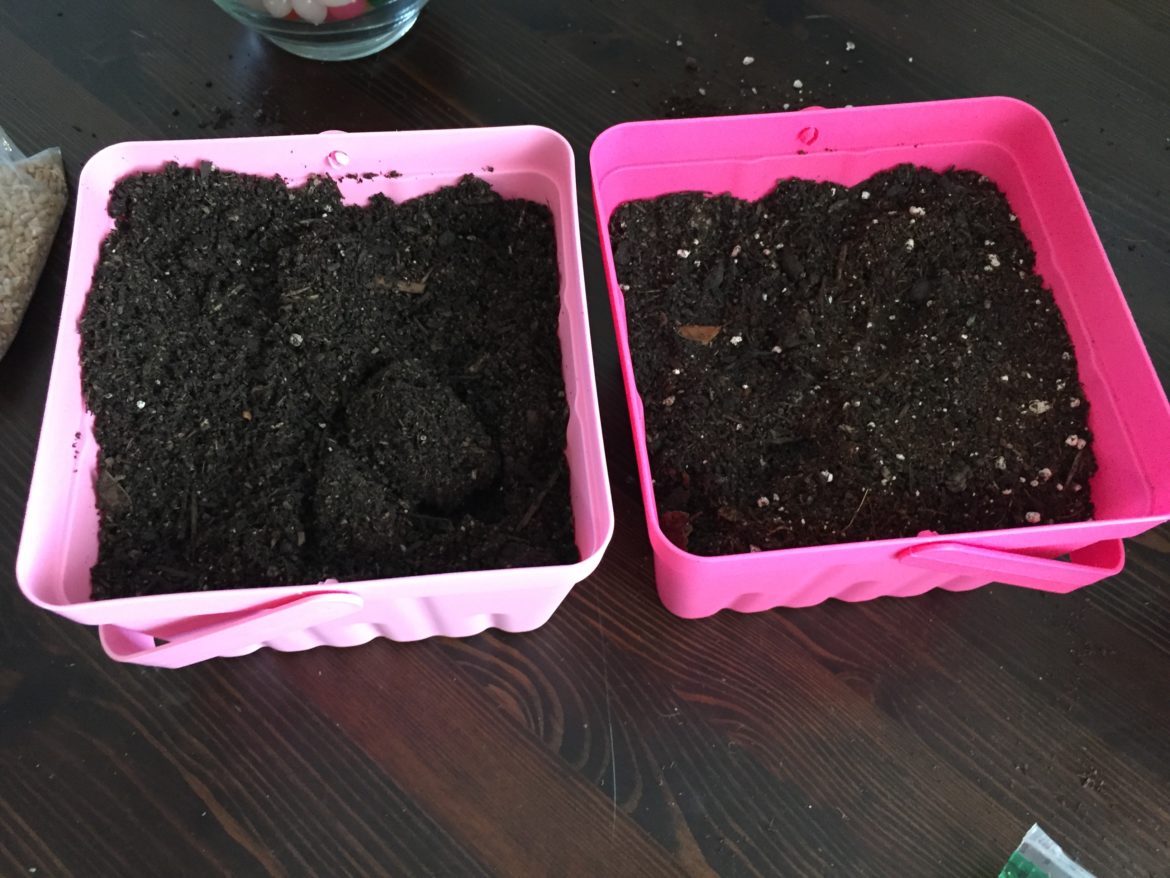 Sprinkle grass seeds on top of the soil
Cover the top of the soil with seeds. You do not need to put them under the soil, make sure they are evenly spread on top.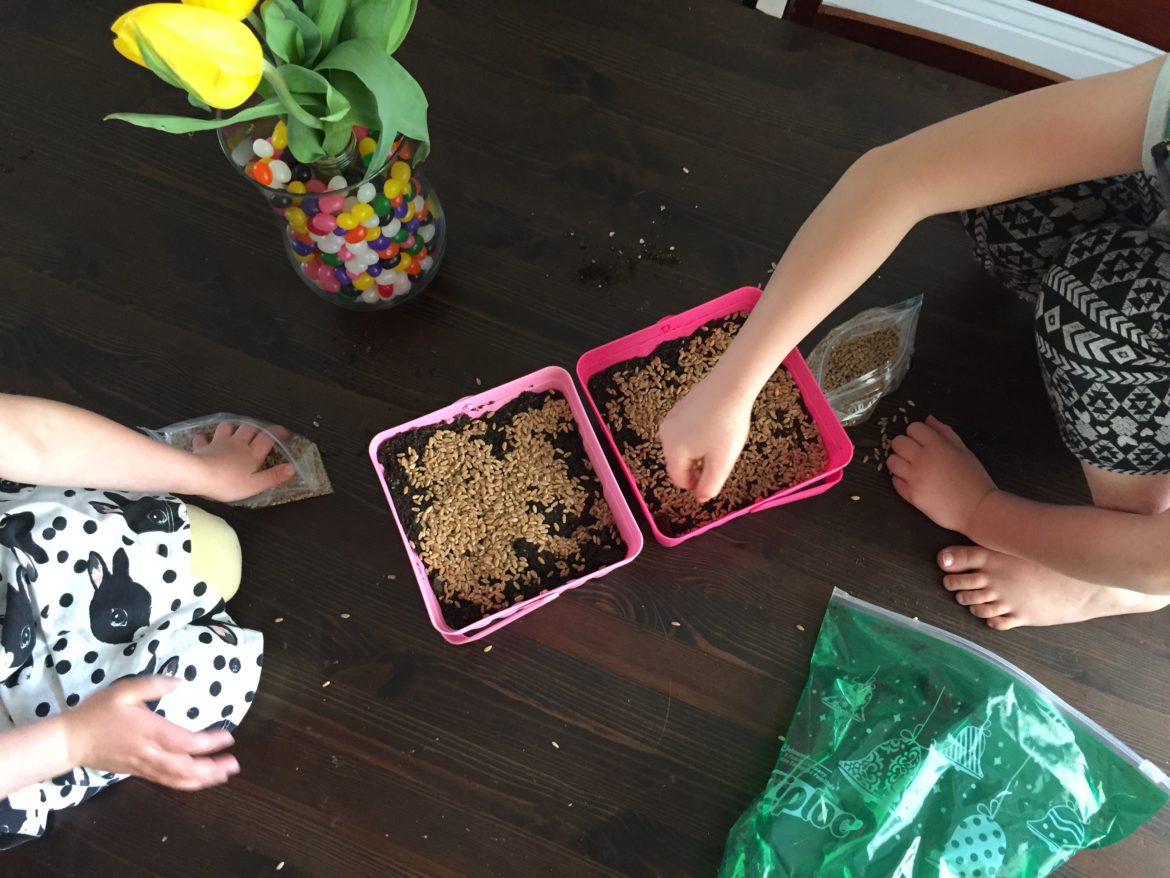 Fill bucket with water
Last, fill the bucket with water until you can see that the water has filled the bucket and the soil is completely immersed. You will not need to add any more water to your bucket. It will absorb the water and the seeds will begin to grow!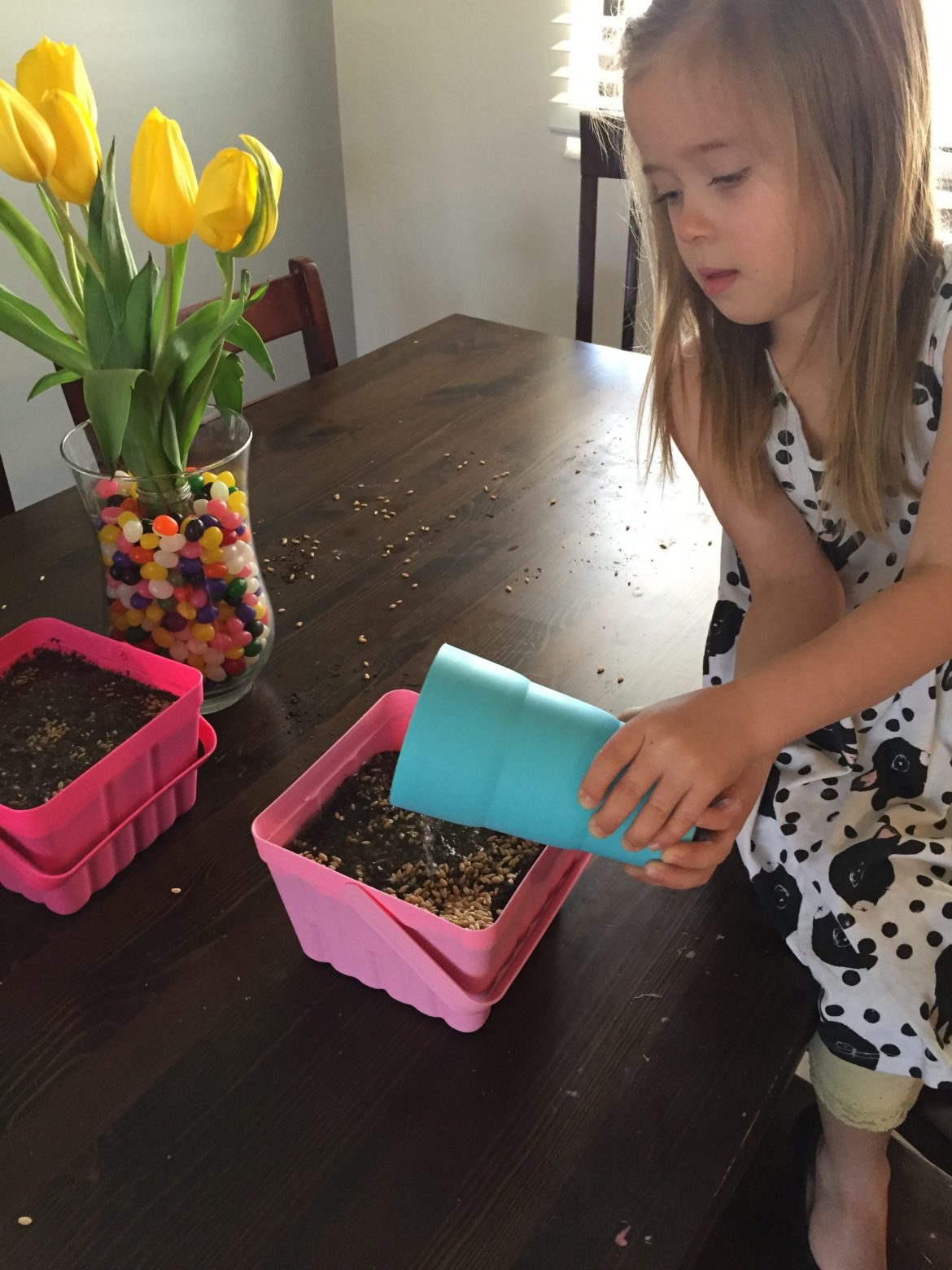 Place bucket in the sun
Put your bucket where the sun will reach it. Within a few days your grass will begin to sprout! It takes about two weeks to get a full bucket of grass.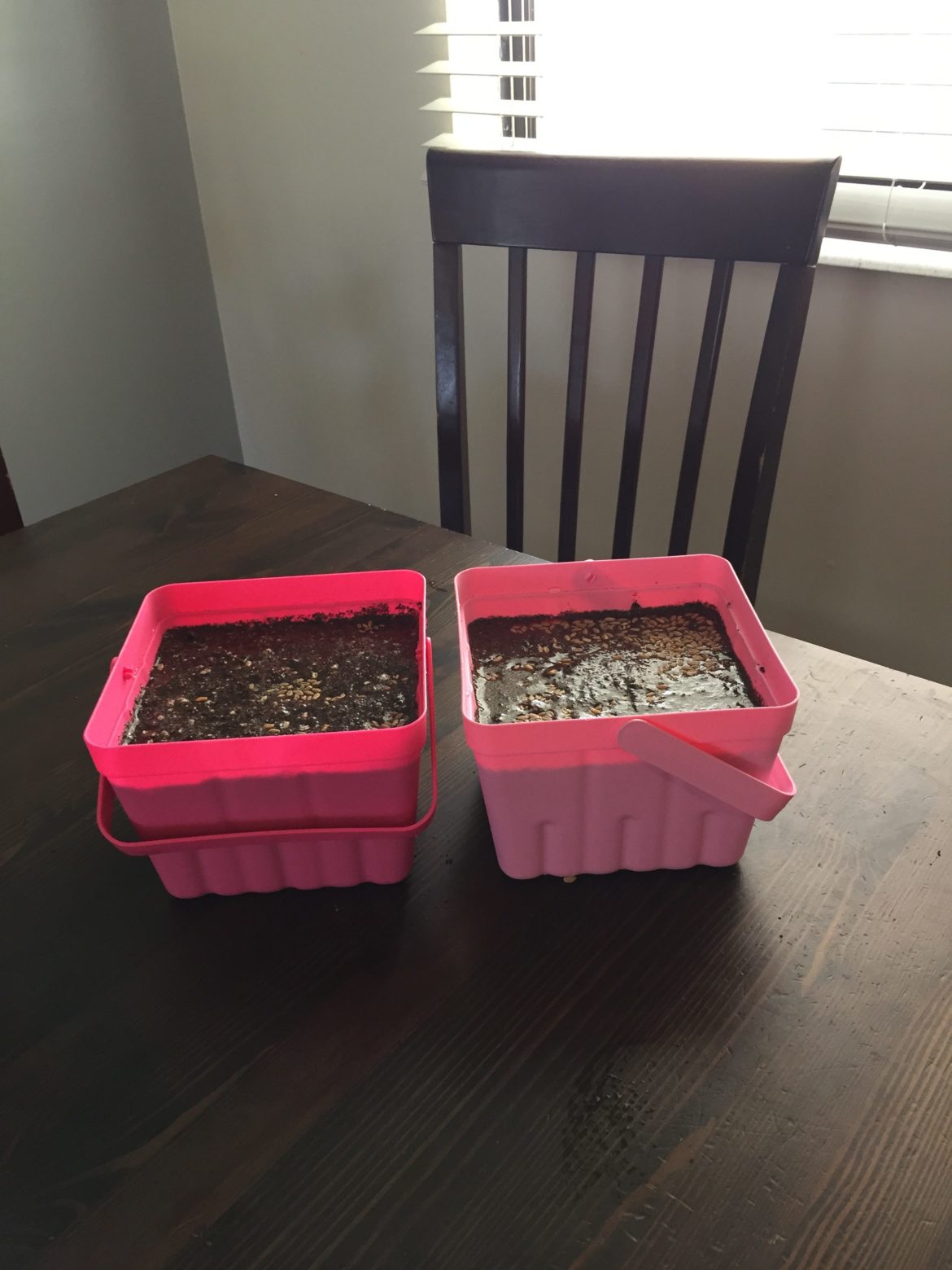 Watch it grow and enjoy!
These basket are great to fill with Easter eggs and Easter basket stuffers!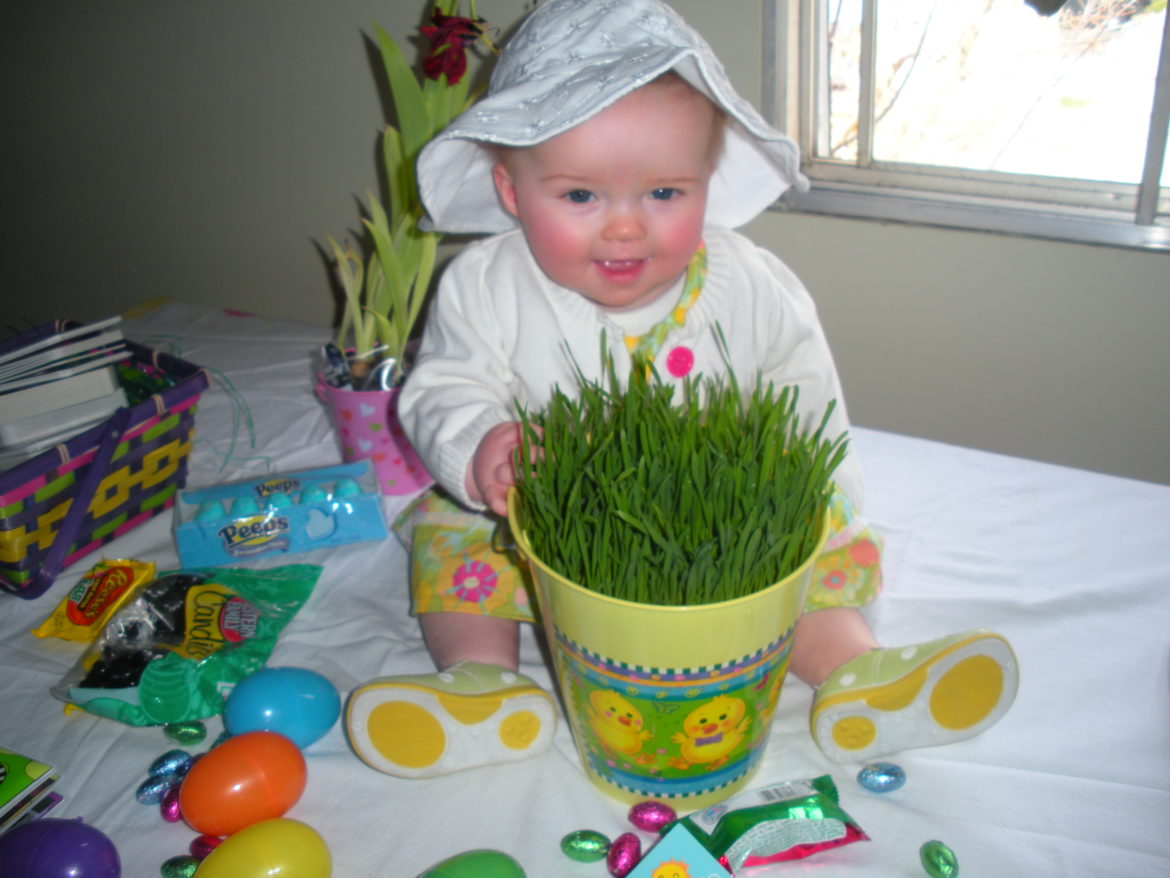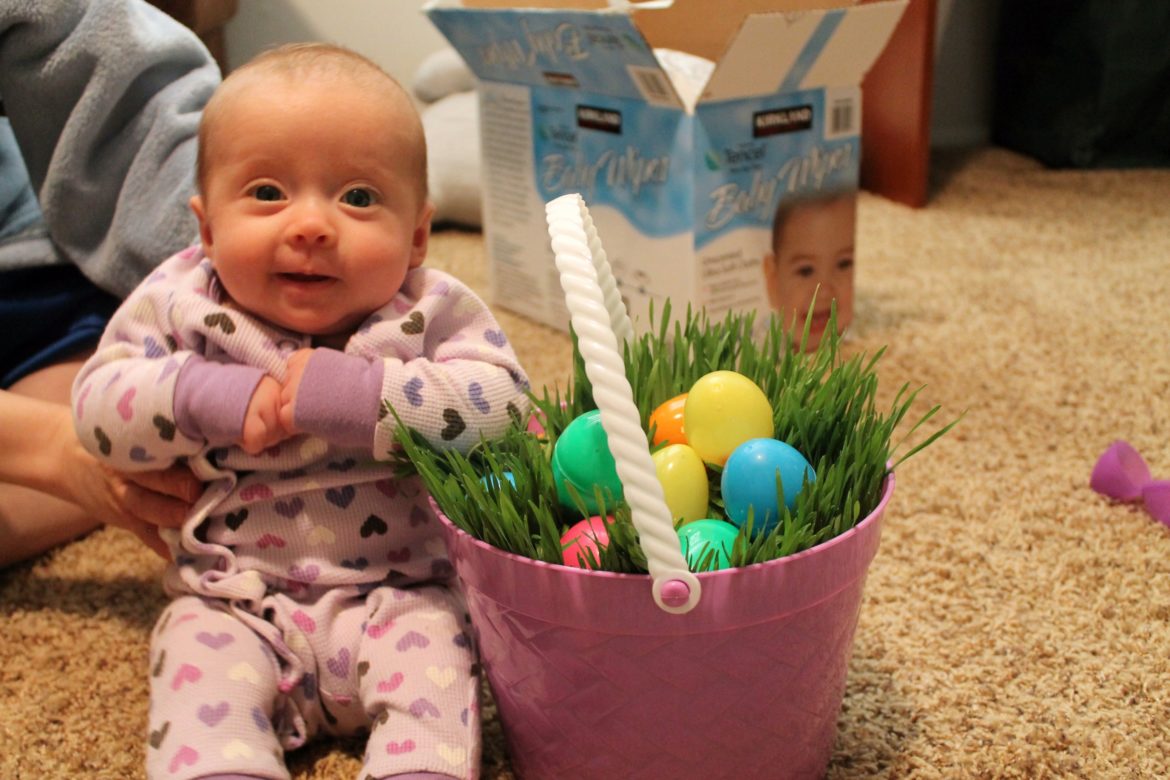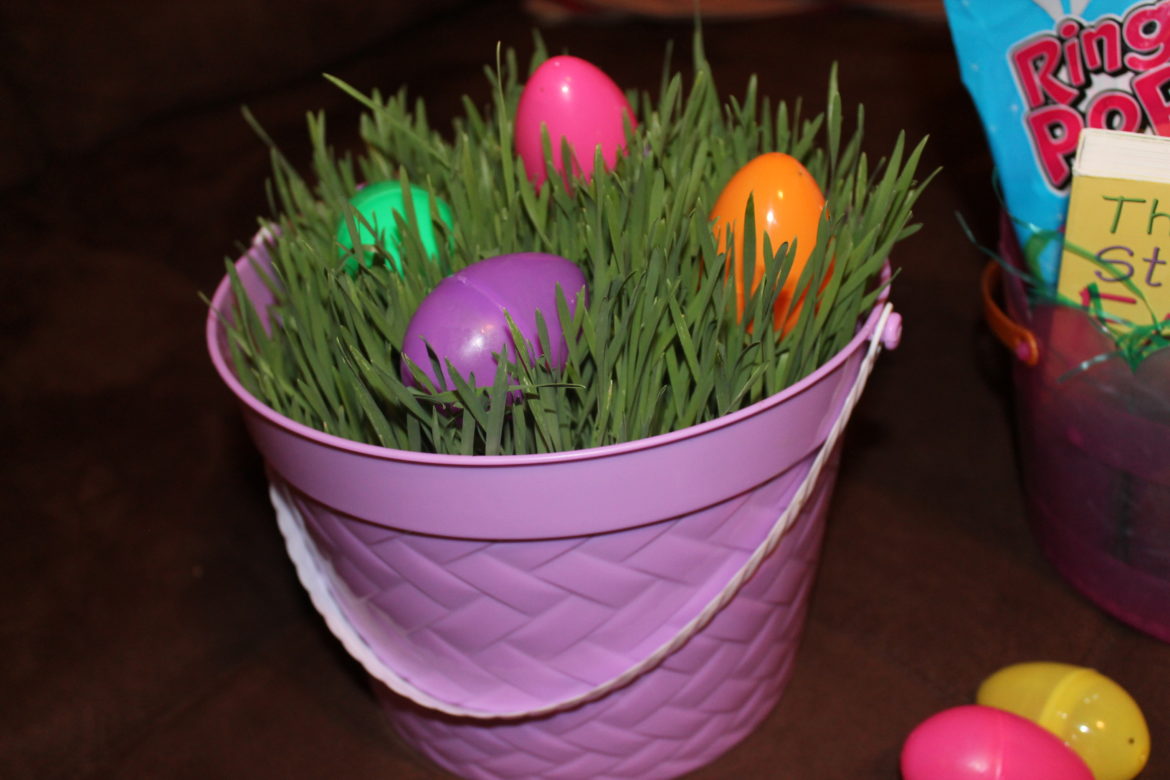 It is so fun to do this every year and I hope this is a tradition that others will enjoy as well.

Cindy Maudsley lives in Utah with her husband and five children. Aside from writing, her passions include her family, faith, and spreading infertility awareness. She also loves a good book or podcast, true crime documentaries , Netflix binge, diet Coke and Target run