It's the beginning of the new year and it is the perfect time to reflect on your family goals. Making goals as a family doesn't have to be hard!
The New Year is the perfect time to make some attainable goals for yourself and your family.
I've partnered with Green Giant, Optimum Nutrition, vitafusion and L'il Critters as part of an Influencer Activation and all opinions expressed in my post are my own.
There is something so rewarding about setting goals and seeing them through. Don't get me wrong- sometimes making goals can be overwhelming and can also bring more stress.
That's why it is so important to make goals you can realistically keep. And to also give yourself some grace and wiggle room.
No one is perfect and we all might stumble here and there. Having a good support system in place is also so important!
If you have the support of your family then you are more likely to succeed!
Making family and individual goals are one way to help everyone in the family improve mentally, and physically in the new year.
No matter what your family dynamic is there are some basic resolutions that everyone can try to keep.
Take your vitamins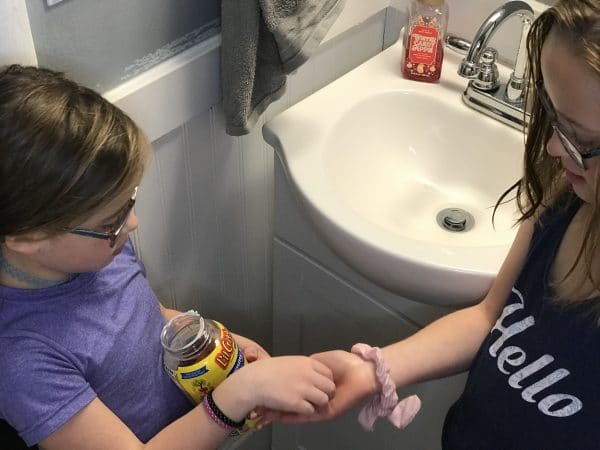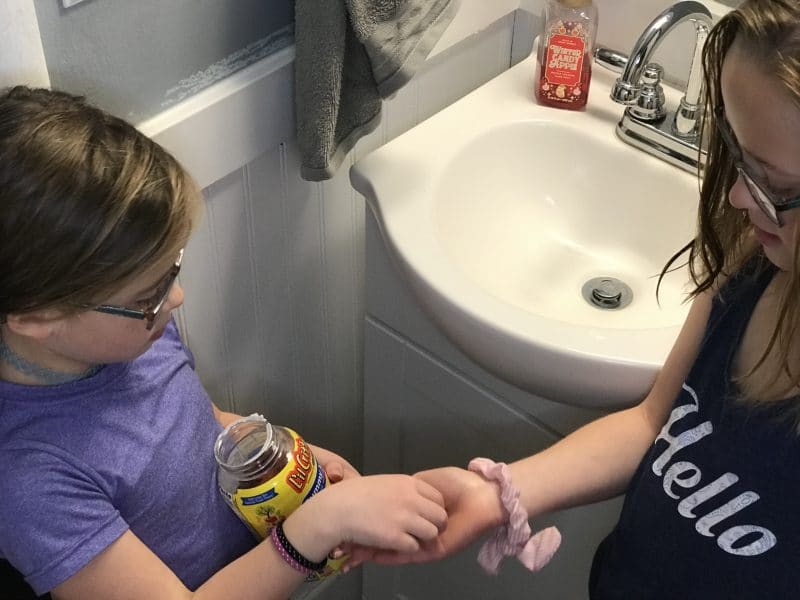 Taking vitamins is one simple way to better your health.
Vitafusion Men and Women's Gummy Vitamins are perfect for adults because it is a delicious way to be nutritious- even when you are busy and on the go.
They are the only brand with "clinically proven absorption"* and has Award Winning Taste!** Because let's face it- if you're going to eat a vitamin you want it to taste good, too!
They are so easy to take on the go- you just pop one in your mouth and you are set.
And if you have little ones at home try L'il Critters Children's Gummy Vitamins.
They are my kiddos absolute favorite!
They come in fun, gummy bear shapes and is the only vitamin brand with "doctor tested proven nutrient absorption"* and if you're trying to make health resolutions with your kids you can feel good about it because you are giving them the nutrients they need without anything extra – no artificial sweeteners or flavors, high-fructose corn syrup, synthetic dyes, or gluten or dairy.
Eat your veggies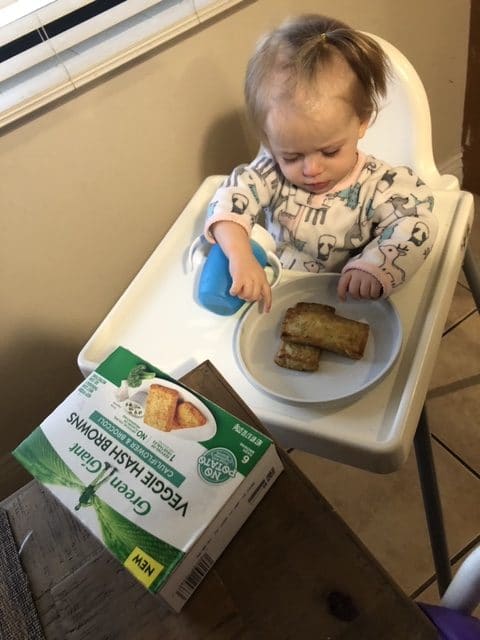 We all know that vegetables are good for you.
Making a goal to eat more of them is pretty easy and something you can incorporate into your lifestyle without really trying.
My family recently discovered Green Giant Veggie Hash Browns and they have become an instant favorite.
We eat them for breakfast or dinner because they have the same hearty flavor and crunchy bite you love from hash browns with one full serving of cauliflower in each serving. But shhhh, don't tell them that!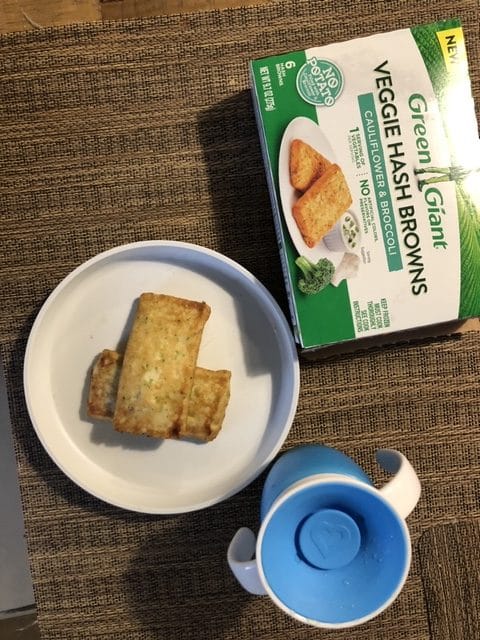 Green Giant Veggie Hash Browns are additionally free of artificial colors, flavors and preservatives- so you know you are feeding your family something good.
Be sure to check out the other great Green Giant products at Walmart, such as the Cauliflower Gnocchi!
Up your protein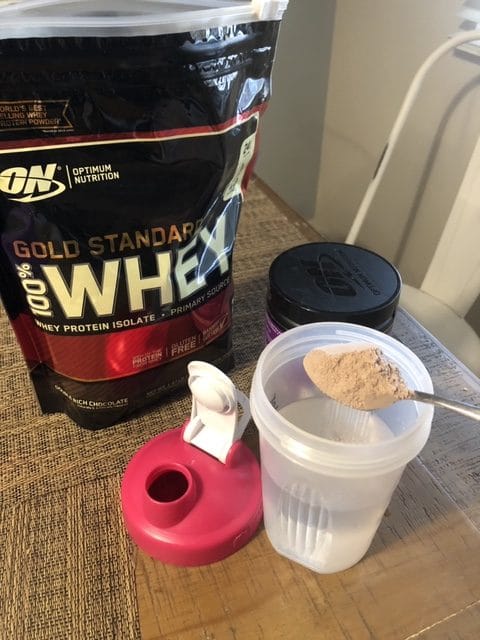 Gold Standard Whey is an essential protein source to help you hit your daily protein requirements. We all know getting protein is really important- so many of us don't get enough.
This is an important goal for you to take into consideration.
What I love about it is there is 24g of protein, it is delicious and easy to mix with a spoon and glass (I usually use cold water- or you could use your favorite beverage).
Plus there is only 120 calories, 1.5g Fat (or less), 2g Sugar (or less) and- hooray- it is Gluten Free!
You can get all these products at your local Walmart and right now they have an awesome Sweepstakes going on.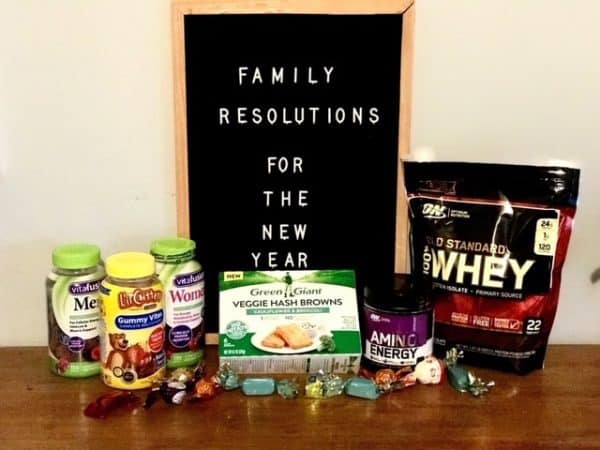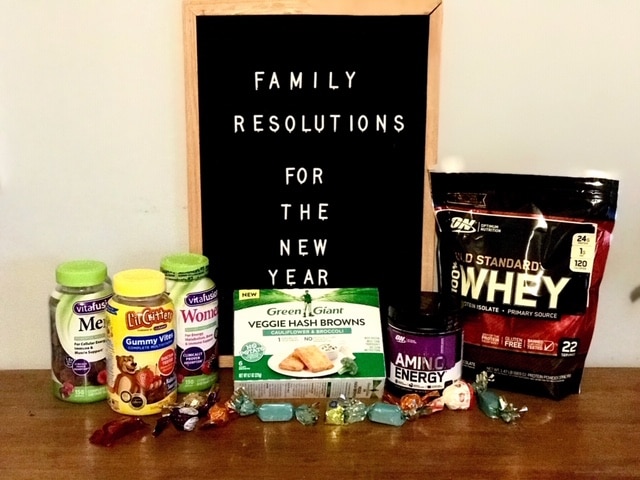 Sweepstakes Information:
Limit one prize per person or household. Only one valid entry per person over the sweepstakes.
Visit WalmartResolutions.com for full terms and conditions
*For Vitamins C & D3 in products that contain those nutrients
** The ChefsBest Excellence Award is awarded to brands that surpass a quality standard established by independent professional chefs.
Less screen time
We all know screen time makes it hard for the family to be together and really spend quality time.
Make it a goal to reduce the amount of time you spend on your screens.
Set time reminders and stick to it.
Play more games
Playing games as a family is so fun!
Our family loves playing games together and we find that we lose track of the time and end up spending hours playing games.
It's a great way to connect, let loose and forget about the day to day struggles.
Make dinner together
Making dinner and eating it together has been proven to be beneficial for the family.
Even if you pick one or two days a week that your family has to be home together- do it!
You won't regret the extra time spent together sitting around the dinner table.
Volunteer
Find ways to volunteer together as a family.
It could be something as simple as going to your park and picking up trash, visiting senior members at an assisted living center or volunteering at a homeless shelter handing out food.
There are so many opportunities to serve and help others and doing it together as a family will make it that much more important and memorable.
Write in a gratitude journal
This is something you can do individually or together.
Find notebooks for yourself and your family and make it a goal to write in it daily.
You don't have to share it with anyone but it will be a great source of joy to look back on and see the things you were grateful for each day in the new year.
Come up with an emergency plan
This one might sound a little daunting. But it's important!
Make sure your family knows how to get out of the house in case of an emergency.
Pack up 72-hour survivor kits filled with extra clothes, food, toiletries, money and important documents.
There is not time better than now to be prepared in case of disaster.
Say "I love you!" more
Simple and easy!
A goal we can all stick to. Sometimes we just assume our loved ones know how we feel.
But doesn't it feel good to be told?
If you get in the habit of having your kids tell each other they love one another then it won't be as awkward or weird to do as adults.
We can all use a little more love and sharing that with our family is the first step!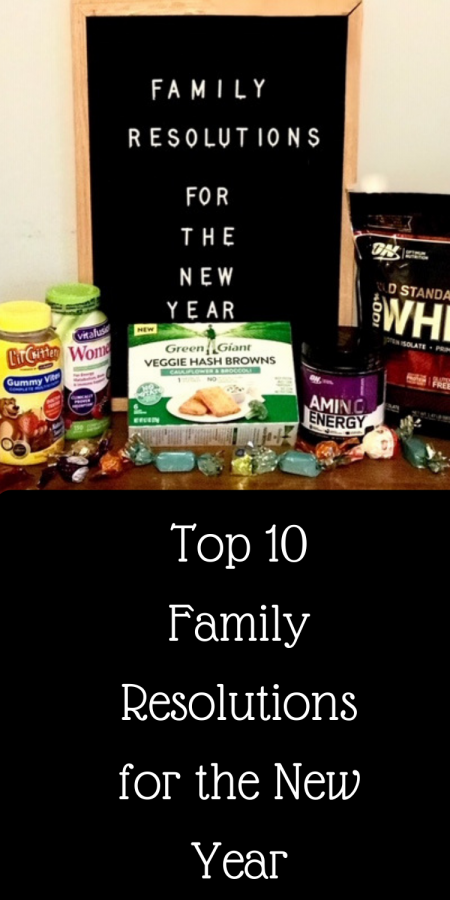 Cindy Maudsley lives in Utah with her husband and five children. Aside from writing, her passions include her family, faith, and spreading infertility awareness. She also loves a good book or podcast, true crime documentaries , Netflix binge, diet Coke and Target run