Slow cooker lasagna soup – sounds kind of different, right? I promise it's one dish you don't want to miss out on this season!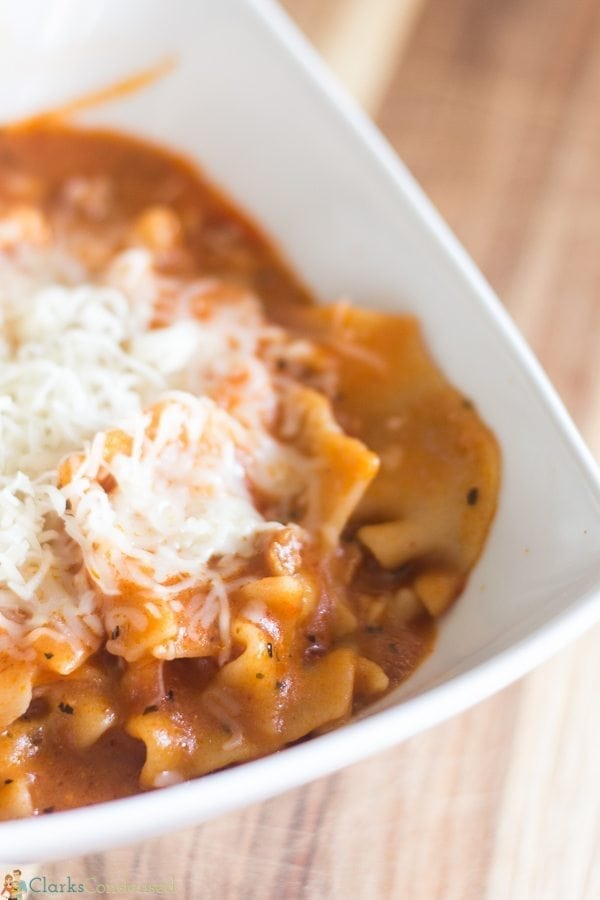 One of my favorite foods in this world is my mom's famous lasagna. It's one of our most popular recipes ever, so I know a lot of other people love it, too!
It's a really simple recipe, but it's packed with a ton of flavor. With that said, sometimes I want something to be even simpler than that…but still give me the same satisfaction that the warm, cheesy lasagna does. Enter: slow cooker lasagna soup.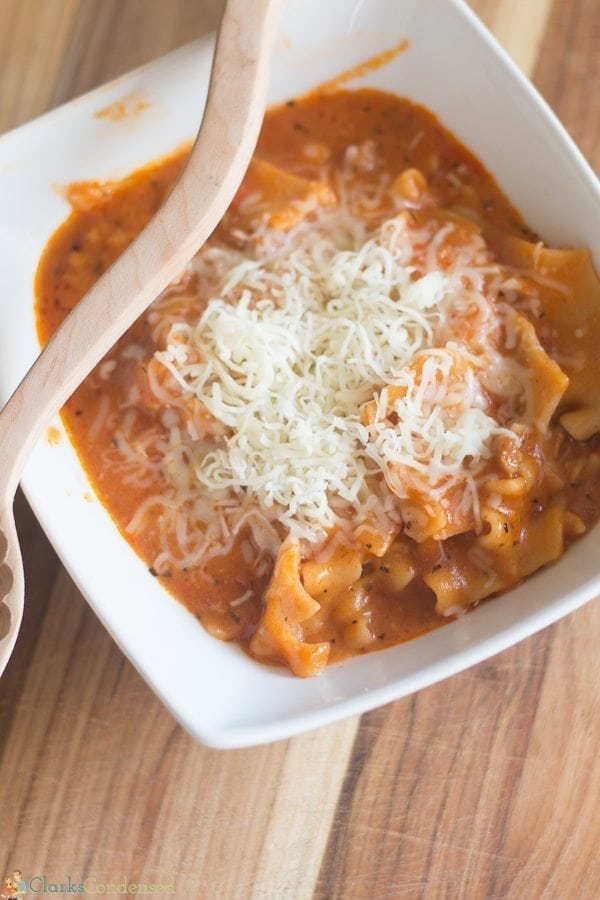 This soup is SO good. I took all my favorite parts of my mom's lasagna recipe, and I made it into an even easier recipe that can be made in the slow cooker. I couldn't get enough of it! We made it for my parent's one Sunday evening a few weeks ago, and everyone enjoyed it so much.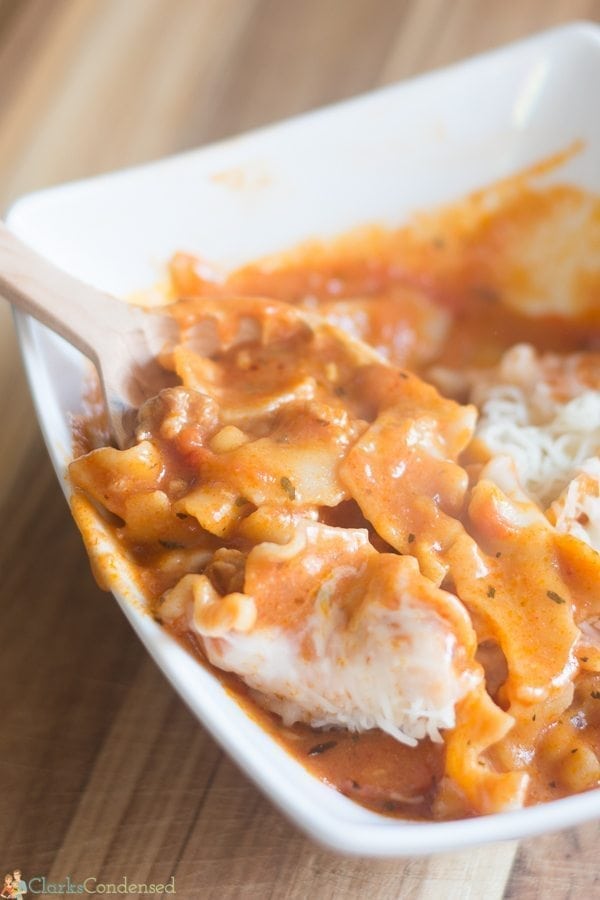 I will say that it turned out a bit thicker, and some may like it to have a bit more broth in it…and if that's the case, then just add 1/2 to 1 more cup of water! Either way, this is a hearty dish that is perfect for cooler weather. Pair it with garlic knots, and you've got yourself an amazing dinner!
Check out this page if you need another delicious lasagna recipe idea. We have tons!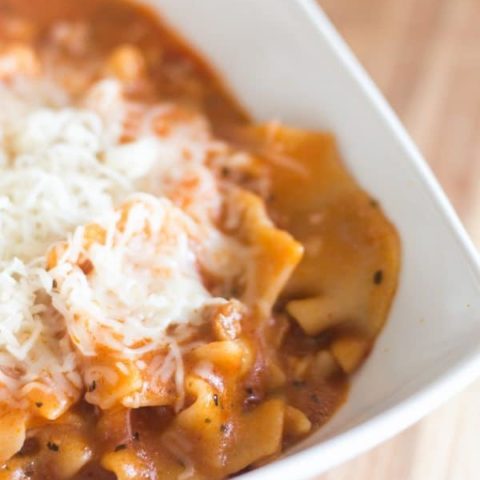 Slow Cooker Lasagna Soup
Ingredients
1 lb Italian Sausage, we used Honeysuckle White turkey sausage
1 teaspoon minced garlic
1 tablespoon Olive oil
1 24 ounce jar pasta sauce
1 can beef broth, low sodium
1/2 teaspoon onion powder
1 teaspoon parsley
1 teaspoon basil
1/2 cup grated parmesan cheese
8-10 lasagna noodles
1/2 cup mozzarella cheese
1 cup water**
1/2 cup milk
extra mozzarella cheese for topping
Instructions
Cook sausage in a skillet with garlic and olive oil until done. Drain excess grease.
Place sausage, pasta sauce, beef broth, onion powder, parsley, basil and parmesan cheese in a slow cooker. Cook on high for 2.5 hours.
After 2.5 hours, put lasagna noodles, water, milk, and 1/2 cup of mozzarella cheese into the slow cooker and let cook another 30-60 minutes, or until pasta is tender.
Top bowls of soup with mozzarella cheese.
Notes
**if you want the soup to be a bit more liquidy, add 1/2-1 cup extra water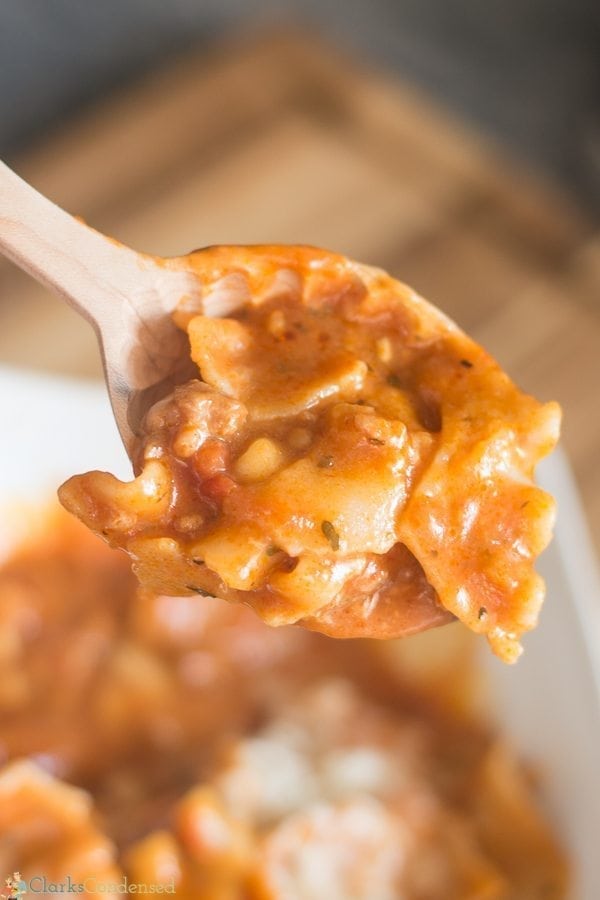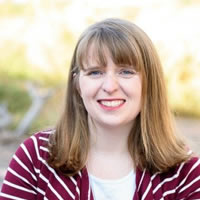 Katie is a Colorado-native, BYU graduated, and most importantly, wife to one and mother to three beautiful boys. She is passionate about sharing her experiences with others – especially about pregnancy, breastfeeding, cooking, and crafts. She is an International Board Certified Lactation Consultant. She loves spending time with her family and helping others find joy in family life.