One of our most popular blogs was a recipe for White Chocolate Cheesecake Popcorn. Katie created the last one, so I decided to come up with my own. I have made apple pies before, and since Katie can't have lactose or chocolate spices like cinnamon become a lot more useful. I like the idea of using freeze dried apples to add real apple flavoring to the caramel. Katie loved it, and she said it was the best popcorn she has ever had. She couldn't stop eating it.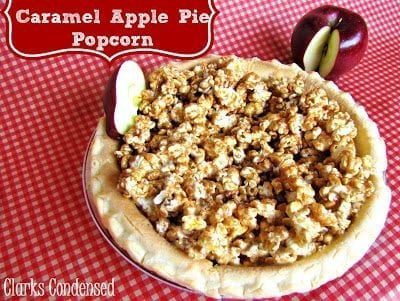 I have never made gourmet-like popcorn before, so Katie gave me a few tips. She told me to use marshmallows. This made it so I didn't have to boil molten hot liquid sugar on the stove. We used the liquid caramel to eliminate the step of melting caramel cubes. In the end this is a simple, easy recipe that shouldn't take too long to make.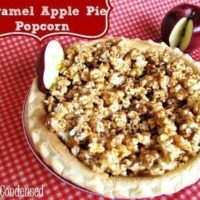 Gourmet Caramel Apple Pie Popcorn
Ingredients
4 cups of popped popcorn
2 Packets of Kirkland Signature Real Sliced Fruit or .7 oz of freeze dried apples
1/2 tsp. Caramel Apple Cider Mix, We used Stephen's, we happened to have some in the house
1 tsp. cinnamon
Pinch of nutmeg
1/4 tsp. Salt
2 graham crackers
1 cup of Hershey's Caramel
2 cups of mini-marshmallows
Instructions
Pop popcorn and place in a big bowl.
Mix all the ingredients, minus the marshmallows and caramel, in a blender or food processor until they are a fine powder.
Mix mini-marshmallows and caramel in a bowl and put it in the microwave until the marshmallows expand.
Stir the marshmallows into the caramel. They should dissolve.
Pour in the dry ingredients and mix. Pour over the popcorn.
Place in the oven at 250 degrees for 3-5 minutes.
Let cool.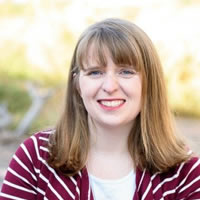 Katie is a Colorado-native, BYU graduated, and most importantly, wife to one and mother to three beautiful boys. She is passionate about sharing her experiences with others – especially about pregnancy, breastfeeding, cooking, and crafts. She is an International Board Certified Lactation Consultant. She loves spending time with her family and helping others find joy in family life.