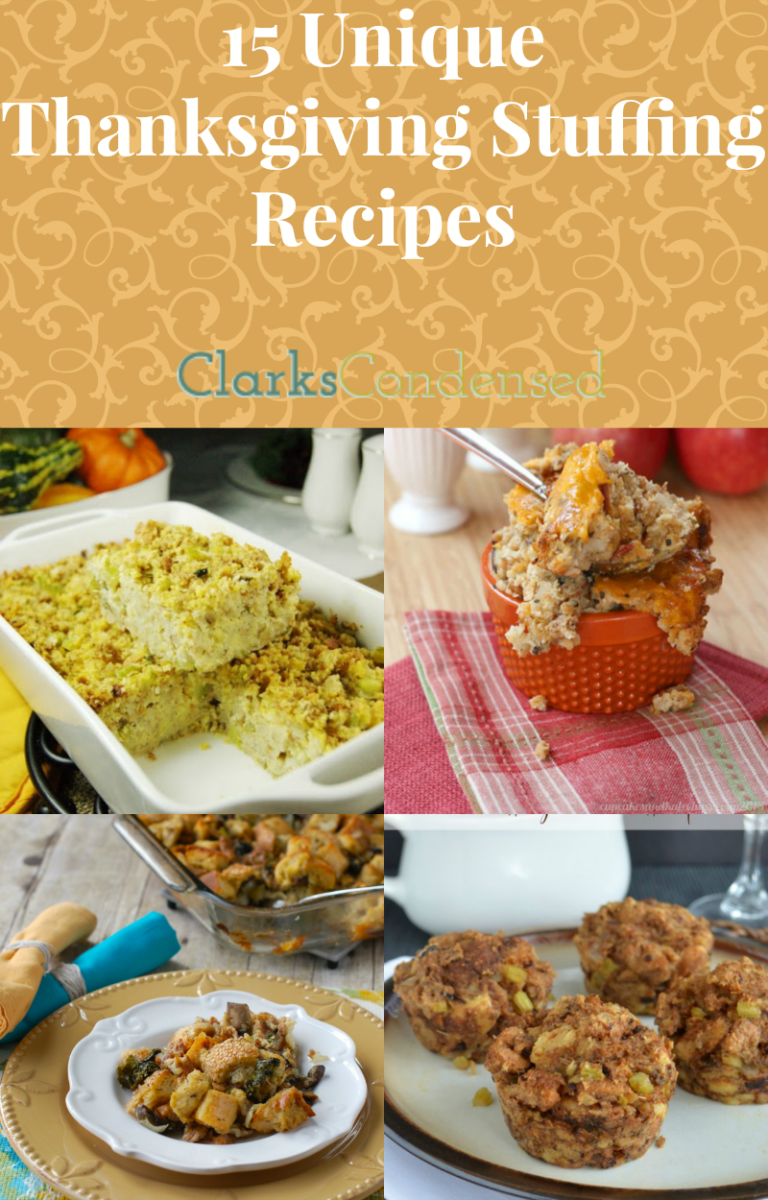 When you think about Thanksgiving dinner, what is one of the items you always hope to see on the menu? For me, it's mashed potatoes and rolls. But after that, I absolutely think of stuffing. It's typically not the star of the show — it's simply just a side dish, there to accompany all of the other delicious foods. However, without it, I don't think Thanksgiving would be the same!
With that said, I'm picky about what kind of stuffing I like. For one, I'm not a huge fan of celery, and if that's a main component, I'm more than likely to pass! Second, I love homemade stuffing. Not to say you're a terrible person if you make the kind from a box (it's just fine…just not amazing), but there's just something so delicious about a stuffing made with fresh ingredients. Last year, I believe, my brother-in-law, David, made the best stuffing I'd ever eaten. I seriously think I ate more of it than anything else!
At the beginning of this month, I started wondering how many different kinds of stuffing recipes there are. As you might guess…there's a lot. However, many of them have the same components. When I started seeing so many similar kinds, I was convinced that I had to find some yummy and unique kinds. And boy, did I find some! I didn't want overwhelm you all by sharing 100+ recipes — I mean, if you're indecisive as I am, with that many choices, a decision wouldn't be made until after Thanksgiving. However, I did want to share 15 unique stuffing recipes that I really think will make them more than just a side dish at your Thanksgiving dinner! And for those of you who may still love the boxed kind, some of these recipes just dress that kind up a little bit! I'm getting hungry just looking at all these tasty recipes. Yum!
If you like this collection, please pin the image at the beginning of the post. However, if you'd like to save one of the specific recipes, please go to that site and pin directly from there. Thank you!
Apple, Bacon, and Cheddar Stuffing by Cupcakes and Kale Chips
Bread Stuffing by Karen's Kitchen Stories
Cornbread Stuffing by Miss Information
Sausage and Sage Stuffing by Hezzi-D's Books and Cooks
Onion, Bagel, and Bacon Stuffing by Very Culinary
Slow Cooker Apple Pecan Stuffing by Edesia's Notebook
World's Best Stuffing by Nel's Nook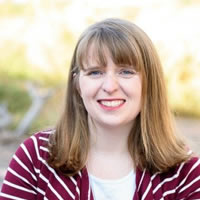 Katie is a Colorado-native, BYU graduated, and most importantly, wife to one and mother to three beautiful boys. She is passionate about sharing her experiences with others – especially about pregnancy, breastfeeding, cooking, and crafts. She is an International Board Certified Lactation Consultant. She loves spending time with her family and helping others find joy in family life.