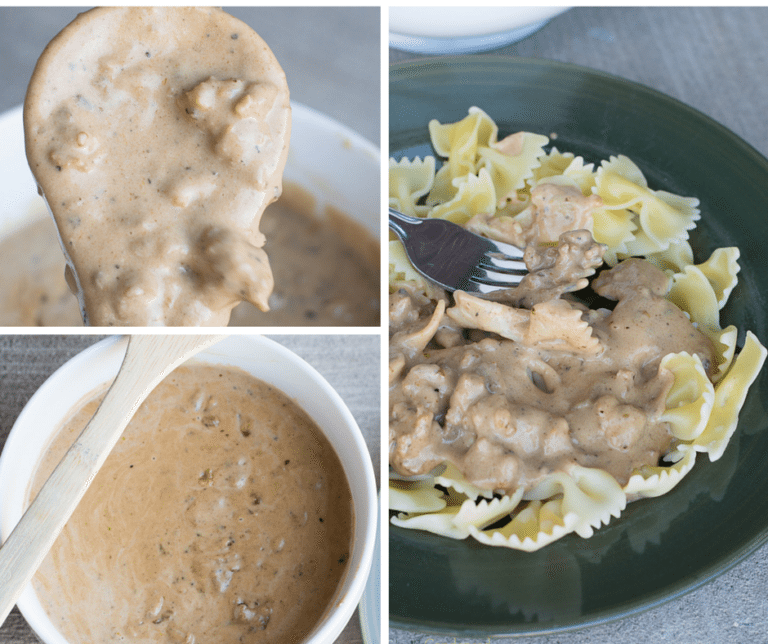 If you subscribe to our weekly newsletter, I occasionally ask our readers to let me know if there's any posts they'd like me to write.
Well, I rarely get responses – but when I do get requests, I take them seriously!
A few weeks ago, someone commented on my roasted red pepper sauce recipe (so good, by the way) and asked if I would make a copy cat version of Pizza Pie Cafe's spicy sausage sauce. This is another personal favorite of mine, so, of course, I said yes!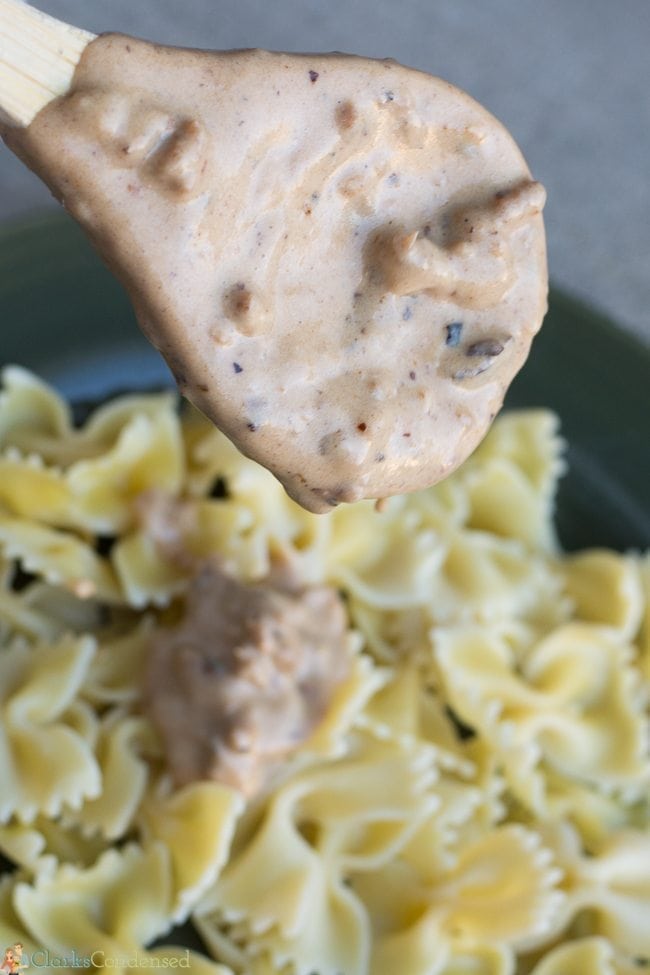 Thankfully they listed all the ingredients on the website, so it just took a little bit of testing to get it right.
It was really good – just the right amount of spice, lots of creamy deliciousness. It was perfect when served over bow tie pasta (though I'm sure it would be perfect with any kind of pasta.)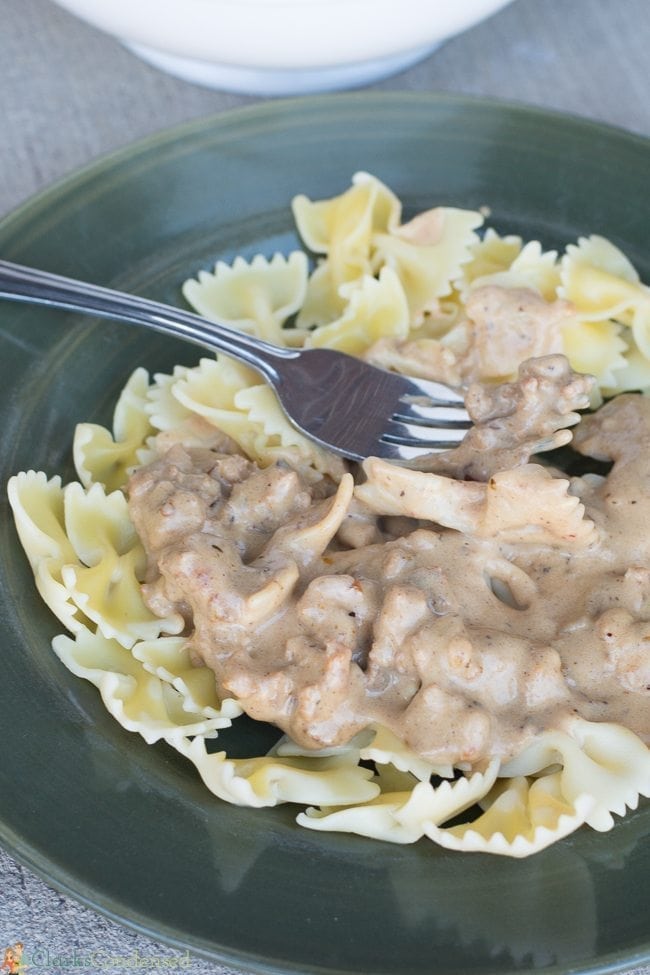 To be honest, I don't remember 100% what the sauce from PPC tasted like, but this has all the same ingredients, and I think it tastes like what I remember. And even if it doesn't, it's super delicious either way!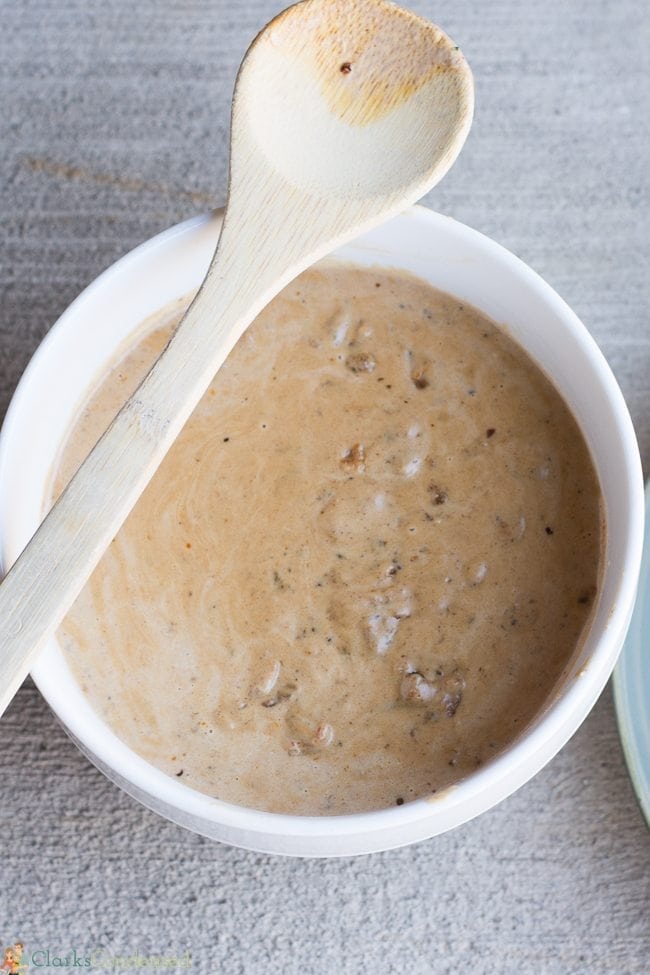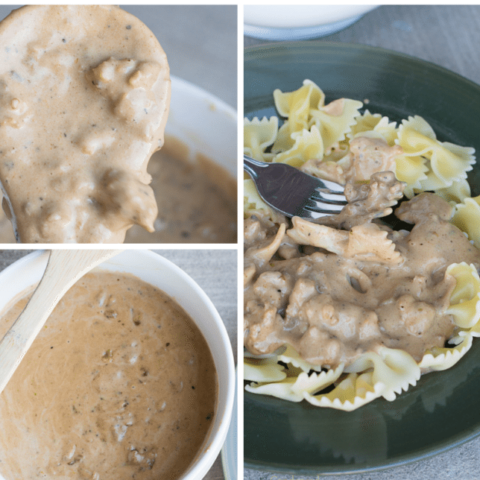 Spicy Sausage Sauce Recipe (Pizza Pie Cafe Copy Cat)
Ingredients
1/2 pound sausage
1/4 cup chopped red onion
1/4 cup butter
2 tablespoons white flour
1 pint half and half
1 tablespoon brown sugar
1 tablespoon white sugar
1 teaspoon minced garlic
1/2 teaspoon salt
1/2 teaspoon pepper
1/2 teaspoon red pepper flakes
1 teaspoon minced basil
Instructions
Brown sausage with the red onions until sausage is cooked. Crumble into small pieces. Drain excess grease and set aside.
Melt butter and whisk with flour over medium heat. Before it becomes too "pasty" whisk in the half and half.
Whisk continually while adding sugars, garlic, salt, pepper, red pepper flakes, and minced basil.
Whisk until thickens. Add more flour if needed. If it's too thick, add more half and half.
Add sausage and onion right before serving.
Don't miss this other Pizza Pie Cafe copy cat recipes: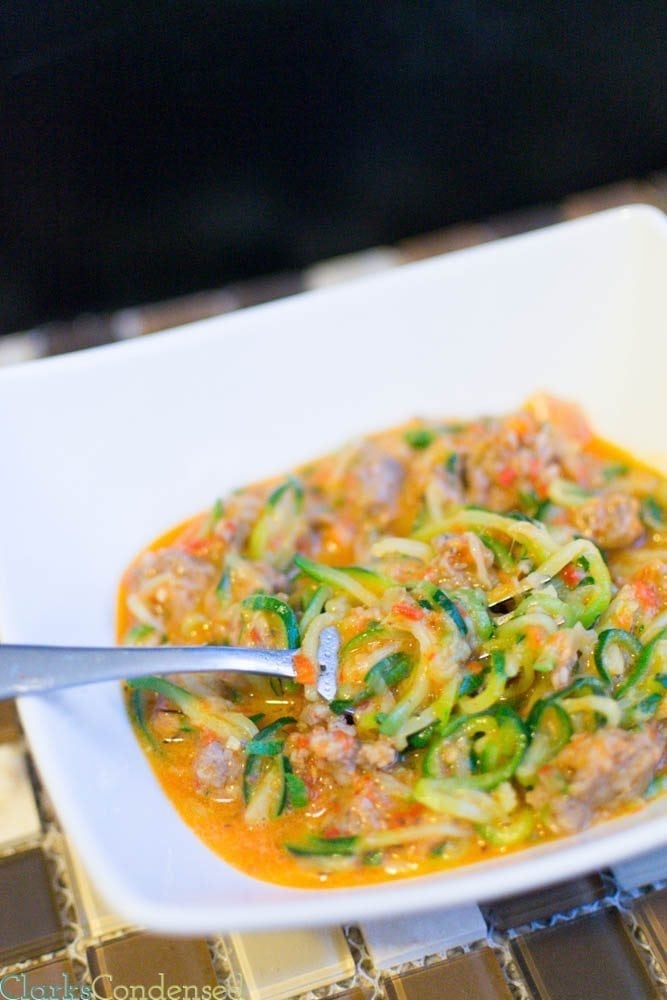 Roasted Red Pepper Pasta Sauce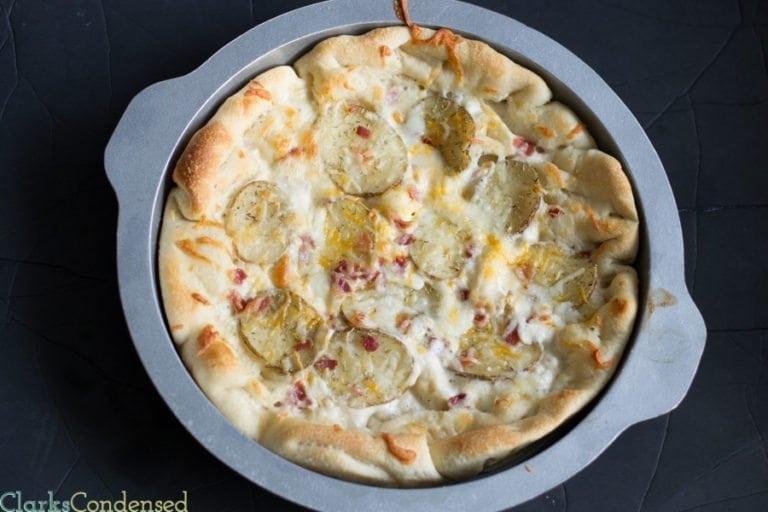 Deep Dish Bacon and Potato Pizza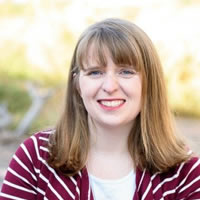 Katie is a Colorado-native, BYU graduated, and most importantly, wife to one and mother to three beautiful boys. She is passionate about sharing her experiences with others – especially about pregnancy, breastfeeding, cooking, and crafts. She is an International Board Certified Lactation Consultant. She loves spending time with her family and helping others find joy in family life.