Carne asade has never been easier! This slow cooker carne asada is easy to throw together, and it's perfect for making carne asada tacos. The meat falls apart is and is full of incredible flavor!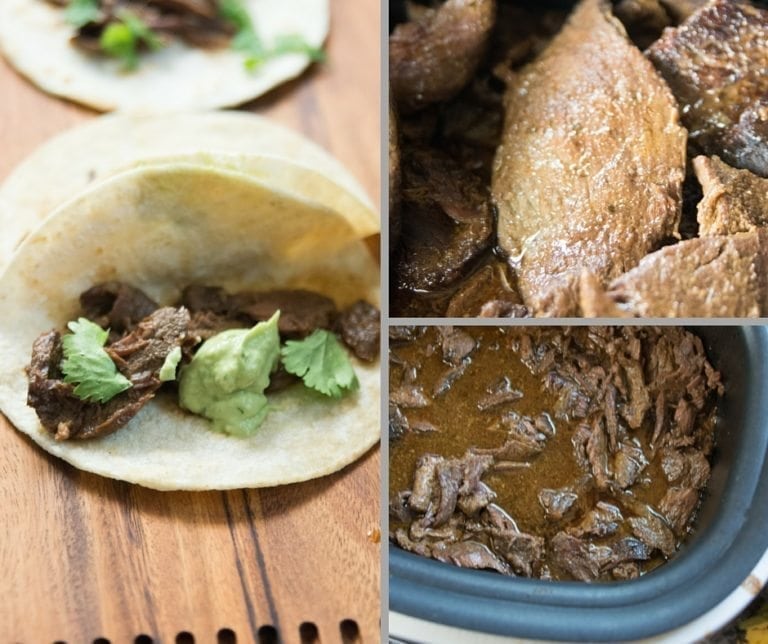 I always like to try and make birthdays special.
It doesn't mean we do anything super exciting, but I like to make the person feel like they are so important and loved.
Why wouldn't you want to on the day a loved one was born?!
So, I always let the person whose birthday it is choose what kind of cake they want and what they want for dinner.
For Forrest's birthday in May, he chose a S'mores Cake (SO good) and carne asada tacos. I was a teensy bit stressed about that because I'd never made it before. I thought I'd have to do it on the grill, and I don't really work well with grills.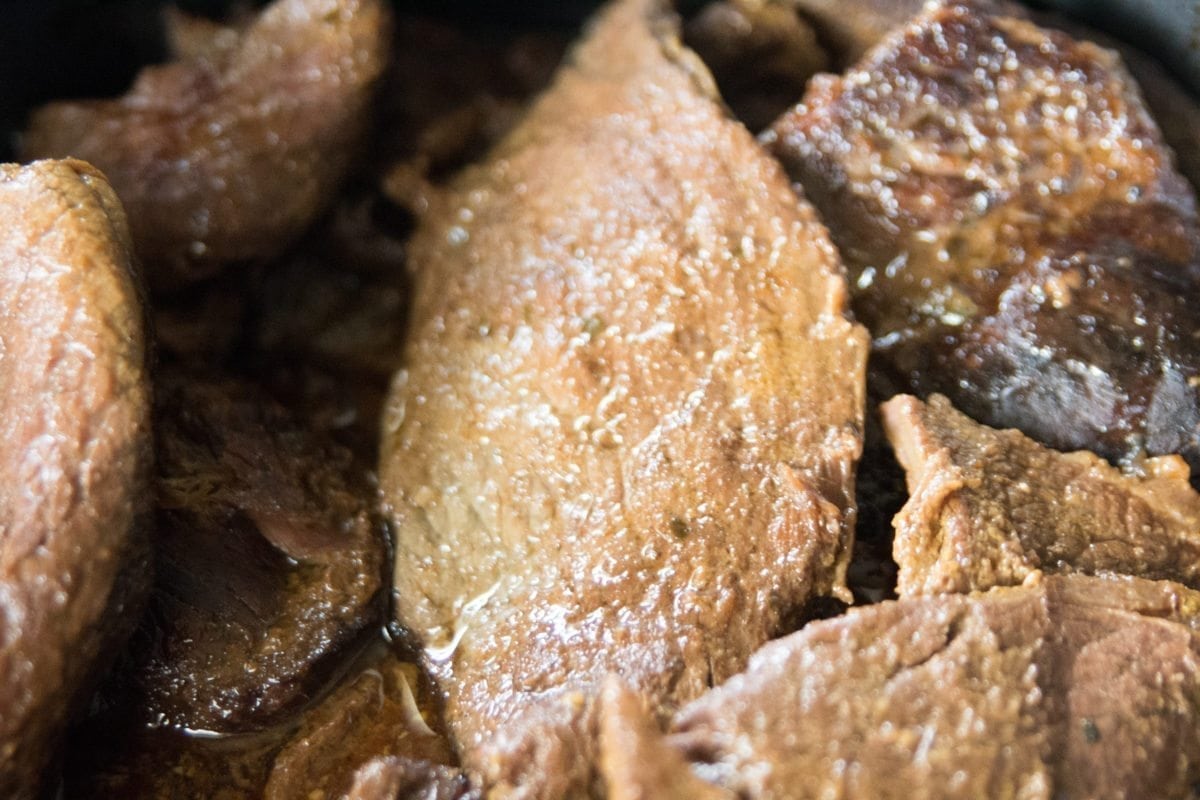 However, in the end, I decided to make it in our slow cooker. It turned out great!
I looked at several different recipes and combined elements from each. We ended up serving them on corn tortillas with an avocado and Greek Yogurt sauce, cheese, salsa, tomatoes, and lettuce.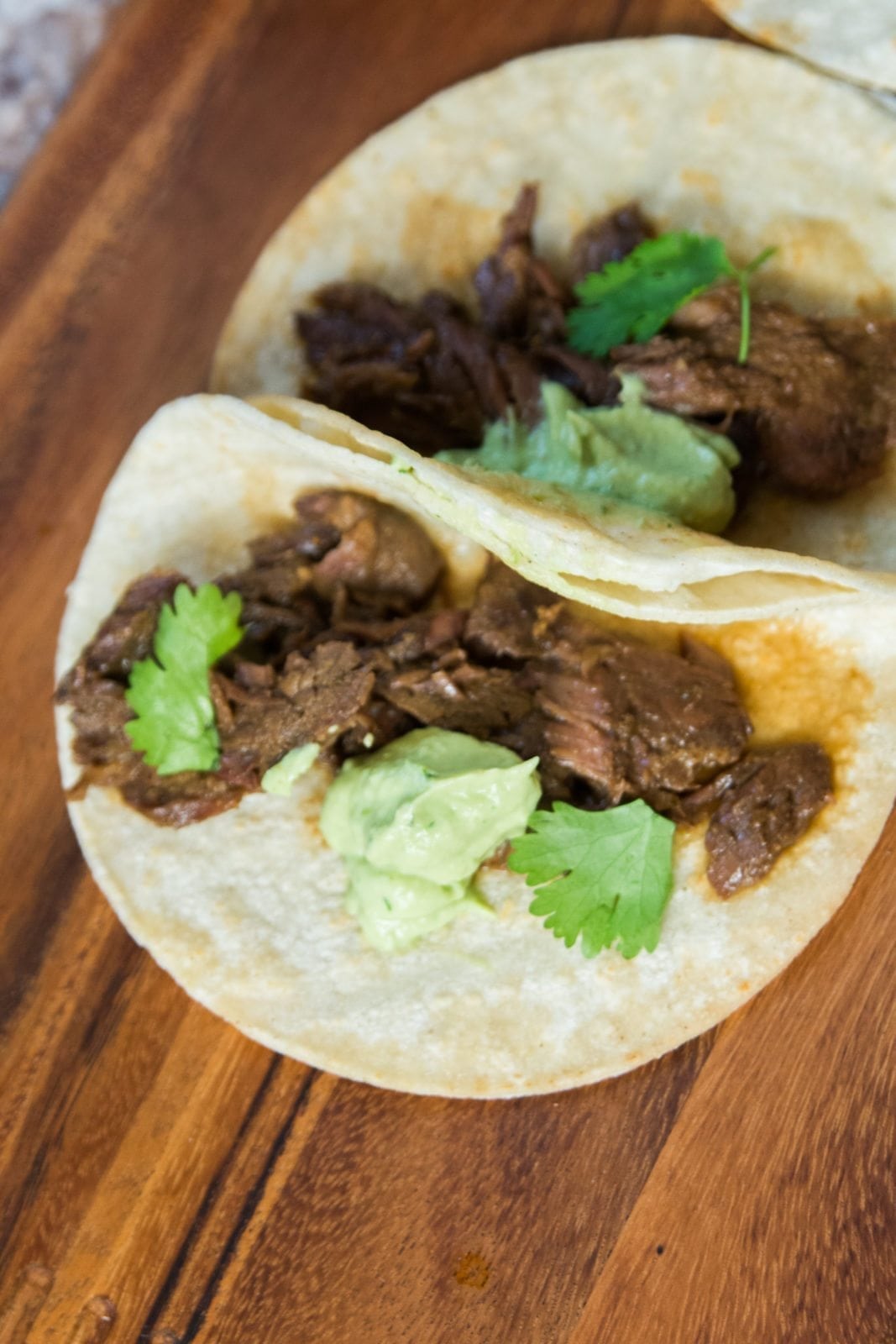 My family came over for dinner, and everyone really enjoyed it. I was happy that it turned out well in the slow cooker, and I really can't wait to make it again!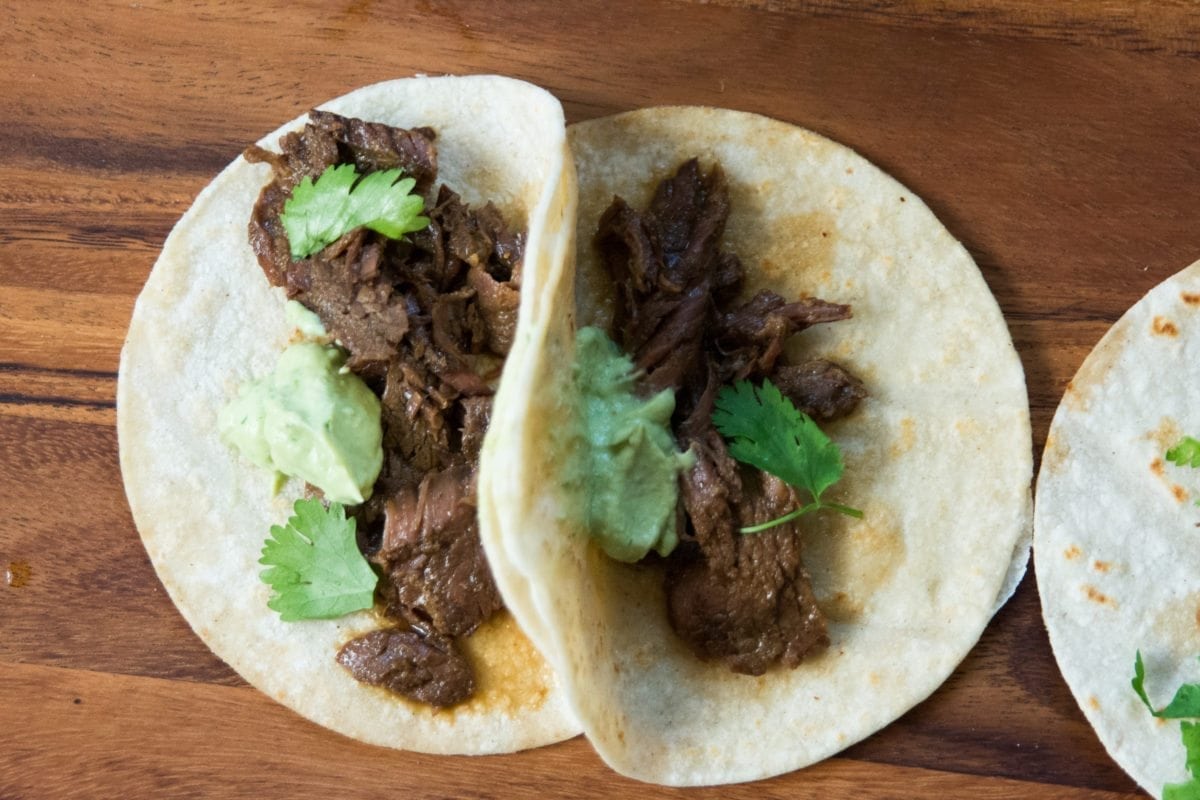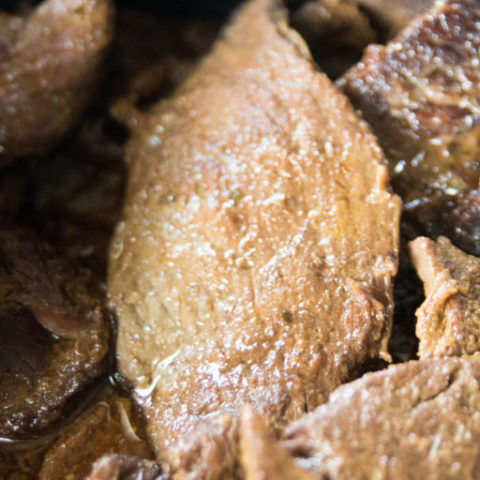 Slow Cooker Carne Asada
Ingredients
2.5 lb thinly sliced steak
1/4 cup olive oil
1/2 cup soy sauce
1/4 cup Worchestershire Sauce
2 tablespoons lime juice
1/3 cup frozen orange juice concentrate
1/2 cumin
1/2 teaspoon smoked paprika
1/4 tsp ancho chile powder
1 teaspoon onion powder
1/4 tsp black pepper
1 teaspoon Goya perfect seasoning
Instructions
Place steak in a slow cooker.
Combine all other ingredients in a bowl with a whisk.
Pour over steak.
Cook on low for 4-5 hours or high for 2-3.
Shred with a fork.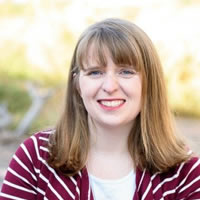 Katie is a Colorado-native, BYU graduated, and most importantly, wife to one and mother to three beautiful boys. She is passionate about sharing her experiences with others – especially about pregnancy, breastfeeding, cooking, and crafts. She is an International Board Certified Lactation Consultant. She loves spending time with her family and helping others find joy in family life.