Do you want to know what a boo basket is? Read on! A boo basket is a Halloween tradition where friends and family "boo" each other. It's a lot of fun, and it's a great way to get into the spirit of Halloween!
Halloween doesn't have to just be spooky and scary!
There are a lot of fun Halloween traditions that are fun and cute- perfect for all ages to enjoy.
One of those popular Halloween traditions that families can't get enough of is- a Boo Basket!
You may be familiar with the concept- but if not we will share everything you need to know to put together THE best Boo Basket.
What is a boo basket?
A Boo Basket is a festive gift that you give to someone during the Halloween season.
It is usually filled with fun and spooky items, such as candy, treats, games or decorations. It can be as elaborate as you want it to be. We are calling them a Boo Basket – but you could do something as simple as a plate of Halloween cookie or a bag filled with candy.
You typically drop it off on someone's porch anonymously with a cute note attached explaining that they have "been boo'ed!"
The idea is for that person to then keep the fun going by giving a Boo Basket to someone else- who then passes it on!
In order for other family, friends and neighbors to know you have already been "Boo'ed" you put your Boo Basket note in your front window so the fun can be passed on to others who have not yet experienced it allowing everyone to have a turn.
Hopefully, the fun will spread until your entire neighborhood has been "Boo'ed!"
BOO Printable
Here is our FREE "You've been Boo'ed" printable. This article explains more about "Boo-ing" someone so be sure to check it out!
Why do you BOO someone?
There are many different reasons why people choose to BOO someone. Some people do it for fun, while others do it as part of a tradition.
It's a great way to show someone they are being thought of or to start something for your neighborhood.
No matter why you choose to BOO someone, it's always a lot of fun!
What do you put in a Boo Basket?
There are SO many different items you can put into a Boo Basket. The great thing is you can decide what you put in it depending on who you are giving it to and what your budget is.
Families with young children might enjoy a Halloween craft while an older couple may prefer yummy treats and a fun movie.
If you don't know the family well enough to decide you can never go wrong with candy or cookies or a cute Halloween decoration.
The best thing about this tradition is that you can make it yours!
You can choose who to give it to- what to give them and what you want to make it.
What to use for a Basket
Spoiler Alert- you don't HAVE to use a basket!
You can choose any receptacle that makes sense for your Boo'ing needs.
Simply determine how many items you'll be putting in it and how big of a basket you'll need.
Here are a few ideas:
Other supplies you may need for your basket
Boo Basket Ideas
Here are some fun, themed basket ideas to consider for the next time you decide to "BOO" a friend or family member! Sometimes have a theme can make it easier to decide what to include!
Craft Basket Ideas
Fun, simple crafts are a great Boo Basket idea because it allows the receiver to have something fun to do and create.
Here are some ideas you could include:
Small bag of candy or store bought cookies to go along with any of the following crafts:
Wooden Halloween decor that you can paint
Halloween Themed Stickers
Dollar Tree Basket Ideas
Head to the Dollar Tree and find fun trinkets and a treat to include in your Boo Basket. Be sure to go to your nearest Dollar Tree early on in the season before the Halloween stuff sells out.
Book Themed Boo Basket
Giving books is such a fun Boo Basket idea because it is something everyone loves – and what is better than gifting the art of reading fun. There are so many Halloween-themed books out there. Anyone would love to receive one or ALL these books for their Halloween book collection. The books listed below are $10 or less – many only $3-4 so there is plenty to choose from for even a lower-end budget.
Halloween Treat Boo Basket
The best thing about a Boo Basket is you can make it however you want! If you want to do Halloween treats you can go all out- or just make it on the small side. A plate of festive cookies goes a long way and it's always the thought that counts.
So for this type of Boo Basket pick one or more of these ideas to make it spooky sweet!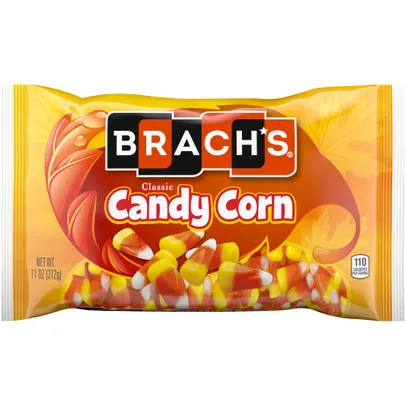 Homemade or store-bought pumpkin cookies
Cellophane bag filled with Halloween candies: M&Ms, Hershey Kisses, Candy Corn, etc.
Sugar Cookie Mix with a Halloween cookie cutters + frosting
Popcorn
Caramel Apples
Halloween Toys and Trinkets
If you are BOOing a family with little kids it might be fun to make a Boo Basket filled with fun toys or trinkets. You can usually buy these on Amazon in bulk making it easy to BOO multiple families- or pass out the leftovers to Trick Or Treaters.
Also, be sure to check your local Target Dollar Spot or Dollar Tree for other trinkets!
Halloween Movie Boo Basket
Who doesn't love a good Halloween movie? There are so many good ones out there! Pick a movie and include a few movie night treats and you have a Boo Basket that is sure to be a hit. Some movies can be purchased digitally- just include the information for them to access! Here are some inexpensive, family-friendly Halloween movies.
Movie Night Extras:
Here are some other fun ideas from around the web!
Boo Basket Ideas
Here is a list of tons of fun Boo Basket ideas to get you through the Halloween season!
We hope that this list of Boo Basket ideas gave you some fun inspiration for every family or individual on your "Boo" list this Halloween season! Let us know what ideas you have in the comments.
More Halloween Articles:
Cindy Maudsley lives in Utah with her husband and five children. Aside from writing, her passions include her family, faith, and spreading infertility awareness. She also loves a good book or podcast, true crime documentaries , Netflix binge, diet Coke and Target run