Halloween is such a fun time of year – if you are looking for some easy DIY costumes, then look no further! In this post, we are featuring over 20 amazing Cricut Halloween costumes that you can make in a jiffy!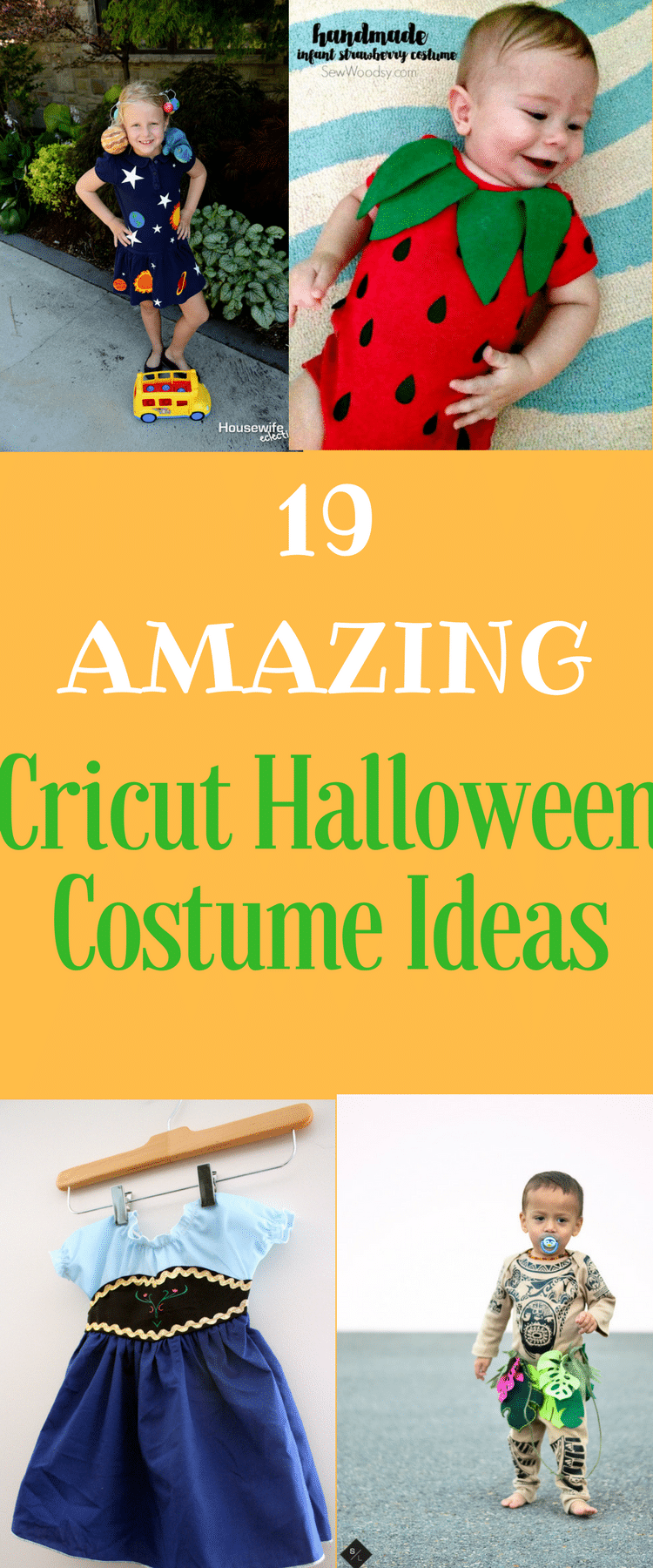 Easy Homemade Halloween Costumes

Halloween is one of the best times of the year, and if you are like my family – it's all about the costumes!
Cricut can make making unique and personalized Halloween costumes easier than ever. Whether you are looking for a few finishing touches or you want to use your Cricut to make a costume from head to toe, the sky is the limit.
We've gathered some of the best Cricut costume tutorials on the web to help inspire you this Halloween season. Be sure to let us know what you are using your Cricut to make!
If you are looking for plain and solid clothing for the base of a child's costume, I highly recommend using Primary.com!
Cricut Halloween Costumes
Design Space Costumes
Cricut has a wide variety of costumes you can make using one of their projects in Design Space. I couldn't figure out how to get the pictures, but here is a list of costumes you could choose from:
We hope that you have a very Happy Halloween and that you've found this list of Cricut Halloween costumes to be inspiring
More Halloween Posts You May Enjoy: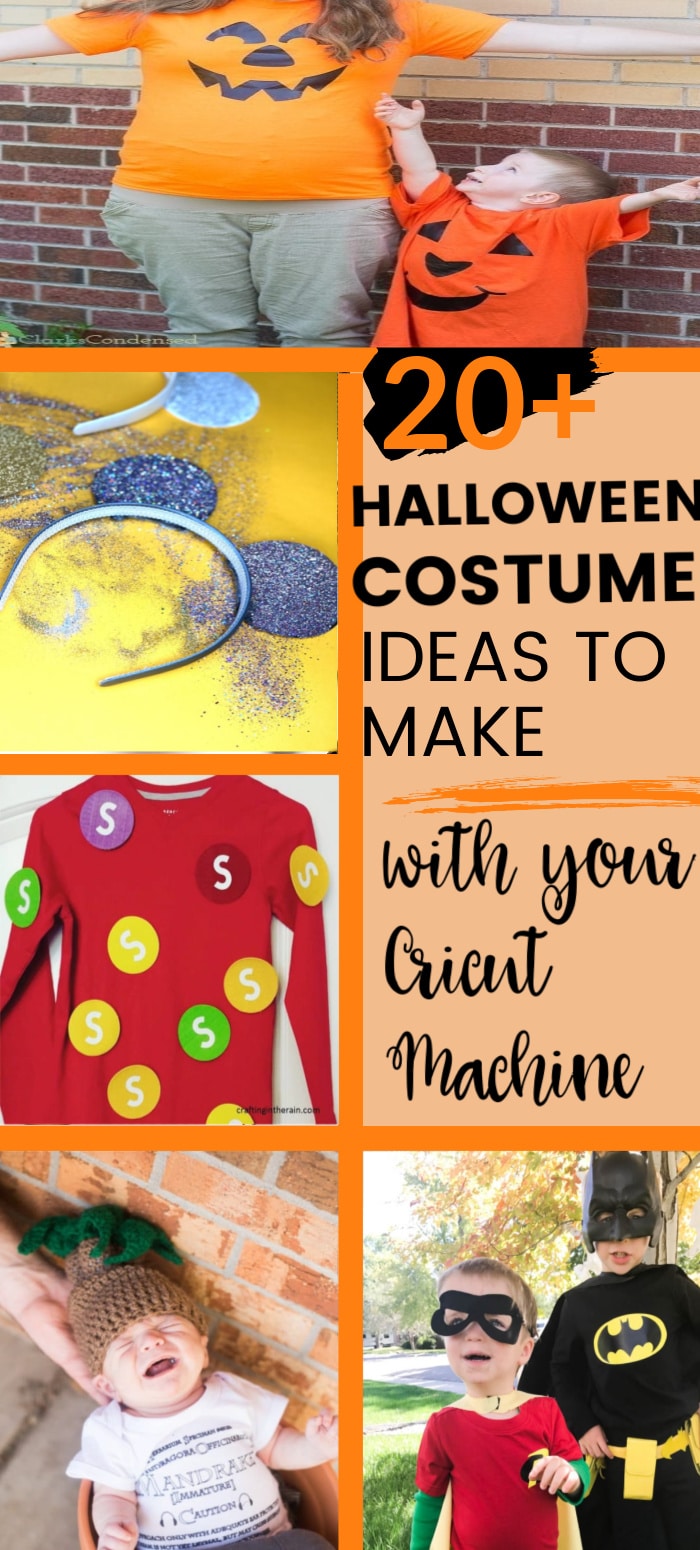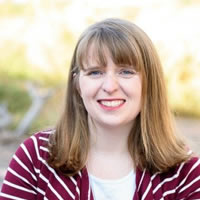 Katie is a Colorado-native, BYU graduated, and most importantly, wife to one and mother to three beautiful boys. She is passionate about sharing her experiences with others – especially about pregnancy, breastfeeding, cooking, and crafts. She is an International Board Certified Lactation Consultant. She loves spending time with her family and helping others find joy in family life.