Looking for Latter-day Saint mutual activities for youth? You have come to the right spot! Here are TONS of ideas for fun activities especially for group meetings and combined activities.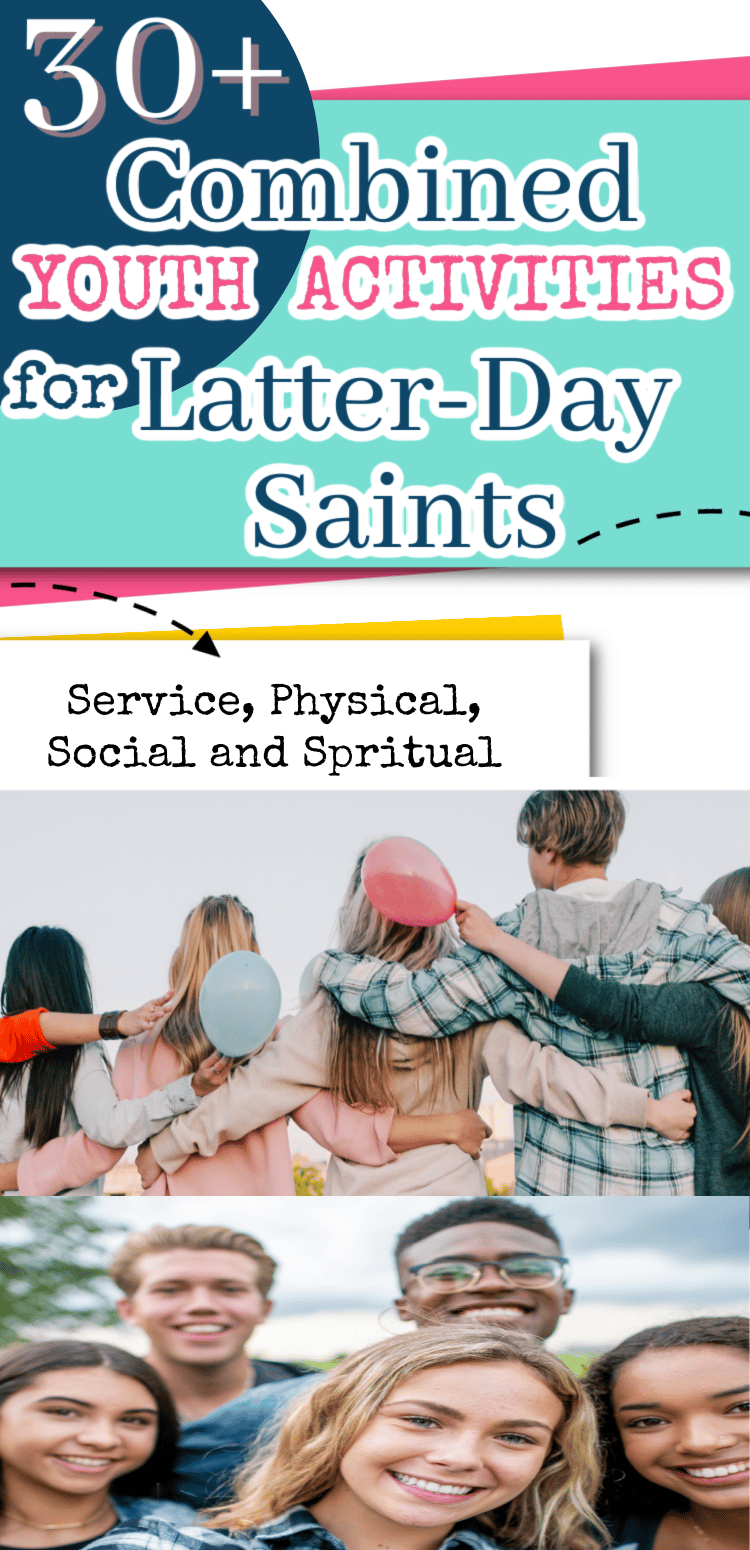 Coming up with combined activities for the youth in your Ward can be hard- but it doesn't have to be! There are so many fun activities that are perfect for both boys and girls to enjoy together.
Getting both the Young Men and Young Women together is an important way to help them build bonds and learn to interact with each other.
When it comes to planning activities you should involve the youth and let them give their ideas and suggestions.
We have compiled a comprehensive list of activities that fall under four categories: Service, Physical, Social and Spiritual. Each of these activities can be done with just the boys, just the girls- but will be the most fun as a combined activity!
Things to think about when planning your combined activity
Activities don't have to be fancy or cost a lot of money – in fact, in most situations, they really shouldn't.
I think it's important to do activities that can be done in most wards – regardless of budget.
It's so important to consider all the needs of the youth and to remind them that while not every activity will be their favorite, they will be blessed for making the effort to go.
What is something you'd like to learn?
What are some different jobs or skills people in the ward/stake have? I think it's great to involve other members of the ward and stake with the youth – especially if they don't normally interact with them. It's such a great way to help expand the network that the youth know, and it's great for the adults as well!
What do you enjoy doing? Over the past few years, a shift has been made to help the youth meet their goals. Making sure you know the youths' interests is key, and encouraging them to come up with ideas that meet the interests of all girls and boys (at some point or another) is important.
It really can be hard to come up with ideas, but those thought-starters can help.
Here are some additional ideas for youth activities – The Ultimate List of Latter-day Saint Mutual Activities
Service Projects
There are always people in need of help, so get the youth involved in giving back to the community with some service projects.
Clean the Nursery toys
Rake leaves
Check out JustServe.com for service opportunities in your area
"Heart Attack" neighbors in your Ward who need extra love
Baptisms at the temple
Amazing Race Service Activity from The Idea Door
Park Clean Up
Leave uplifting notes on cars
FHE at a local Nursing Home
Make Freezer Meals- divide up who keeps them in their freezer so they are avaible for families who may need a meal due to circumstance
Physical Activities
Game Nights are always a fun activity – break out the board games, video games, or whatever other kinds of games you can think of for a fun night in.
Sports Tournament– get everyone involved in a friendly sports tournament.
Sports Night– get all the competitive juices flowing with some good old-fashioned sports games!
Build something challenge– see who can build the best fort, gingerbread house, or whatever else you can think of.
Pickleball
Nerf Gun War in the church gym
Obstacle Course Relays
Geocaching- go on a treasure hunt with geocaching!
Bike Riding
Swim Night
Hot Tubbing
Water Balloon Fight
Yoga\Meditation Night
Golf- go to the putting range and hit balls for an hour
Social Activities
Social Activities are a great way to help the boy and girls mingle and get to one another on a social level. It helps break the ice and encourages fun!
Field Trips– get out of the usual meeting place and go on some fun field trips together- a museum, the Zoo, a park, a choir concert or a play where some of the youth are in the possibilities are endless!
Music and Talent Night– this is always a hit! Have the youth put together a talent show for the entire ward to enjoy
Movie Marathon– have a movie marathon night where everyone brings their favorite snacks and drinks and enjoys some classic (or new) films together. Just be aware of the laws surrounding watching movies at the church.
Smore's Night– head out into nature for a trip complete with all the fixings like s'mores, hiking, and stories around the campfire
Talent Showcase– let everyone show off their unique talents in a talent showcase.
Karaoke Night– break out the karaoke machine and have some fun singing together.
Hiking– go on a hiking adventure and take in all the beauty nature has to offer
Picnic– pack up a picnic and head to your favorite spot to enjoy some time together
Dance Party– who doesn't love a good dance party? Get everyone moving and grooving to some tunes.
Photo Scavenger Hunt– go on a photo scavenger hunt around town or in nature
Themed Parties– have a blast with a themed party – costumes encouraged!
Ice Cream Social- because who doesn't love ice cream? Have an ice cream social complete with all the toppings
Spiritual Activities
Indexing
Family History Night
BOM reading night
Prison Visit
Scripture Cakes– split up and decorate cakes based on a scripture story
Sugar Cube\Marshmallow temple building
Visit the temple grounds or its Visitors Center
Skills Activities
"How To" Nights– how to: change a tire, make some sort of food item (salsa, bread, etc.) sew a button, do yoga, draw,
Paint Night- get canvas, paints, paint brushes, turn on some music and let the kids get creative. You could also ask around and see if someone in your area is willing to come to teach the kids how to do it.
Self Defense Class
CPR Course
Pumpkin Carving -at Halloween Time
Cookie making and decorating
We hope that this list gave you lots of fun ideas for your youth group. Be sure to let us know in the comments what activities your youth have enjoyed the most!
Other Latter-day Saint Posts You May Enjoy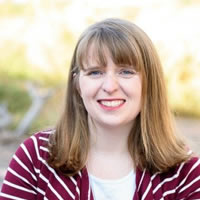 Katie is a Colorado-native, BYU graduated, and most importantly, wife to one and mother to three beautiful boys. She is passionate about sharing her experiences with others – especially about pregnancy, breastfeeding, cooking, and crafts. She is an International Board Certified Lactation Consultant. She loves spending time with her family and helping others find joy in family life.