8 Easy and Delicious Leftover Rotisserie Chicken Recipes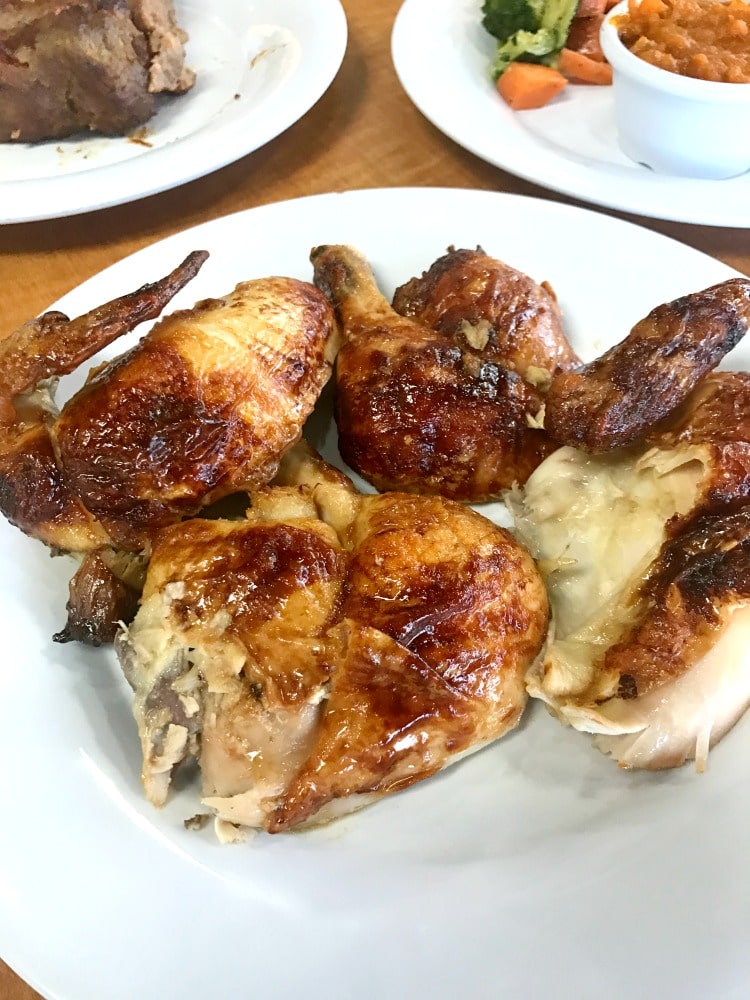 When I was a kid growing up in northern Idaho, fast food meant Dad would cook hamburgers outside on the charcoal grill. We didn't get our first McDonalds until I was in high school. When my younger sister was hired to work there a few years later we were so impressed that she had such a cool job!
Times have certainly changed.
If we don't have a drive-thru restaurant within five minutes of our home we feel we are roughing it. But even fast food dining has changed.
Fast-casual, where you order inside, receive your food immediately, and often stay to eat, is becoming more and more of an option.
Thank you to Boston Market for partnering with us on this post
Boston Market is a great choice for this type of dining.
We ate their just a few weeks ago when we heard about their latest promotion.
The food was delicious and the choices were many and varied.
We chose to share a family meal with extra sides and extra cornbread. We also took advantage of their current special where you can add a whole rotisserie chicken to any family meal for only $1.99.
Yes! What a great bargain. And it was so good!
I don't even like meatloaf, but I had seconds at Boston Market. The mashed potatoes and gravy, green beans, mixed sautéed veggies, and cinnamon apples were the perfect accompaniments, although of course the little boys couldn't get enough of the mac and cheese. In addition, we were so glad we ordered an extra half-dozen cornbreads.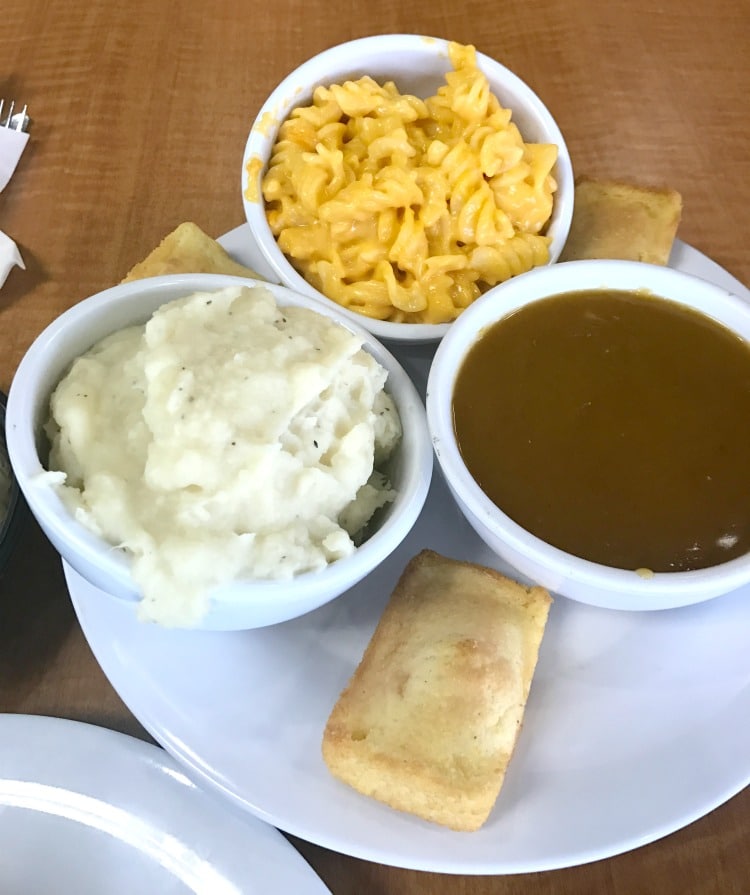 And Forrest–our North Carolina native–pronounced the sweet potato mashers delicious.
But how was the rotisserie chicken, you ask?
Moist, and flavorful–just as good as any rotisserie chicken I've had –  perhaps even a little better.
We ate all of ours, but what if  you find that so much food is more than you or your family can devour at one sitting? Or perhaps you just want to meal prep a little more and save as much as money as possible (Rotisserie chicken freezes great!).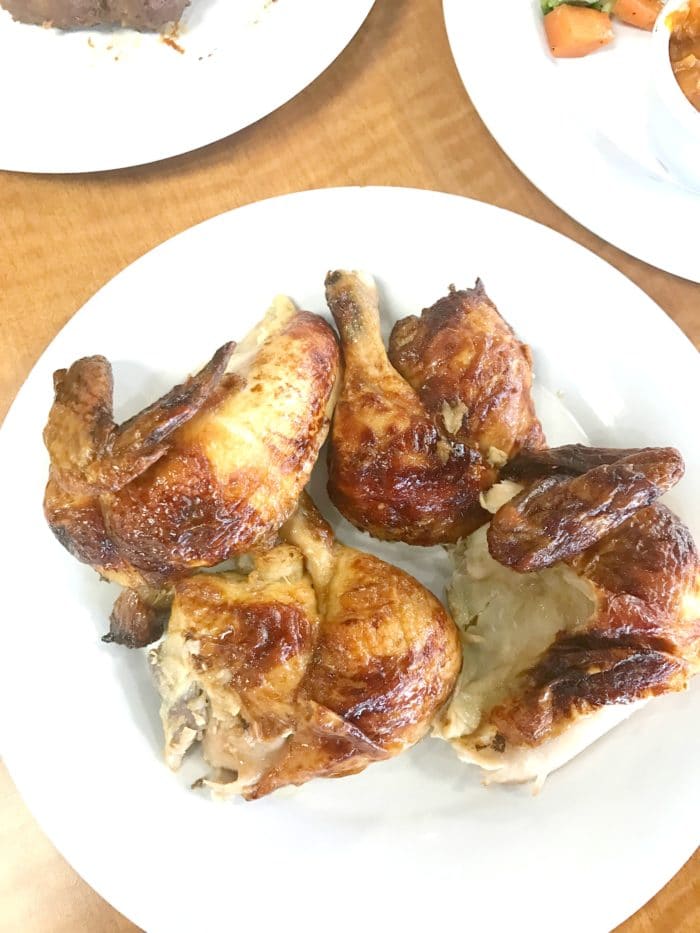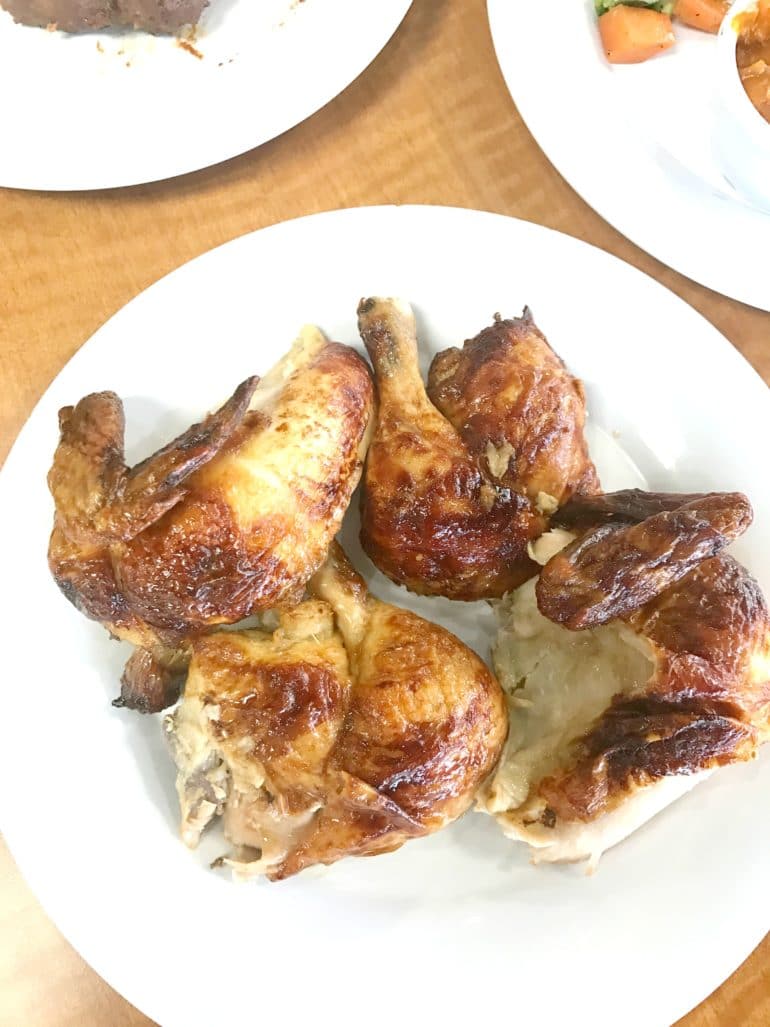 Here are a few recipes using rotisserie chicken that you can use with your leftovers. I call these menu items "Halfway Homemade." As I said, some things have changed, but one thing stays the same:
Our need for  nutritious, delicious, easy to prepare meals  the whole family will enjoy.
If you click on the links provided, you can find a printable version of each recipe linked!
Ways to Use Leftover Rotisserie Chicken
Rotisserie Chicken Soup–Boil eight cups of water; add one can cream of chicken soup, diced onions, shredded carrots,and any other veggies you like. Stir in chicken.  Season with salt and pepper, thyme, and garlic powder. Add as many rotini noodles as you like and boil until tender.
Rotisserie Chicken Salad–-Combine shredded chicken with lemon pepper, mayo, and grapes (if you have them.) We love these served on croissants. Printable recipe of this chicken sala
Shredded Barbecue Chicken Sandwiches–Just combine your chicken with your favorite barbecue sauce, heat on the stove and serve on whatever kind of buns you like.
Green Chile Chicken Enchiladas–For quick and easy enchiladas first fry corn tortillas in hot oil on the stove.  You can then use the same pan to combine shredded chicken with half a can of enchilada sauce, and as much cheese as you like.  Sometimes I'll add cream cheese to this.  Put a nice helping of chicken mixture onto each tortilla, sprinkle with whatever cheese you like,  and roll up. Pour rest of enchilada sauce into a rectangular baking dish and add prepared enchiladas to pan. Cover with another can of enchilada sauce and shredded cheese. Cover with aluminum foil and bake at 350 degrees for 20 minutes. Remove foil and continue baking until cheese is melted and enchiladas are slightly crisp.
Chicken Tacos–Combine shredded or chopped chicken on stove with taco seasoning and 1 cup water. Simmer until the consistency you like and serve with taco shells. Garnish with lettuce, tomatoes, avocados, green onions, cilantro, cheese and salsa. Here is a fun version of mini shredded chicken tacos the kids will love!
Hot Chicken Salad casserole—This is one of our family favorites. Combine chopped rotisserie chicken with celery, cashews, green onions, a little lemon juice, a bit of pepper and mayo. Put into a baking dish, cover with grated cheese and then crushed potato chips.  Bake at 350 degrees for 25 minutes.  You can make this ahead but don't freeze it because the mayo will separate and ruin your delicious dinner.
Chicken and Broccoli Casserole—This is another yummy casserole that you can't freeze because of the mayo. It is commonly called chicken divan and you can find lots of recipes online. Here is a simple one: Layer one package of cooked, drained broccoli on bottom of 8 by 8 baking dish.  Be sure to drain the broccoli completely. Layer shredded rotisserie chicken on top. Combine 1 can cream of chicken soup, 1/2 cup mayo,  and a couple squirts of lemon juice, and pour over chicken. Sprinkle with grated cheese. Cover with Seasoned Italian Bread Crumbs and 1/2  cup melted butter. You can double this and prepare it in a regular 9 by 13 baking dish. Bake at 350 degrees for 30 minutes.
Chicken club sandwiches–Spread a little or a lot of mayo or ranch dressing on sandwich bread and layer with slices of rotisserie chicken, bacon, cheese, avocado, tomato and lettuce. For a little extra flavor try adding a slice of salami. Yum!
We hope that these recipes that use left over rotisserie chicken will help you make yours go a little further!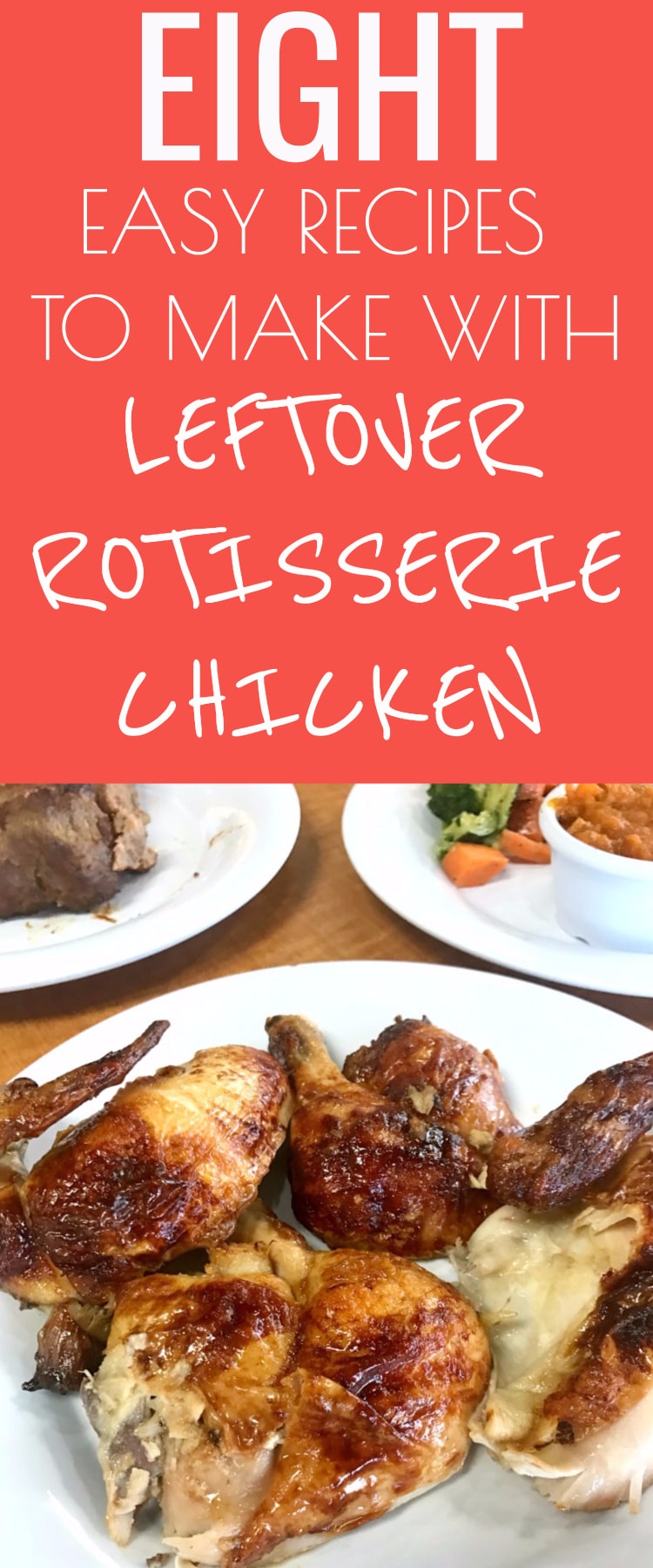 Babzanne is a mother of six, grandmother of sixteen, and lives in Colorado – though she'll always claim her true heritage as an Idaho girl! She has a degree in journalism but has been a stay-at-home mom for the past 35 years.