When it comes to the debate of pancakes or waffles, waffles always win out for me.
I just think they are so much more versatile and tasty – I love the crispiness of the outside, and the fluffiness of the outside. Whenever we go to Utah, I always make sure we check out one of our favorite waffle joints, because they are just so tasty.
As I mentioned, waffles can be quite versatile. I recently heard that Dunkin' Donuts was releasing Belgian waffle sandwiches, which got me thinking about all the different ways you can eat a waffle.
Since National Waffle Day was just a few days ago (best food day of the year, right?), I thought I would share 10 different ways to eat a waffle. You know, just in case your waffle game is getting a little subpar.
Thank you to Dunkin' Donuts for partnering with us on this post 
Traditional
Of course, I have to mention the traditional way! Waffles are delicious on their own – made in the waffle iron and topped with syrup, fruit, and whipped cream.
We personally love liege waffles. They are made with pearl sugar, and they are just a little more delicious than your traditional waffle. There are lots of recipes on Pinterest, but I love this one the most.
Waffle Sticks
These are a great portable and kid friendly way to eat waffles. You can just cut waffles into strips. They are great when dipped in syrup, yogurt…chocolate…you know, whatever sounds good!
Belgian Waffle Sandwich
I've seen the waffle sandwich on Pinterest before, but I was pretty excited when I heard about it being available at Dunkin' Donuts. It's brand spankin' new starting this week, and it's pretty tasty.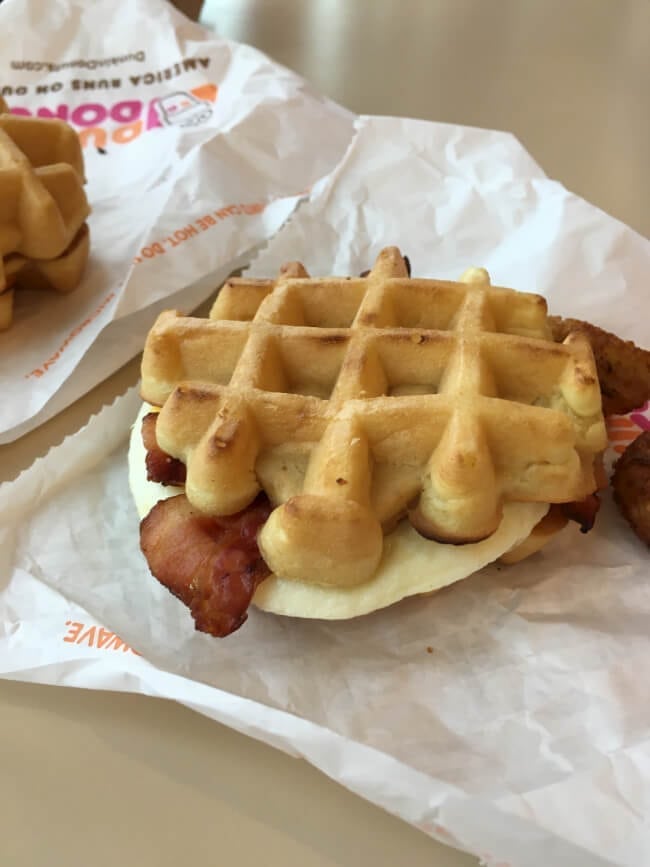 We headed over there for dinner a few days ago, and we were pretty excited to try it out (as well as to share a caramel apple croissant donut. So good). They had two different options – a chicken and cheese sandwich, and then an egg, cheese, and cherrywood smoked bacon sandwich. We got both!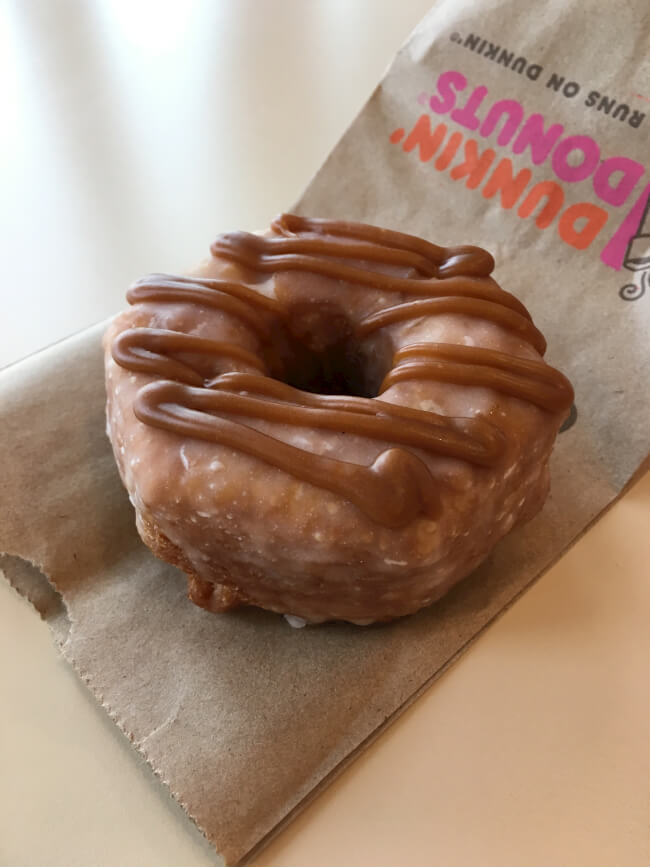 They are delicious! It was a fun way to have "brinner" that night, and we all really enjoyed it. Dunkin' Donuts is just a fun restaurant in general – Jack has been begging us to go back.
Breakfast Stuffed
Have you ever tried our loaded breakfast waffles recipe? If not – what are you waiting for?! They are so delightful, and they combine all your favorite breakfast foods into one.
Pizza Waffles
This is another great option for brinner! This recipe from Spend with Pennies looks fantastic.
Nutella Stuffed Biscuit Waffles
Who doesn't love Nutella? I sure do! This recipe really intrigued me.
Churro Waffles
This recipe combines two of my favorite items – churros and waffles! YUM!
Waffle Cone
We love waffle cones around here, and whenever we get the chance to have one…we jump on it! We actually bought a waffle cone maker awhile back that is really fun!
Waffle Nachos
These can be sweet OR savory – the sky is the limit! Pinterest has you covered for this one.
Taco Waffles 
This idea really intrigued me  – you make waffles using cornbread, and then you make them into a taco. So fun!
What is your favorite way to eat a waffle? I have to admit, I'm feeling pretty partial to the waffle sandwich lately. I love that I can get it all day long at Dunkin' Donuts – which is convenient for our busy lives. I don't always get up early enough to have breakfast, so it's nice to have the excuse to have it later in the week.
Dunkin' Donuts also recently "sweetened the deal" with their new mobile game – "Savor the Flavor". It features virtual scratch cards that you can use in the Dunkin' Donuts app through September 30th – you can win one of many daily prizes (such as gift cards to try the new Belgian Waffle sandwiches) or the chance to win a free year of breakfast sandwiches. It's a fun thing to do while you wait in line for your donut or sand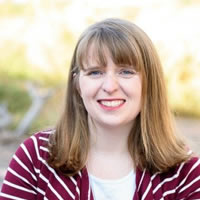 Katie is a Colorado-native, BYU graduated, and most importantly, wife to one and mother to three beautiful boys. She is passionate about sharing her experiences with others – especially about pregnancy, breastfeeding, cooking, and crafts. She is an International Board Certified Lactation Consultant. She loves spending time with her family and helping others find joy in family life.