Looking for smoker recipes to try out? If you just got a smoker (we have a Traeger), here are some of the best Trager recipes out there (though you can definitely use them on any brand!)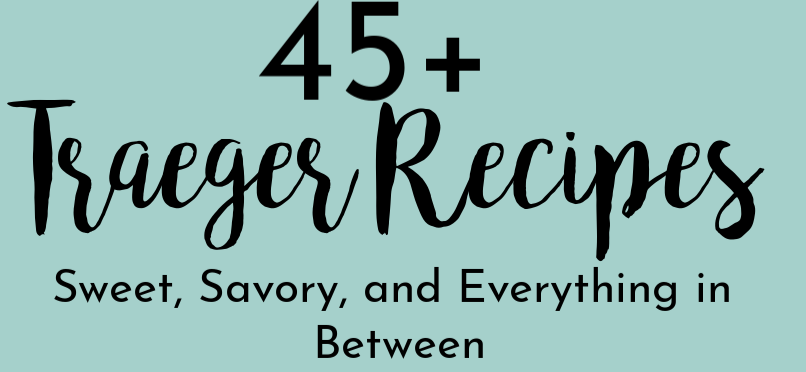 Traeger Grills Recipe
Earlier this summer, we got a Traeger Timberline 850.
Although there has been a bit of a learning curve, we have come to really appreciate the taste of food that has been slow smoked for hours.
It's amazing what you can make with a smoker, too! Of course, there are meats like pork and brisket – but that's only tipping the scale of what you can do with it.
We had smoked nachos for my birthday, and I could have died and gone to heaven.
They were so delicious.
Because I'm sure a lot of people are going to be getting Traegers for Christmas, I thought I would share some different Traeger recipes that you can use.
Can you use these on a different smoker? Of course! However, because I have a Traeger, and I know I have found myself searching, "Traeger Recipes" on Google, I thought it was worth doing a post specifically on that 🙂
First, I'll start out with a recipe from my blog (I have many more to come), along with a couple from my brother-in-law's blog and my sister-in-law's blog (yes, our goal is to have all of our family blogging eventually. Ha!).
Then I'll share some from other blogs and directly from the Traeger website. I LOVE the Trager app, because it's full of tons of delicious recipes. Plus, if you have a WiFi Enabled Traeger, it makes it even easier to set your smoker up.
Be sure to join our NEW Smoking group on Facebook! All smokers welcome 🙂
Traeger Grill Recipes
Favorite Accessories and Tools
I thought I'd share some of our favorite tools for cooking on our Traeger – many of which are helpful for the recipes we share below.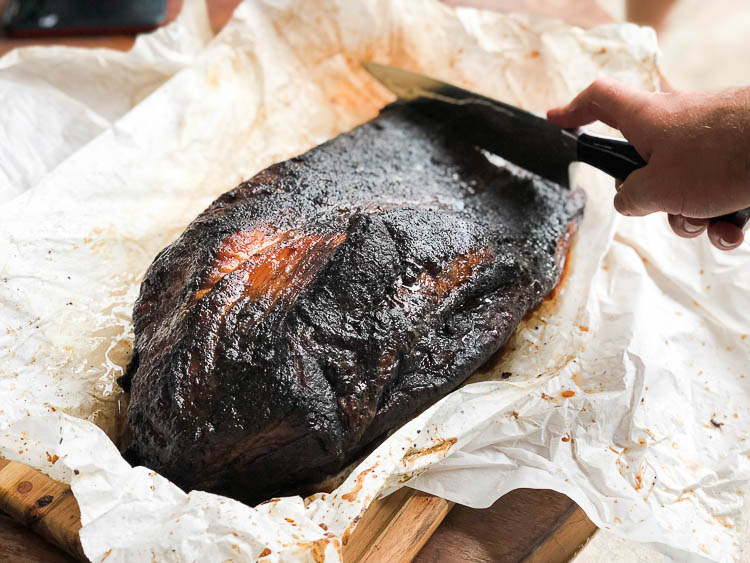 How to Smoke a Brisket: The Ultimate Guide
Smoking a brisket is definitely an art, and there were a few times I wasn't sure ours would actaully be done when it needed to be…but in the end, it turned out delicious and amazing. In the post above, I share everything you need to know about smoking a brisket. Here is another great recipe with a delicious mop sauce.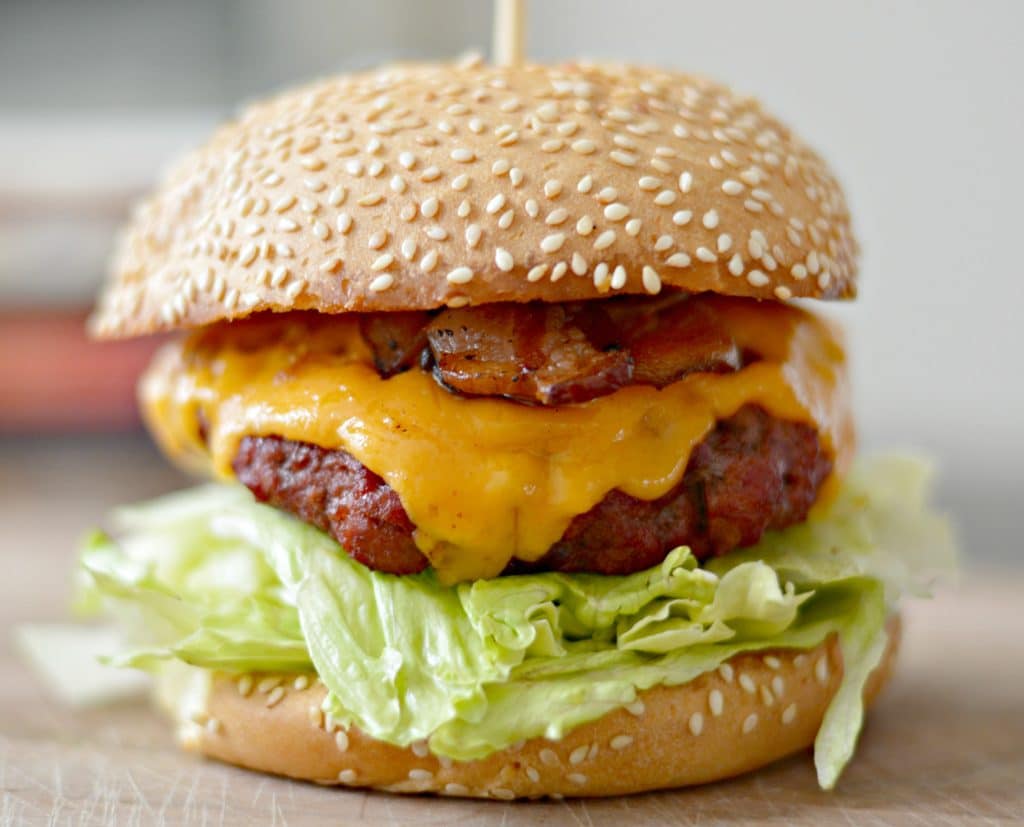 If you've never had a smokey hamburger…you are really missing out. This is the perfect way to grill and smoke your cheeseburgers to perfection.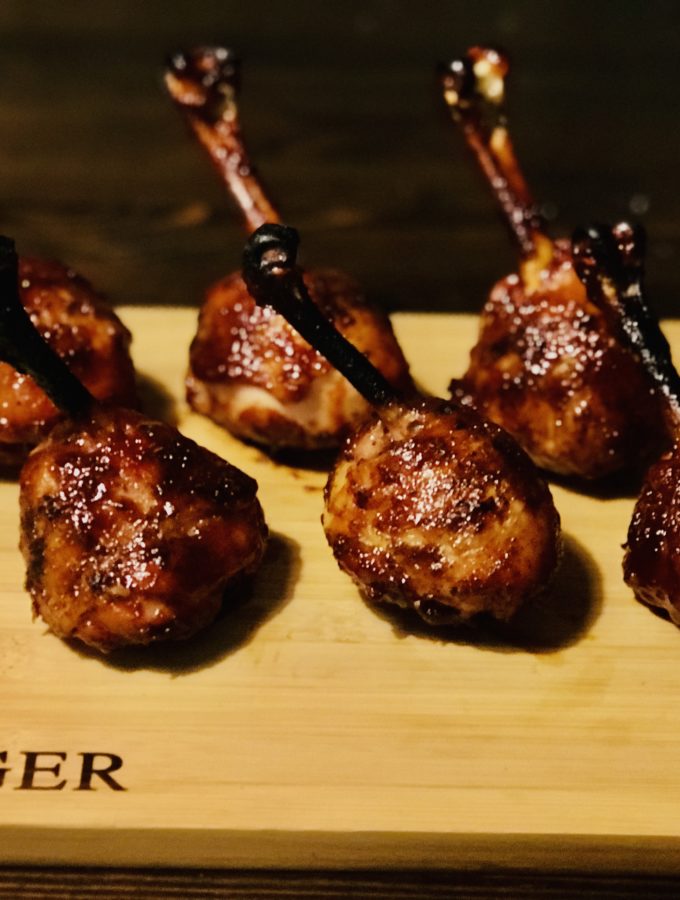 How fun are these chicken lollipops? I can't wait to try these. Such a fun twist on this traditional meat.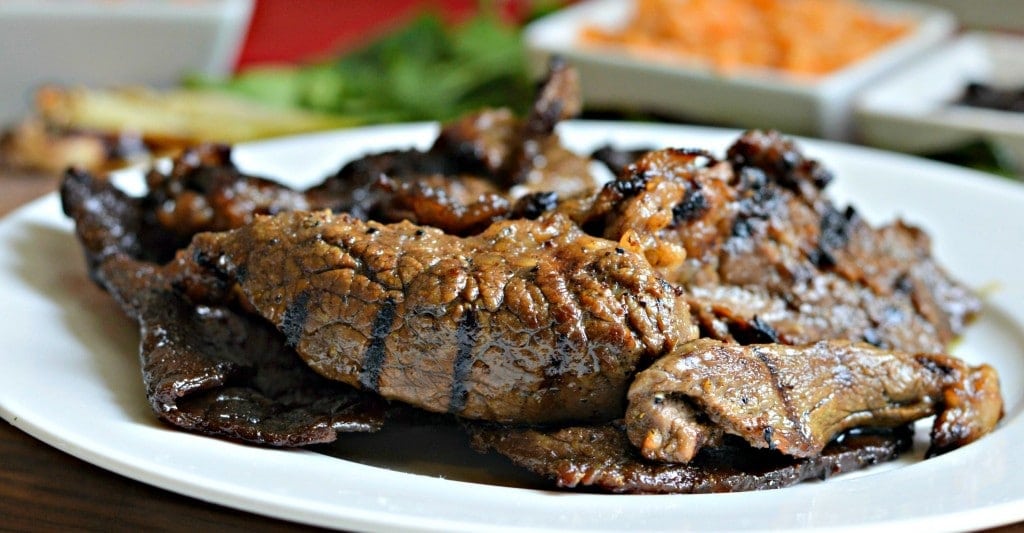 Yum…we love carne asada! We have shared our Slow Cooker Carne Asada in the past, but I don't think anything beats carne asade on the grill/smoker.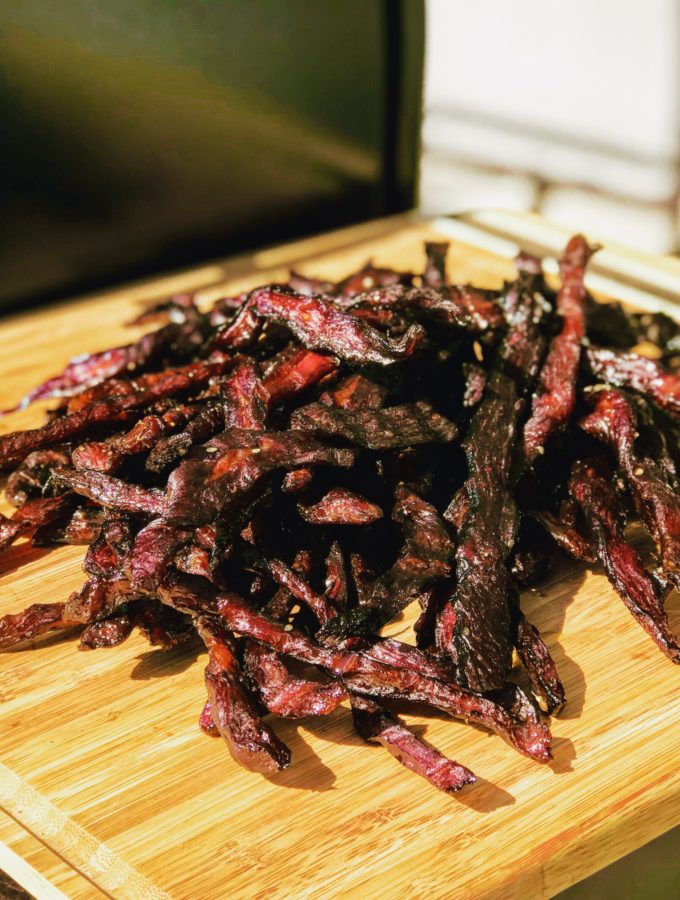 Need I say more? Our family LOVES beef jerky, but it can get pricey. This version sounds absolutely delectable. Oliver is an especially big fan of beef jerky, so I can't wait to try these.
And now are recipes from other bloggers across the web – as well as recipes straight from the Traeger website. They have seriously such a HUGE variety in their collection, it was hard to just pick a couple of the most delicious to feature. I was really excited about their breakfast and dessert section. I'm already trying to decide which dessert I want to try first on our Traeger – I think pound cake is a pretty big contender!
Make sure you click through to these sites and pin directly from their site any recipes that stand out to you. Be sure to leave a comment below about YOUR favorite recipes for the Traeger.
Other Posts You May Enjoy: