The Best Dutch Oven Ribs Recipe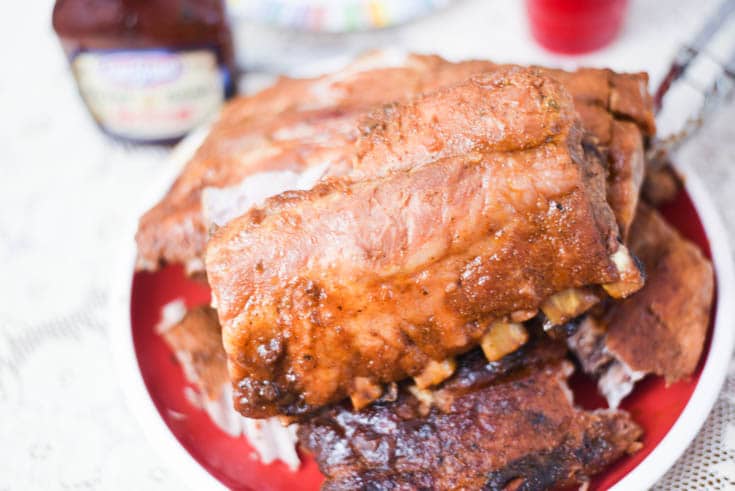 These BBQ Baby Back Ribs made in the Dutch Oven will change your life! They are tender, flavorful, and absolutely delicious!
Nothing says summer to me like a good outdoor dutch oven recipe.
We've experimented a bit over the years, and I feel like each recipes gets better and better.
And the latest one? Seriously the best.
With Father's Day coming up, we wanted to share with you all a fool proof, dutch oven BBQ ribs recipe. Because what dad wouldn't love ribs on Father's Day?!
I've had ribs from the grill, from the oven, and from restaurants, and I can honestly say I've never had ribs as good as these ones.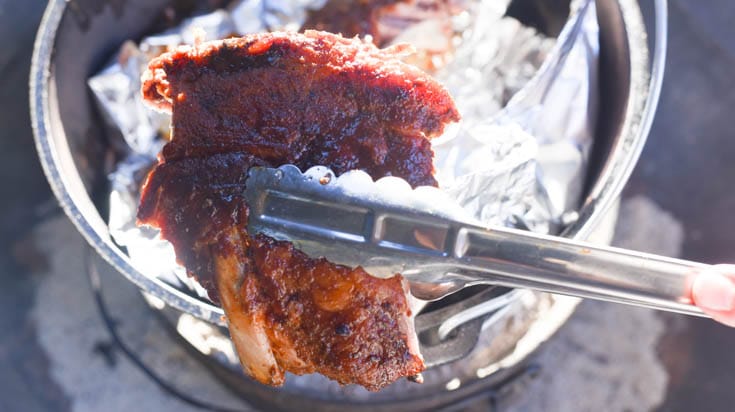 As my dad always says, everything always tastes better outside…and I think I'll add to that – and in a dutch oven.
I researched how to make perfect ribs, and I used all of the tips and techniques I found to make sure this recipe turned out perfectly.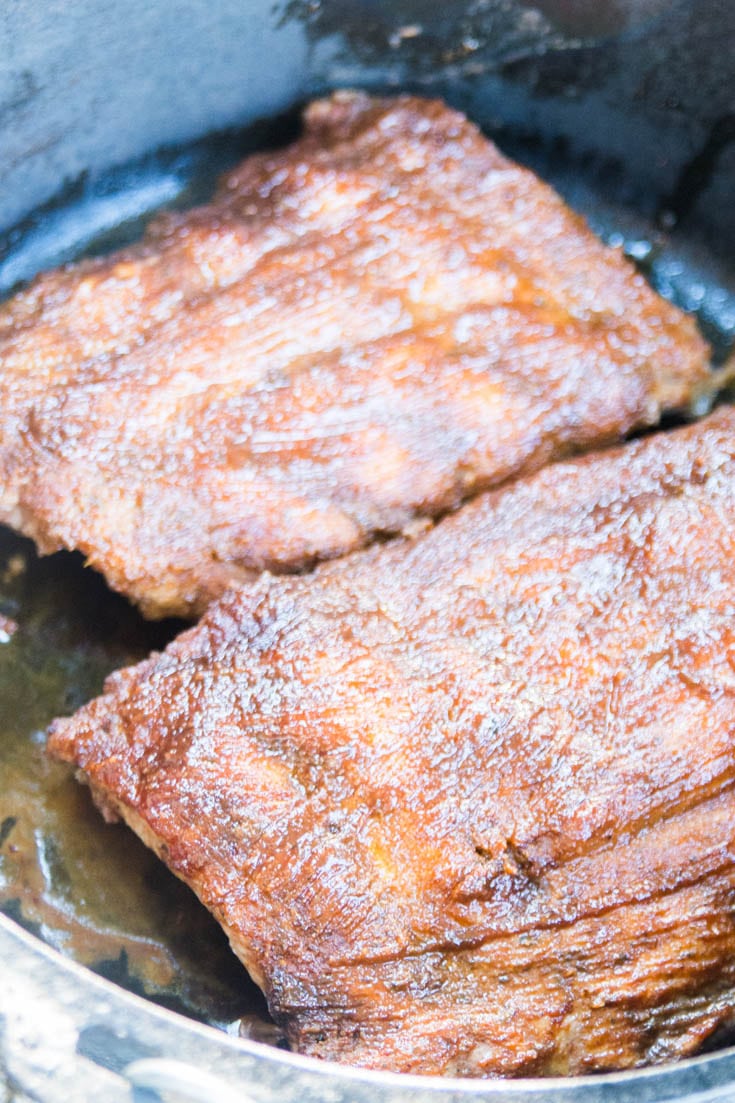 Here are a few things I learned:
The key to perfect ribs is cooking them long and slow
A delicious BBQ dry rub is essential
Less is more when it comes to BBQ sauce — too much can burn
Use a BBQ mop for basting – this is basically a thin BBQ sauce, often made thinner with vinegar. We took a bottle of Kingsford's Original BBQ sauce (sooo good) and mixed in some vinegar.
Wrapping them in tin foil part way through can help seal in the flavor and juiciness
Ribs are done at 145 degrees, but it's best to have the internal temperature between 190 and 203 for optimal tenderness. Always use a meat thermometer!
They shouldn't be falling off the bone, but they should be tender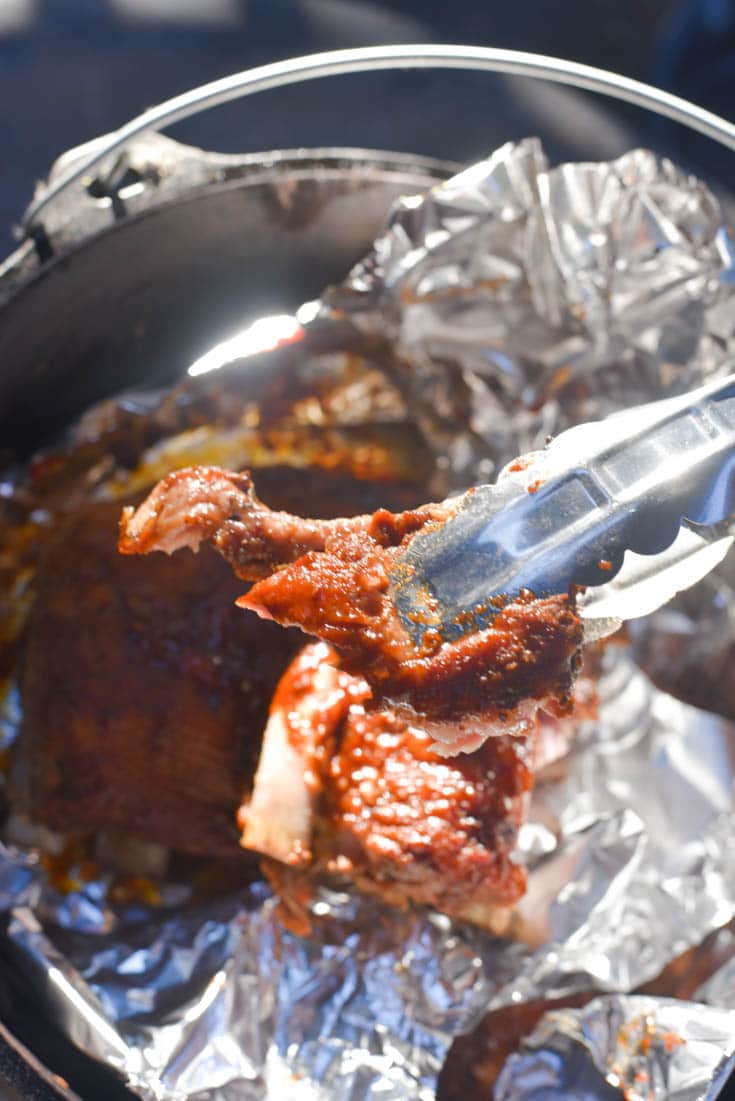 I also believe that cooking these over Kingsford Charcoal briquettes also made for the perfect finishing touch. I feel that charcoal just gives food a flavor that nothing else can do. And since we were cooking this in the dutch oven for several hours, we opted to use Kingsford's long burning briquettes – just for good measure. They are super easy to light, and they last a long time!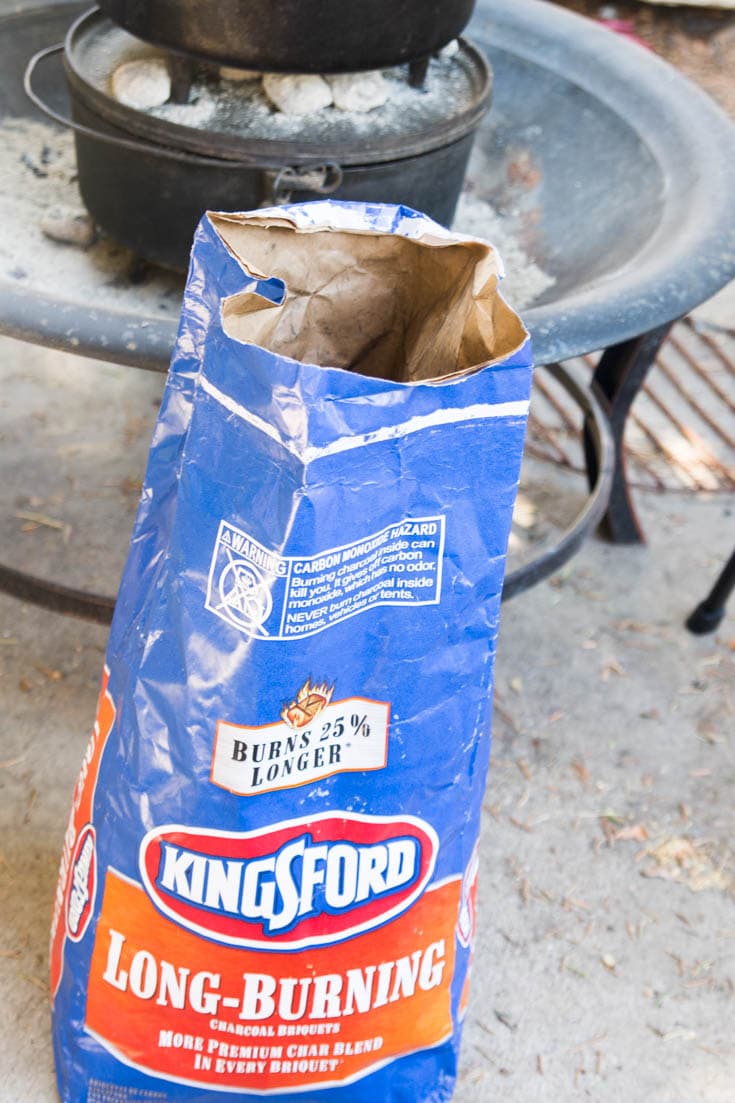 Also while I was researching this recipe, I found that there weren't a ton of dutch oven ribs recipes out there…and it surprised me! So I'm excited to be able to add a recipe that hopefully you may not have thought of before.
I think that cooking in the dutch oven is great – especially on holidays like Father's day – because it's so simple. You just have to check it a few times, but beyond that, it really doesn't require a lot of babysitting…which makes more time for visiting!
So I hope that you'll try this recipe and enjoy it as much as we do!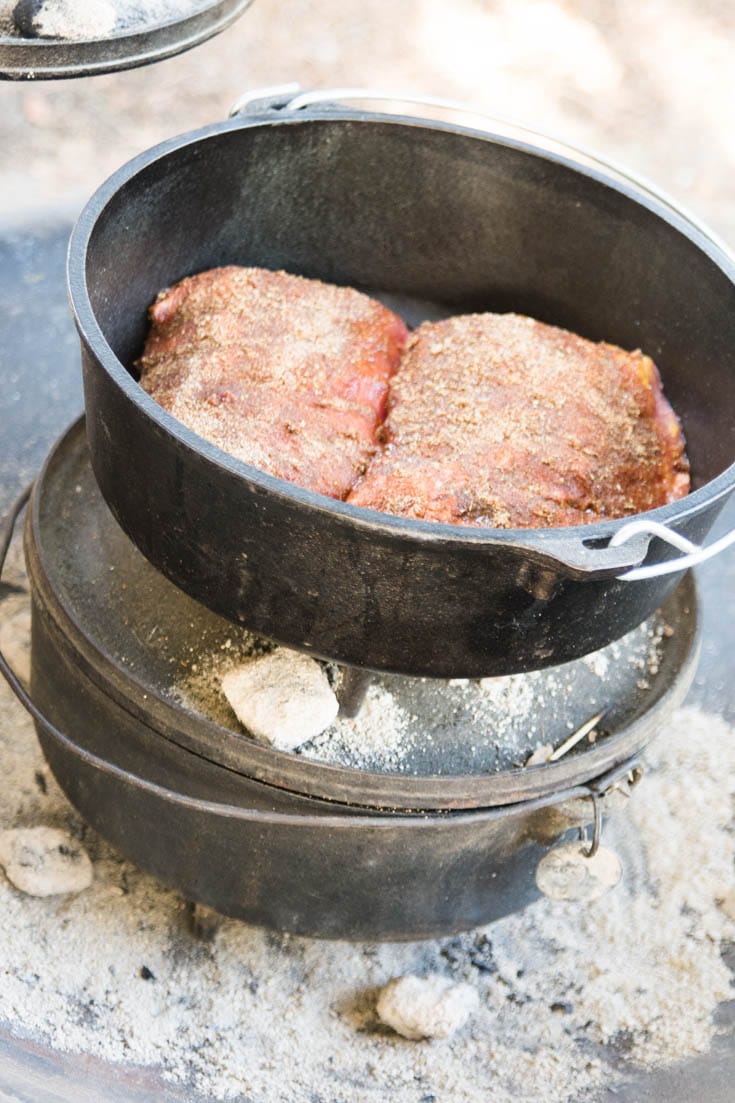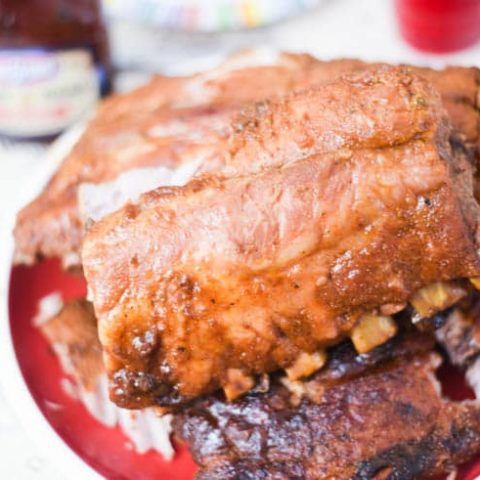 Dutch Oven Ribs Recipe
Ingredients
BBQ Spice Rub
`1 cup brown sugar
1 tablespoon black pepper
1 tablespoon paprika
1 tablespoon salt
1 tablespoon chili powder
1 tablespoon garlic powder
1 tablespoon onion powder
1 tablespoon oregano
Dutch Oven Ribs
3 lb baby back ribs
1-2 teaspoon yellow mustard
3 tablespoon BBQ dry rub
1 cup Kingsford BBQ Sauce
1 tablespoon white vinegar
Instructions
BBQ Spice Rub
Mix together all of the ingredients for the spice rub. You will not use the entire mixture for the ribs - store in an air tight container.
Dutch Oven Ribs
Heat Kingsford long lasting charcoal
Remove the silver lining on the underside of the ribs if present.
Cover ribs with a thin layer of yellow mustard.
Cover ribs with spice rub.
In a 12-inch outdoor dutch oven stove, place ribs, meat side up. Place the lid back on it.
Add enough coals to keep the dutch oven at around 250 degrees - 9 above, 5 below. Keep other ones hot to replace later.
Let cook for about 45 minutes.
Mix together BBQ sauce and vinegar, and divide into three portions. After 45 minutes, baste the ribs with BBQ sauce from one of the portions. Cover again.
After another 45 minutes, baste again (with clean brush and BBQ sauce), and then wrap the ribs in tin foil, meat side down and loosely wrapping on top. Cover again.
After 45 more minutes, baste again (with clean brush and BBQ sauce) and test the meat temperature. If it's between 190 and 203, they are perfect! If not, cook for 10 minute increments (replace coals if needed). Meat is done when it reaches 145, but they aren't perfect until the 190 to 203 range.
Serve with extra BBQ sauce on the side and enjoy!
This is a sponsored conversation written by me on behalf of Kingsford. The opinions and text are all mine.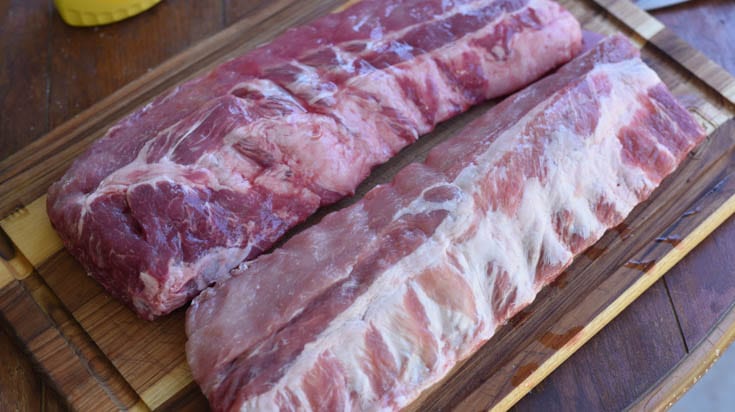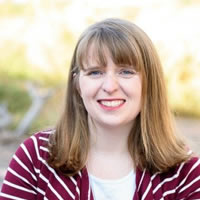 Katie is a Colorado-native, BYU graduated, and most importantly, wife to one and mother to three beautiful boys. She is passionate about sharing her experiences with others – especially about pregnancy, breastfeeding, cooking, and crafts. She is an International Board Certified Lactation Consultant. She loves spending time with her family and helping others find joy in family life.