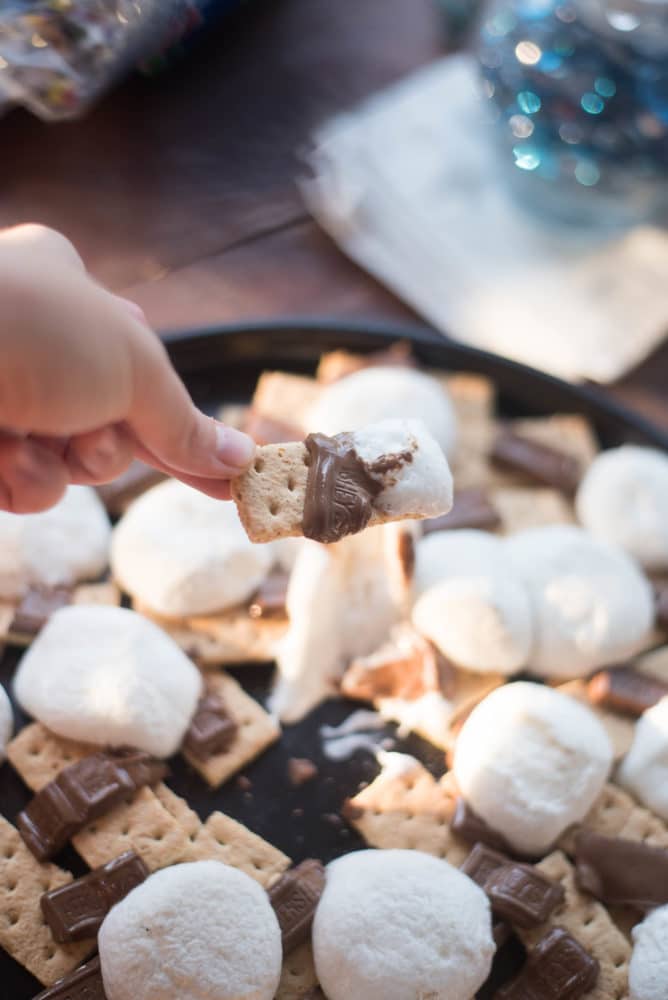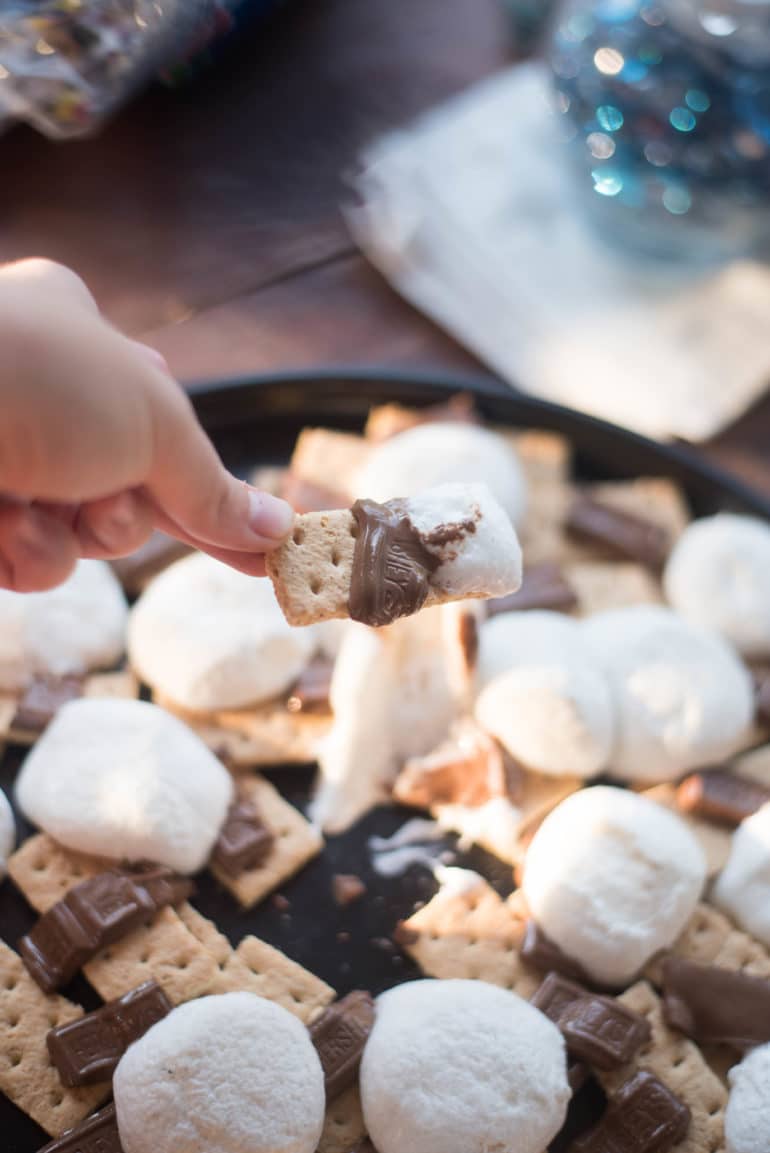 Quick S'mores Nachos
We are a family of S'mores lovers.
I mean…is there really anyone who doesn't love S'mores? What's not to like about chocolate, marshmallows, and graham crackers.
Well, I guess there's a couple of things that aren't my favorite – worrying that my kids will fall into the fire pit, and the inevitable mess!
But, the mess is always worth it in the end of the ooey, gooey-ness of a delicious s'more.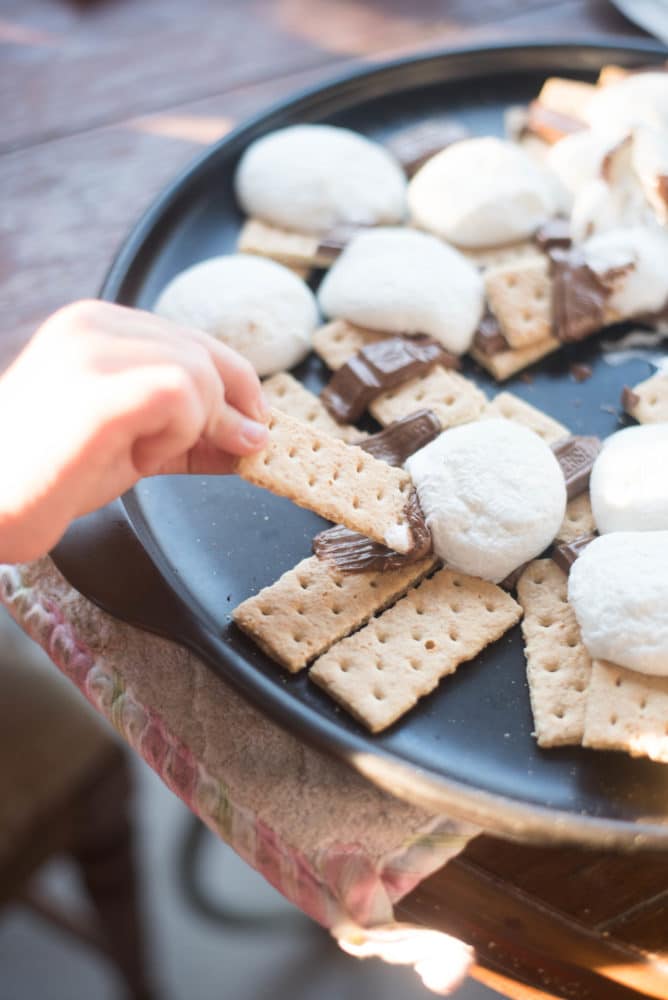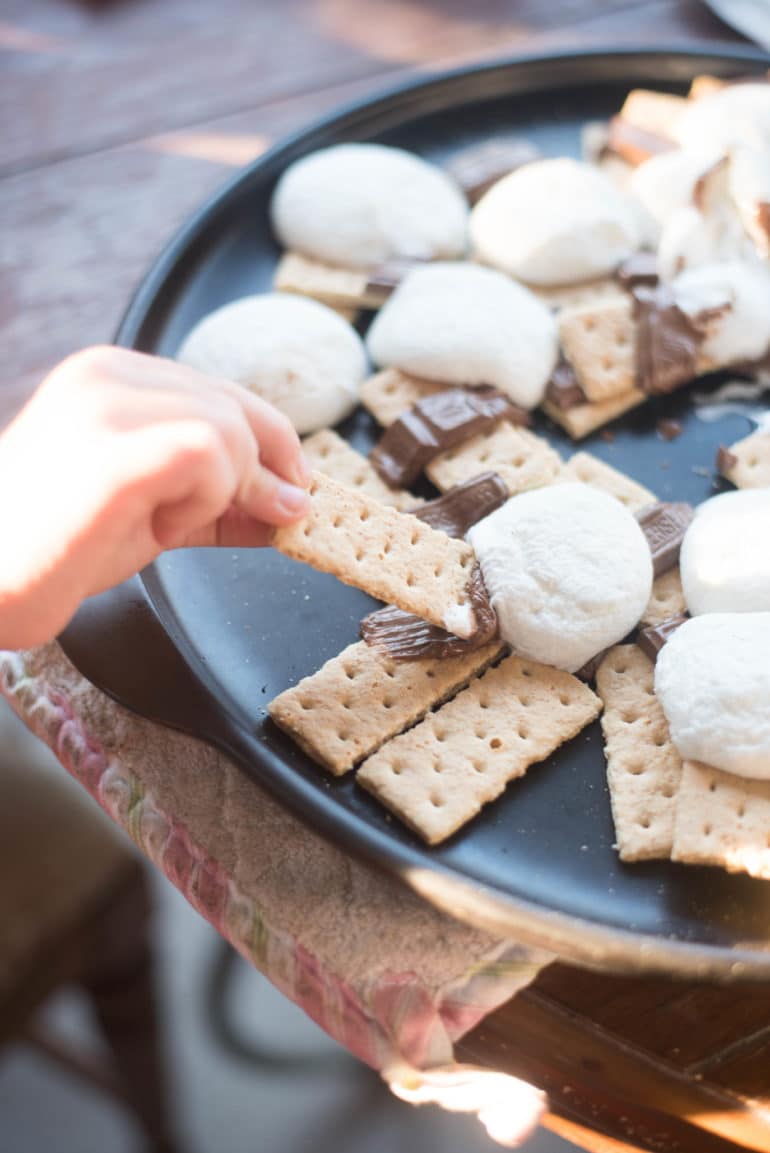 We always seem to end up with extra s'more supplies around our house, and our boys are always begging us to make s'mores.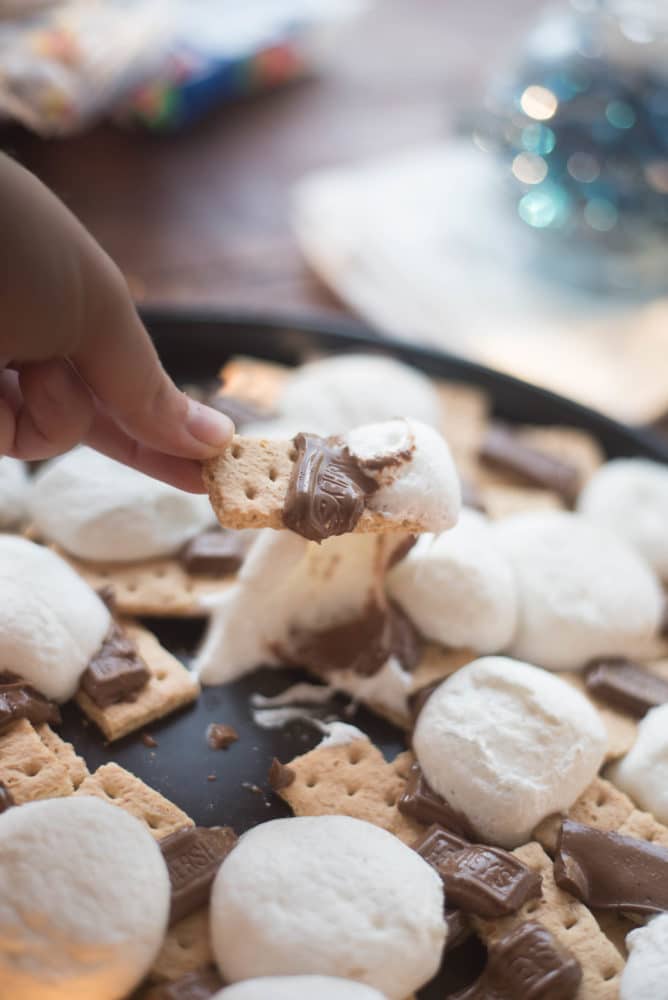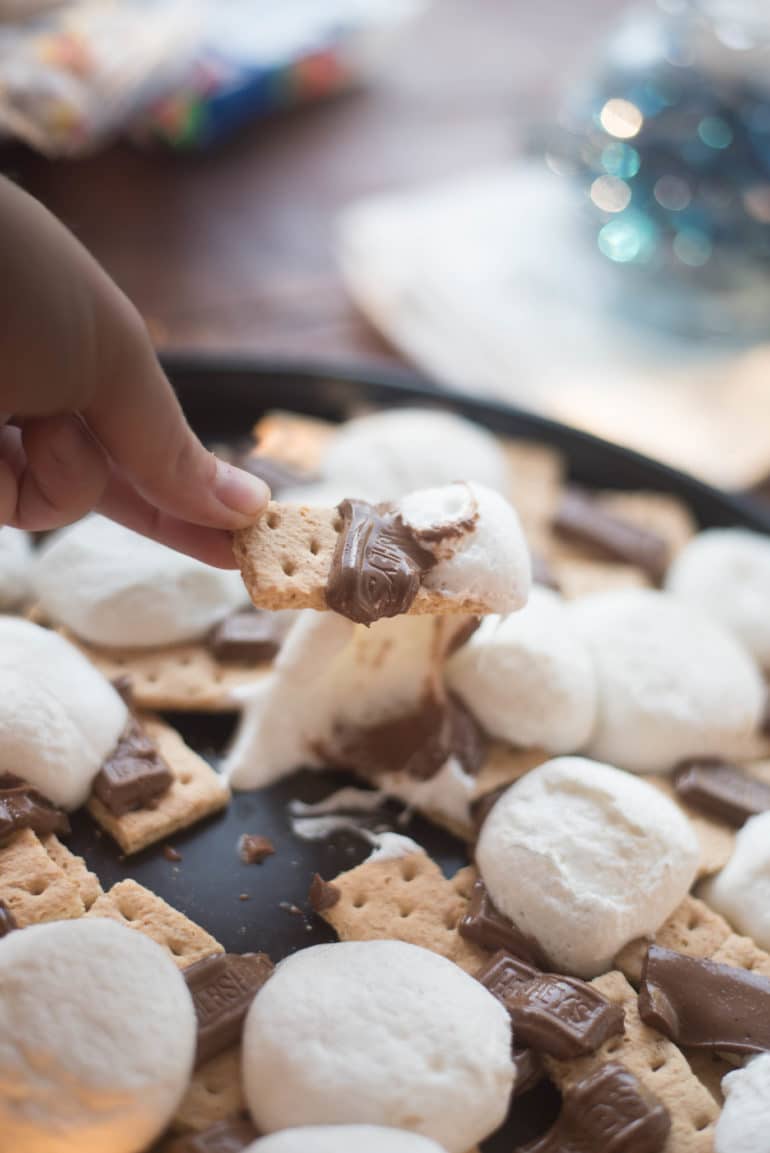 Last summer, Forrest had the idea to make these DELICIOUS smoked s'mores – and let me tell you, they were a HUGE hit with all of us.
They came together quickly, we didn't have to deal with any flames or setting up our backyard fire pit, and they were so GOOD.
Making them on the smoker gave them a really nice, smoky flavor.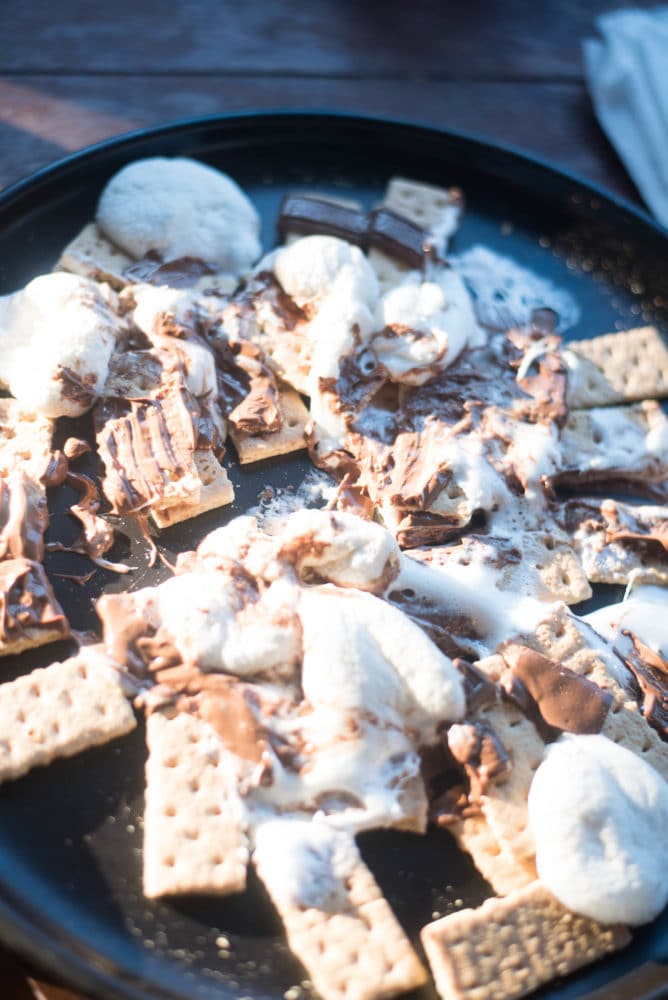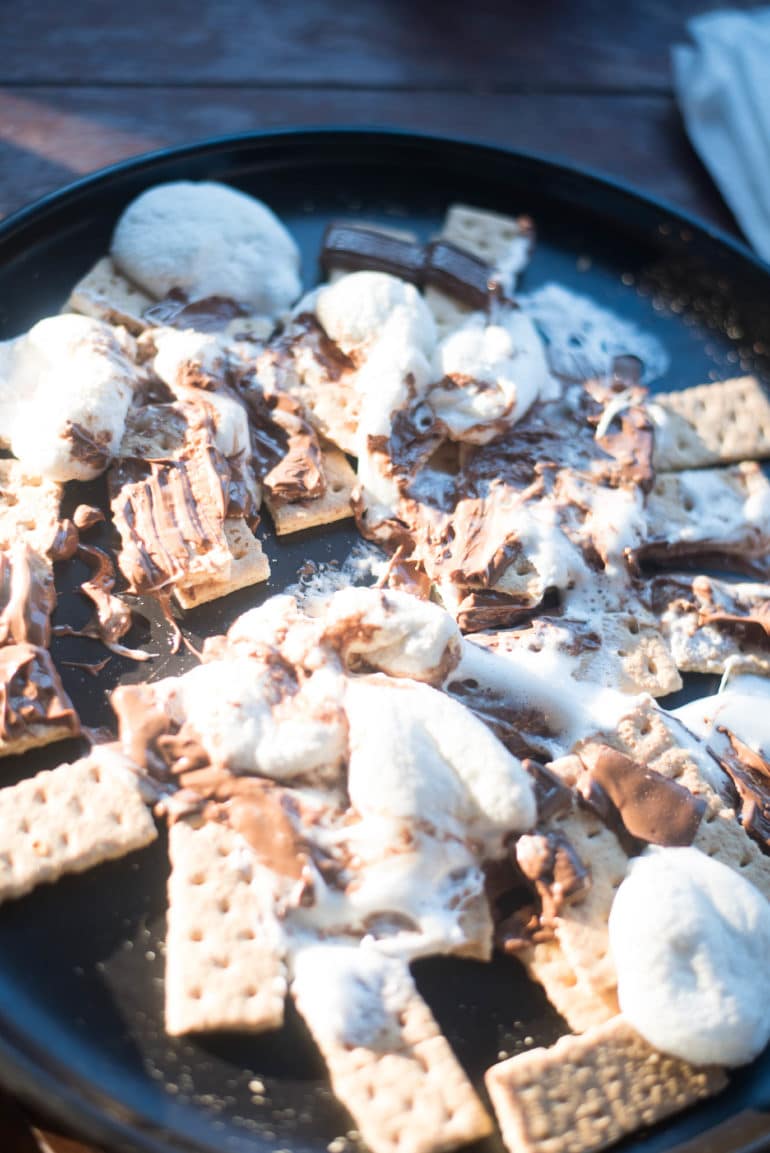 Don't forget to check out our other Traeger Recipes!
S'more Nachos
Here's how you can make these today! Be aware that the ingredients aren't exactly a science here – just use as few or as many as you'd like!
Equipment
Smoker
Smoker-friendly pan (no holes/slats in the bottom)
Ingredients: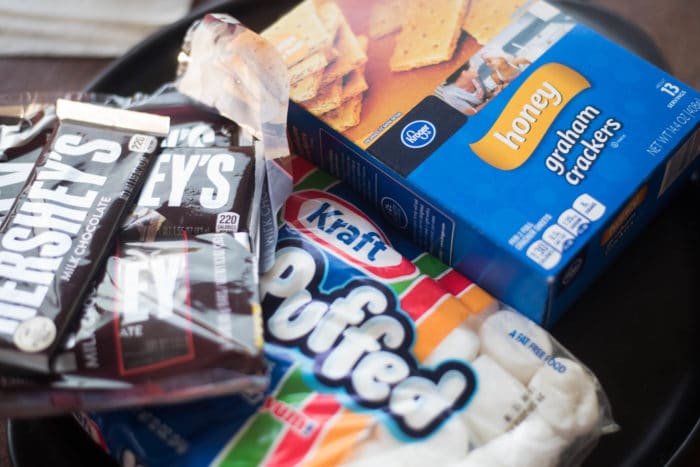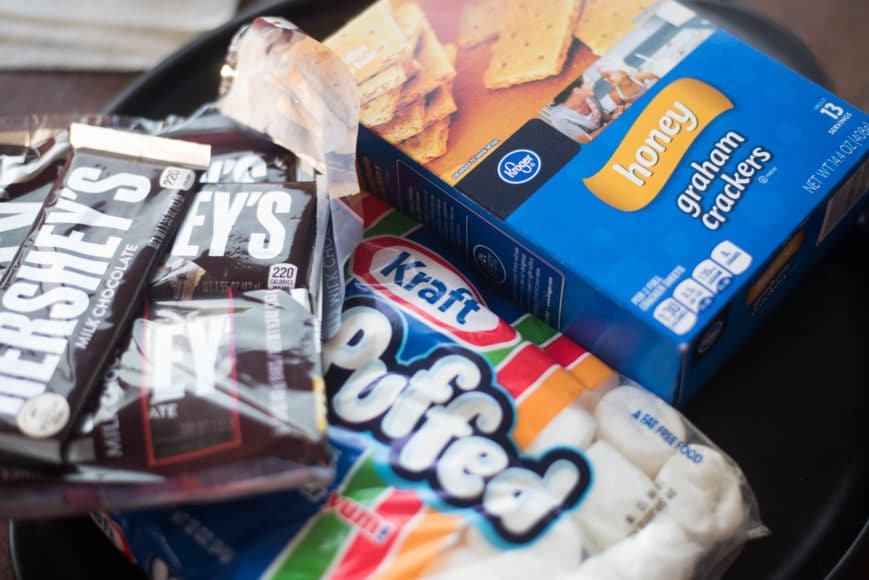 Box of Graham Crackers
3 Hershey's Chocolate Bars
Bag of Marshmallows
Instructions: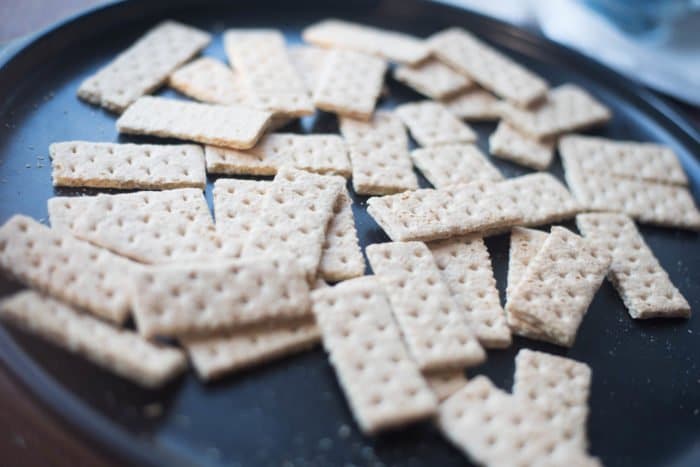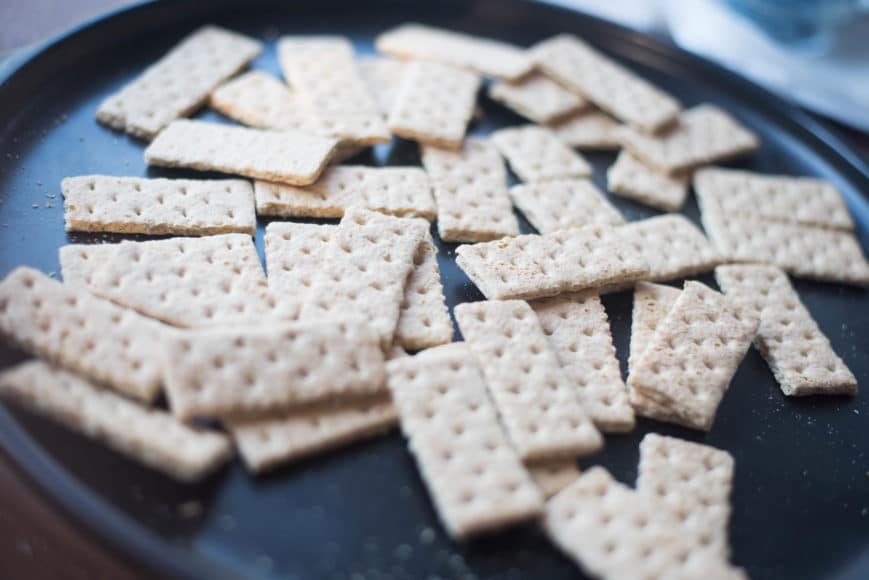 Break graham crackers into pieces and spread on a smoker safe pan.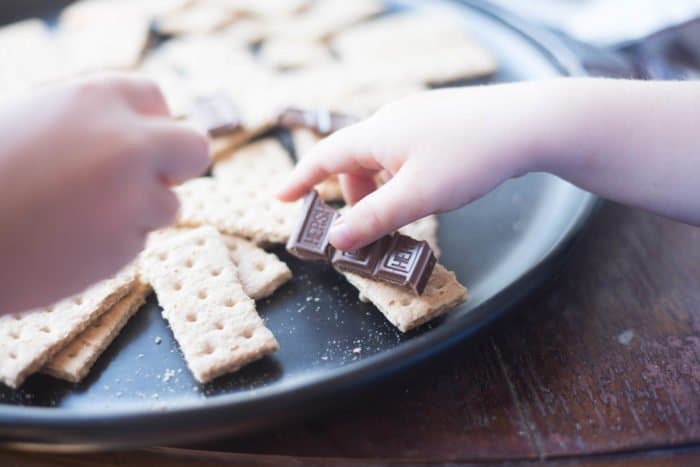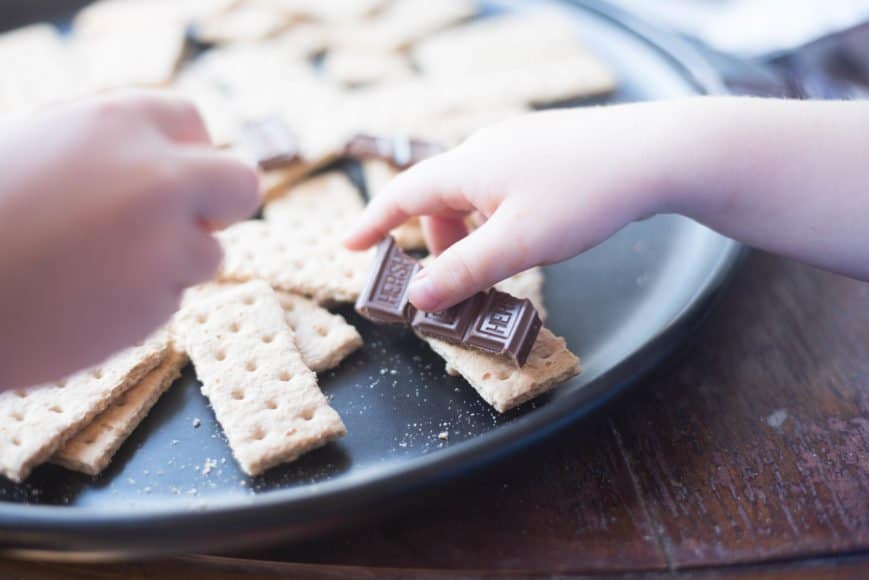 Break chocolate bar into pieces and place on top of graham crackers.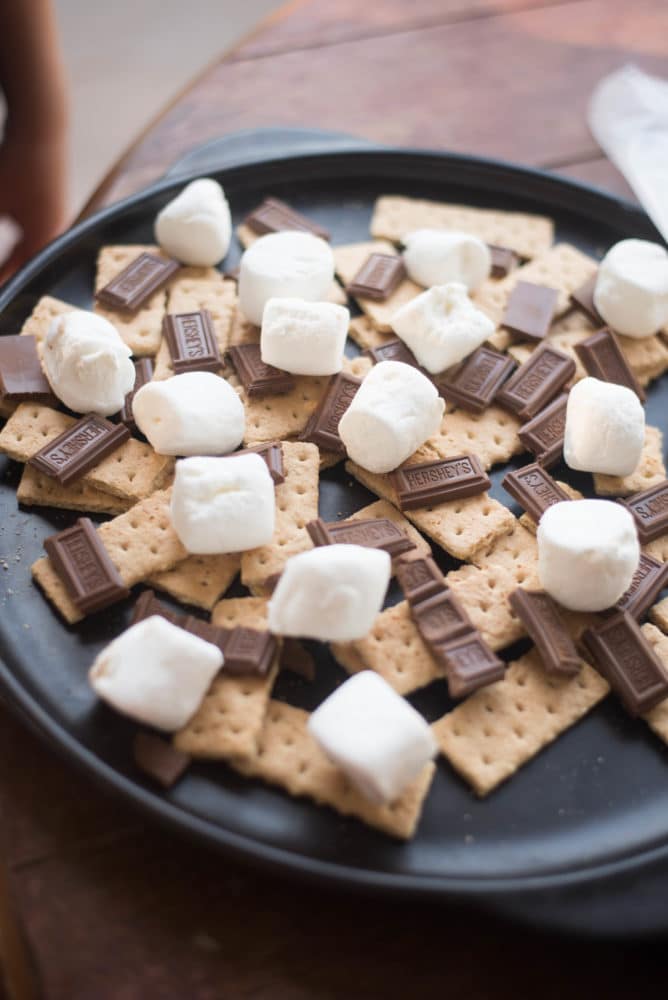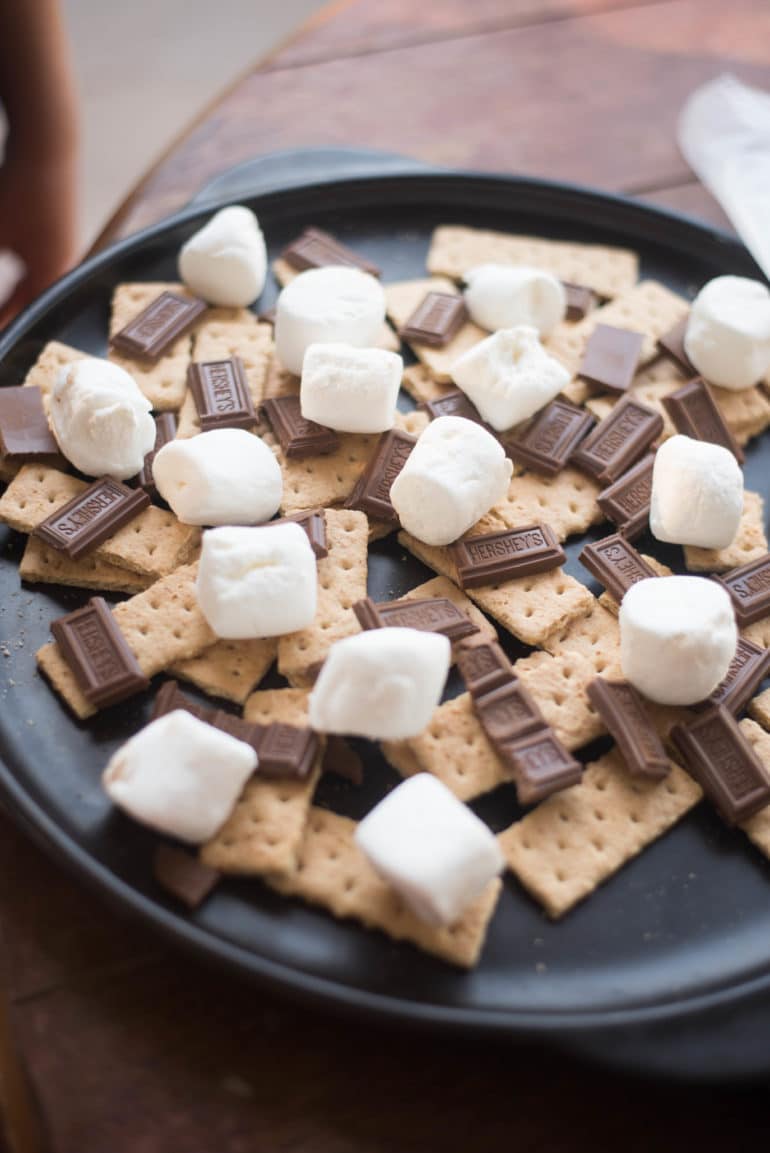 Scatter marsmallows on top.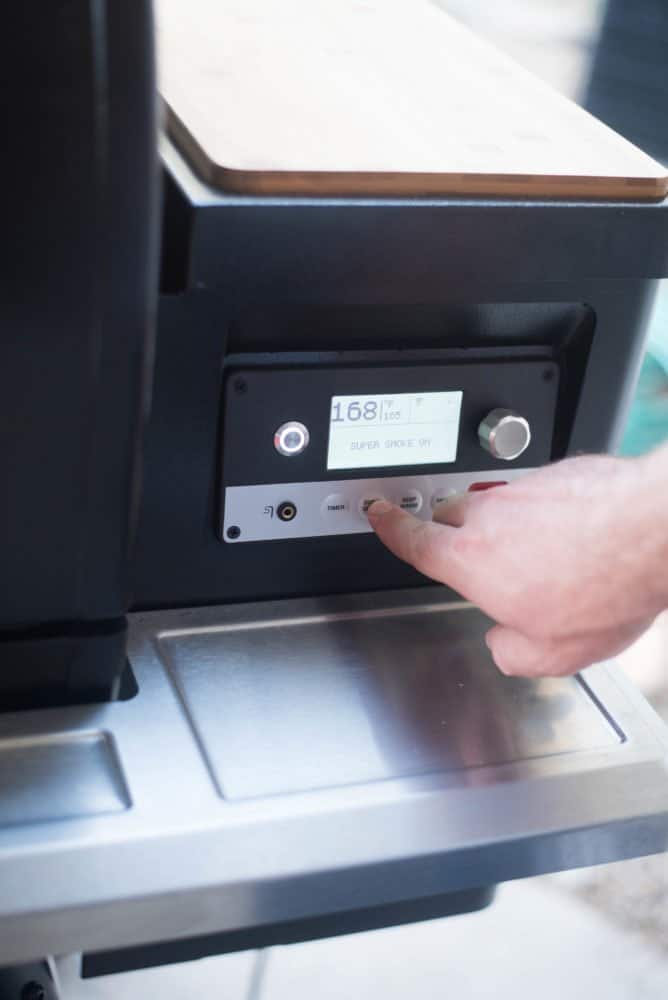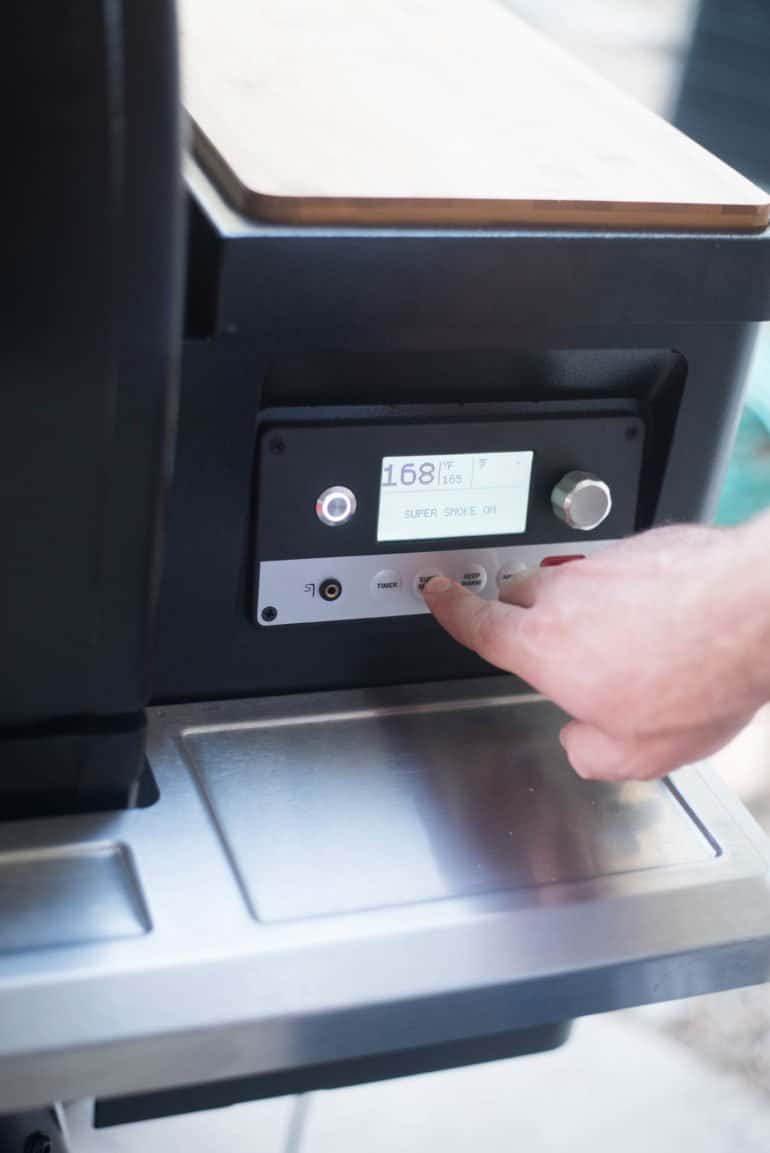 Set smoker to 225 and smoke for about 10 minutes. We used the "Super Smoke" feature on our Traeger. Then turn temperature up to 375 for another five minutes.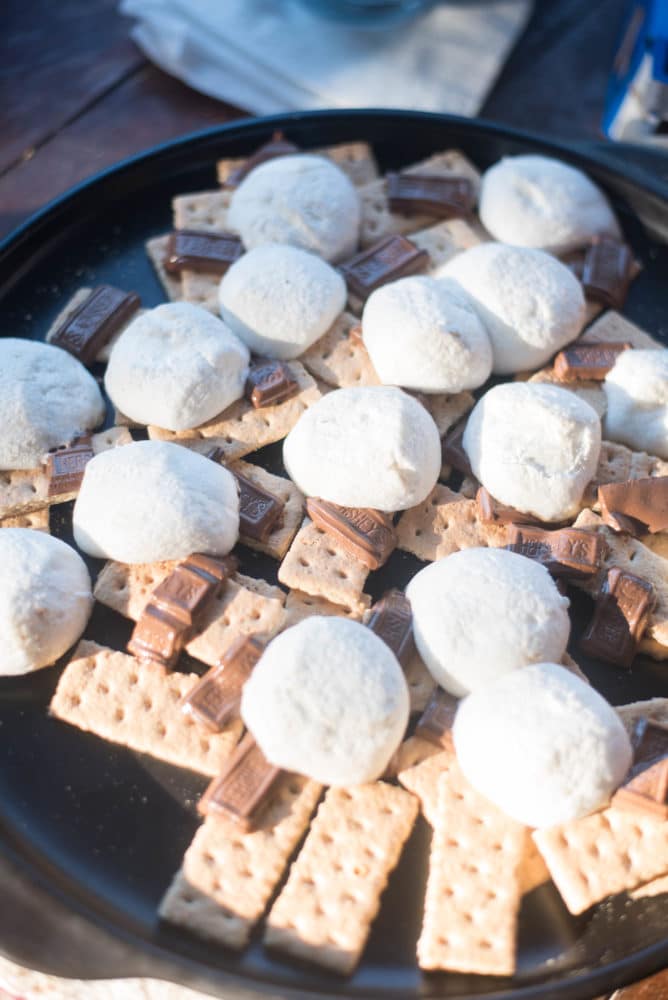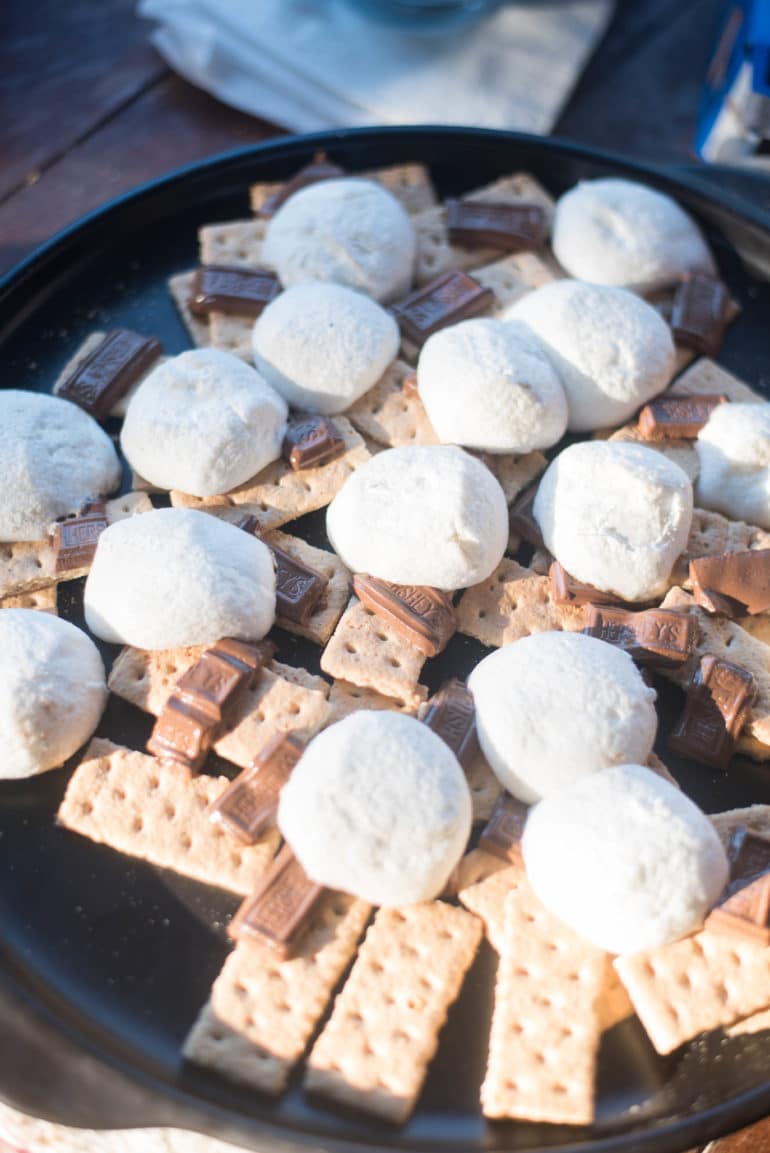 Carefully remove from smoker. The marshmallows will be nice and fluffy – you may want to spread them over the rest of the ingredients with a rubber spatula.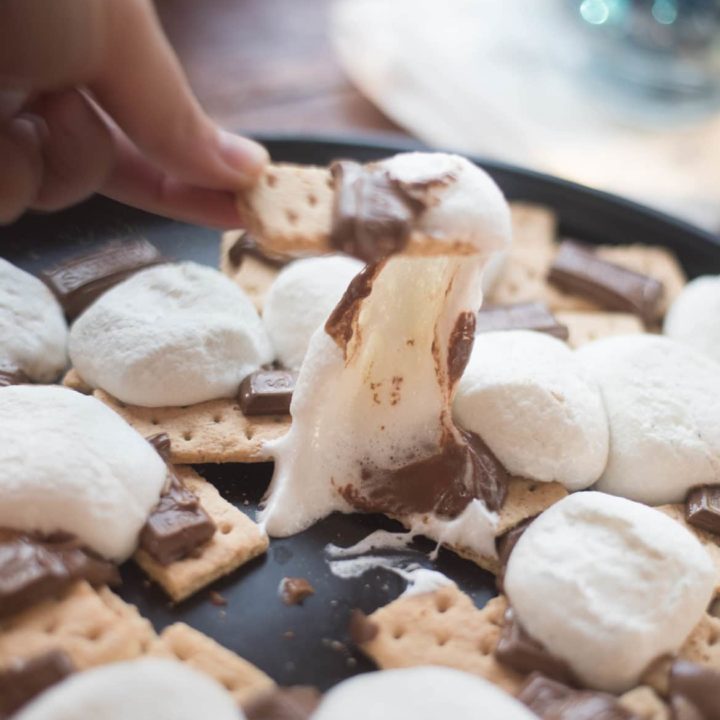 Smoked S'mores Nachos
Yield: 6
Prep Time: 5 minutes
Cook Time: 15 minutes
Total Time: 20 minutes
The easiest way to enjoy s'mores this summer is with these s'mores nachos. YUM!
Ingredients
Graham crackers
Hershey's Chocolate Bars
Marshmallows
Instructions
Break graham crackers into pieces and spread on a smoker safe pan.
Break chocolate bar into pieces and spread on top of graham crackers.
Place marshmallows on top of chocolate bars.
Smoke at 225 for about 10 minutes
Turn up to 375 for another five minutes
Spread marshmallows with a rubber spatula
Other S'mores Treats You May Enjoy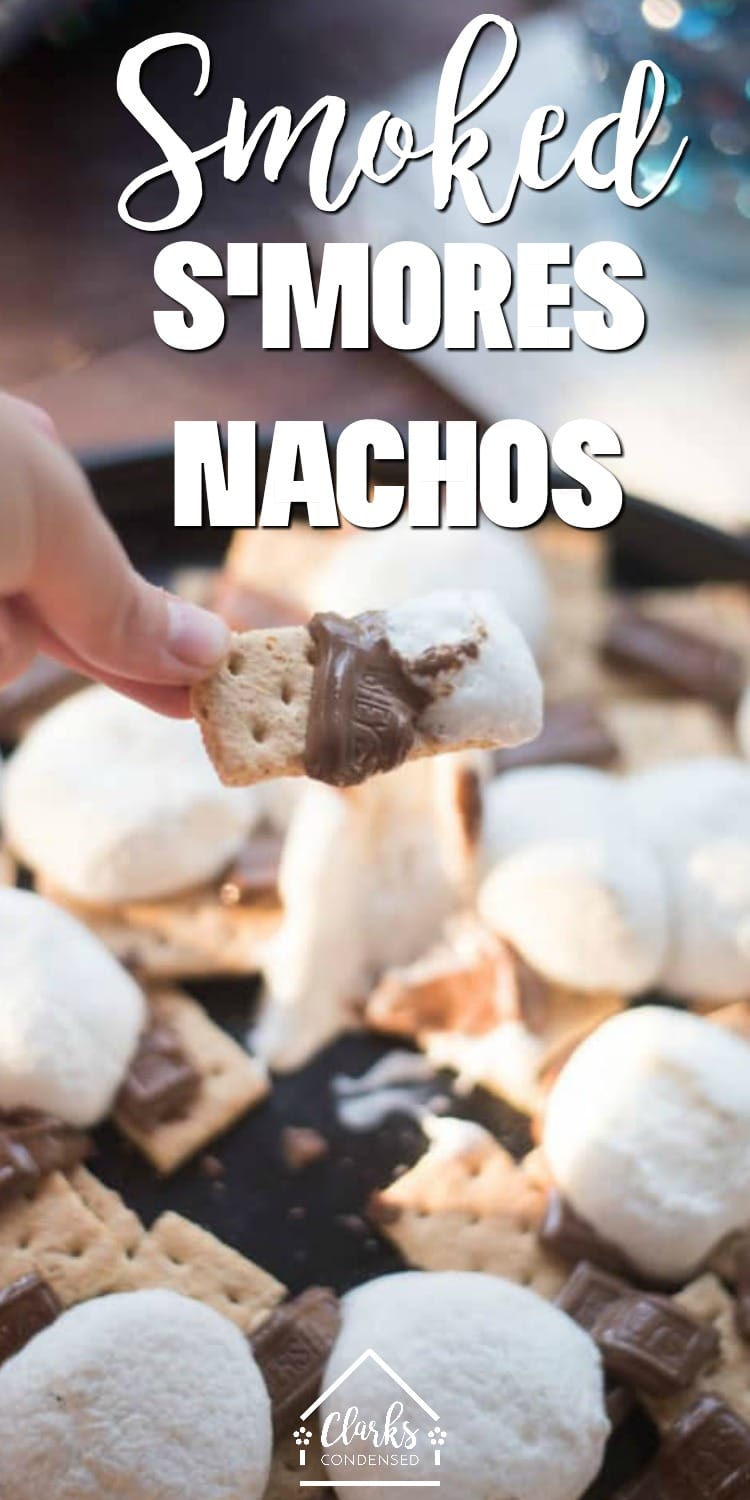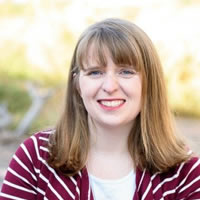 Katie is a Colorado-native, BYU graduated, and most importantly, wife to one and mother to three beautiful boys. She is passionate about sharing her experiences with others – especially about pregnancy, breastfeeding, cooking, and crafts. She is an International Board Certified Lactation Consultant. She loves spending time with her family and helping others find joy in family life.