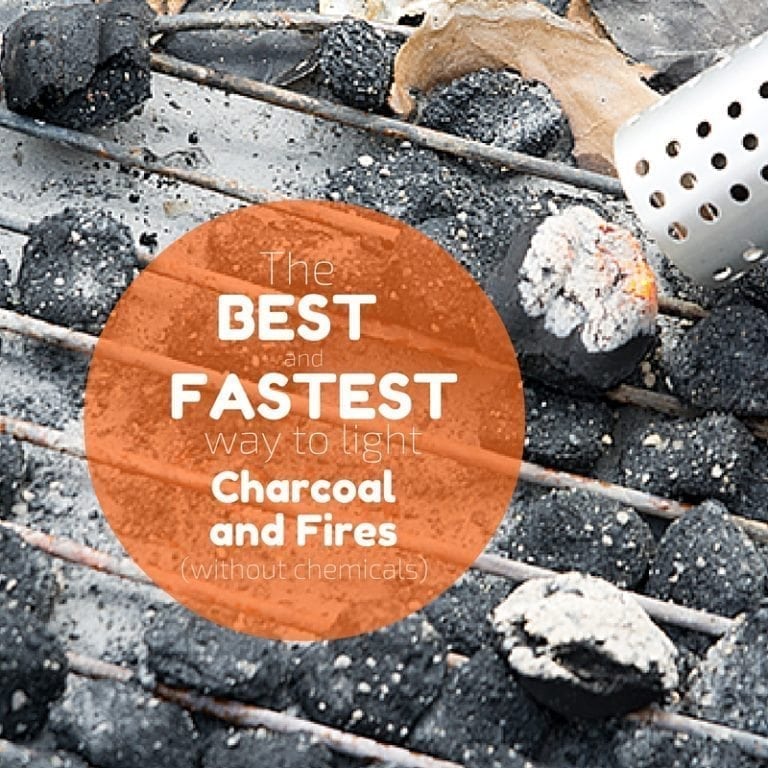 Summer is quickly approaching – I don't know about you, but I am SO ready for longer days, camping, and warmer weather.
Though really, the only reason I'm happy about the warmer weather is because we now have air conditioning.
But I digress.
We really enjoy outdoor cooking, and I can't wait to make some delicious dutch oven recipes. We will be having a bunch of them featured on the blog soon,
I think the most "annoying" part of outdoor cooking is starting the charcoals or the fire. It can take awhile – especially if you don't want to use lighter fluid. I was so excited when HomeRight sent us the ElectroLight Fire Starter to try out, because it makes lighting charcoal or starting a fire SO much easier.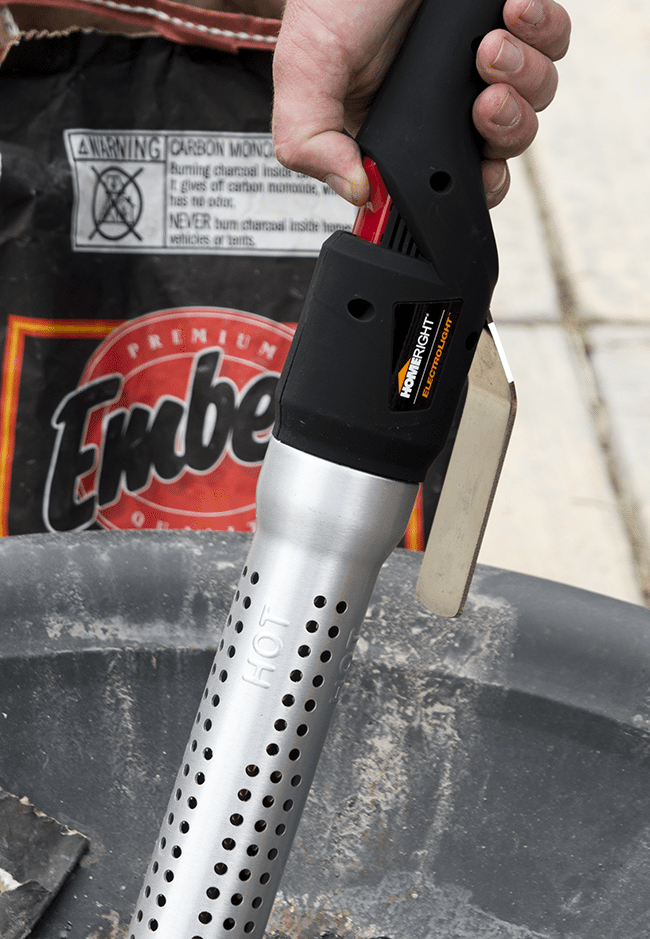 Here's a video of Forrest demonstrating how quickly it gets things started:
You can start a fire in less than a minute, and charcoals get burning pretty quickly as well. For someone who is impatient like me, it's a dream come true!
The ElectroLight Fire Starter is $69.99. However, if you plan on starting a lot of fires or lighting a lot of charcoal (whether over the fire pit or in your wood burning oven at home), we feel like it more than pays for itself. You don't have to mess with purchasing lighter fluid or charcoals soaked in lighter fluid (regular charcoal is SO much cheaper), and it also means you don't have to use any weird chemicals.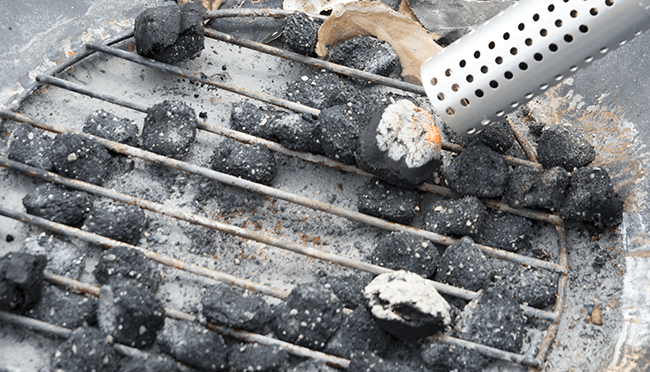 For me, the fact that it gets things started so quickly is the best part.
The only downside I can see is that it does require electricity. Fortunately, many camp sites (at least the ones we go to – we don't rough it that often) have electricity available, and if you are at home, you can easily just plug it in.
Not everything gets the Clarks Condensed seal of approval, but the ElectroLight Fire Starter certainly does. We can't wait to share some dutch oven recipes soon, which is going to be even more possible because of this product. Make sure you buy one today so you can join in on our outdoor cooking fun!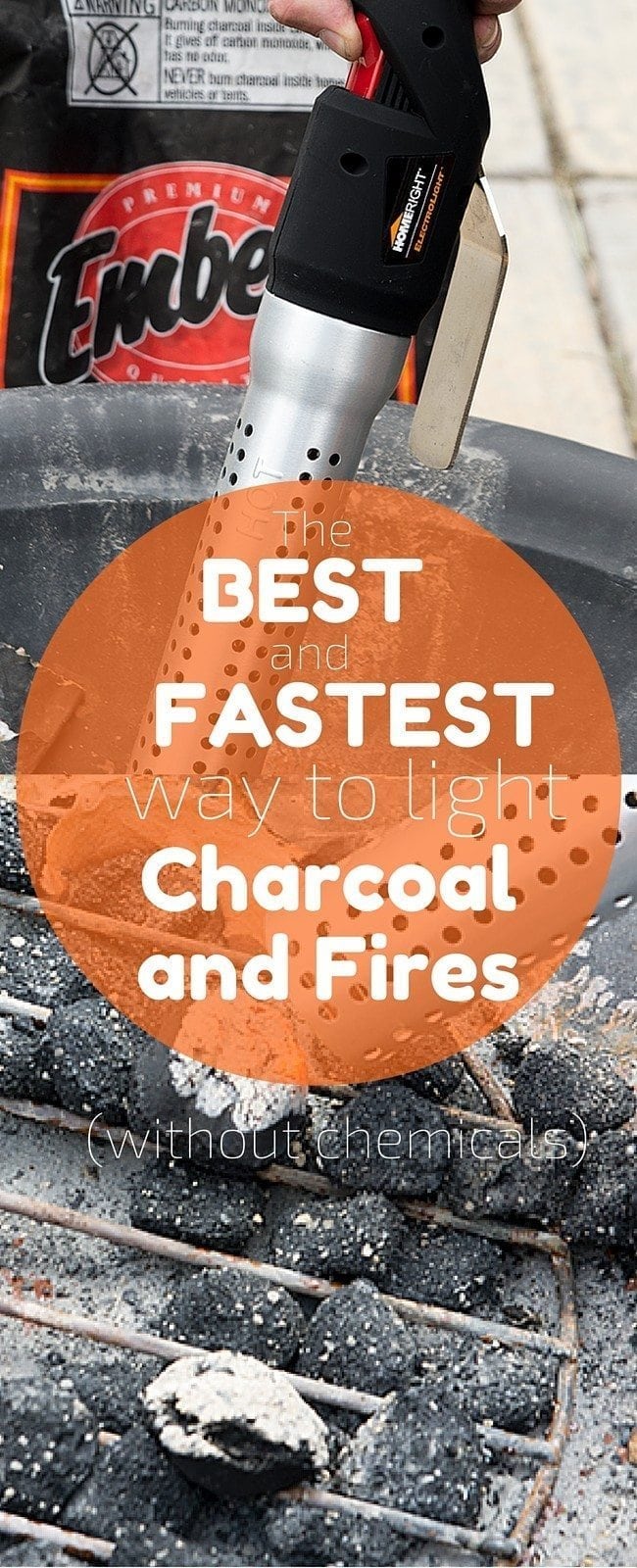 Thanks to HomeRight for this product. All opinions are my own.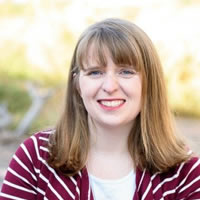 Katie is a Colorado-native, BYU graduated, and most importantly, wife to one and mother to three beautiful boys. She is passionate about sharing her experiences with others – especially about pregnancy, breastfeeding, cooking, and crafts. She is an International Board Certified Lactation Consultant. She loves spending time with her family and helping others find joy in family life.