Looking for Traeger Recipes to try out? If you just got a smoker (we have a Traeger), here are some of the best Traeger recipes out there (though you can definitely use them on any brand!)
Smoking on a Traeger
Earlier this summer, we got a Traeger Timberline 850.
Although there has been a bit of a learning curve, we have come to really appreciate the taste of food that has been slow smoked for hours.
It's amazing what you can make with a smoker, too! Of course, there are meats like pork and brisket – but that's only tipping the scale of what you can do with it.
We had smoked nachos for my birthday for the first time at home and I could have died and gone to heaven. 
They were so delicious.  I bet there are no people who do not like smoky flavors even once. That is why grills are so cohesive at our parties. Especially, the Traeger grills. What can't you smoke on it? From Traeger smoked turkey, beef, and chicken breasts to chicken wings. All tastes fabulous when smoked on the grill. Additionally, these potential easy recipes do not take a long time to be prepared. The best thing is it does not require a good cook. Some home cooks in a house party can easily take charge to make delicious food at home. And so we share with you some fabulous recipes to start with.
Because I'm sure a lot of people are going to be getting Traegers for Christmas, I thought I would share some different Traeger recipes that you can use.
Can you use these on a different smoker? Of course! However, because I have a Traeger, and I know I have found myself searching, "Traeger Recipes" on Google, I thought it was worth doing a post specifically on that 🙂
Be sure to join our NEW Smoking group on Facebook! All smokers welcome 🙂
Favorite Accessories and Tools for Traeger Grills Recipes
I thought I'd share some of our favorite tools for cooking on our Traeger – many of which are helpful for the recipes we share below.
Traeger Timberline 850
Good quality pellets – if you have a Traeger, I would strongly suggest just using their hardwood pellets. They have a great variety!
Grill spatula – this is the one we have and love.
Pink butcher paper – essential for wrapping meat. We hae also used parchment paper.
Traeger Rubs
Traeger Sauces
Traeger Grill Recipes
Below you will find some of my FAVORITE recipes that are on our website or my brother-in-law's or my sister-in-law's site. If you really want the best Traeger recipes, make sure you check out Slow Poke BBQ! These are easy Traeger recipes for you to start.
Then I'll share some from other blogs and directly from the Traeger website. I LOVE the Trager app, because it's full of tons of delicious recipes. Plus, if you have a WiFi Enabled Traeger, it makes it even easier to set your smoker up.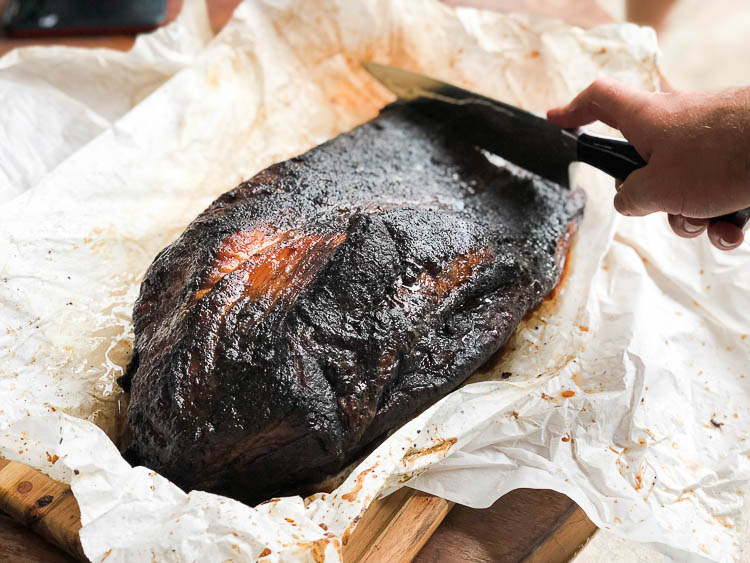 How to Smoke a Brisket: The Ultimate Guide
Smoking a brisket is definitely an art, and there were a few times I wasn't sure ours would actaully be done when it needed to be…but in the end, it turned out delicious and amazing. In the post above, I share everything you need to know about smoking a brisket. Here is another great recipe with a delicious mop sauce.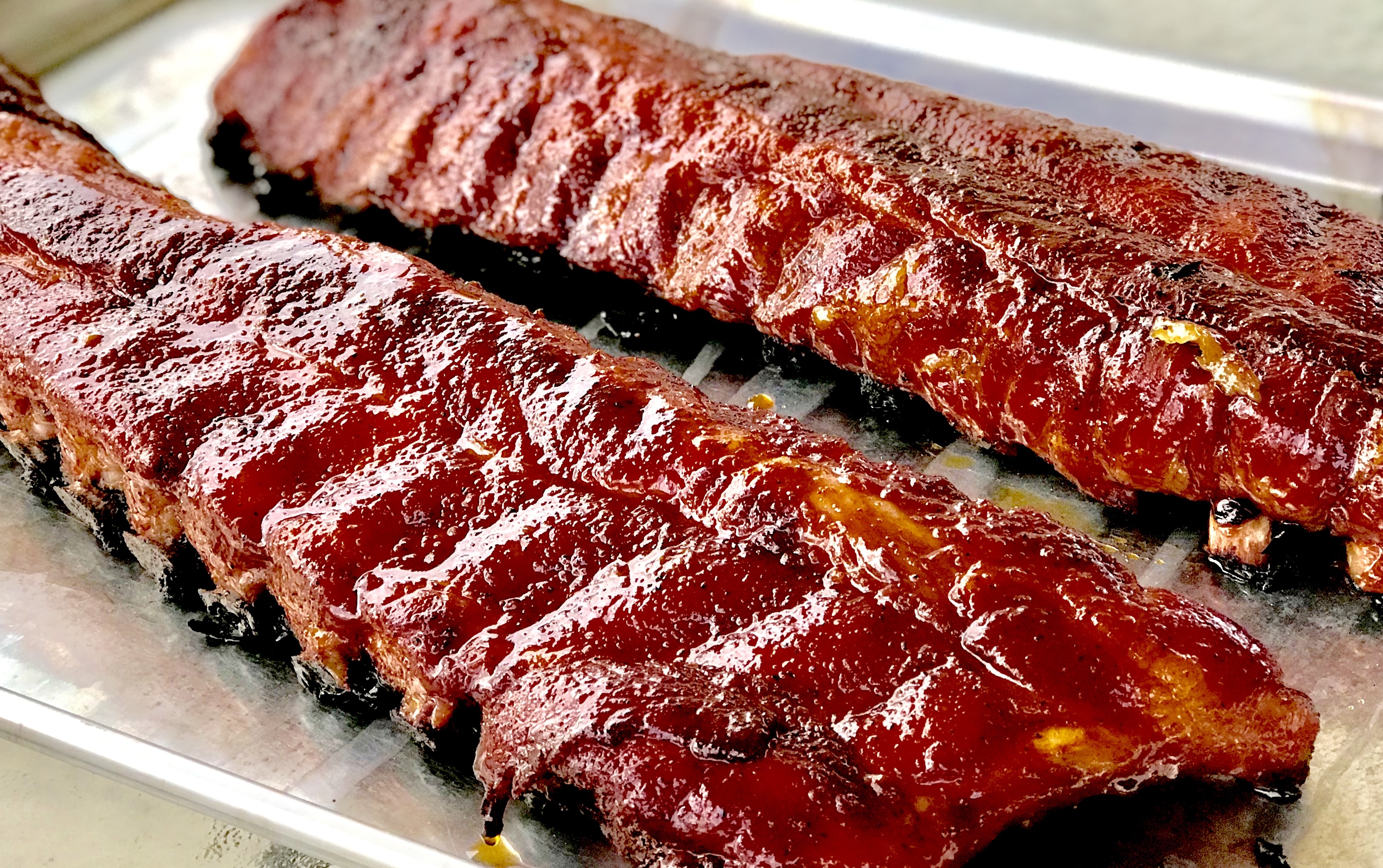 This is seriously the best recipe and SO delicious!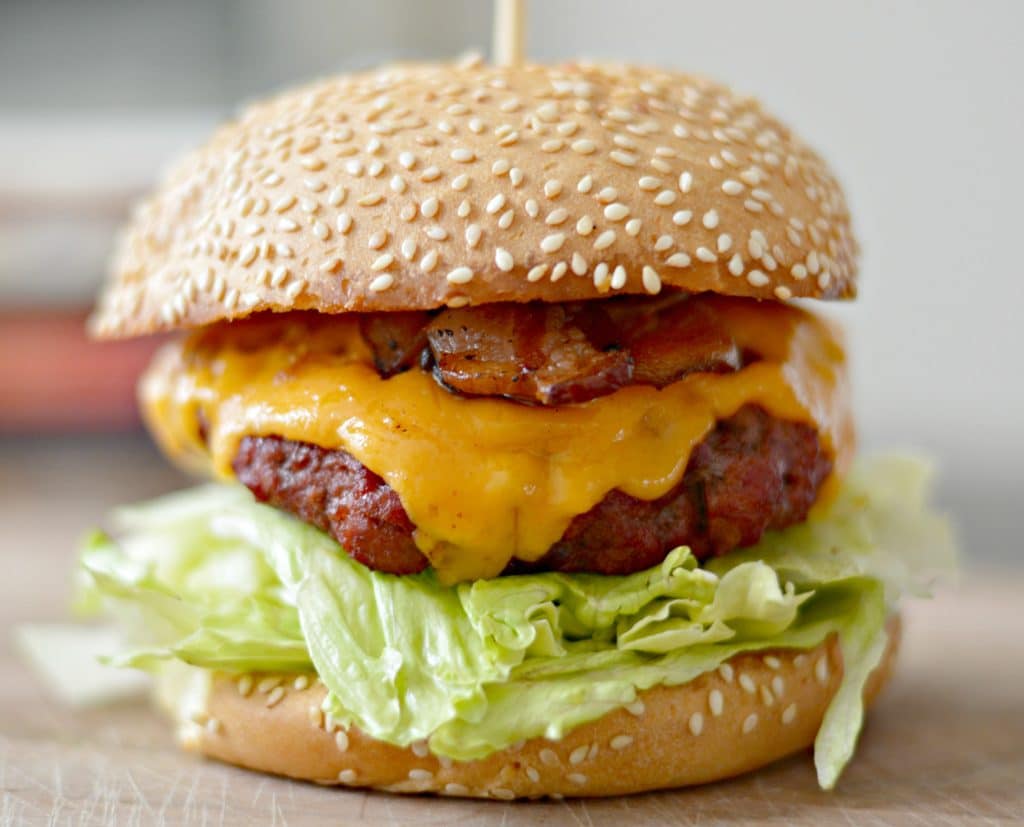 If you've never had a smokey hamburger…you are really missing out. This is the perfect way to grill and smoke your cheeseburgers to perfection. And a great smoke flavor will burst into your mouth with every bite. It's an easy smoker recipe so you do not need to be a Traeger pro to make a good burger.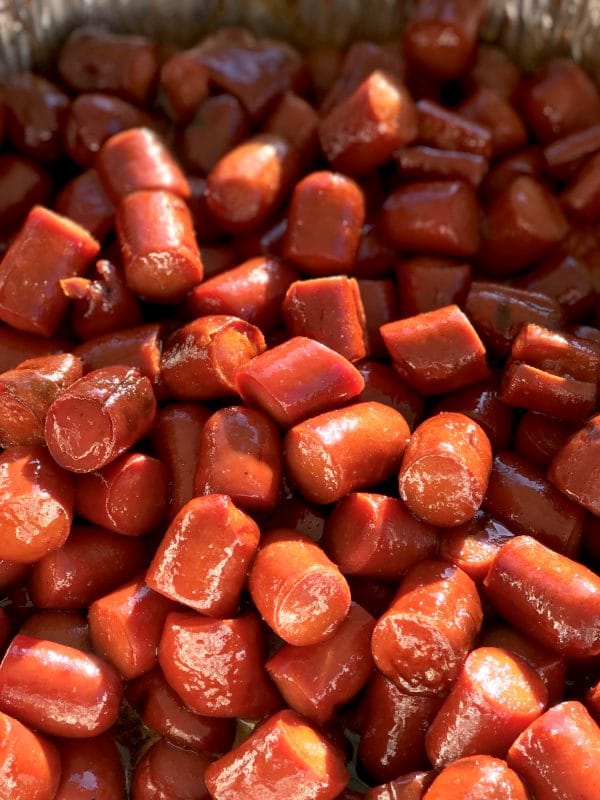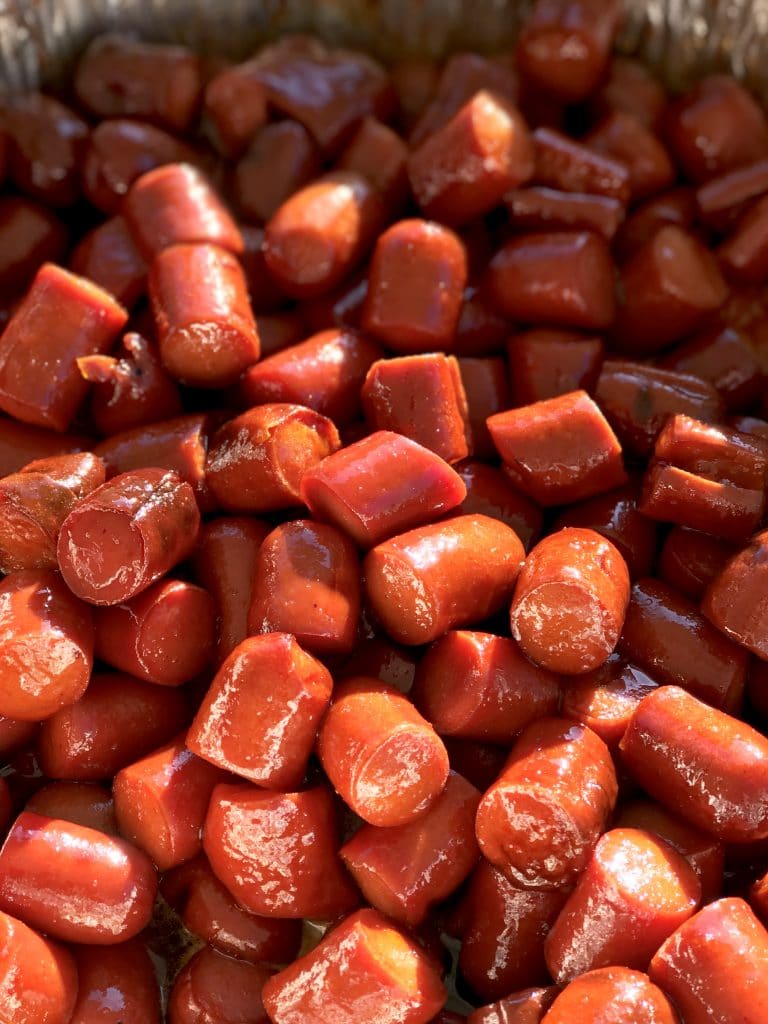 Have you ever had hot dog burnt ends? If not, you are MISSING out on the delicious smoky flavor! This is a really easy recipe to make on your Traeger. It adds much more flavor than the regular grill.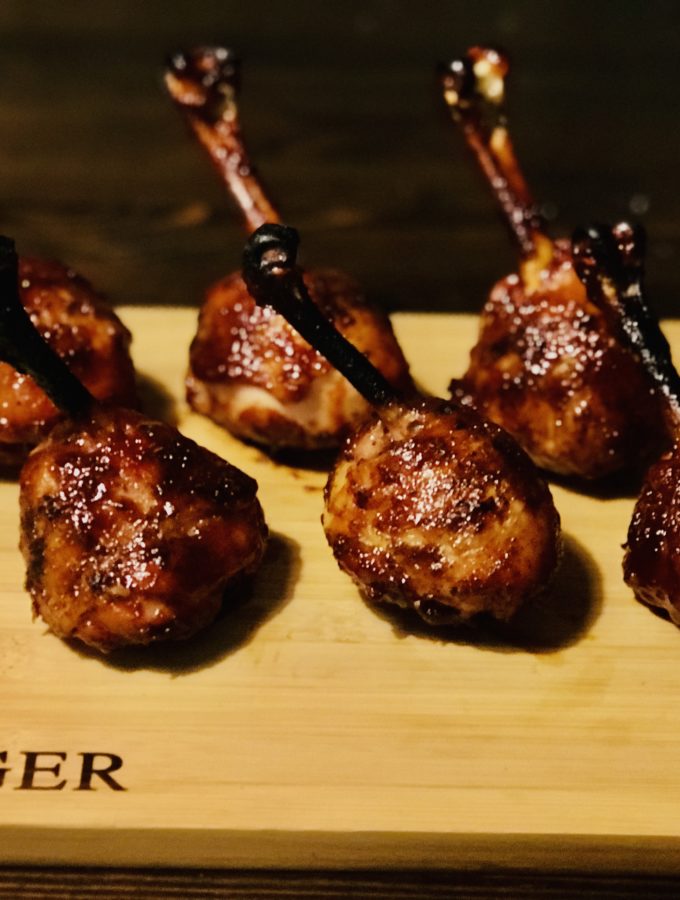 How fun are these chicken lollipops? I can't wait to try these. Such a fun twist on this traditional meat. For best results use our simple recipe above.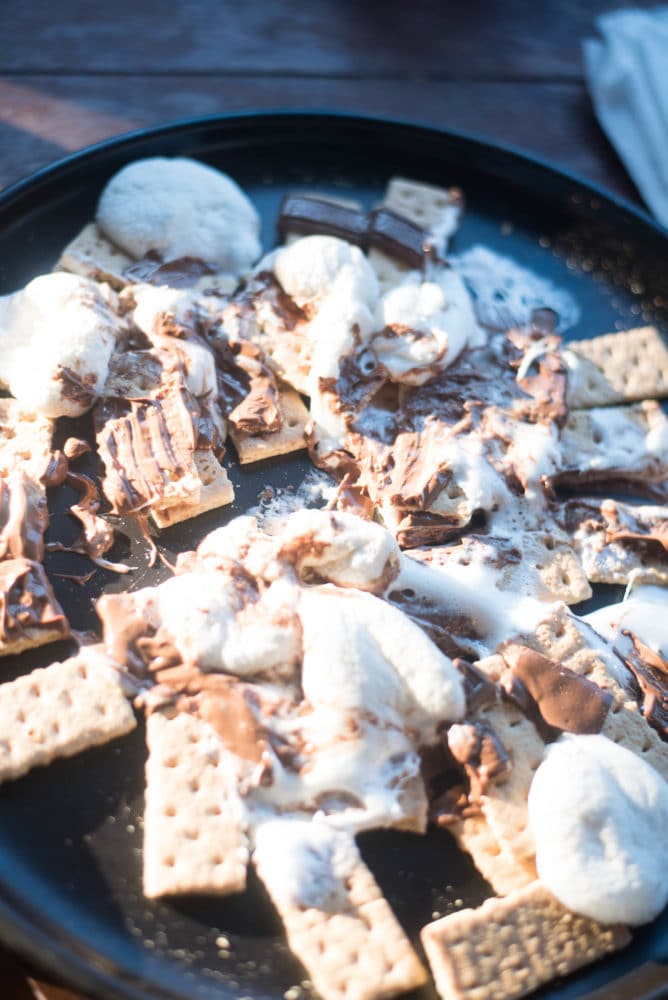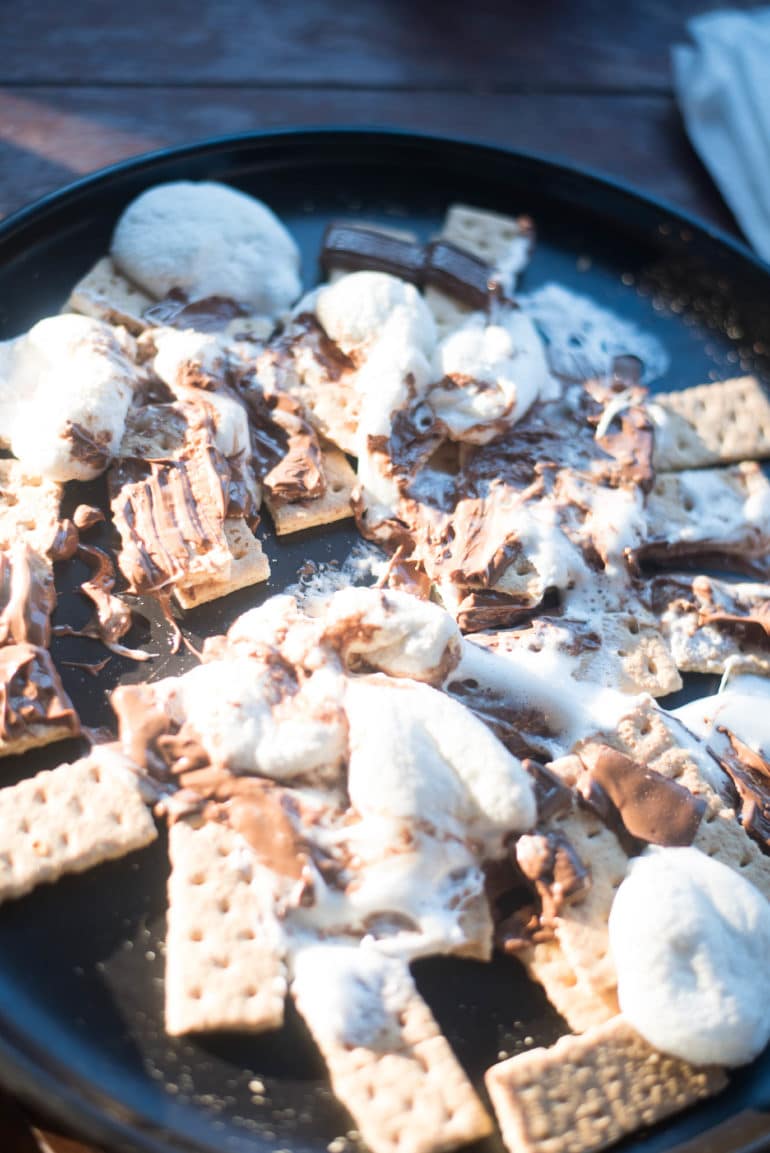 These are so easy and always a huge hit! It takes literally no prep time or long cooking times.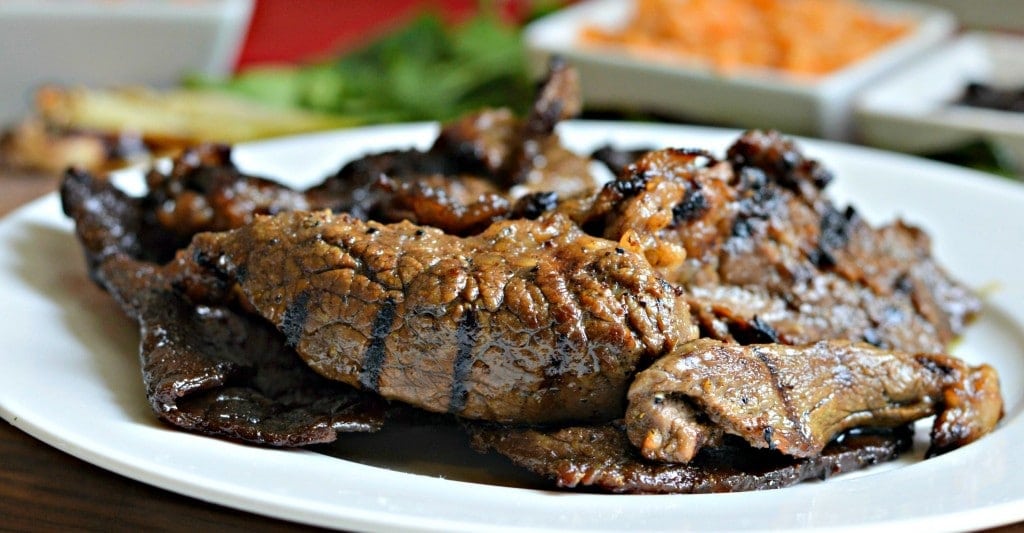 Yum…we love carne asada! We have shared our Slow Cooker Carne Asada in the past, but I don't think anything beats carne asade on the grill/smoker.  If you are an extreme smoker lover, charcoal smokers will be the best for this.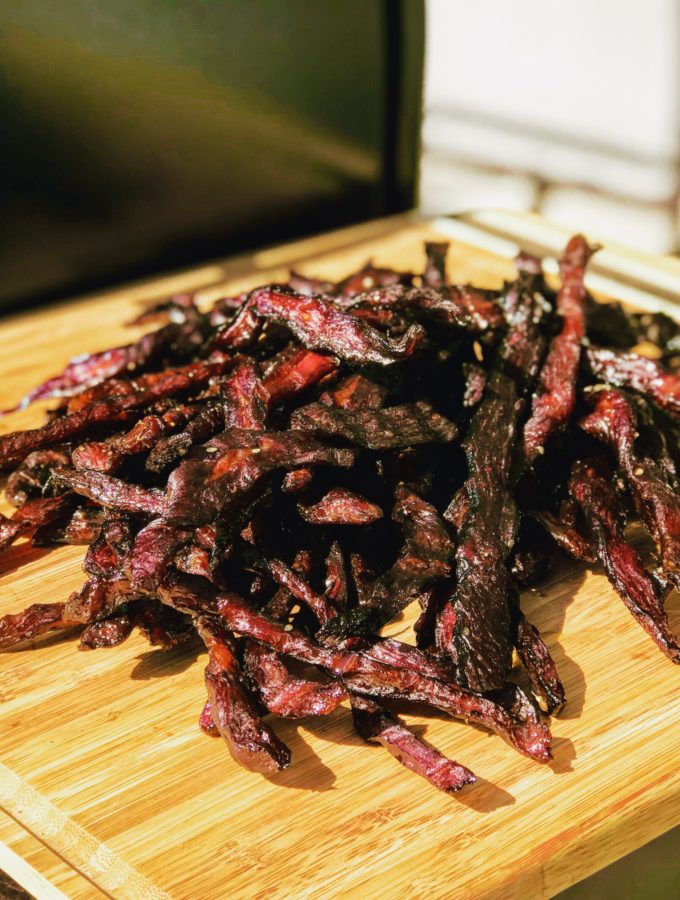 Need I say more? Our family LOVES beef jerky, but it can get pricey. This version sounds absolutely delectable. Oliver is an especially big fan of beef jerky, so I can't wait to try these.
And now are recipes from other bloggers across the web – as well as recipes straight from the Traeger website. They have seriously such a HUGE variety in their collection, it was hard to just pick a couple of the most delicious to feature. I was really excited about their breakfast and dessert section. I'm already trying to decide which dessert I want to try first on our Traeger – I think pound cake is a pretty big contender!
Make sure you click through to these sites and pin directly from their site any recipes that stand out to you. These are all from bloggers around the web.
Best Traeger Smoker Recipes
Here are tons of delicious smoker recipes you can make with your Traeger, or really, any smoker!
Recipes for Traeger Grill
All of the recipes below are on the Traeger website.
Whether you have been smoking food for years or you are a beginner, hopefully these Traeger Grills Recipes will help you make the best of of your smoker!
Other Posts You May Enjoy: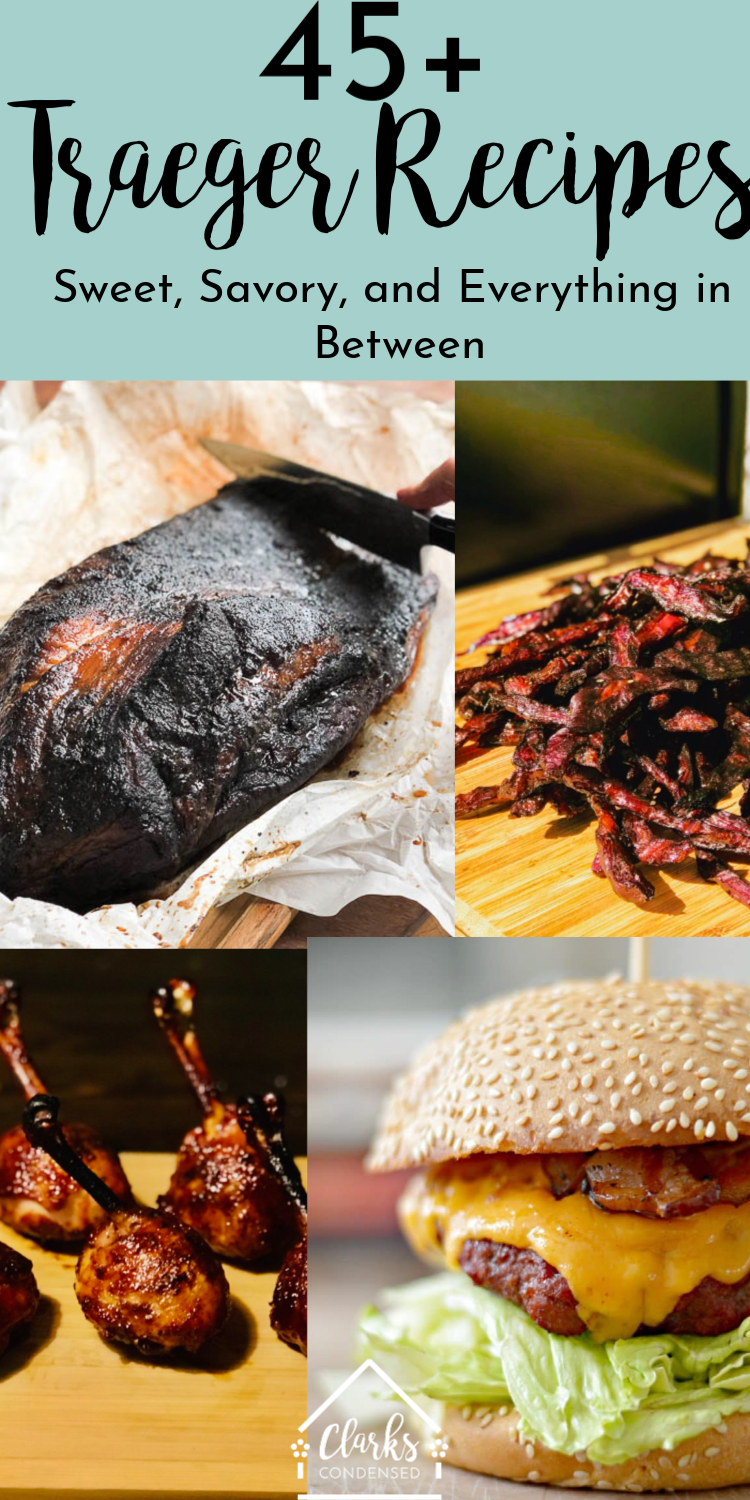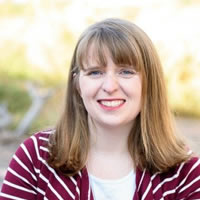 Katie is a Colorado-native, BYU graduated, and most importantly, wife to one and mother to three beautiful boys. She is passionate about sharing her experiences with others – especially about pregnancy, breastfeeding, cooking, and crafts. She is an International Board Certified Lactation Consultant. She loves spending time with her family and helping others find joy in family life.