The Owlet Smart Cam is the newest addition to the Owlet family. It integrates seamlessly with the Smart Sock 2.0 to help parents sleep even easier and monitor their baby from anywhere. Here are our initial thoughts, how much it costs, and more.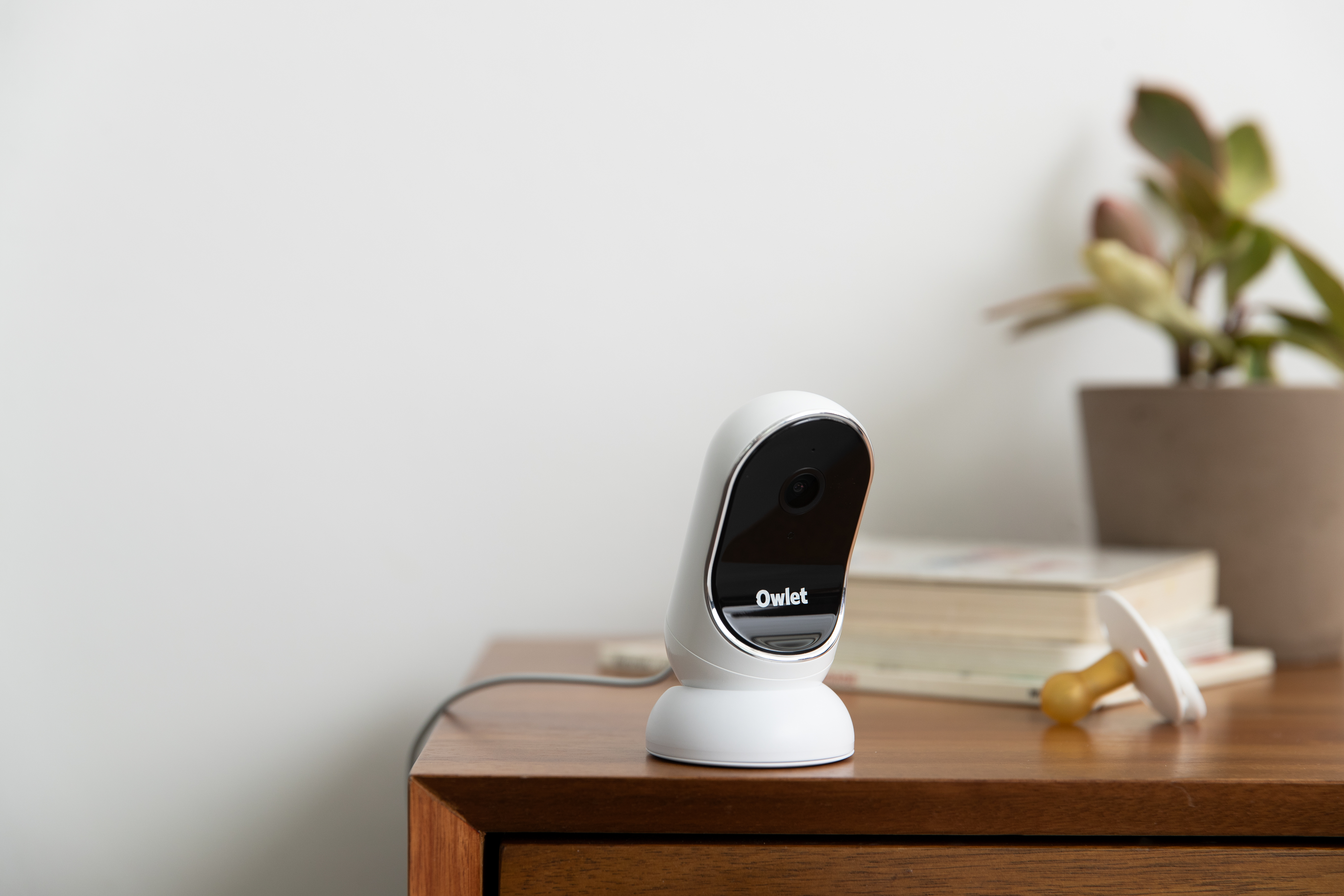 The Owlet Smart Cam
For the past few years, we have shared our experience with the Owlet Smart Sock.
As you might remember, it alerted us multiple times to Oliver having a drop in his oxygen while sleeping.
Eventually, it helped lead us to a diagnosis of central sleep apnea.
Because of this, we recommend it to everyone we know. Not only does it help you get more sleep at night – but it can help you get insights into your child's health you may not have ever known.
One thing I always wished with my smart sock was that there was a way to see my son, without having to walk in and wake him up.
And now, with the Owlet Cam, you can! It's also a bit cheaper than the Smart Sock 2.0, which is nice.
Although I haven't had a chance to use an Owlet Cam yet (I am *hoping* I will be able to get a review done soon), I wanted to share everything I know about it so you can make an informed decision on whether or not you need it. As soon as I'm able to get my hands on one, we will update this post with an even more in-depth review.
UPDATE: We now have the Owlet Cam! While we haven't been able to use it enough yet (sending it to my sister who just had a baby), we did do a video here with your initial thoughts:
Make sure your baby gets here safe and sound with this amazing Online Prenatal Class – you can get 10% off with the code CLARKS. Here is our full review. 
Essentially, the Owlet Cam a smart baby monitor that turns your phone into a baby monitor. While there are certainly other smart baby monitors, this one is top notch. From what I can tell, the picture quality is really good – it is 1080p video, which is awesome.
Some of the key features that stood out to me:
The fact that it is smart phone based – I love that you can monitor your baby from anywhere – whether you are running errands, out on a date, or just walking around the house – you just have to have your phone with you. No feeling tied to a monitor that's hooked up in your room.
Temperature sensor – ensure your baby's room doesn't get too hot or too cold
Background monitoring – One of the things that drives me nuts about the smart baby monitor I had in the past was that you HAD to keep open the app or else it stopped working. With the Owlet Cam, you can use your phone for other functions, and you can still hear any noises while doing so. Pretty cool.
Two-way communication – This is common in baby monitors these days, so I'm glad they included it. I think it would be nice to use this with my older kids, too!
Magnetic – I kind of love this feature. You can put the Owlet Cam just about anywhere. You just place the base wherever you want (on a dresser, on the wall, whatever) and because it's magnetic, you can adjust it in whatever angle you want!
SECURE, ENCRYPTED WIFI – I don't know about you, but we've had baby monitors in the past that pick up people's conversations from houses away. It always kind of freaked me out. Because this is used with your smart phone, it kind of worried me about who might be able to hack in. However, it uses secure, encrypted WiFi which ensures only those who you want to have access will have access.
It also has night vision, as well as a 130 wide angle lens so you can see more of your baby and their room.
Plus, it integrates seamlessly with the Smart Sock 2.0 (and if you buy the two together, you can save even more!)
This is a great video from Owlet that shows it in action. Doesn't the photo quality look great?

How Much Does it Cost?
On its own, the Owlet Cam is $149. However, when you purchase it in combination with a Smart Sock 2.0, you will get $50 off, which will make it $399 for both of them.
Do You Have to Have a Smart Sock?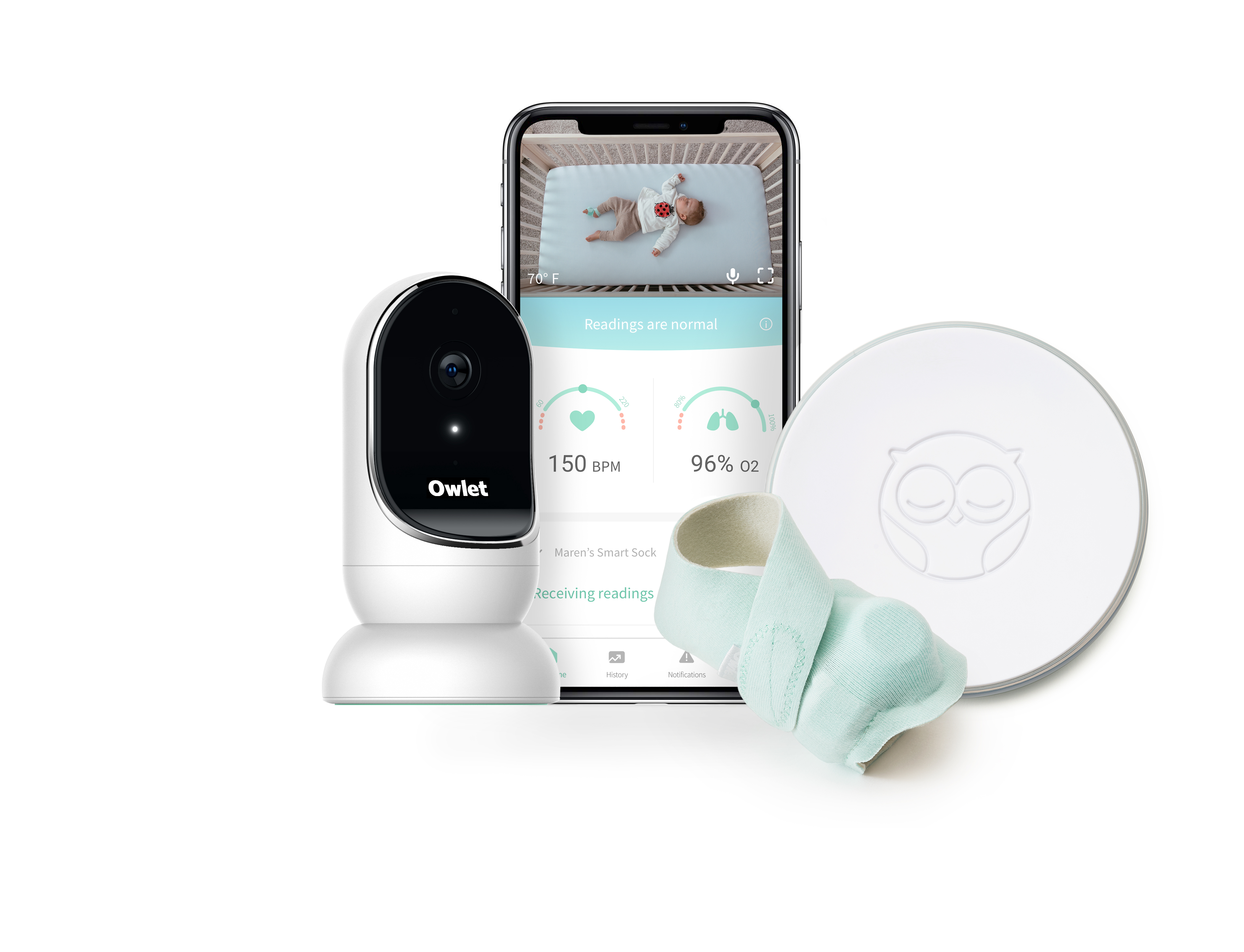 Nope! Although it can work with the Smart Sock 2.0, it's not required. You can use it together or on its own!
They both use the Owlet app, so you can easily hear and see baby, while still monitoring heart rate and oxygen level. It makes your sleep even more restful, and you don't have to worry about monitoring two different apps or monitors!
Can I pay for it with an HSA/FSA account.
If you are purchasing both the Owlet Cam and the Smart Sock 2.0, you can use your HSA/FSA – plus you get that $50 off. Unfortunately, if you are buying the Owlet Cam on its own, you won't be able to use your HSA/FSA
There you have it! I think if you are planning to get an Owlet Sock 2.0 anyways, getting the Owlet Cam is the most sensible choice if you were planning to get a video monitor as well. And even if you didn't want the Owlet Sock 2.0, it's still a pretty reasonable price for what it offers.
Be sure to leave any comments below if you have any questions!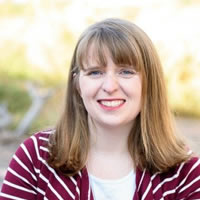 Katie is a Colorado-native, BYU graduated, and most importantly, wife to one and mother to three beautiful boys. She is passionate about sharing her experiences with others – especially about pregnancy, breastfeeding, cooking, and crafts. She is an International Board Certified Lactation Consultant. She loves spending time with her family and helping others find joy in family life.