Babies make you tired.
And when you're tired, well, sometimes you don't always make the best decisions – or even remember making them. Especially when you are sick
When Jack was a baby, sometimes he would end up in bed with me. I almost never remembered it happening – I would just wake up in the morning, and he was there. I knew that bed sharing wasn't a recommended practice, and I tried to avoid doing it, but I honestly was so exhausted most nights, I didn't even think about it. Jack was a hard baby who cried, a lot, especially at night.
With Oliver, I wanted to be more careful. Most mornings with Jack, I would wake up and feel nervous that something had happened to him. Fortunately, nothing ever did. However, Oliver is much smaller and has had some different health problems, so I've felt that it was important for him to have his own sleeping space.
We bought a co-sleeper bed. I felt like it would be nice to have him close by (as it is recommended that you have your baby sleep in your room), but in a place where neither Forrest nor I could risk rolling over on him. It has worked well, and it's been easier for me to put him back in his bed after those middle of the night feedings.
Well, a few weeks ago, I wasn't feeling well. I was even more exhausted than usual. Oliver had been sick as well, and it had just been a long few days. We were going to Utah the next day, so it had been a busy day packing.
Oliver had been asleep in my arms for a little while, and I went to put him in his bed. I always put his Owlet Baby Care monitor on at night, but this particular night, I thought, "He's sound asleep. Finally. He doesn't need it." But then a nagging thought in the back of my head told me I should. So I did. And he stayed asleep, so I fell asleep too.
A few hours later, he woke up, and I fed him. Because of severe reflux, we keep him sitting up for about 15 minutes after feedings, and I was burping him. Well, I fell asleep while doing so.
The next thing I knew, I heard a loud siren. I was so confused at what was going on, and I realized it was my Owlet monitor. I reached over to Oliver's bed to see what was going on, and I realized he wasn't there. Horrified, I remembered that the last place he was was on my chest…and I realized he rolled off of my chest. He was wedged under me with his face in the mattress. Combined with the congestion, and the fact that my monitor was going off and my phone notified us that his oxygen was outside the preset limits, I realized he was having a very hard time breathing.
A short while after I found him and picked him up, his oxygen level started to go up. I couldn't sleep after that. I just hugged him and started to beat myself up about it. I could not believe that I had fallen asleep with him on my chest, especially when I was so tired and sick. I was in a deep sleep, and I doubt I would have woken up anytime soon.
I don't share this to try and make you buy one of these monitors. I share it because I am so grateful that I had when I needed it, even when sometimes I thought maybe I was just being overly paranoid about it. But, I'm so glad that I did.  I was actually very hesitant to share it, because I didn't want anyone to think I was a responsible, unfit parent. All parents make mistakes. I know plenty of parents who have slept with their babies on their chest. I'm not immune from that, and I'm just grateful this mistake didn't end differently.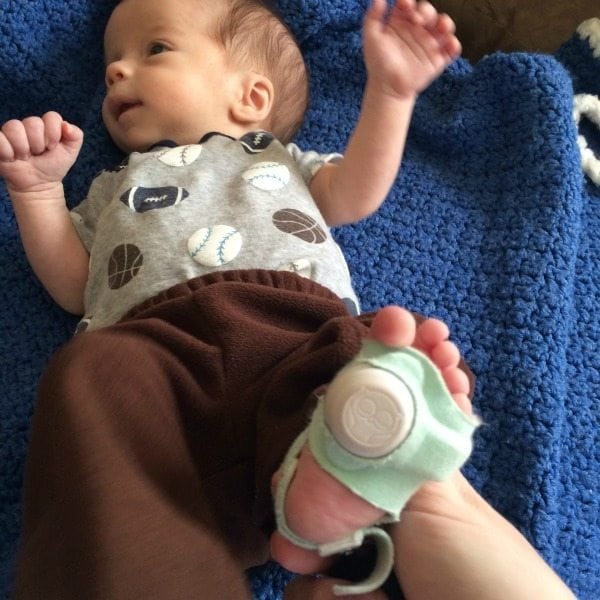 And, if you do want to get one, you can find all the best prices on Owlet monitors here. But I promise, I'm not sharing this just to make a sale. Trust me, I wish I had a more boring tale to tell about my experience with Owlet.  I want others to know something like this is out there and available. Many babies die of suffocation each year, and I'm grateful that this story didn't end that way.
I believe these monitors have the ability to help parents save their child's life. He may have been fine, but he may not have been, and I'm glad I didn't have to find out otherwise. And, I want to clarify – the monitor is not an excuse to sleep unsafely – do everything you can to make sure your baby is safe! I'm grateful that I stumbled upon an article about the Owlet Baby Care monitor a few years ago, and that I've followed the company since. I don't think that's a coincidence.
Update: I thought I would add a little bit more about our Owlet story – when Oliver was about four months old, the monitor started going off multiples throughout the night. I wasn't sure what the deal was, but long story short, he has been diagnosed with central sleep apnea (with oxygen desats as low as 65%) and ataxic breathing. It also went off when he was in the early stages of RSV and the flu, and we were able to get him help faster.
When I talk about this product, I can't help but get emotional. For most people, it brings peace of mind knowing their baby is okay. Which is awesome. For us? It has changed everything. I'm always hesitant to share our experience, because I don't want it to seem like I'm trying to make a sale. Because I'm not. But if me sharing our story helps just one other child, then I'll be grateful I did (even if it is because it helped everyone sleep better!)
Find out more about Owlet Baby Care in my other post.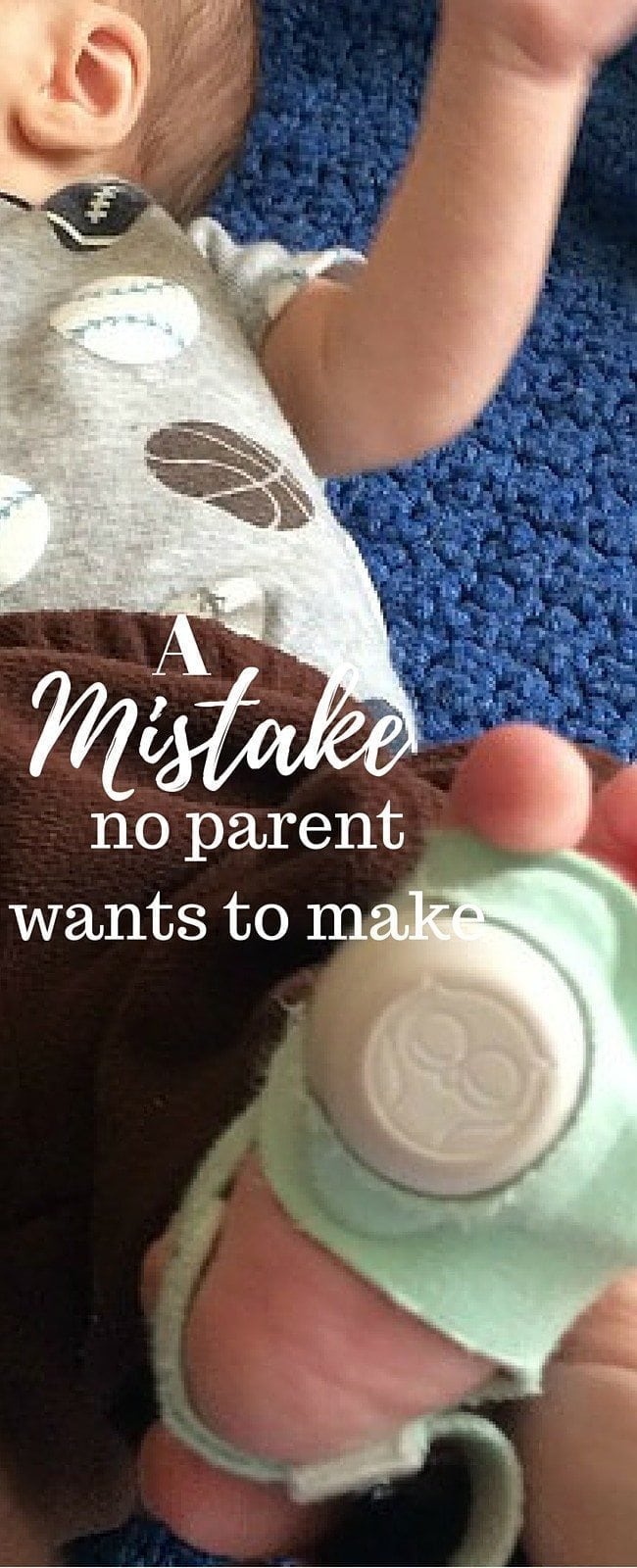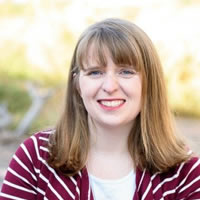 Katie is a Colorado-native, BYU graduated, and most importantly, wife to one and mother to three beautiful boys. She is passionate about sharing her experiences with others – especially about pregnancy, breastfeeding, cooking, and crafts. She is an International Board Certified Lactation Consultant. She loves spending time with her family and helping others find joy in family life.