A creamy, loaded baked potato soup recipe that is so easy to throw together. We love serving this with warm garlic knots and on cold winter nights!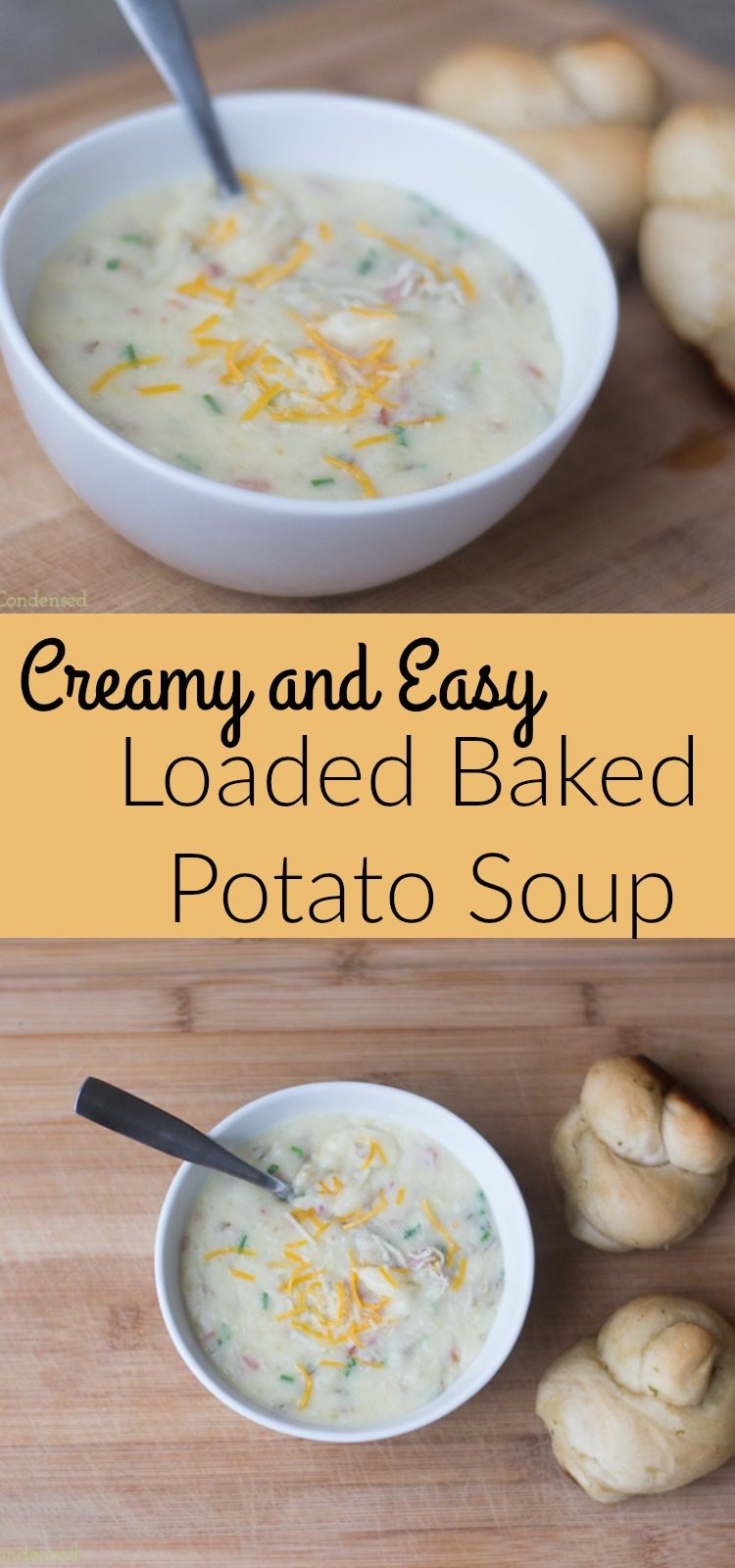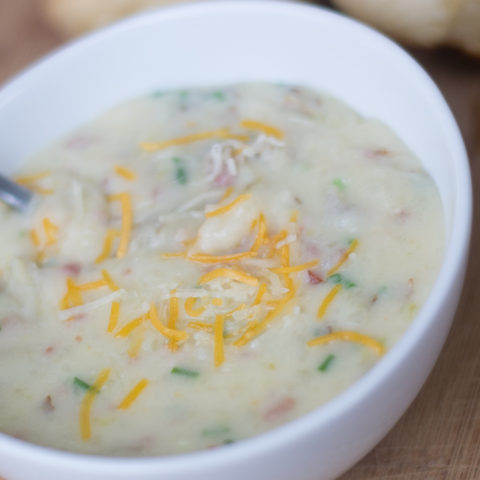 Creamy Baked Potato Soup
Ingredients
4 white potatoes
1/3 cup flour
1/3 cup butter
3 cups milk
1/2 cup sour cream
1 cup colby monterrey jack shredded cheese
1 1/2 tsp garlic powder
1 1/2 tsp Red pepper flakes
1 1/2 tsp pepper
6 pieces of bacon, crumbled
Instructions
Bring a pot of water to a boil.
Peel potatoes and cut into smaller pieces.
Place in pot and boil until soft. Drain, mash, and set aside.
In a large pot, mix together flour and butter.
Slowly add milk, and whisk until it starts to thicken.
After thickened, add potatoes, sour cream, cheese, and seasonings and bring to a boil.
Let it boil for two minutes, stirring continuously.
Set temperature to low and let simmer for 10 minutes.
Add crumbled bacon right before serving. Top with cheese and bacon.
–>
There are few foods I like more than a nice, creamy soup. But is it possible to make one without lots of milk, cream, and butter? You betcha! I absolutely love baked potato soup. Forrest requested it yesterday, and when I went to search for my favorite, go-to recipe…I couldn't find it! So I had to improvise. And I think I now have a new favorite recipe. This recipe can be adapted to be dairy free if needed, and I promise — it doesn't lose any of it's delicious taste!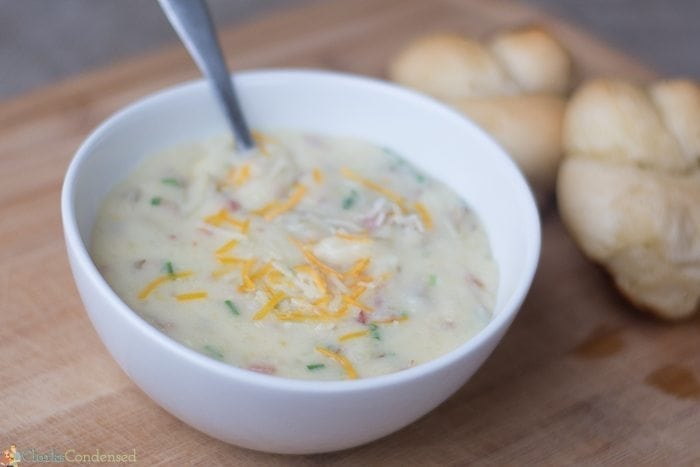 This soup was creamy and warm, with just the perfect amount of chunks of potato in it. I used almond and coconut milk in it — and to be honest, I was kind of worried about how that would affect the taste. But, I'm happy to report it only made the soup more creamy. Of course, feel free to use regular milk if you want! I usually would just bacon bits that I bought from Costco, but I decided to fry up some real bacon, and I think it made all the difference. This was also Jack approved, which lately means a lot — he seems to hate anything that has any vegetables in it!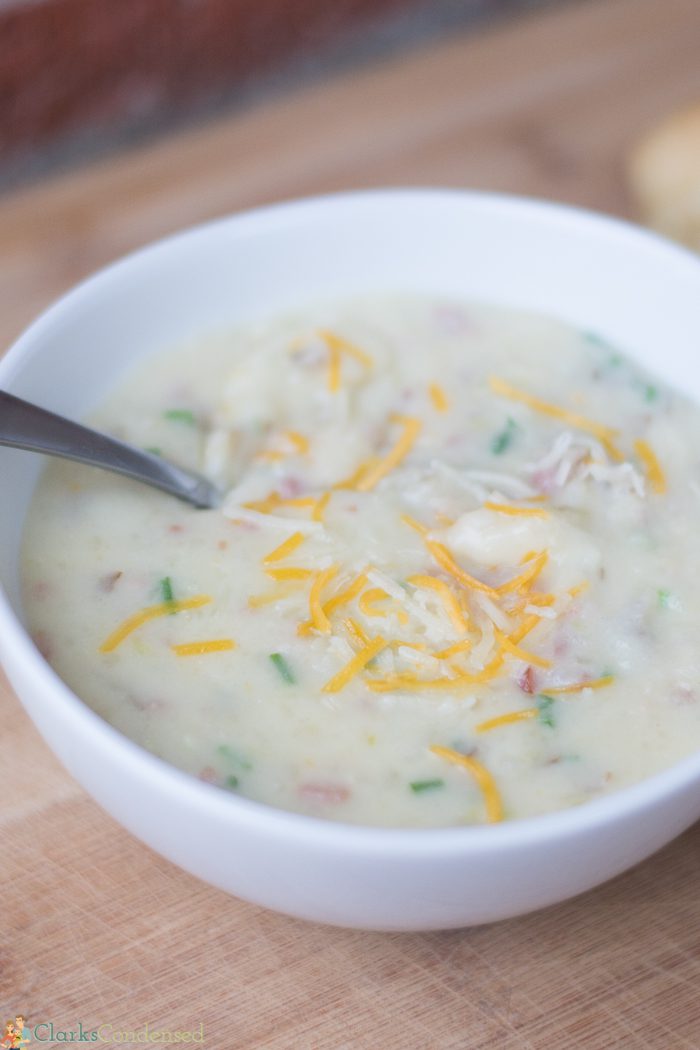 COMMENT POLICY:
All we ask is that you be kind. We welcome differing opinions, but any comments containing personal attacks, sarcasm, etc. will be removed immediately. Keyboard warriors aren't welcome 🙂 All comments are moderated and may take time to be approved. Anything not pertaining specifically to the content of a post will be removed (including comments about ads).