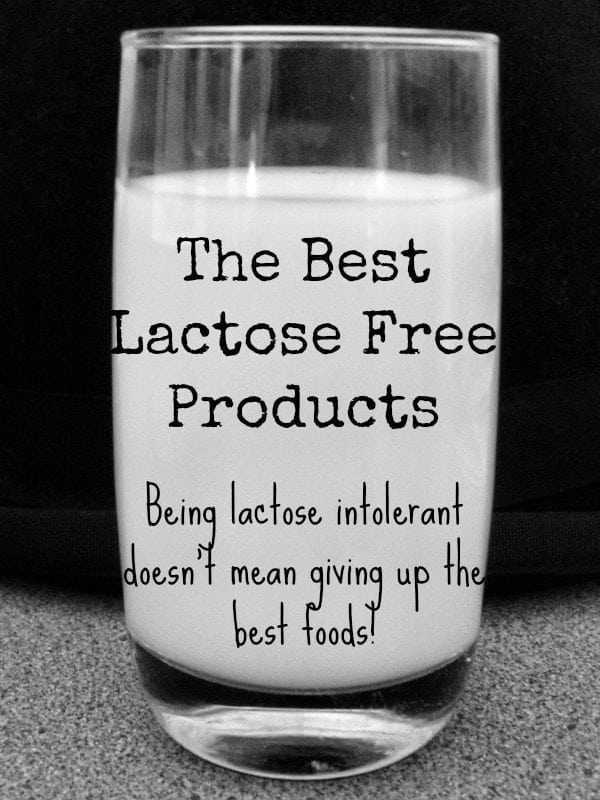 Since we've gone dairy/lactose free, we've had fun trying to find the best dairy alternatives. I love all things creamy and delicious, so I had to find a way to make sure we weren't totally deprived. Believe me, there are a lot of dairy alternatives that are pretty nasty. But luckily, there are some things that are so close to the real thing, you can't even tell the difference. So if you are lactose or dairy free, or you are perhaps making dinner for someone that is, and need some ideas, here is my list of the best lactose free products
Milk:
I talked about milk alternatives last week, and created this handy reference guide. I've tried a few different options, and have decided that I love the Blue Diamond mixture of almond and coconut milk. We use it as a substitute for milk in just about everything, and never notice a difference! You can get plain or vanilla flavored, but if you are planning to use it in cooking, definitely get the plain! We now use only Silk Almond Milk, because it's the only brand we could find without carageenan in it. Beyond that, there are lots of different substitutes — soy, hemp, rice, or even goats. The doctor told us that even though goats' milk does have some lactose, a lot of the time, people who are sensitive to the lactose in cows' milk won't be sensitive to the goat milk. Who knows!
Cheese:
Because of my friend Amber over at Amber Simmons, I discovered that Kraft has lactose-free cheese! This was the greatest discovery, because I sure didn't like leaving cheese off of my favorite recipes, like my favorite lasagna and chicken enchiladas. Not every bag of Kraft shredded cheese is lactose free, so before you grab one, check the back — it should say under the ingredient list if there is 0 g of lactose.
Ever since I discovered this, I've been SO excited. And glad that I don't have to use one of the other alternatives for cheese. Because let me tell you, they aren't good. Before I discovered that Jack was just lactose intolerant, I did a lot of research, trying to find a cheese substitute. Unfortunately, everyone has come to the basic conclusion that there really isn't a good one. However, I did try Daiya, because most everyone said it actually had a cheese taste. And it did. But the texture was too much for me. It was rubbery, and made me gag. If you aren't sensitive to textures, and just really crave that cheese flavor, you might like this. The company claims it stretches and melts like cheese…and it does. But I did not like it! I'd say it's probably the best option out there, if you have a milk protein allergy.
Sour Cream and Cream Cheese:
I used to use sour cream and cream cheese in a lot my recipes. They are such versatile ingredients that add a yummy and unique taste. I was hesitant to try a substitute when I found them, but I'm SO glad I did. The company called Tofutti makes these substitutes, and you cannot tell a difference. I was seriously shocked. Both looked and tasted like the original. I bought both at Sunflower Market, and I've seen them at Trader Joes as well.
We recently discovered Green Valley Lactose Free sour cream at Sprouts, and we LOVE it.
Tofutti specializes in dairy free foods (they have sour cream, cream cheese, and ricotta to name a few), and I have a feeling just about anything they make would be delicious. I've been eyeing their frozen treats…which brings me to my next topic
Ice Cream!
I love ice cream! Who doesn't? And luckily there are a few great options out there. I've tried a few different brands and here are my favorites:
Dreyers – Yup, they have lactose free ice cream! It's just vanilla, but it tastes just like ice cream should. I haven't been able to find this at every store, but Target and Kroger stores usually have it.
Kroger Brand – Randomly we've been able to find lactose free ice cream by Kroger. I think most recently we tried the Rocky Road, and it was great!
SO Delicious
– This company has a lot of dairy free products, and their ice cream is one of my favorites. It's made with coconut milk, and they have a couple of different flavors — vanilla, chocolate, and cherry amaretto. They also have ice cream bars, which I think is pretty cool. I want to try the coconut almond bars so much! We get this brand a lot, because our local Smith's store sells it, and we don't have to make a special trip to Sunflower Market or Trader Joes.
Almond Dream: This is the first dairy free ice creams that I tried, and it's pretty good. There was something about it that was a little off, but it was sweet and creamy, and that won out in the end. I tried the praline flavor, which was very tasty.
Some of these ice creams can be a little bit more expensive, depending on where you buy them. I have found that Trader Joes has them for the least expensive, followed by Smiths. But they are definitely worth it if you are craving ice cream! And if you are lucky enough to have a
Sub Zero Ice Cream
 nearby, they have dairy free options too (and they are very yummy.)
Whipped Cream:
There are a few options for whipped cream. If you don't want to go the homemade route, I recommend Soyatoo! Whipped Topping. They have a version made with soy, and a version made with rice (which is what we opted for.) The taste is a tiny bit different, but I think it tastes pretty good.
Here is a great tutorial on making dairy free, whipped coconut cream! Can't wait to try this!
Heavy Cream/Half-and-Half
If you find yourself with a recipe that calls for heavy cream or half-and-half, consider using coconut milk! I use it whenever I'm making a soup or sauce that calls for one of these ingredients, and it definitely is a great substitute. I usually buy the canned kind, but I imagine you could use coconut milk from the refrigerated section and yield similar results. I always let an open can of coconut milk settle in the refrigerator, and I used the heavy cream on top for dishes that I want to be super creamy, and save the liquid part for evaporated milk.
One product I've been dying to try is MimicCreme. It's only sold online, but apparently it's won some awards for being a great substitute. A lot of people like it for coffee, but since I don't drink coffee, I'd use it for mainly cooking purposes. There are a couple of different varieties, and the one I want to try the most is the whipping cream! It's made with coconut oil, almonds, cashews, sweet almond oil, and natural sugar cane. One of these days I'll get around to ordering it!
Earth Balance
In my opinion,
Earth Balance
has the best butter substitutes. They are easy to cook with, and yield just about the same results. They have a lot of different varieties as well. Earth Balance also offer lactose, egg, and soy free mayonnaise, as well as shortening. These products are available widely at grocery stores everywhere — I've never had trouble finding them! I think the taste is very similar to butter, and it's much better than using margarine!
Cream of "Whatever" Soups
It seems like all the yummy casseroles I like to make tend to have cream of something soups. I had started making my own cream of something soups, and when we went off of dairy products, I just used almond milk instead!
Check out the recipe here
.
So those are a few of my favorite lactose (and usually, dairy) free products. Do you have any? Be sure to check out this round up of
50+ awesome dairy free recipes
!
photo credit: striatic via photopin cc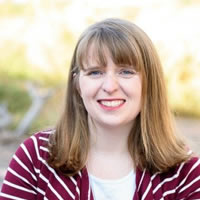 Katie is a Colorado-native, BYU graduated, and most importantly, wife to one and mother to three beautiful boys. She is passionate about sharing her experiences with others – especially about pregnancy, breastfeeding, cooking, and crafts. She is an International Board Certified Lactation Consultant. She loves spending time with her family and helping others find joy in family life.