Looking for a healthy Instant pot recipe? Here are over 30 delicious recipes that aren't lacking in any flavor!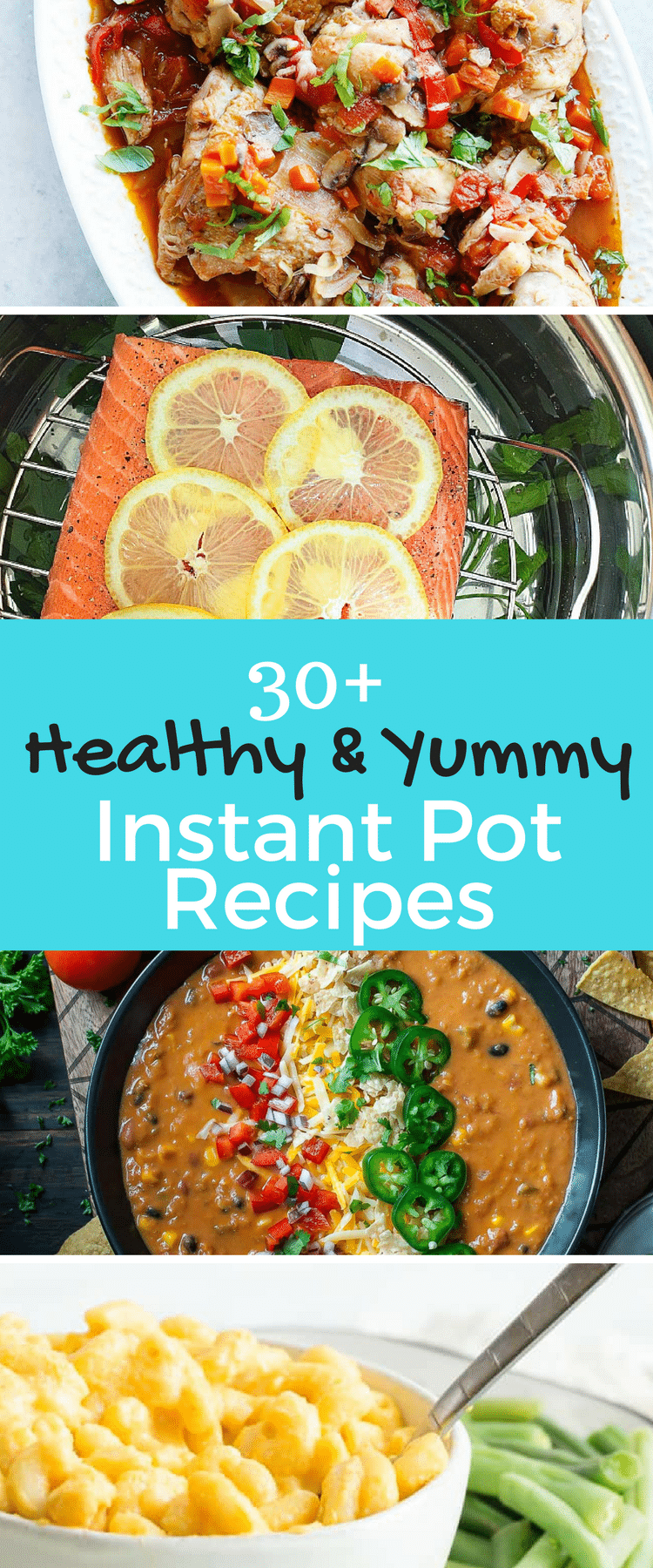 Instant Pot Healthy Recipes
After I saw how popular our Instant Pot Ground Beef recipe roundup was, I decided I better get another one up ASAP!
I did a poll in our Instant Pot Made Easy group, and there was a HUGE request for healthy Instant Pot recipes.
Well, my friends, ask and ye shall receive. Over the past week, I've gathered up some delicious Instant Pot recipes that are delicious but easy on the waistline.
In this roundup, you will find recipes that will fit into all sorts of healthy diets – some recipes are vegan, others are perfect for a Keto diet, while others just are balanced and not full of fatty or processed ingredients.
With it being Christmas-time, I know that it can be hard to eat healthily – believe me, all the treats and cookies that seem be surrounding me are hard to resist.
However, I think that it's important to eat healthy when you can – which is why I'm sharing this round up before Christmas even hits.
I hope that you'll find some recipes in here that can make healthy eating just a little bit easier for you this coming year! I can't wait to try out a bunch of these.
Healthy Foods in the Instant Pot
Here are some popular items that you can cook with ease in the Instant Pot. You can easily add your own twists to all of these:
Hard-boiled eggs – 6 minutes manual high pressure, 6 minutes natural pressure release, and 6 minutes in ice cold water
Chicken Breast
Beans of all varieties
Instant Pot Soup – not all soup recipes, but there are a lot of great healthy soup recipes!
New to Instant Pot? Start here!
Instant Pot Recipes Healthy
Instant Pot Egg Rolls in a Bowl by Noshtastic
Instant Pot Vegan Mac and Cheese by Happy Food Healthy Life
Pressure Cooker Quinoa by Pass the Plants
Instant Pot Low-Carb Green Chile Pork Taco Bowl
Instant Pot Sweet and Sour Chicken by Sweet and Savory Meals
Easy Paleo Italian Meatballs by Food Faith Fitness
Instant Pot Gluten-Free Red Beans & Rice by Allergy Awesomeness
Keto Low Carb Chili Recipe by Wholesome Yum
Pressure Cooker Chili Lime Chicken Thighs by Tasting Page
Instant Pot Sweet Potato Steel Cut Oats
Instant Pot Irish Potato Kale Soup by Letty's Kitchen
Instant Pot Red Velvet Beet Soup by Letty's Kitchen
Vegetarian Lentil Tortilla Soup by Peas and Crayons
Vegan Lentil Chili by Peas and Crayons
Instant Pot Chicken and Wild Rice Soup by Noshtastic
Instant Pot Refried Beans by Kalyn's Kitchen
Vegan Instant Pot White Beans with Tomatillos by Plant Based Instant Pot
Vegan Instant Pot Lentils and Rice with Rutabaga by Healthy Slow Cooking
Instant Pot Minestrone Soup by Sweet and Savory Meals
Cajun Instant Pot Chili by Food Faith Fitness
Instant Pot Gluten Free Barbecue Turkey Meatballs by Fearless Dining
Instant Pot Chicken Cacciatore by Lexi's Clean Living
Southwestern Instant Pot Chicken and Quinoa by Rachel Cooks
Instant Pot Cold Start Yogurt by This Old Gal
Instant Pot Italian Chicken Marsala by This Old Gal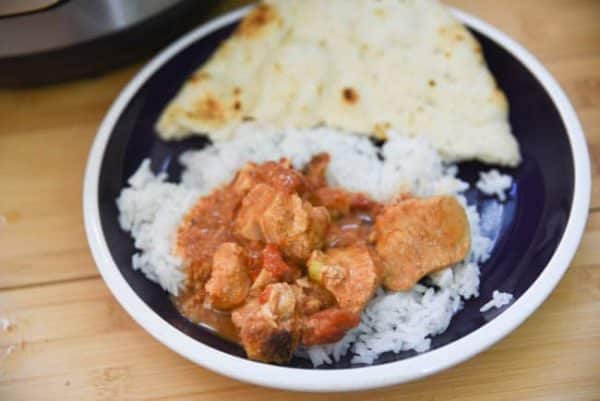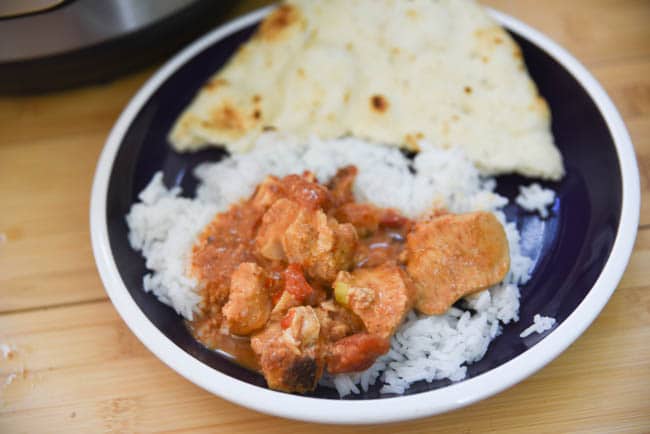 Chicken Tikka Masala by Clarks Condensed
Instant Pot Greek Yogurt by Blackberry Babe
Instant Pot Lentil Soup by My Mommy Style
Instant Pot Lemon Pepper Salmon by Wholesomelicious
Sweet Potatoes in the Instant Pot by A Pinch of Healthy
Instant Pot Beef Pho by My Crazy Good Life
Creamed Fennel & Cauliflower Soup by Foraged Dish
Fast Prep Instant Pot Vegetable Lo Mein by Raising Generation Nourished
Healthy Lasagna Soup by A Pinch of Healthy
Instant Pot DIY Sandwich Meat by Meal Plan Addict
Pressure Cooker Quinoa by Hip Pressure Cooking
Instant Pot Lemon Vegetable Risotto by Lexi's Clean Living
Pressure Cooker Creamy Butternut Squash Soup by The Creative Bite
Turkey Meatball Stroganoff by Skinny Taste
Beef and Mushroom Ragu with Spaghetti Squash
Instant Pot Beef and Broccoli by Whole Kitchen Sink
Healthy Instant Pot Beef Gyro by My Crazy Good Life
Instant Pot Sweet Potato Chicken Curry by The Real Food Dieticians
Healthy Chicken Piccata by Rachel Cooks
Other Instant Pot Recipes You May Enjoy: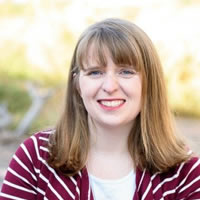 Katie is a Colorado-native, BYU graduated, and most importantly, wife to one and mother to three beautiful boys. She is passionate about sharing her experiences with others – especially about pregnancy, breastfeeding, cooking, and crafts. She is an International Board Certified Lactation Consultant. She loves spending time with her family and helping others find joy in family life.