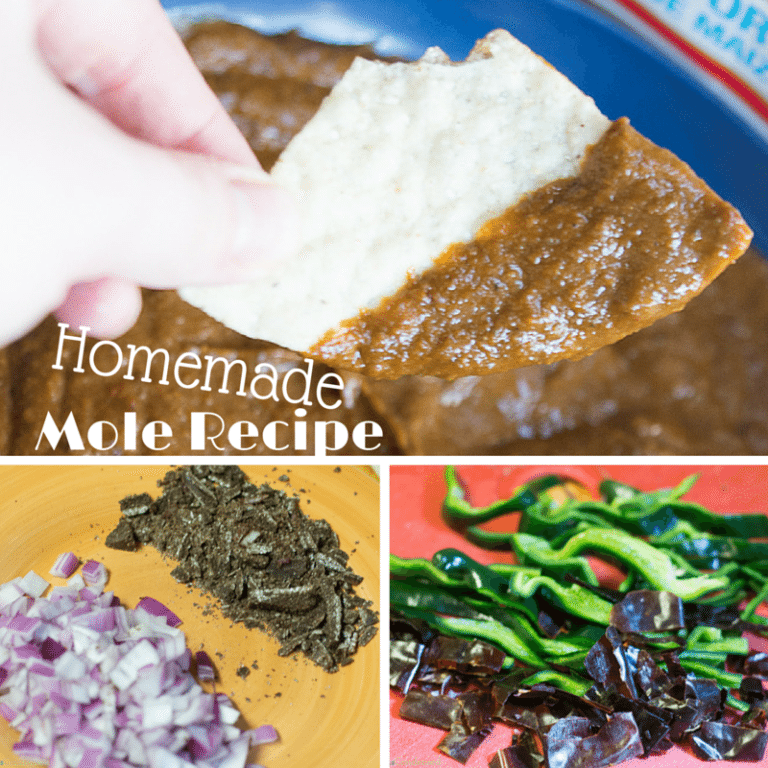 This homemade mole sauce has the perfect amount of sweetness and spice. Perfect for enchiladas, chips, and even hot dogs!
We've been having some pretty crazy weather around here. One day it feels like the air conditioning should be on, and the next day? I feel like I can't get warm enough. It's almost May, and we are currently on a "Winter Storm Warning."
A few weeks ago, though, we were in the middle of a warm spell, so we took that time to have a bratwurst and hot dog party! We held it during a get-together at my parent's house, and it was a lot of fun!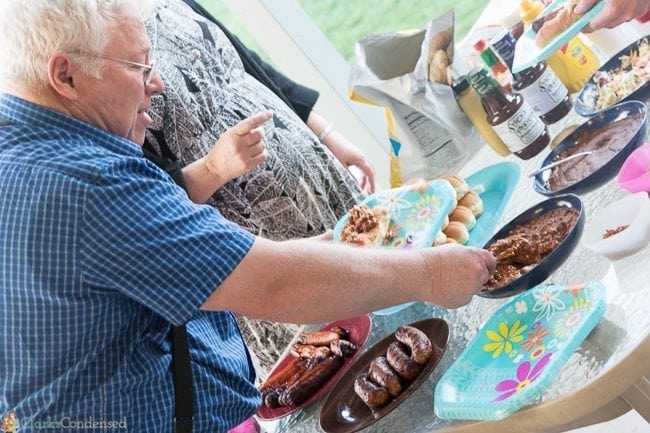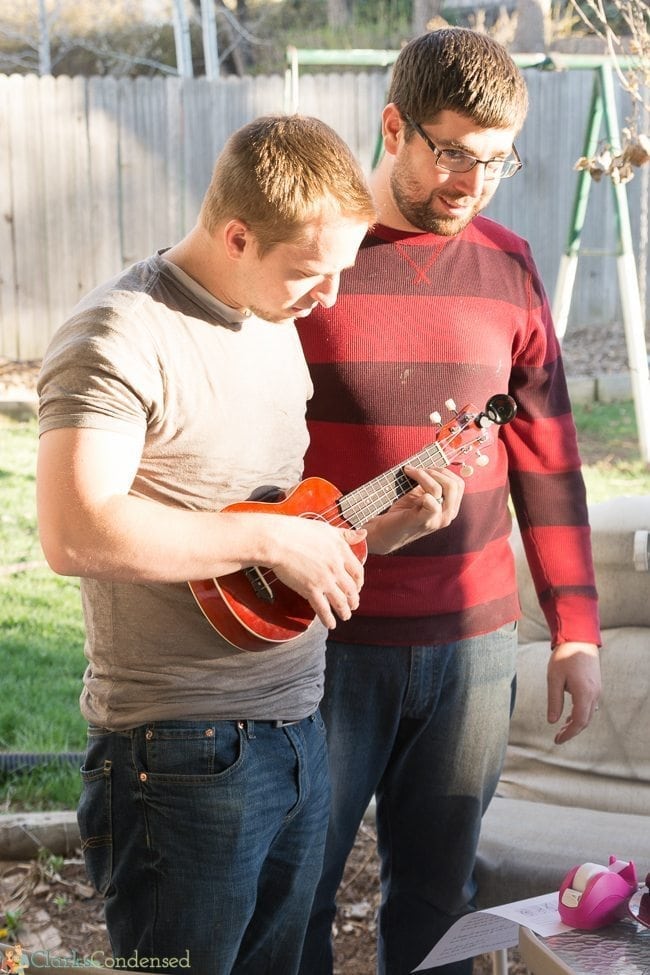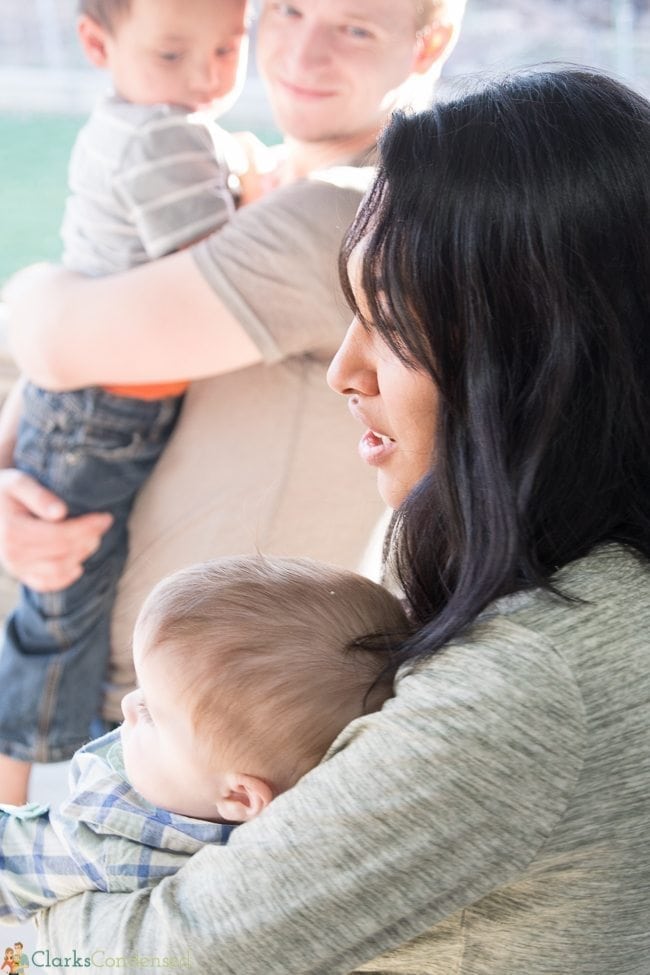 Have you ever had a brat/hot dog party? If not, you are totally missing out. It's quite easy to throw together, and it's fun for kids and adults alike.
Forrest and I came up with a bunch of different specialty "recipes" based on different regions of the country and world:
Of course, everyone could make whatever kind they wanted, but it was fun to have some suggestions out there. As you can see, we had lots of toppings!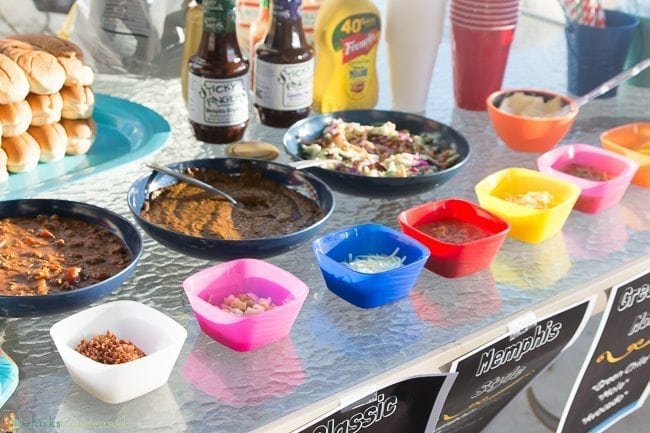 We decided to try out some Honeysuckle White Turkey Brats at this party, and they were YUMMY. I actually prefer them over regular brats (and they aren't very many points on WeightWatchers, which I'm doing right now.) That's why I often like cooking with turkey products – they are good for you and inexpensive. Honeysuckle White is my personal favorite brand because the turkeys are raised without growth-promoting antibiotics, they are raised on independent family farms, and they have so many different kinds of products. You can make some rather tasty turkey burgers using their ground turkey! All their products are available nationwide – in the Midwest and west, it's Honeysuckle White, but in the East Coast, you can buy their sister brand – Shady Brook Farms.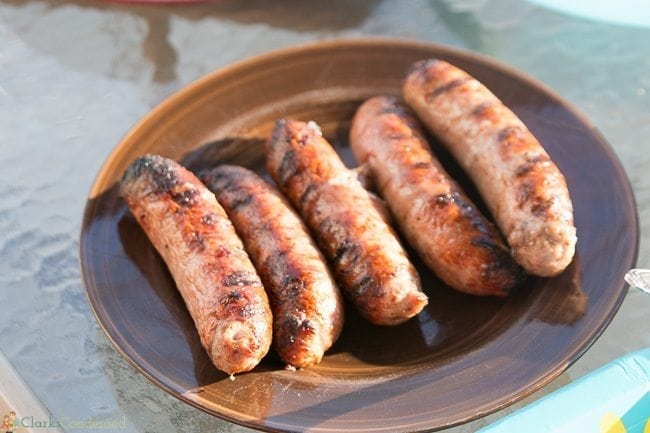 One of the "recipes" we provided was for a green chile and mole brat or hot dog. Forrest has tried to get me to try mole in the past, but it wasn't until a few months ago that I actually did – and I LOVED it. My sister-in-law made the most amazing mole enchiladas, and I was smitten since then. So Forrest made this really yummy homemade mole recipe for the hot dogs. Combined with green chile on the turkey brat, it was pretty delicious.
But of course, mole is great with enchiladas, chips, and really, just about anything. So here's that tasty mole recipe he made in case you want to use it for your own party! And if you want to host your own party, you can enter below the recipe to win a Honeysuckle White grilling pack.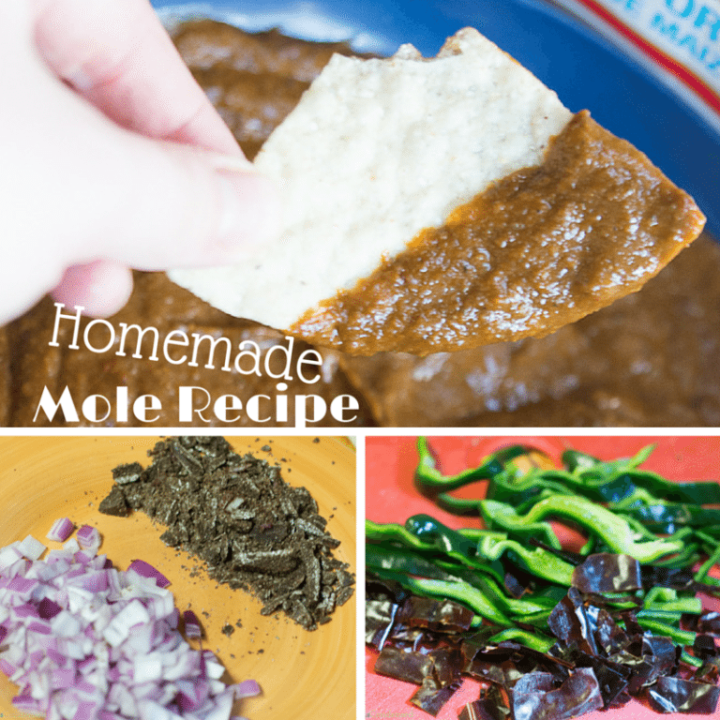 Easy Homemade Mole Recipe
Yield: 6 servings
Prep Time: 15 minutes
Cook Time: 30 minutes
Total Time: 45 minutes
Ingredients
3 dried Guajillo chile pods
2 fresh Poblano peppers
2 cups of chopped onions
2 cups of Chicken Broth
3 cloves of garlic
1 Tb of butter
5-6 corn tortilla chips, crushed
3 Tb of smooth peanut butter
2 teaspoons of oregano
3 oz. 1 tablet of Abuelita Mexican Hot Chocolate
Instructions
Remove stem and seeds from dried guajillo pods. Soak dried guajillo pods in simmering water until they are rehydrated (about 15 minutes)
Saute on medium heat diced poblano peppers, onions, and garlic in butter for about five minutes, or until the onions are translucent.
Place pods, peppers, onions, and garlic in a blender with the chicken broth, peanut butter, tortilla chips, peanut butter, and oregano, and hot chocolate tablet. Season with salt and pepper to taste.
Move the sauce to a saucepan, and bring to a boil. Lower to medium heat, and allow to simmer for 15 minutes.
Top on a Honeysuckle White turkey brat!
Nutrition Information:
Yield: 6
Serving Size: 1
Amount Per Serving:
Calories: 174
Total Fat: 8g
Saturated Fat: 3g
Trans Fat: 0g
Unsaturated Fat: 4g
Cholesterol: 8mg
Sodium: 418mg
Carbohydrates: 24g
Fiber: 3g
Sugar: 13g
Protein: 5g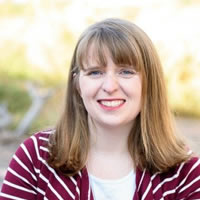 Katie is a Colorado-native, BYU graduated, and most importantly, wife to one and mother to three beautiful boys. She is passionate about sharing her experiences with others – especially about pregnancy, breastfeeding, cooking, and crafts. She is an International Board Certified Lactation Consultant. She loves spending time with her family and helping others find joy in family life.