A delicious blend of mozzarella, parmesan, and romano cheeses, combined with spinach and artichoke, makes this a killer copycat recipe of Applebee's Spinach Artichoke Dip

Spinach Artichoke Dip Applebees
This post was originally published in 2013; updated in March of 2019.
When we go out to eat, it's rare that we'll buy an appetizer or dessert. In fact, it's rare that
we buy two meals
! However, there's one item that often appears on appetizer lists that always tempts me.Spinach artichoke dip.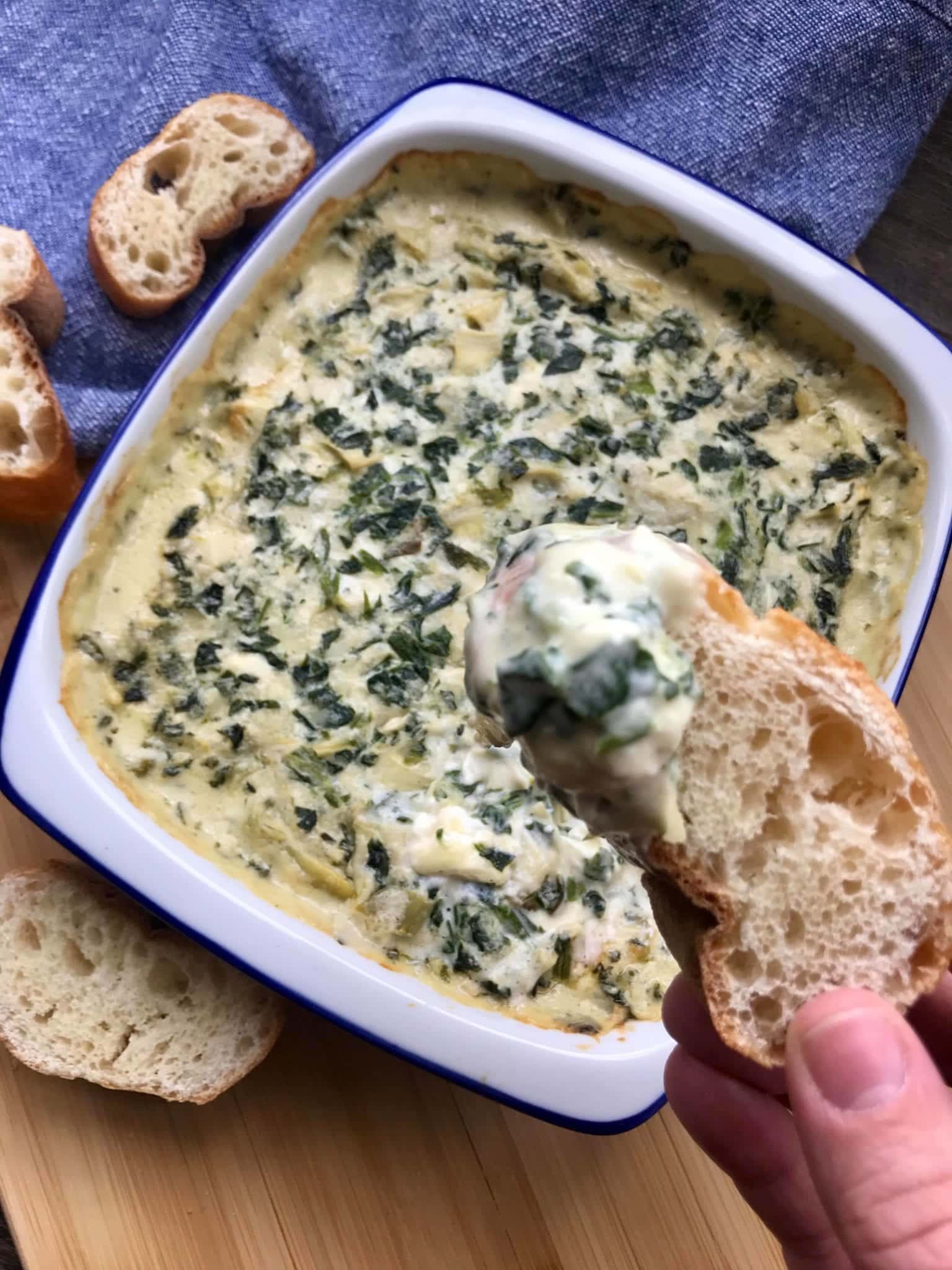 LOVE spinach artichoke dip. It's full of tons of things that aren't good for me, and I regret eating hours later because it's full of lactose, but whenever I see it listed on a menu, those thoughts all disappear. And the place that has my favorite kind of spinach artichoke dip? Applebees. I've found out that not all restaurants make their recipes the same, and homemade spinach artichoke dips rarely satisfy me. So for the longest time, I've been on the search for a copycat recipe for Appleebees spinach artichoke dip (that actually tasted like it was from the restaurant), and I think I finally created it.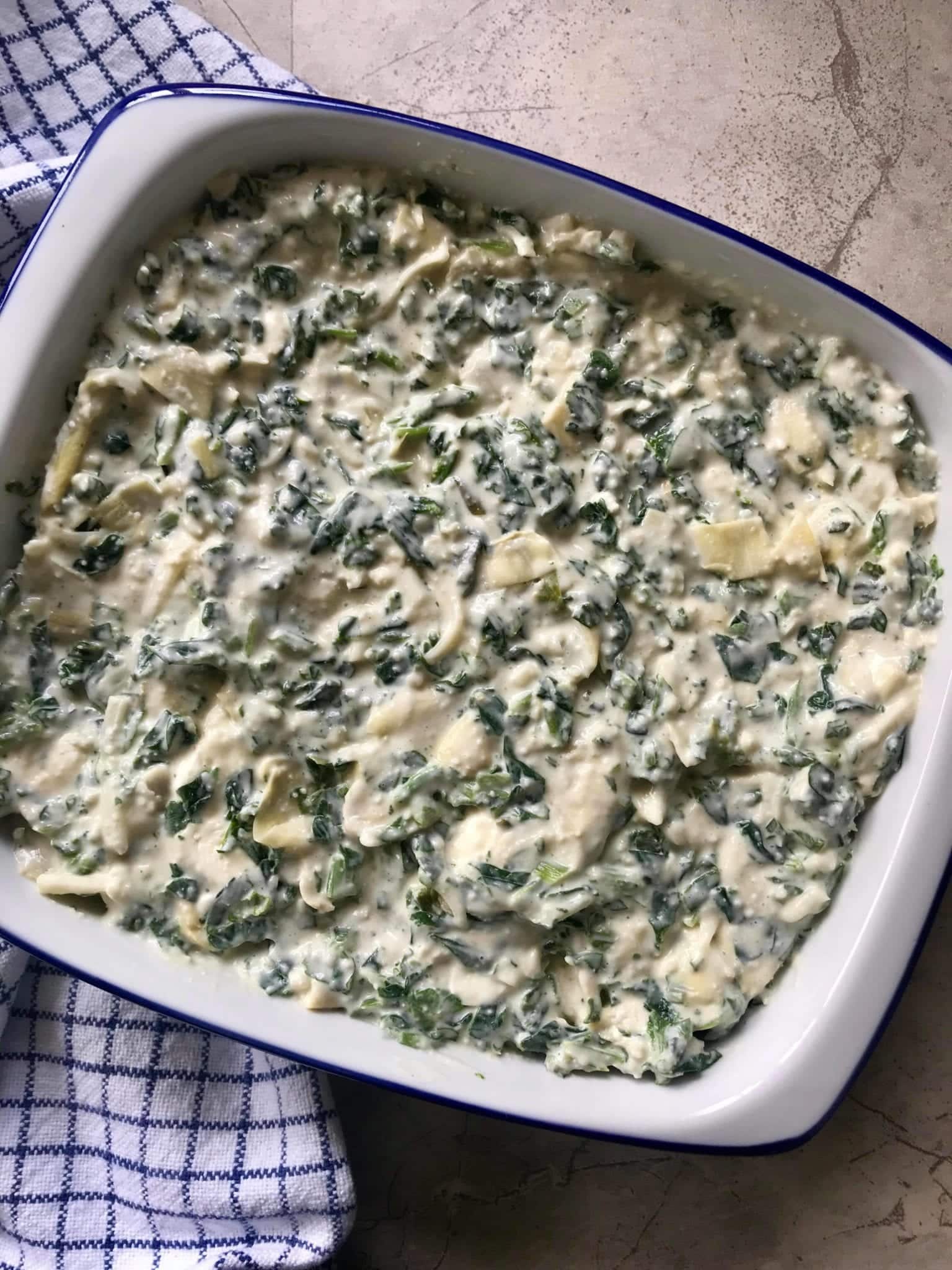 This recipe was so spot on, I could hardly believe it. And my mom, who is also a huge fan of Applebee's spinach artichoke dip, agreed. It was practically an exact replica.I think I like this version because it doesn't go heavy on the artichokes, which is my main complaint about some recipes. There's just the perfect amount of all the different ingredients, that all combine together perfectly for a creamy and savory dish.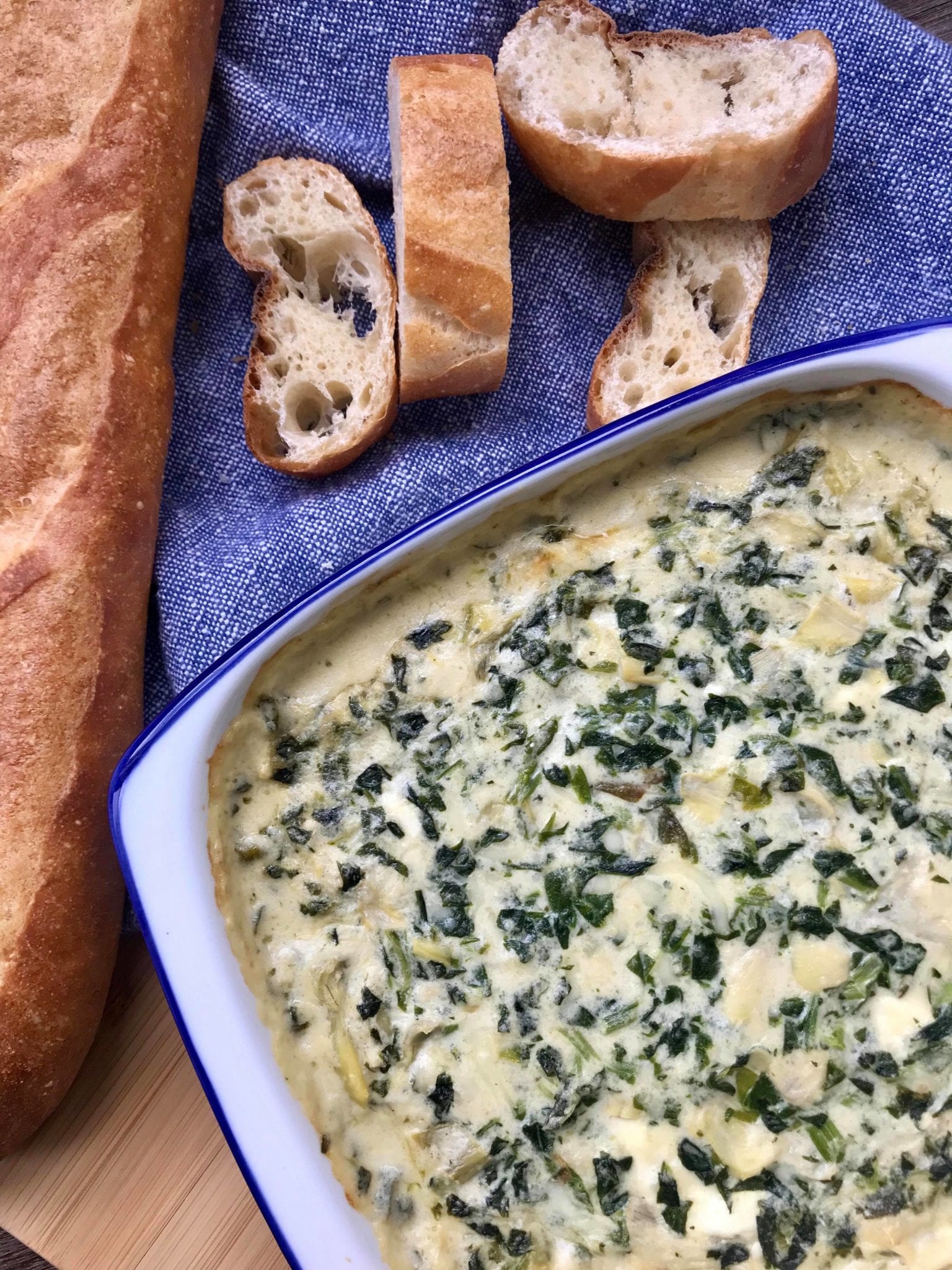 I served this with chips, but also decided to make some simple crostinis with some day-old french bread. They turned out to be the perfect thing to dip in this, so I'll include that recipe as well. This can be made lactose free (even though I didn't do that) and I'll include those substitutes — though I can't guarantee it will taste exactly like Applebees' if you don't follow this exactly.What is the one food that you always want to get when you go out to eat?
FAQ
What type of alfredo sauce do you use? Honestly, I just pick whatever is on sale! Usually, I try and get one with garlic in it.
Can this be made in a slow cooker? I have not personally done this, but if I were to, I would mix everything together and cook it on low for 3-4 hours, or high for two. You may also like our Instant Pot Spinach Artichoke Dip!
Can you make this with homemade alfredo sauce? Absolutely! I normally do not like store bought alfredo sauce at all, but I don't find that it overtakes this dish.
Want more restaurant copycat restaurants?
Signup below for first access to all our BEST recipes!
Copycat Spinach Artichoke Dip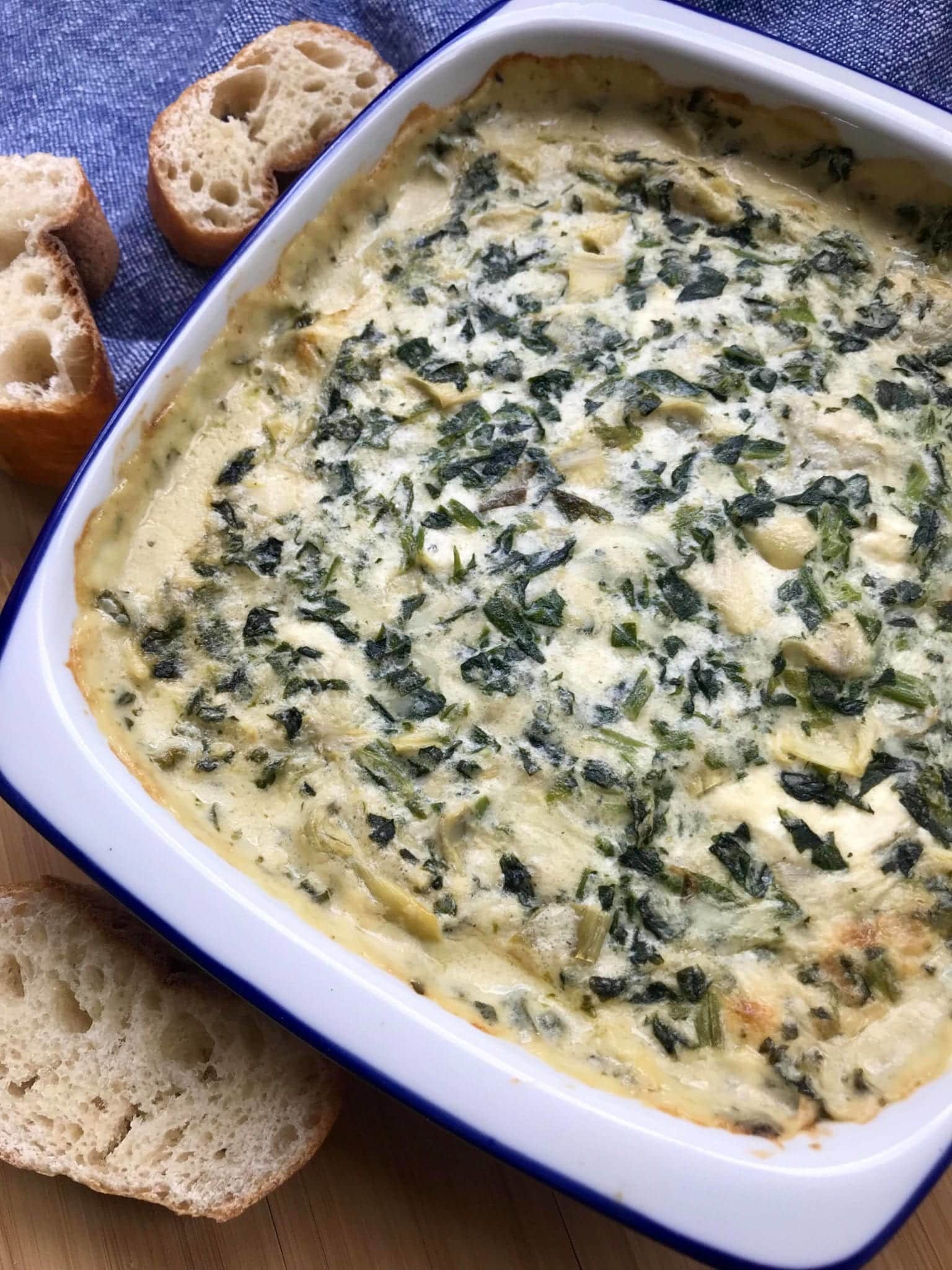 printable version available below
Ingredients: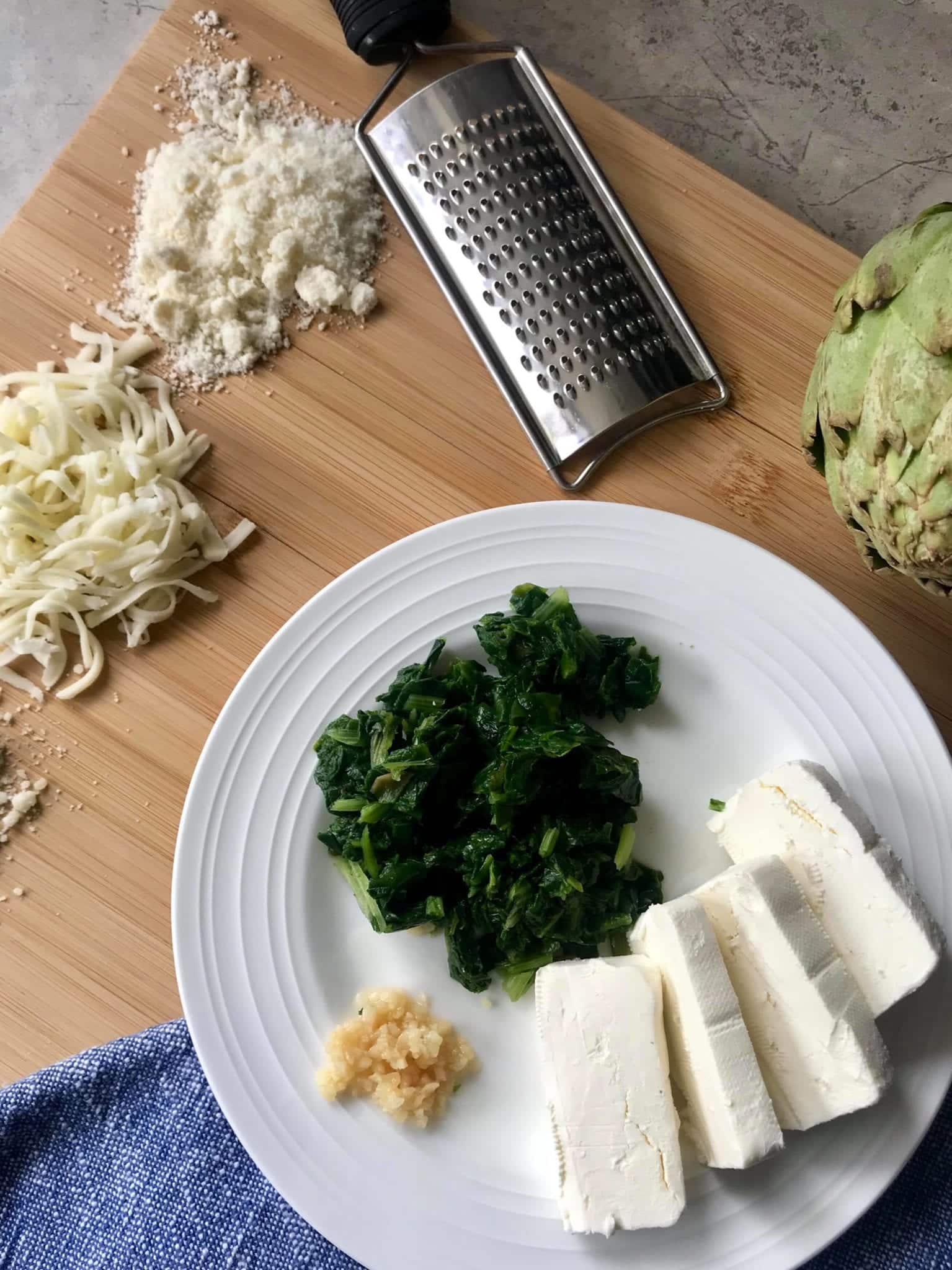 10 ounces frozen spinach (defrosted and chopped)10 ounces artichoke hearts (drained and chopped)1/2 cup shredded parmesan cheese1/2 cup romano cheese1/2 cup shredded mozzarella cheese10 ounces prepared alfredo sauce1 teaspoon minced garlic4 ounces softened cream cheese
Directions:
Preheat oven to 350 degreesIn a large bowl, combine all the ingredients until smooth. Place in an 8×8 baking dish and bake for about 30 minutes – or until bubbly.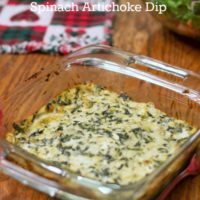 Copycat Applebee's Spinach Artichoke Dip
Yield: 10 People
Prep Time: 5 minutes
Cook Time: 20 minutes
Total Time: 25 minutes
Ingredients
10 ounces frozen, chopped spinach (thawed)
10 oz artichoke hearts, drained and chopped
1/2 cup shredded parmesan cheese
1/2 cup shredded romano cheese
1/2 cup shredded mozzarella cheese
10 ounces prepared alfredo sauce
1 teaspoon minced garlic
4 ounces softened cream cheese
Instructions
Preheat oven to 350 degrees.
In a large bowl, combine all the ingredients with a spoon until smooth.
Place in an 8x8-inch glass dish, and baked for about 30 minutes.
Other Recipes You May Enjoy: