A cheesy bacon artichoke dip recipe – this is perfect for parties!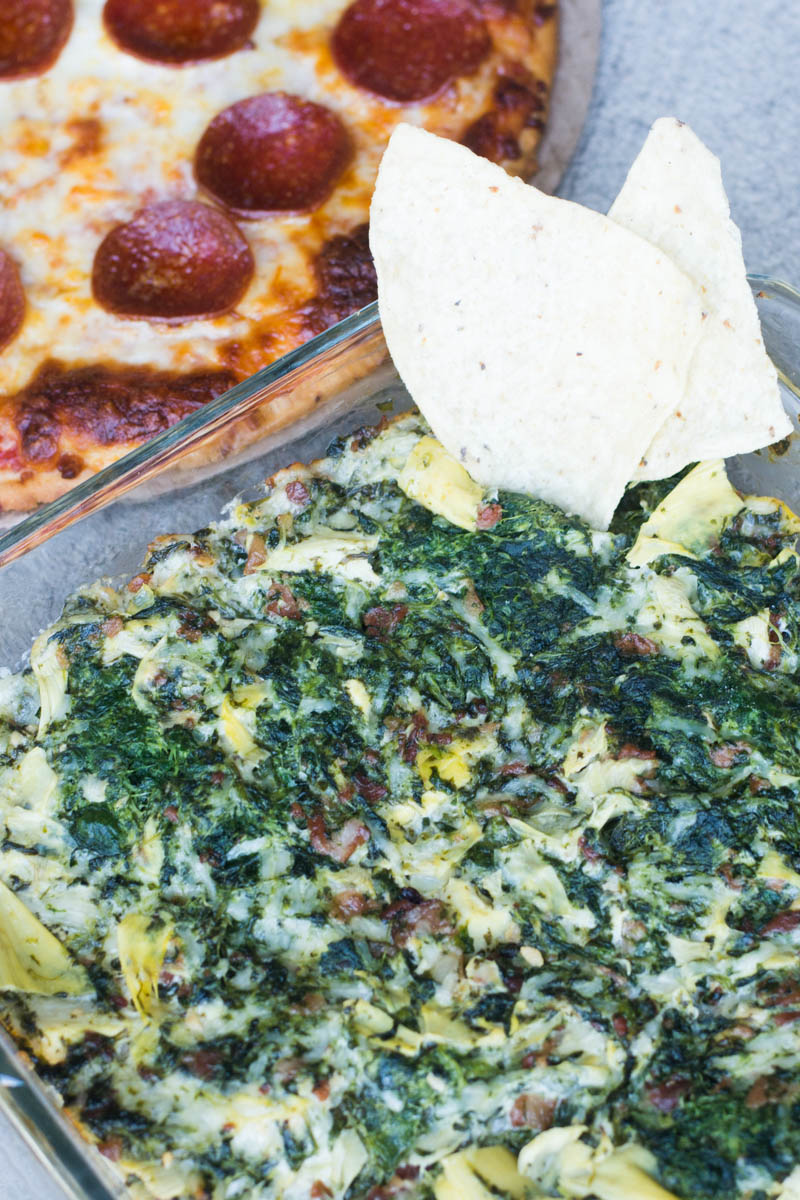 Thank you to Freschetta for making this post possible! 
Up until about a year ago, Jack was on a pretty strict diet.
He had so many weird health issues that baffled his doctors, and their own solution at times was to experiment with his diet.
The diet that seemed to work best for him was low FODMAP, and that required him to eat little to no gluten.
Needless to say, that wasn't a favorite time in my life. I love gluten products – breads, pastas, pizza…love them. However, I didn't want to make separate meals for everyone, so I adapted and learned a lot about gluten free living during that time.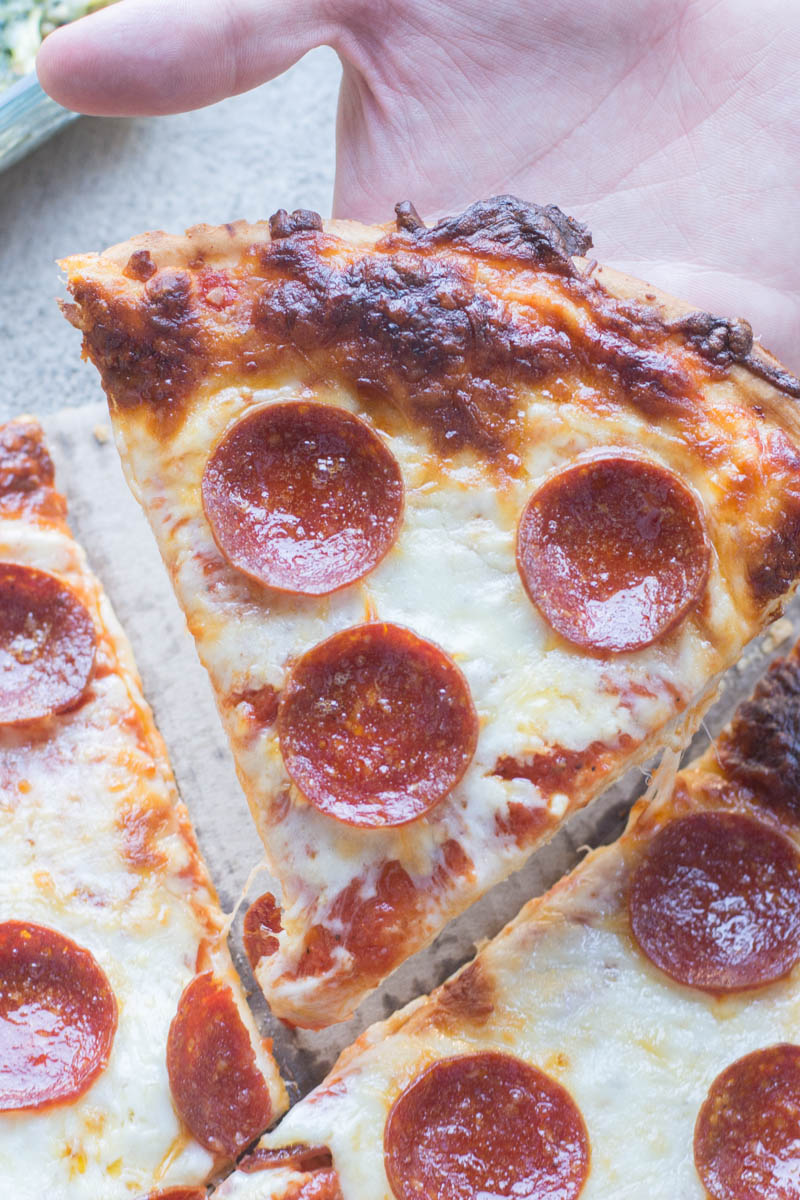 One thing that always frustrated me though was pizza. It was SO hard to find good pizza.
Most of the mixes I found for dough were not that great, and most of the pizza places we went to had crusts that tasted like cardboard.
So when I tried Freschetta's gluten free pizza a few weeks ago, I was SO bummed I hadn't known about this back then.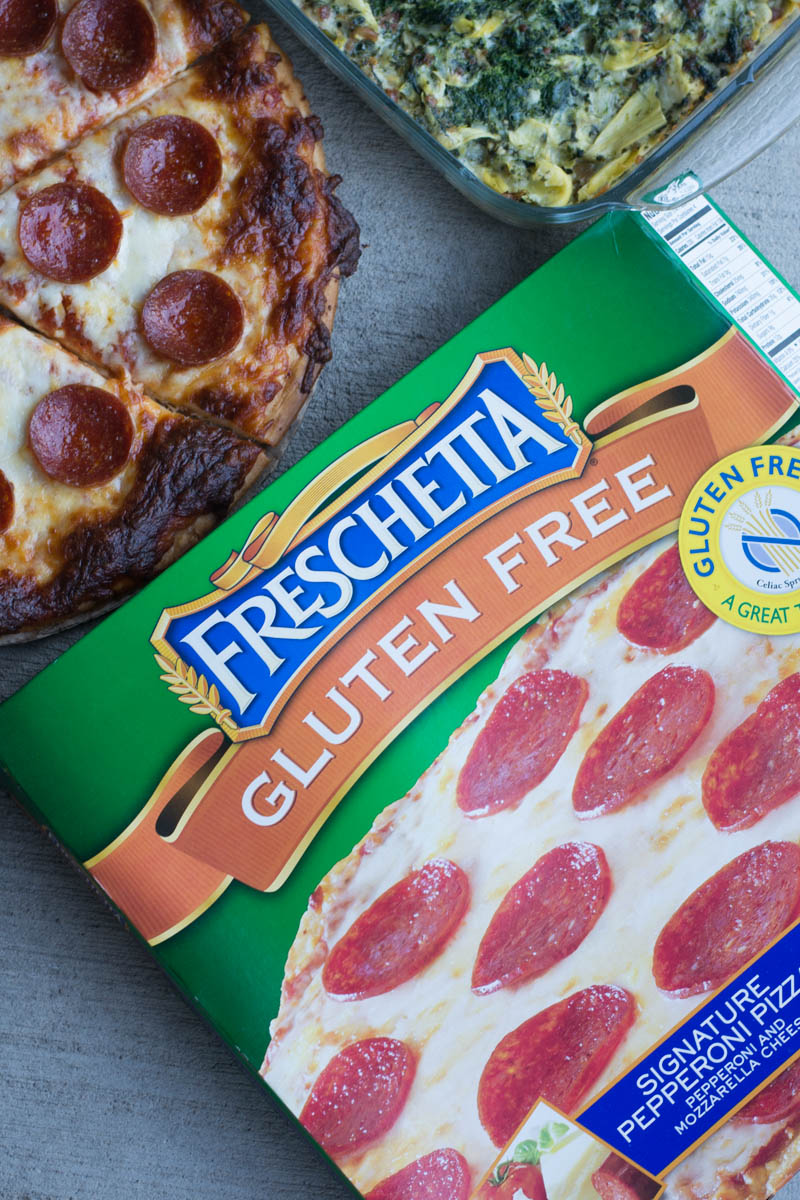 I think that the mark of a good gluten free product is that you can't tell it's gluten free – and that's exactly how I feel about Freschetta's gluten free crust. It just tasted like a regular pizza crust – thin, obviously – but it just tasted normal. No one has to feel like they are getting the less delicious pizza – in fact, I wouldn't be surprised if people would be fighting over the last piece!
My mom even said, "I don't like frozen pizza, but I really like this." So you know it's good. It's flaky, crispy, and certified gluten free by the. Celiac Support Association.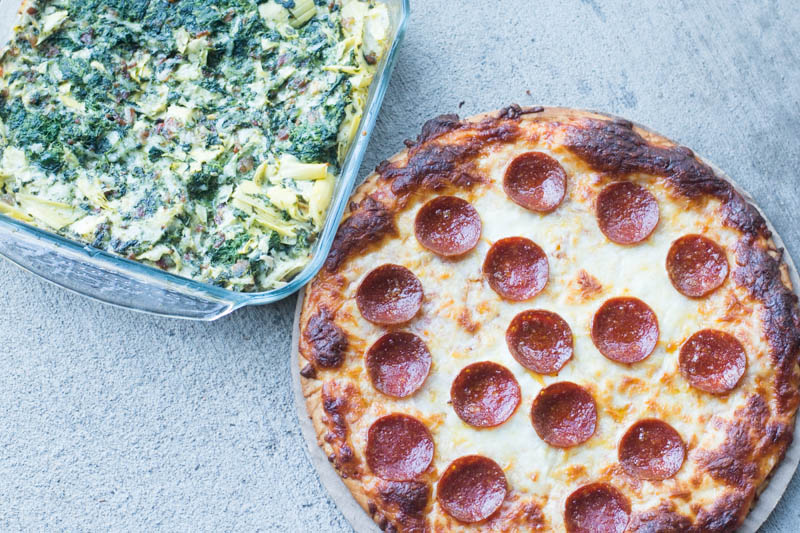 We made pepperoni kind for a college football game that was going on between my alma mater, and their biggest rival. I decided to pair it with a yummy dip recipe – cheesy bacon spinach dip.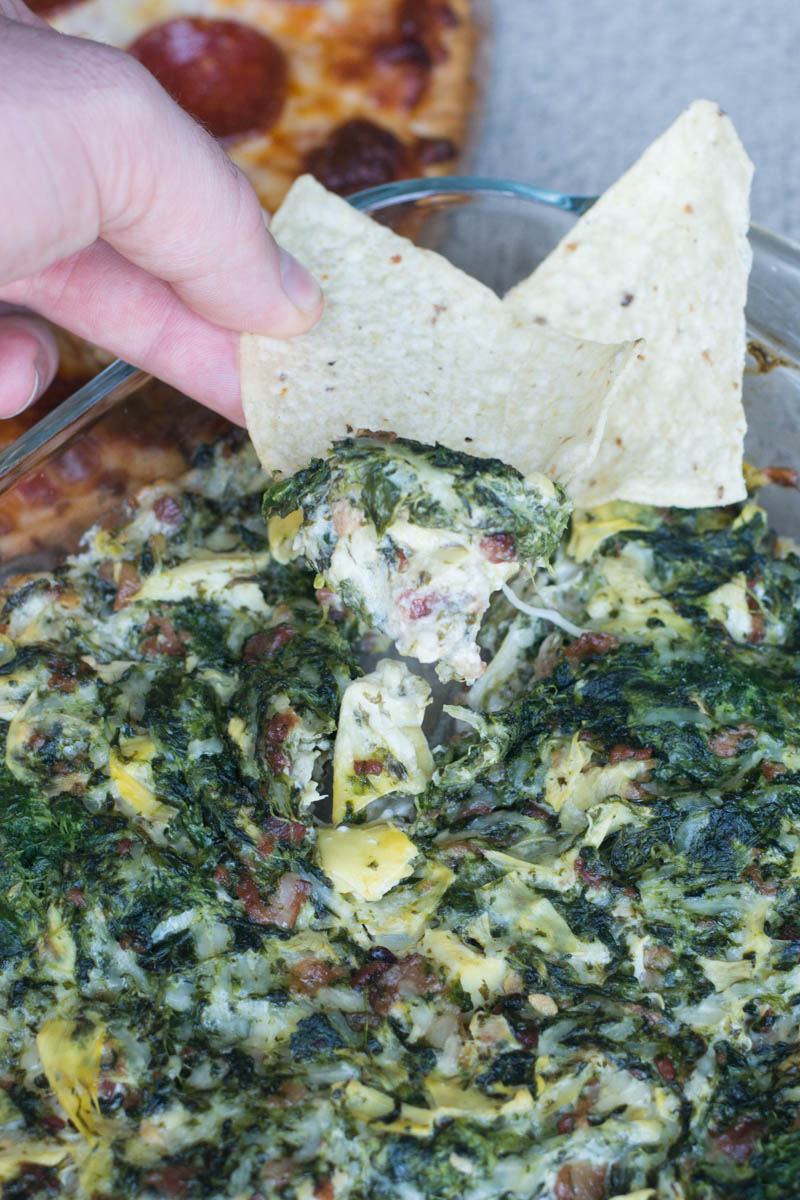 This dip recipe is also gluten free, so this would be a great meal to have on hand for those times when you have a gluten free friend come over. If you know me, I love a good spinach dip, and this one definitely tops the list as one of my favorites.
It's really easy to make, and I thought it paired perfectly with the pizza. I even dipped the pizza in it a few times!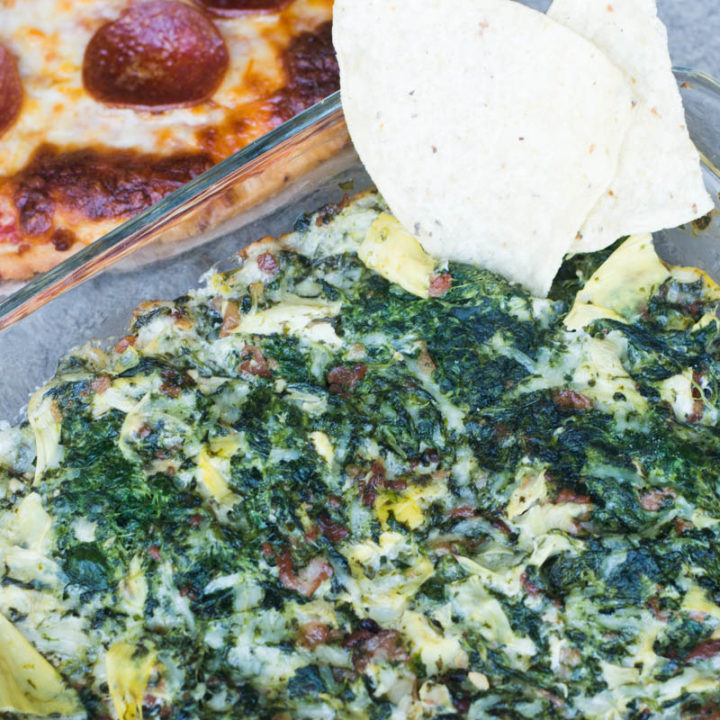 Cheesy Spinach Bacon Dip
Ingredients
1/2 frozen spinach, thawed and drained
1 can artichoke hearts, chopped
1 1/2 cup mayonnaise
1 cup shredded parmesan cheese
1 tablespoon garlic
1 package bacon bits, low sodium
Instructions
Preheat oven to 350 degrees.
Mix all the ingredients in a bowl until well-combined.
Spread mixture evenly into the bottom of a pie dish.
Bake 20-25 minutes, or until the top is lightly browned.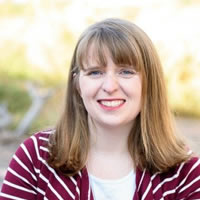 Katie is a Colorado-native, BYU graduated, and most importantly, wife to one and mother to three beautiful boys. She is passionate about sharing her experiences with others – especially about pregnancy, breastfeeding, cooking, and crafts. She is an International Board Certified Lactation Consultant. She loves spending time with her family and helping others find joy in family life.