Aaptiv is an amazing fitness app for people who want to feel like they have a personal trainer in their pocket. Here is my experience after using it for a few years. Get 10% off your subscription with the code FIT10!

Is Aaptiv worth using?
A few months ago, I discovered an app called "Aaptiv" and decided to try out the 30-day free trial.
I've used a lot of exercise apps in the past, and for the most part, they end up deleted within a couple of days.
However, this one seemed different and really piqued my interest. I was in North Carolina at the time, feeling a little overloaded from the days preceding (Thanksgiving – I'm sure you know the feeling!), and I decided to get on my in-law's treadmill.
I wasn't even sure what to do with the app. However, as soon as I finally decided to open it and select a workout, I was hooked.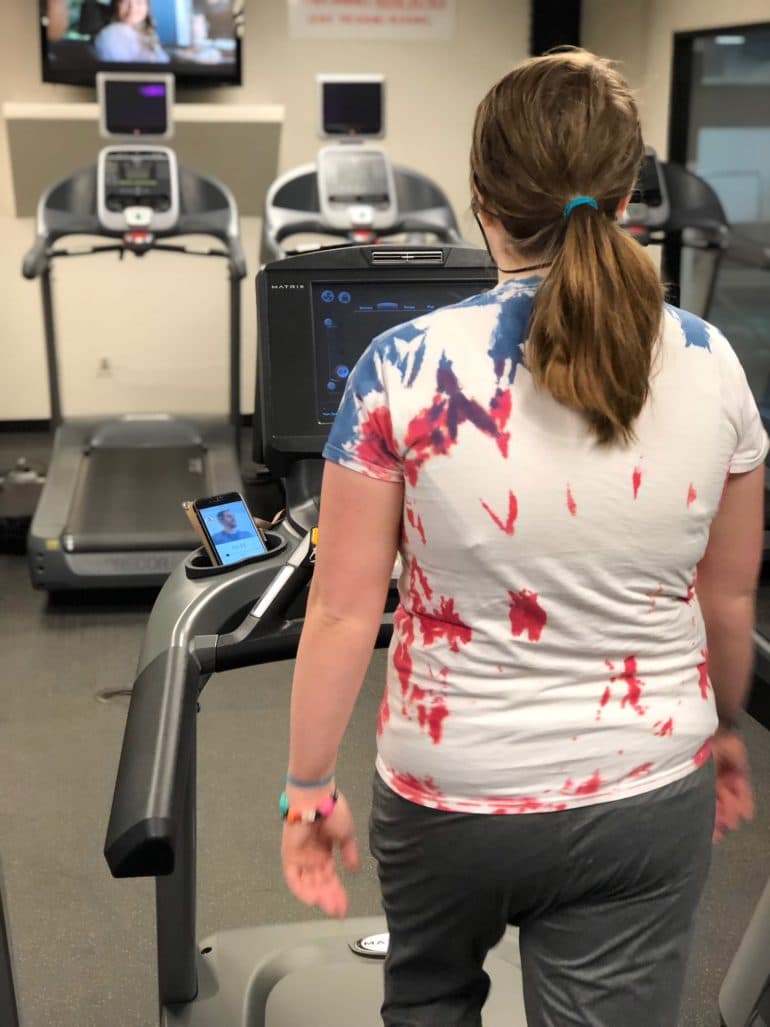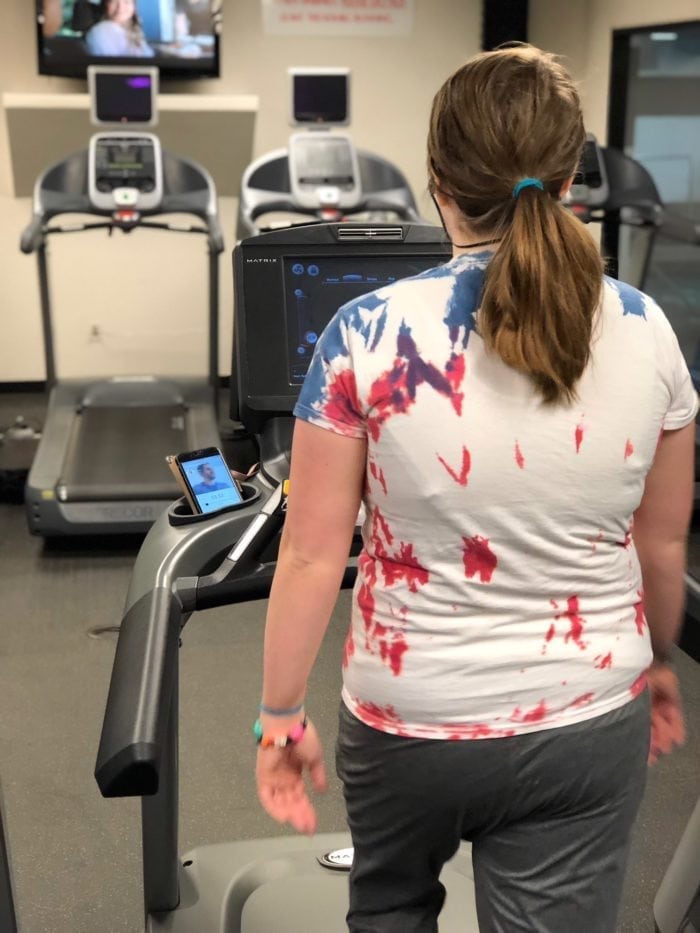 I liked it so much that when talking with the brand, they agreed to let me try it out for a year in exchange for me sharing my experience. But honestly – I would pay for this app every month because I think it's that great. As soon as that year is up, I will absolutely be paying for it out of my own pocket.
It has literally changed the way I workout, and it's the first time in a long time that I actually feel like I'm getting something out of my workouts. I look forward to picking a new workout each and every day.
So I'm excited to share a little bit more about why I like Aaptiv – along with the pros and cons – so you can decide if it's right for you!
CLICK HERE FOR A 30 DAY FREE TRIAL! OR USE CODE FIT10 for 10% off!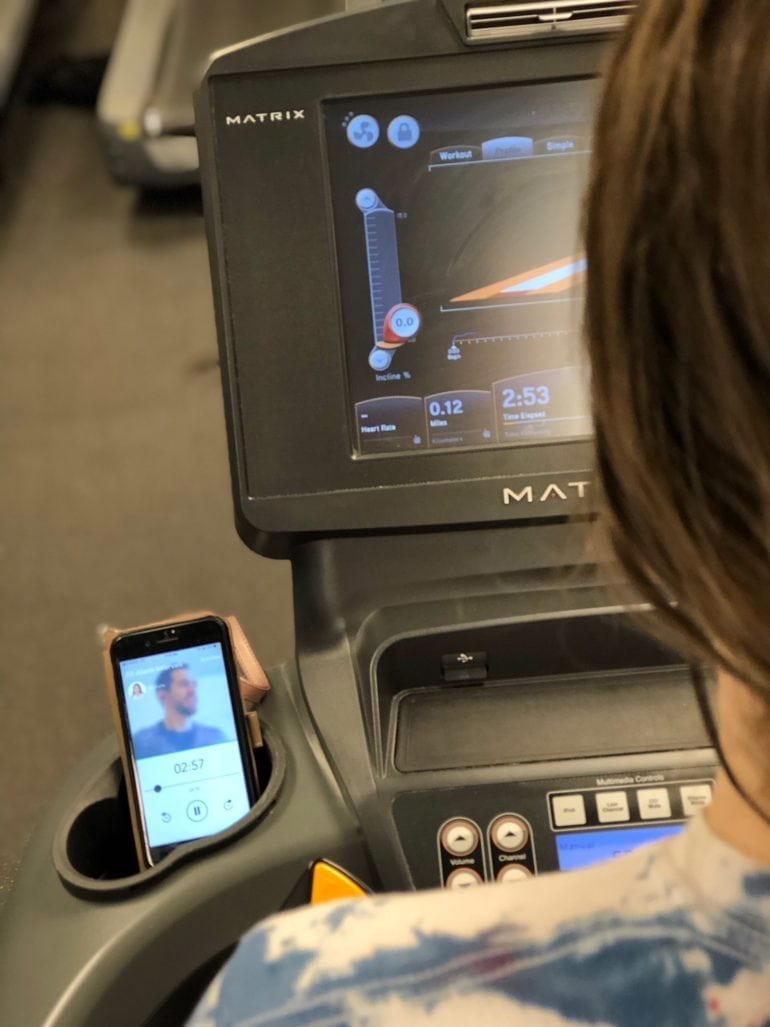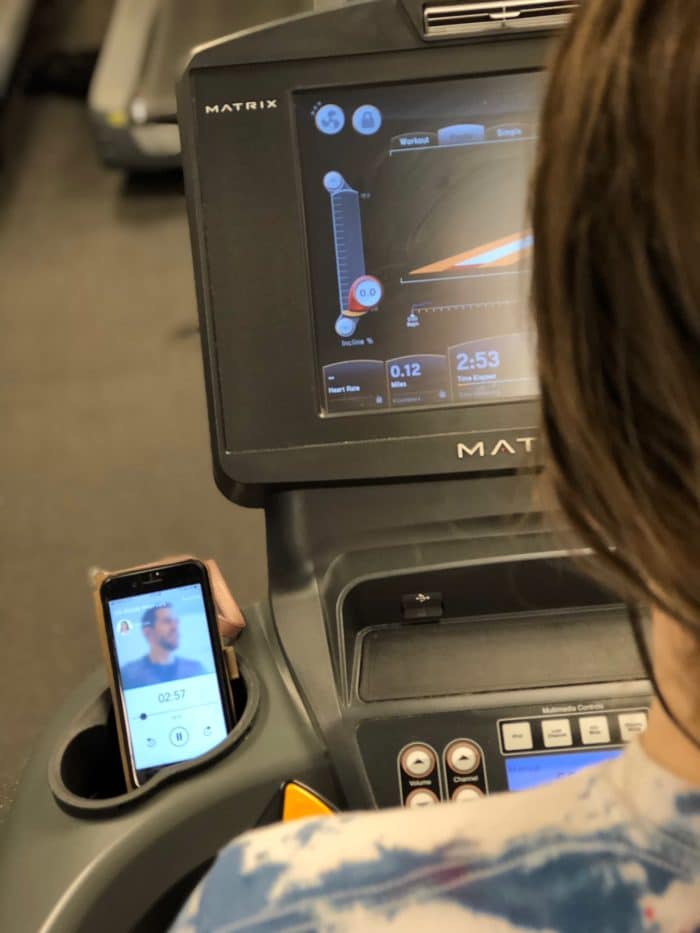 Aaptiv Reviews
PROS:
Feels like you're working out with a friend
So the main issue I have with "exercise voices" on different apps is that they usually have these very robotic voices that really aren't that fun.
Or they don't have any voices at all and you have to be constantly looking down at your phone trying to figure out what to do, which can really get in the way when you are working out.
With Aaptiv, every workout has an actual person guiding you through it. They try to make it fun, and it really takes your mind off the workout. They also are very encouraging and always seem to have their "don't give up, don't put your hands on the handrails!" timed at the exact right spot.
It really feels like you are working out with a friend – or at least with an actual personal trainer.
You can click on the workout section to find the strengths of different trainers. I personally like the ones that are fun and supportive (positive affirmation, right?!).
I have connected with a few on Instagram in the past, and they usually respond, which makes it even more fun.
Keep in mind that these are still recordings – they are talking to you, but it's not a live person who knows who you are.
Upbeat music timed with workout
I love working out to music, though I don't always pick the best options. I usually will turn on Pandora, and it works…but sometimes it's just a really slow song, and I don't want to waste my precious
With Aaptiv, they have a variety of music styles and most of the songs aren't ones that I would have chosen on my own. However, they are very good to work out to. The trainer typically has it set up to have music that's similar to the cadence of the workout.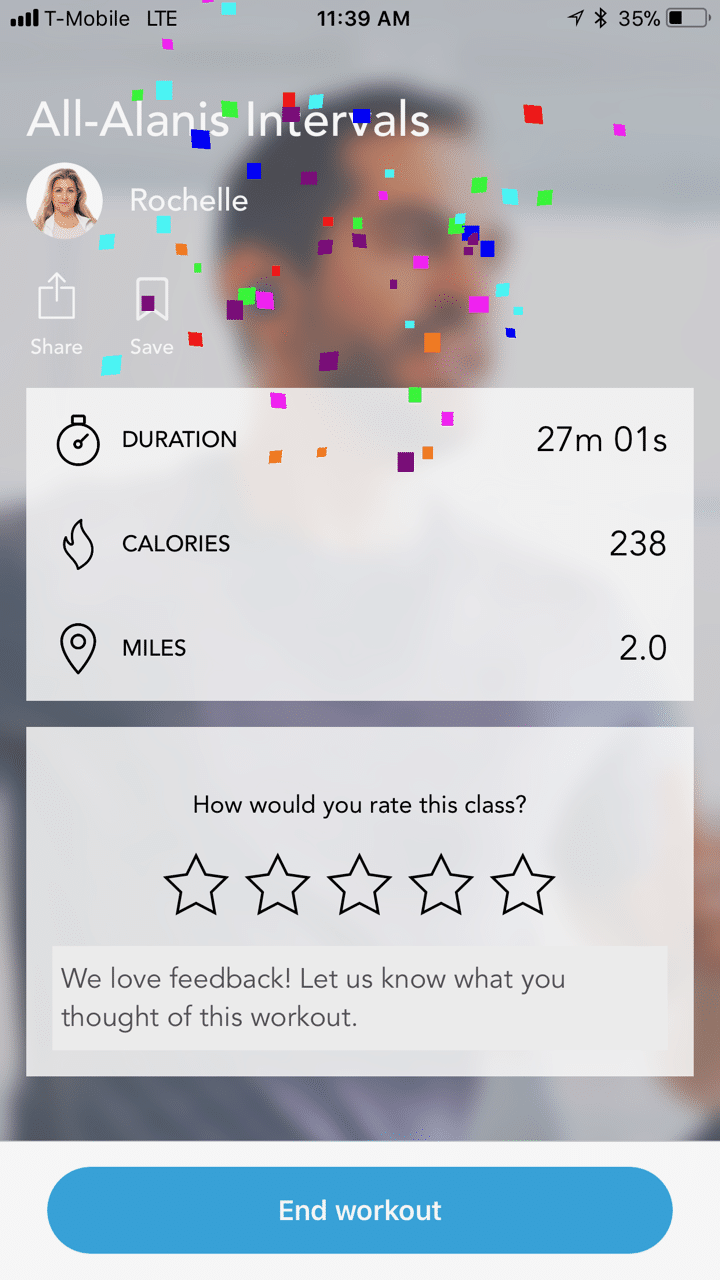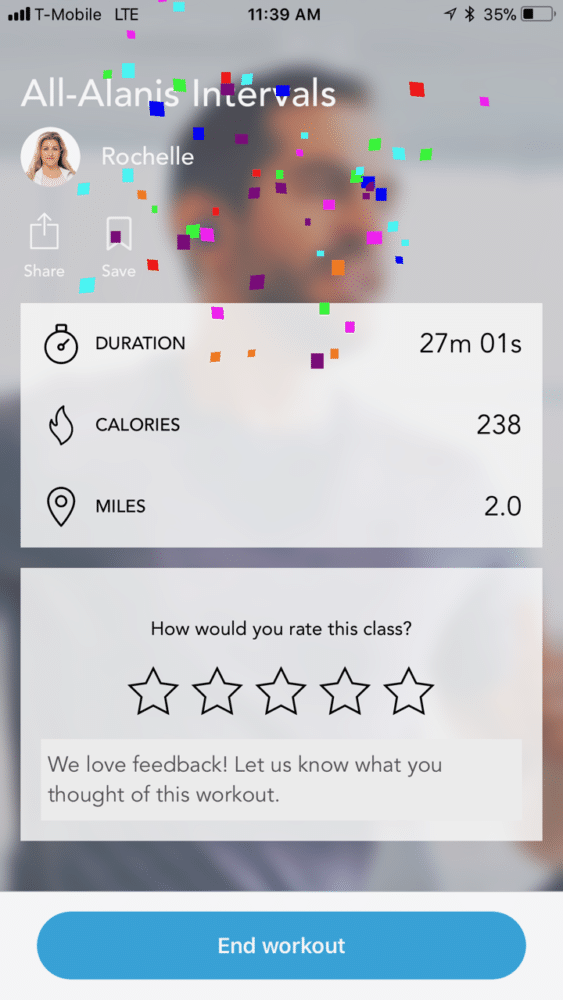 It's Mindless
I like that I don't have to put any prep or thought into doing it beyond selecting which workout I want to do. I always see people talking about these great exercise routines or courses, but they often require you to piece together the workout yourself. I love that I can just put my headphones in, listen to what the trainers say, and be good to go!
Easy to find what you want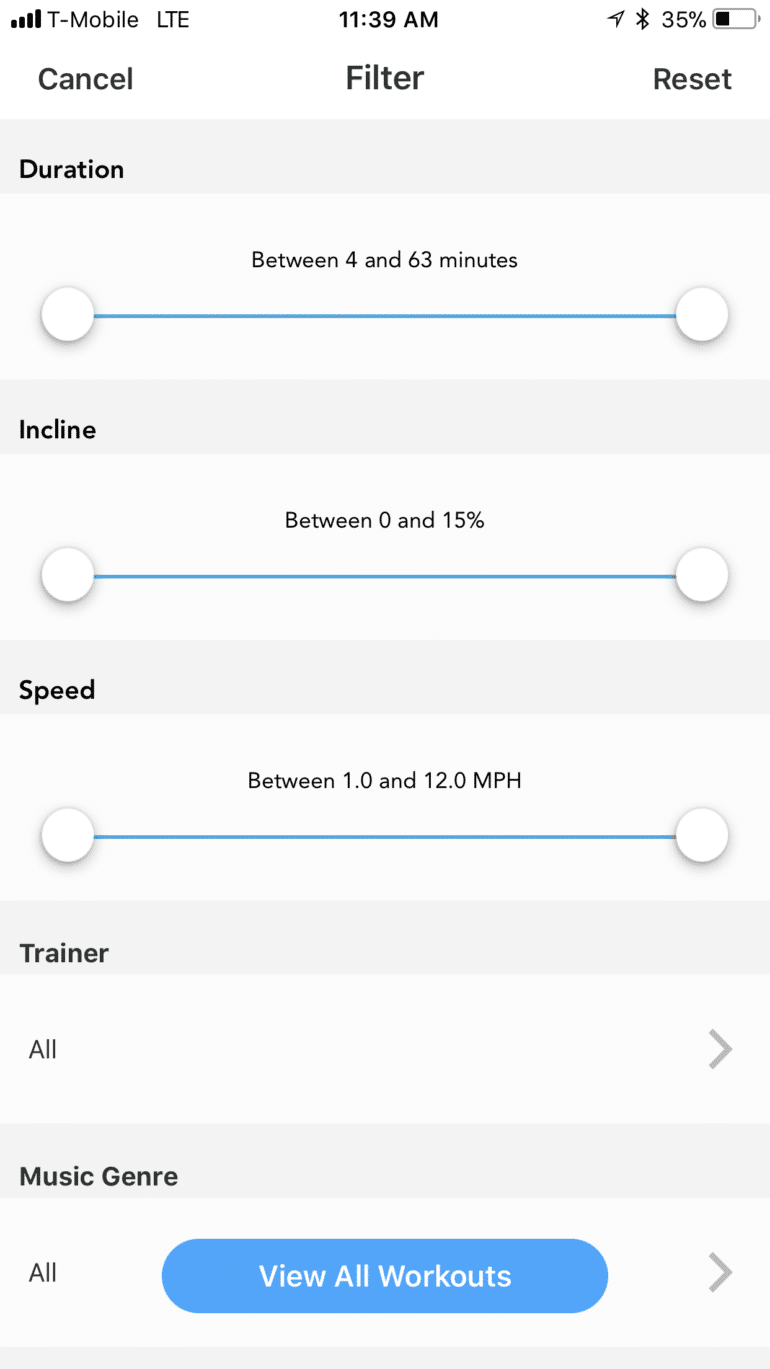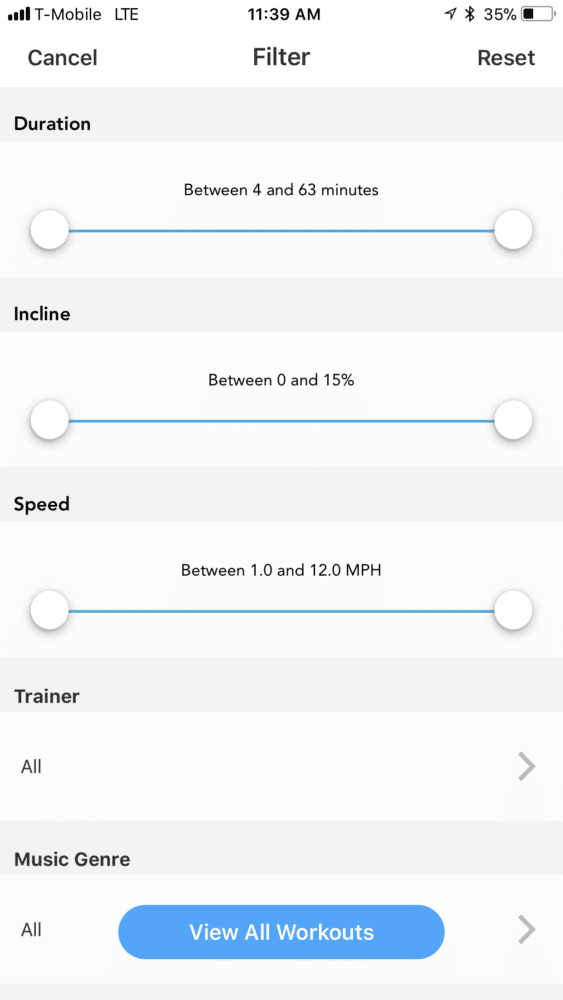 The filtering feature is very helpful – you can filter by length of time, level, max/minimum speed, etc. The other day I was wanting to transition from walking workouts to
Workouts that make you sweat
One thing I love about Aaptiv is that I know I will get a good workout. I keep track of my calories burnt on my Apple Watch, and it also shows my heart rate – both of which show that I'm getting a pretty good workout. I always feel a little stronger and sweatier when I'm done – which seems pretty good to me!
I've also noticed that my endurance has been built a lot as well as I've progressed to different levels. That's been really cool to experience!
Tons of different equipment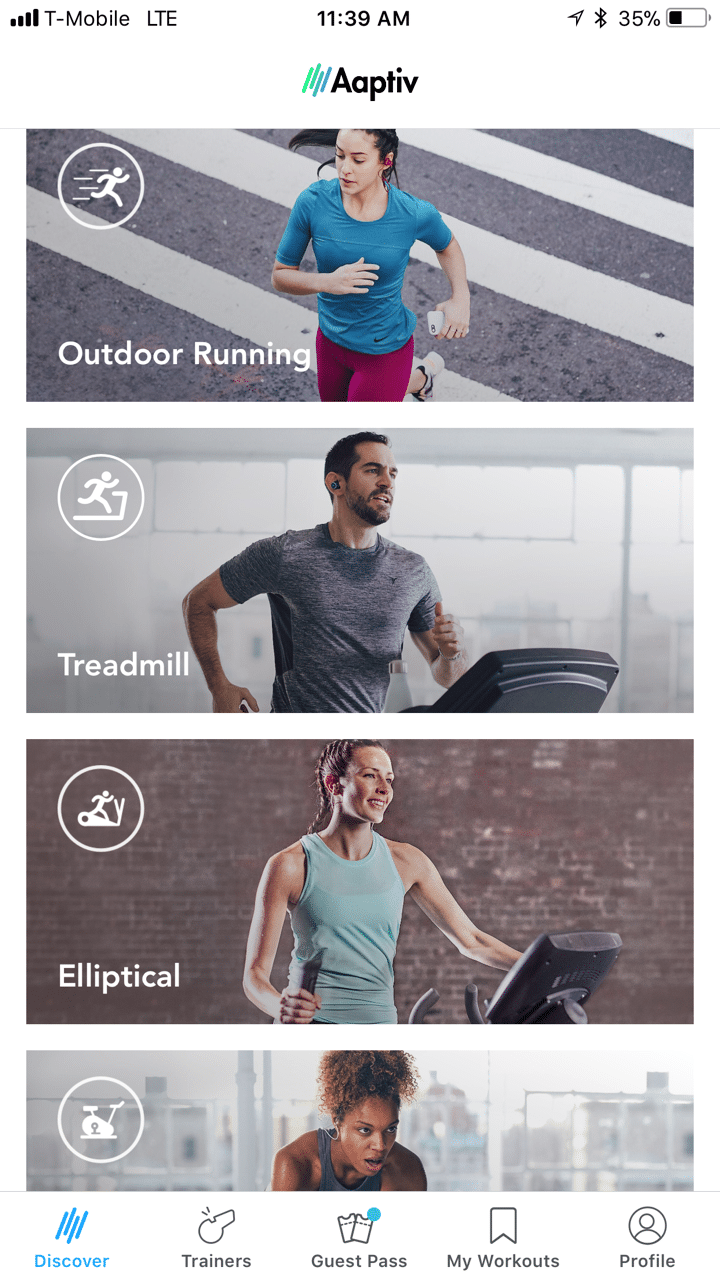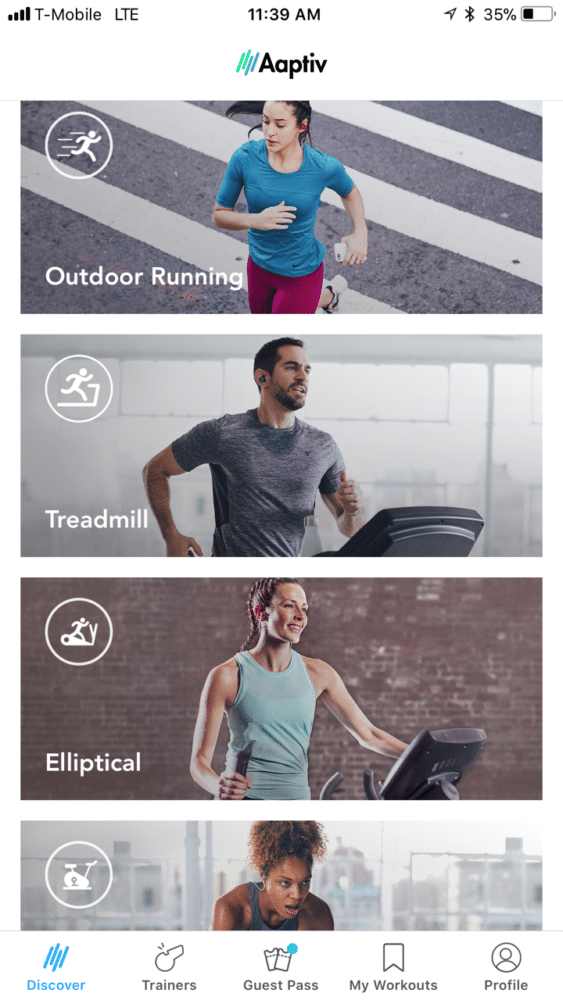 Whether you like the treadmill or elliptical, the stair stepper or the rower, there's a program for you. Aaptiv has workouts for a bunch of different machines, as well as yoga, strength exercises, and stretching. There's really something for everyone – whether you are working out at the gym, in home, or even outside.
Training programs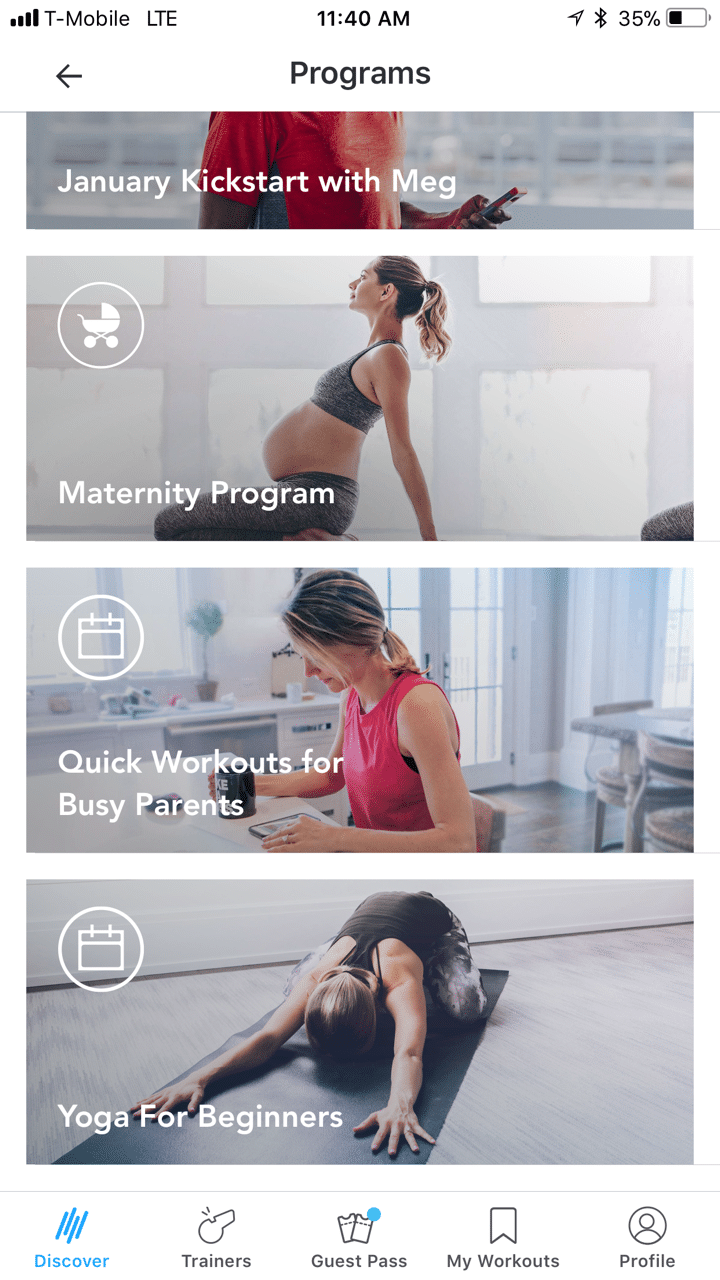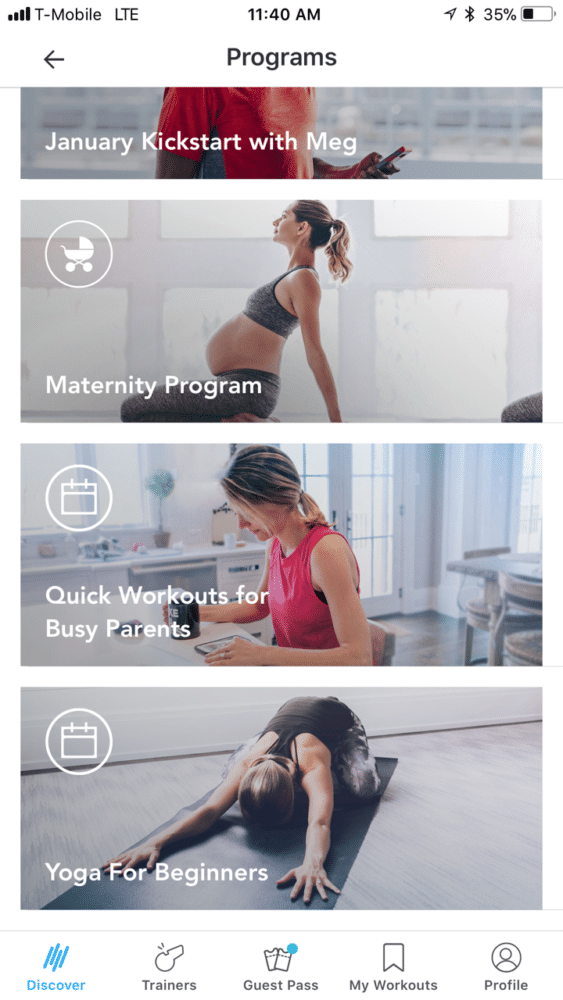 In addition to having tons of individual workouts, they offer different workout programs – so there are ones to help you train for various races (5k, 10k, etc.), weight loss, and even programs for busy parents and pregnant mothers. I was especially excited to hear about the maternity program since I work with so many pregnant moms through our blog – I wrote more about that here – The BEST Exercise App for Pregnancy – From First Trimester to Postpartum.
Varying lengths
I love how they have workouts in all different time ranges. They have ones that are under 10 minutes and others that are over an hour. I usually try and find one between 20-30 minutes, which seems to the perfect amount of time (especially if you end up doing one of the stretching workouts they usually recommend at the end of every workout!).
Active community
I'll admit I don't really participate in this, but they have an active community where you can interact with other Aaptiv users – as well as the coaches themselves.
I actually joined their Facebook group, which is really helpful and supportive. Sometimes fitness communities can be a little offputting, but I haven't found that with the Aaptiv one.
Guest Pass
You are given ten "guest passes" that you can give to friends for one month of full access for free! I thought that was kind of cool.
CONS:
As much as I really love this app, there are a few things I would change.
Aaptiv Cost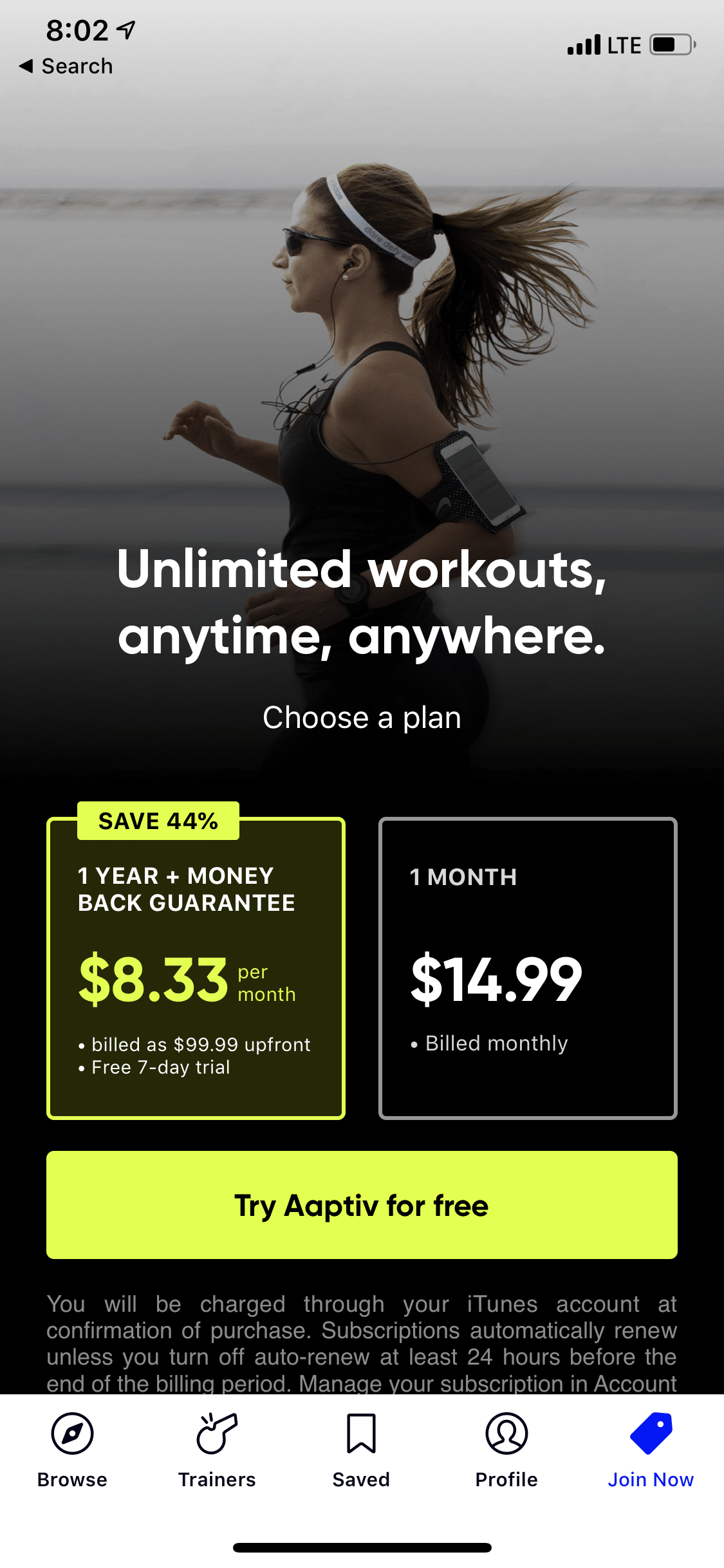 Most of our readers know that I don't like to spend unnecessary money. We try to be very frugal people in the Clark household! It is $14.99 a month, which can be a substantial cost for many people – especially in addition to paying for a gym membership (if you have one).
$14.99 a month is a contract-free subscription fee, so you are free to cancel at any time. However, if you know you are going to be loving it, it is $8.33 a month, billed at $99.99 upfront. That does make it a little bit less expensive.
With that said, it's less than the cost of a gym, and since many of the exercises can be done at home, it's not a horrible price. It's definitely less than the cost of a personal trainer!
However, if you are student, you can get it for 50% off, which is really nice – you can check out the details for that here.
Some of the music
Sometimes I don't love all the music. They don't edit out any swear words and some of the content is a bit questionable. I don't find this the case with all the music by any means, but there have been a few times I've thought, "Well, it's a good thing I'm not listening to this with my kids around!"
I also sometimes wish I could choose to not have the music playing and just get prompts on my phone if I am wanting to watch a show while working out 🙂
I'm not sure the levels are correct for a lot of them
Some of the beginner level workouts definitely are really simple, while others seem really hard. I would like to see more walking workouts as well and to have them more easy to separate out.
You do need equipment (for the most part)
While there are some workouts you can do without any equipment, most of them are equipment dependent. The ones that aren't are:
Yoga
Some of the strength
Outdoor running and walking
Overall, I LOVE this app. Since I've started using it, I've deleted or disabled my other exercise apps because none of them compare. I love being able to workout and actually feel/see a difference.
Don't forget to grab your free 7 day trial here!