Copycat Olive Garden Five Cheese Marinara Recipe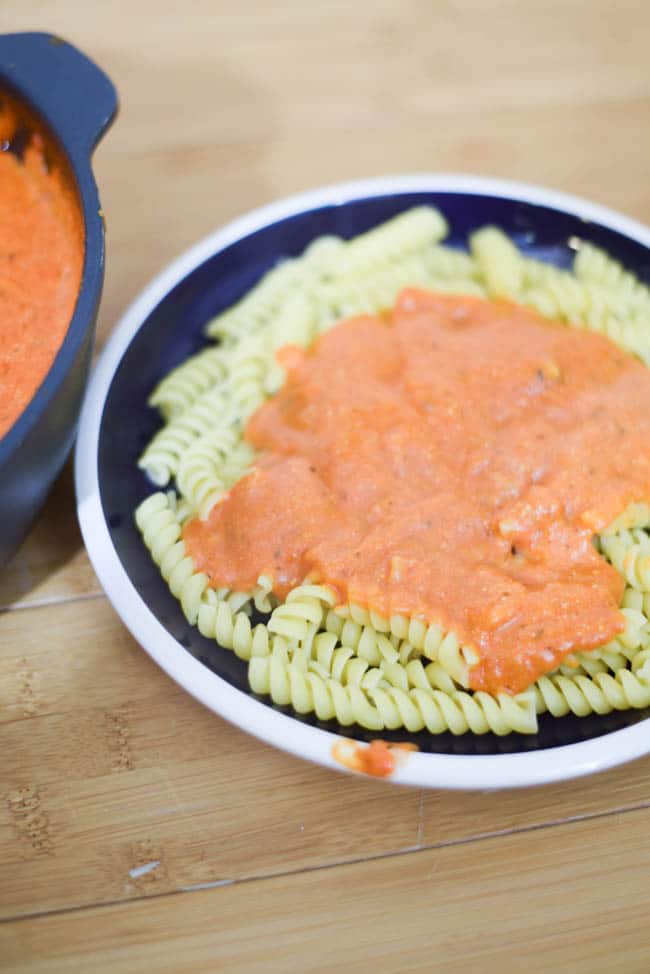 One of our favorite restaurants in Olive Garden – especially Jack.
I always love trying to recreate their recipes at home (such as their discontinued chicken alfredo spaghetti pie or giant stuffed rigatoni), so when Jack requested their five cheese marinara for his birthday…well, I figured I was up for the challenge.
As I do with most of my copycat recipes, I searched around the Olive Garden website for any hints to what was inside.
I also decided to go to the "cheater" route and use jarred marinara and alfredo…shhh.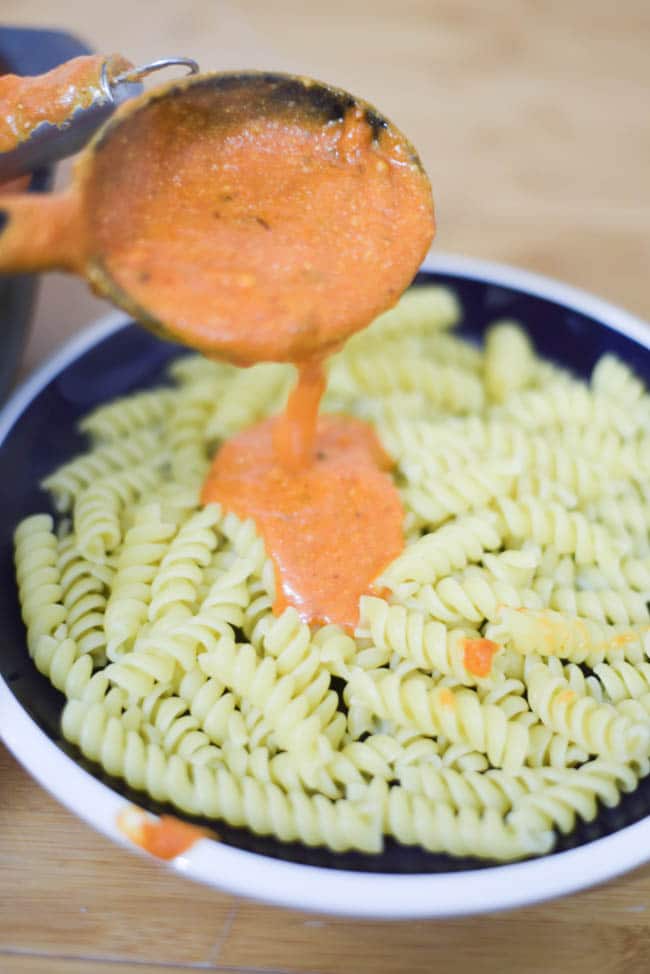 It turned out SO delicious. Like, it tasted exactly like the five cheese marinara that Jack always insists on getting whenever we go there.
NEVER Miss Another Recipe!
Sign up for our food and recipe newsletter today
Free eRecipeBook upon signup
Free Meal Planning Bundle
Easy and Family Friendly Recipes EVERYONE Will Love!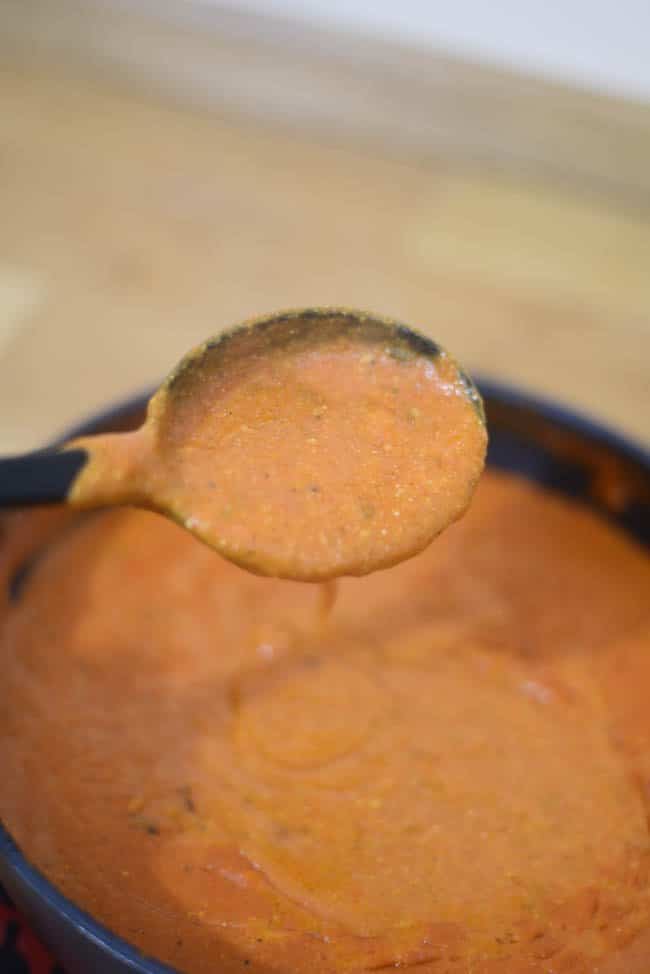 It was so creamy with just the right amount of tomato-y flavor…and of course, tons of cheesy goodness!
I'll be the first to admit that I do not like ricotta cheese – however, it does add a wonderful creaminess to this dish that I'm not sure could be achieved otherwise.
We've made this a few times with different kinds of pasta, but it always turns out so good!
You can add meatballs, chicken, sausage, or just eat it with just the sauce – the sky is the limit!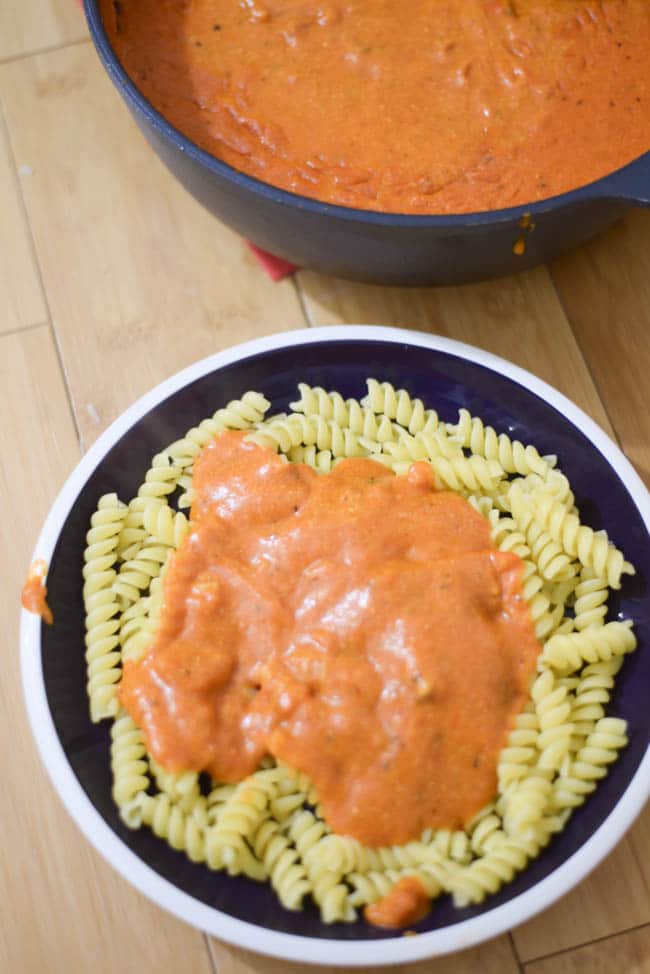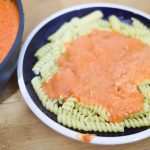 Olive Garden Five Cheese Marinara Recipe
Olive Garden Five Cheese Marinara Recipe
Course: Main Course
Cuisine: Italian
Servings: 6 people
Ingredients
2 Tablespoons Olive oil
1/2 cup chopped red onion
1 teaspoon minced garlic
2 jars marinara
1 jar alfredo
2 cups shredded italian cheese
1/2 cup ricotta
1 tablespoon Italian seasoning
Instructions
Heat olive oil. Sautée onion and garlic.

Add marinara sauces and alfredo and mix. Bring to a simmer

 Whisk in ricotta, Italian cheeses, and Italian seasoning and stir until smooth. Simmer 10 mins.
Olive Garden Copy Cat Recipes
If you are a big fan of Olive Garden, here are all our copycat recipes from them: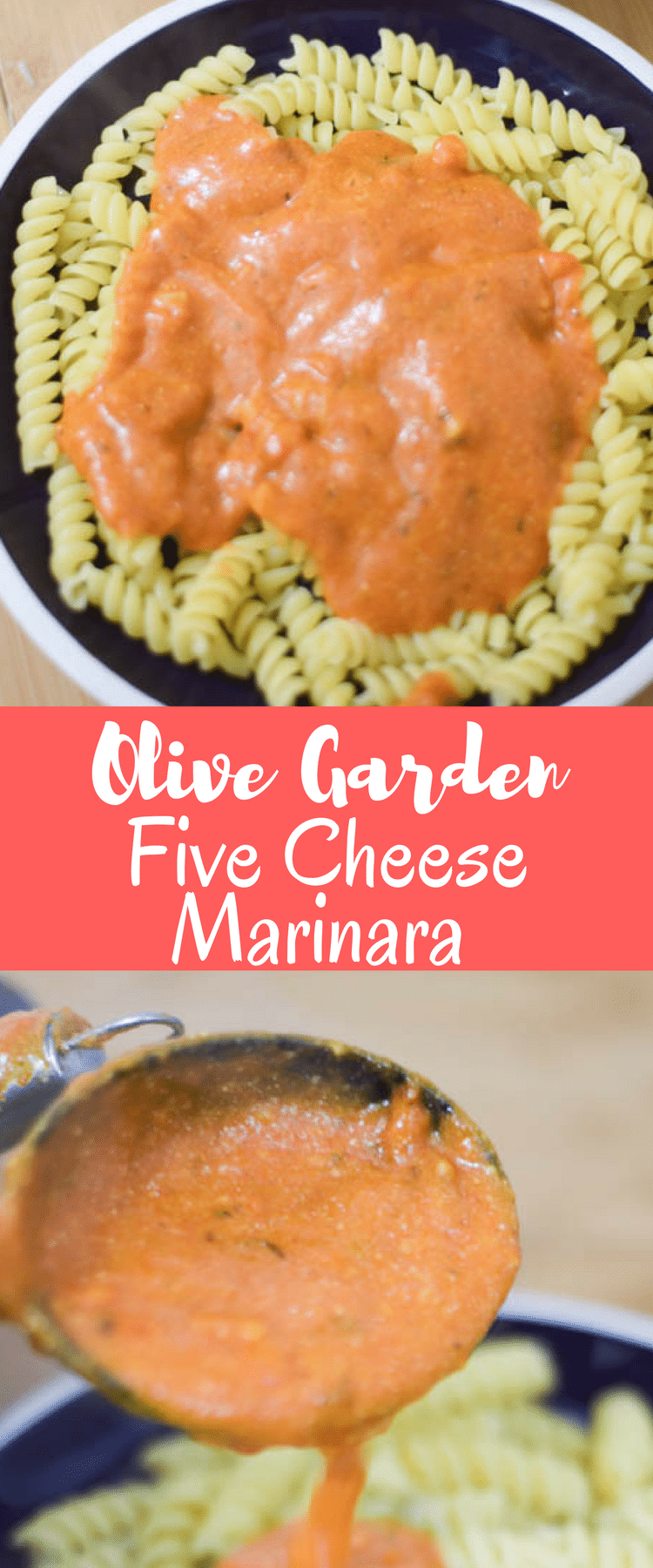 COMMENT POLICY:
All we ask is that you be kind. We welcome differing opinions, but any comments containing personal attacks, sarcasm, etc. will be removed immediately. Keyboard warriors aren't welcome 🙂 All comments are moderated and may take time to be approved. Anything not pertaining specifically to the content of a post will be removed (including comments about ads).