These easy breakfast enchiladas are perfect for making the night before for a hearty and delicious breakfast!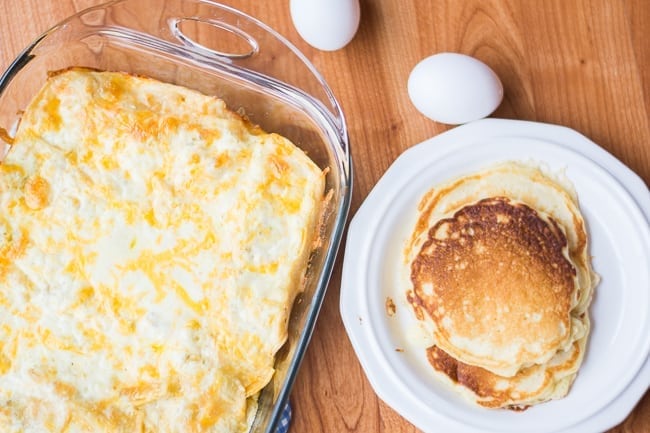 I love making food from scratch – there are few things more satisfying that a delicious, home-cooked meal.
But let's be real – that's not always possible! And really, I don't think that we need to exert ourselves every night (or morning) to make sure everything on the table is farm fresh and from scratch.
I'll be the first to admit that frozen foods can really make your meal planning and preparation easier. There are so many options – we especially love to use frozen vegetables in our meals (and as side dishes).
I often buy frozen foods at our local King Soopers because they have a huge variety of versatile products…including the items I used in this recipe.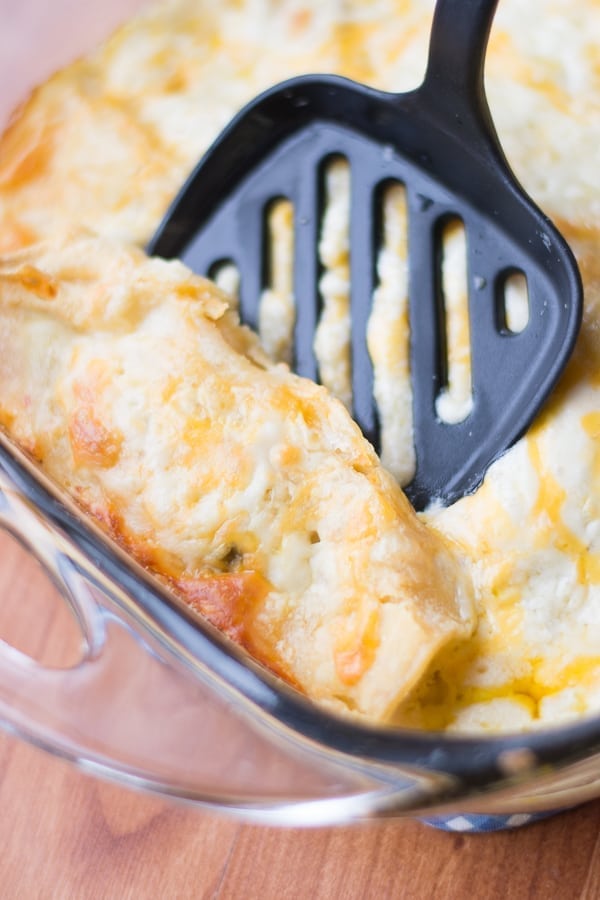 I'm a big fan of breakfast, but as I've mentioned before, I rarely actually get up early enough to make something beyond toast and eggs or cereal. So I really like when I can make something the night before (as I'm much more of a night owl) that I can pop in the oven the next day.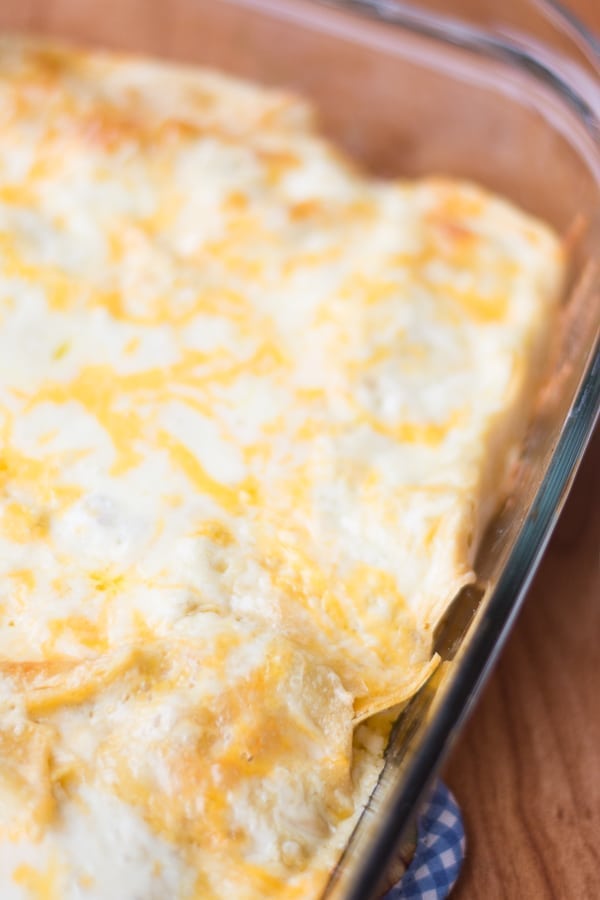 I recently came up with this creamy breakfast enchiladas, and they are DELICIOUS. Here is a text exchange between Forrest and me about them: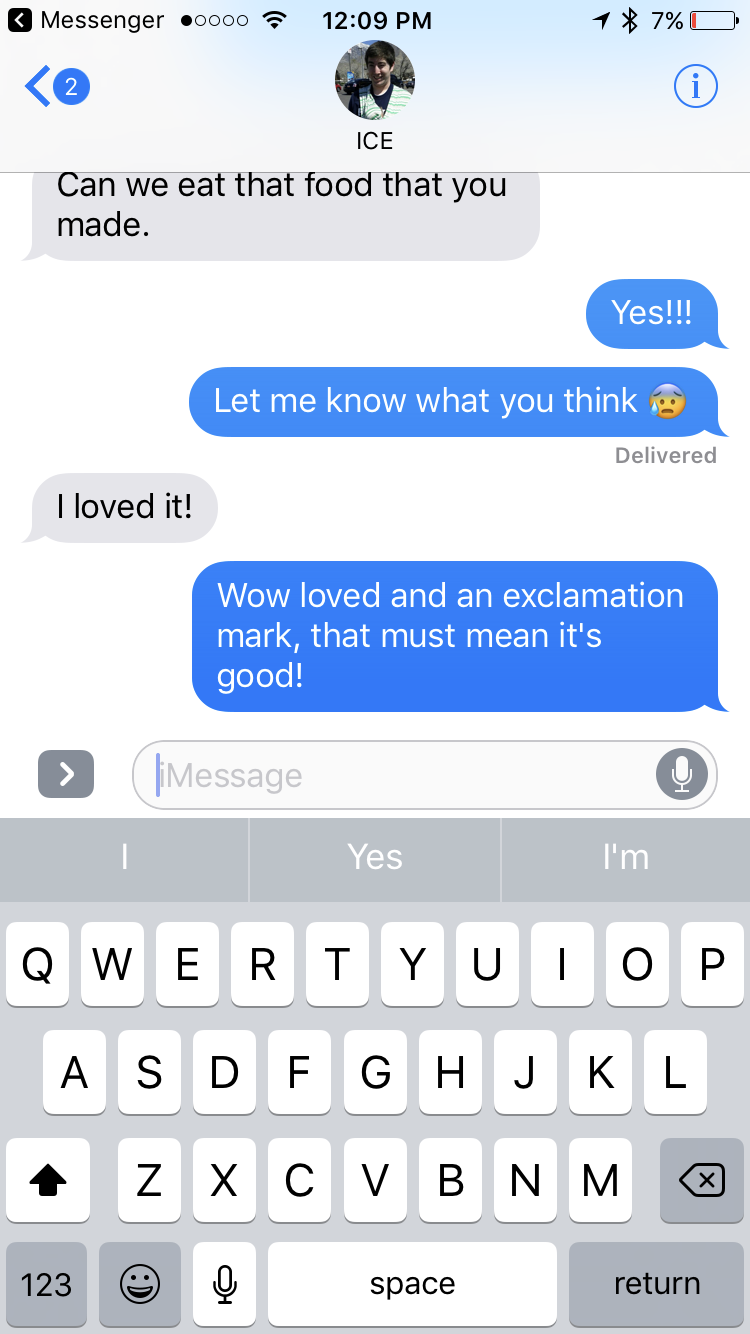 If you know Forrest, he doesn't often say "loved" lightly (unlike Jack and me – we tend to overuse the word ;-).
So you know these are good. My sister-in-law, Doris, said that was tasty and versatile, and that it could be for dinner as well. Who doesn't love breakfast for dinner?!
I just used a couple of packages of frozen Jimmy Dean Breakfast bowls (I used the chorizo, sausage, and peppers variety), along with a package of forzen Birds Eye Protein Blends: Southwest Style to make the filling for these enchiladas. Two easy-to-find frozen foods!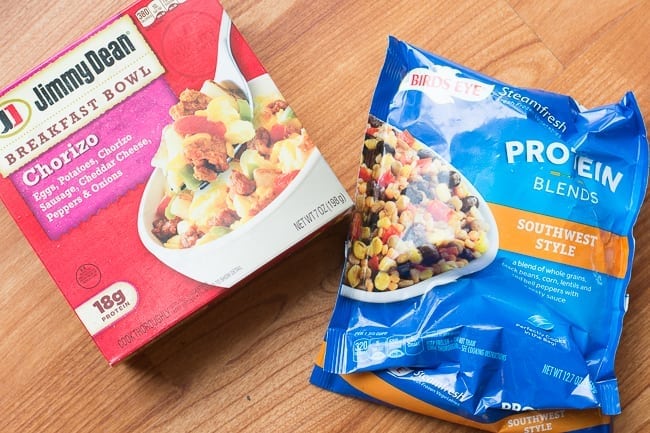 Then, I added some cheese and created a simple sauce using Crema (Mexican Table Cream) and green enchilada sauce. Seriously SO easy to put together, and they turned out delicious. I had a hard time get a bite when I was sharing my plate with Oliver and my niece, Esther.
I had a hard time get a bite when I was sharing my plate with Oliver and my niece, Esther.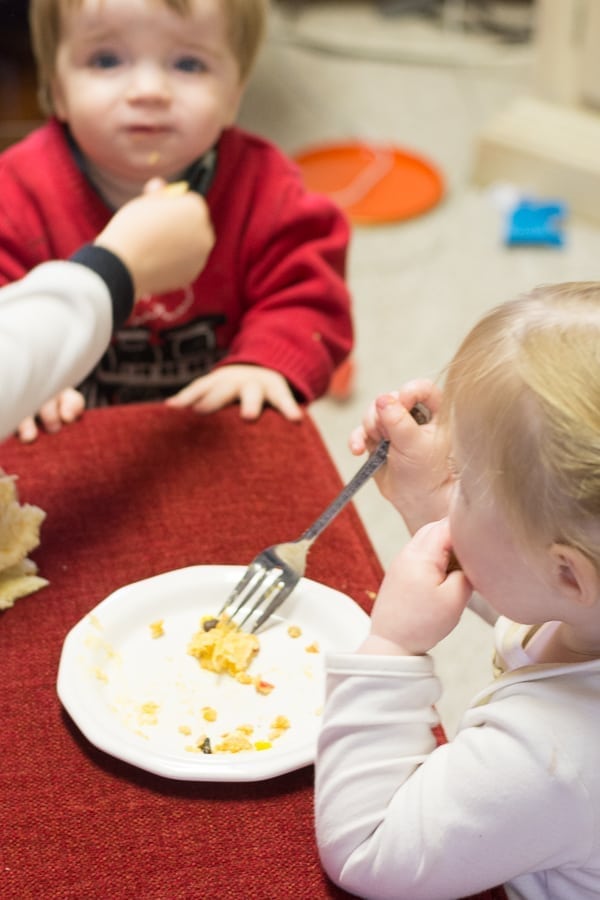 These can easily be made the night before and refrigerated for a fast and easy breakfast.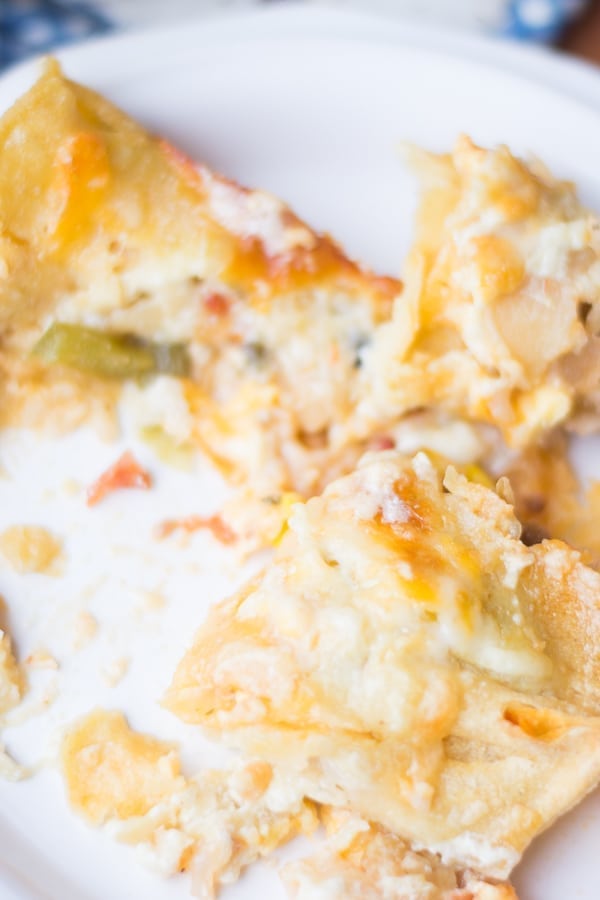 (to make them a little better for you, you can use the Jimmy Dean turkey sausage breakfast bowl!)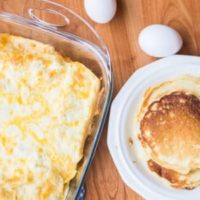 Easy Breakfast Enchiladas
Ingredients
2 Boxes frozen Jimmy Dean Breakfast Bowls, any variety
1 bag frozen Birds Eye Protein Blend: Southwestern
1 can green enchilada sauce
1 cup crema, Mexican table cream
3/4 cup salsa
1 1/2 cups Mexican Blend Cheese
8-10 corn tortillas
Instructions
Instructions
Preheat oven to 350 degrees.
In a large skillet, combine breakfast bowls contents and the protein blend until warmed through.
Add salsa and stir.
Mix together crema and enchilada sauce in a bowl.
In a large glass dish, pour a little bit of the sauce on the bottom.
Heat corn tortillas in the microwave for about 45 seconds.
Make enchiladas by putting a little bit of the filling inside and some cheese. Fold up and repeat.
Cover with remaining sauce and cheese.
Bake with tin foil for 20 minutes.
After 20 minutes, remove tin foil, turn the heat up to 375 degrees, and then cook an additional 10 minutes.
Broil for 30 seconds if needed.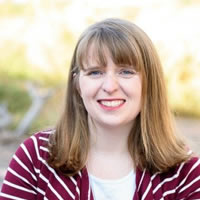 Katie is a Colorado-native, BYU graduated, and most importantly, wife to one and mother to three beautiful boys. She is passionate about sharing her experiences with others – especially about pregnancy, breastfeeding, cooking, and crafts. She is an International Board Certified Lactation Consultant. She loves spending time with her family and helping others find joy in family life.