This bluberry lemon cake is filled with a creamy lemon curd and topped with lemon buttercream frosting. It's elegant and absolutely AMAZING.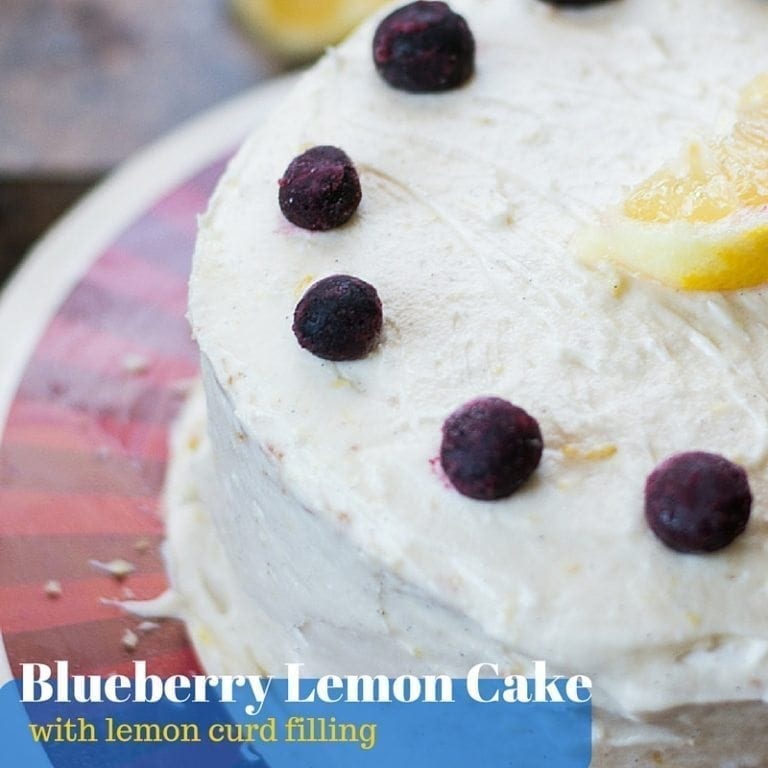 If there was a show called "Cake Fails" I would definitely be on it.
Despite my best intentions, my cakes just don't always turn out well.
I mean, they taste delicious. But something in the construction goes horribly wrong 9 times out of 10.
This year, Jack requested a lemon blueberry cake (he's so sophisticated in taste, I know. Ha!) I was so excited to make the cake, and I wanted to make sure it was perfect.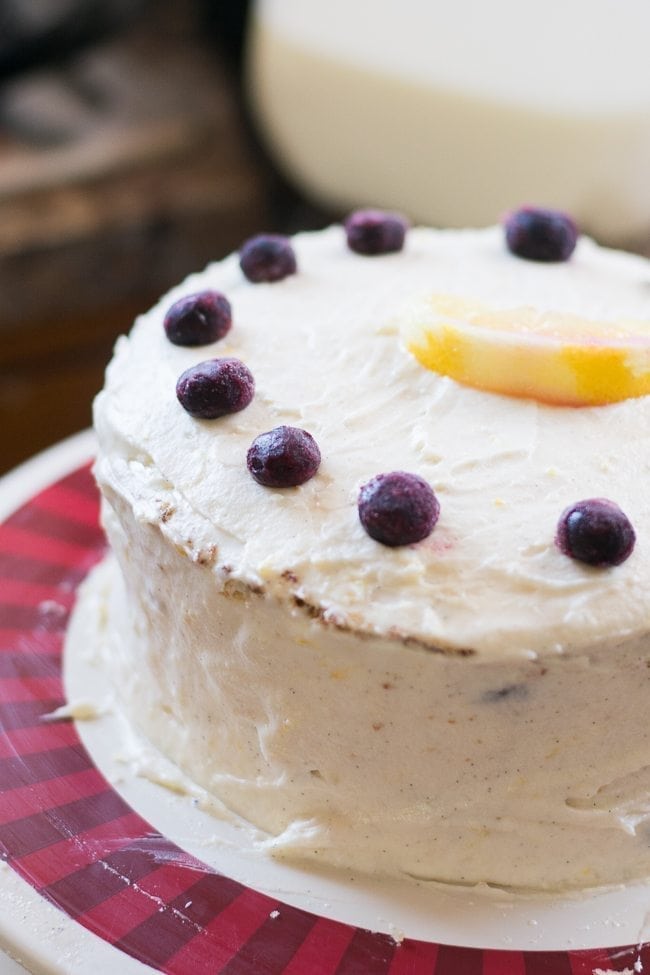 When they came out of their cake pans without a crumb falling out of place, I was so happy. I told Forrest that maybe, just maybe, the cake would turn out perfectly this time.
Well, next time I won't be saying anything until the first slice of that supposedly perfect cake is cut.
Forrest suggested I use a seven-minute frosting recipe for the cake, and since that usually tastes good, I agreed. I made one that night, and I couldn't remember exactly what it was supposed to look like, it seemed right. I put it on the cake, which I then put in the fridge, and went to bed, satisfied with my perfect cake.
Well, the next morning I woke up and went to take the cake out of the fridge to show Jack. Imagine my horror when I opened up the fridge to find a white, sticky mess covering the entire bottom shelf of the fridge.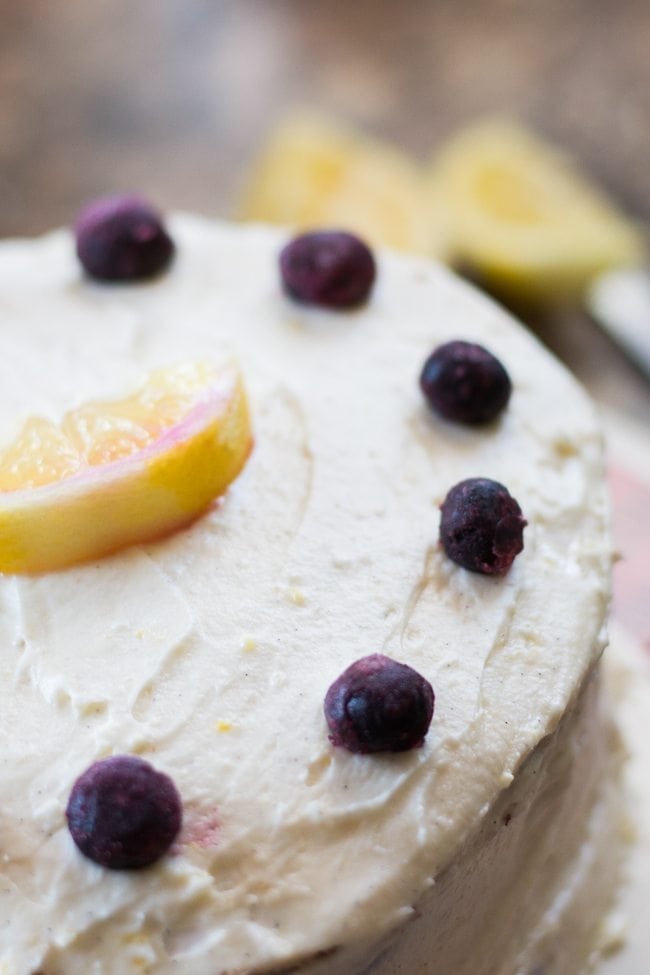 Imagine my horror even more when I realized the frosting was bringing down parts of the cake with it. It was a disaster.
After taking a few minutes to mourn my beautiful cake, I ended up cutting off about one-inch of the cake from all sides, and I made a lemon buttercream frosting instead. Here's the aftermath: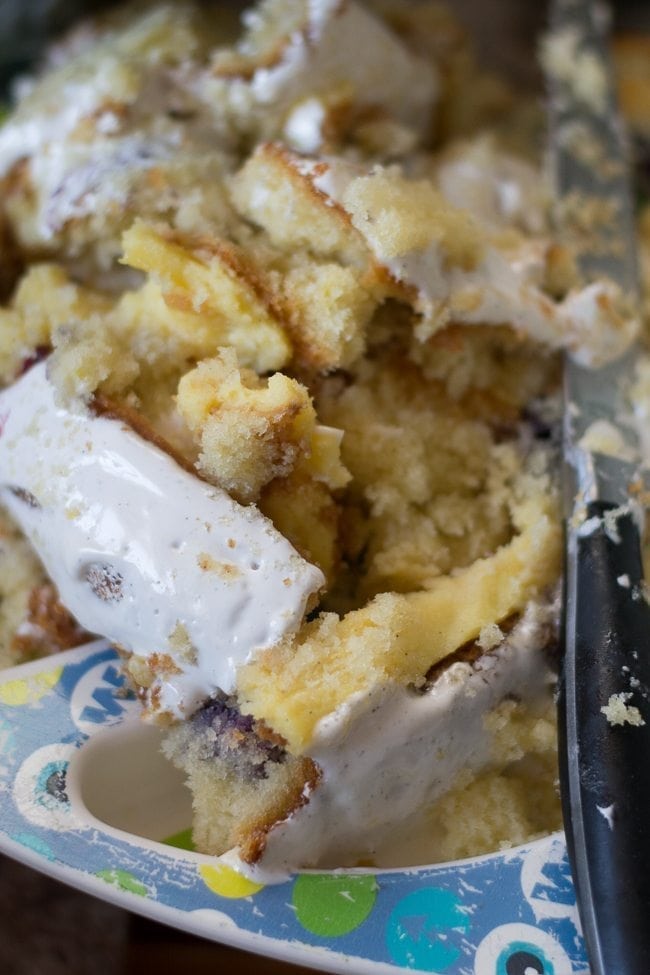 It actually turned out looking pretty good (just a little smaller), and it tasted fantastic.
Moral of the story? Always use buttercream.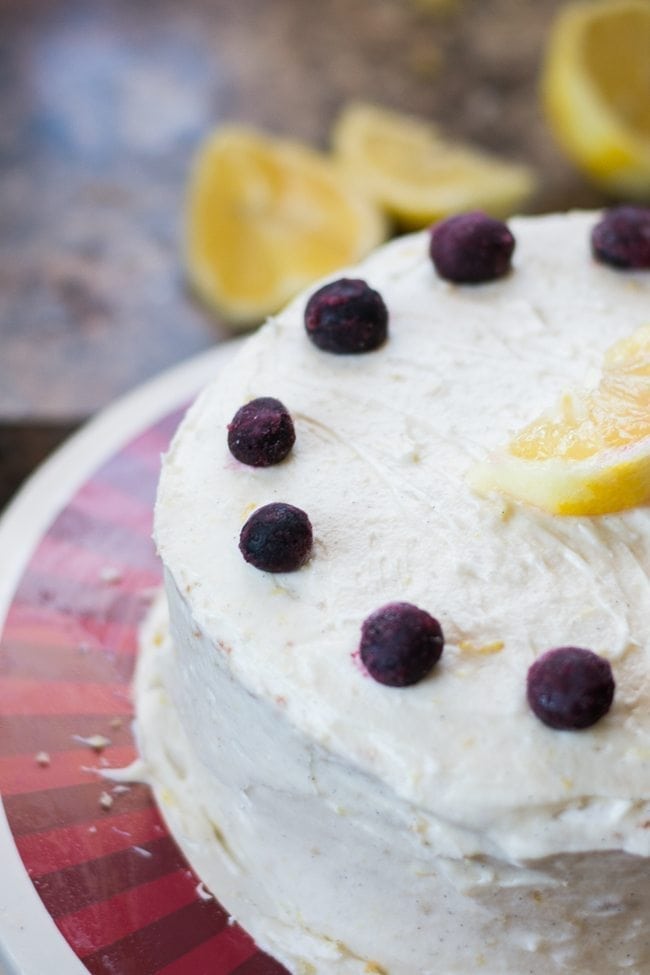 Lemon Curd Filling
Ingredients
5 egg yolks
½ cup sugar
¼ cup cornstarch
⅛ teaspoon salt
1 cup heavy cream 1 cup almond milk or regular milk
½ tablespoon finely grated lemon zest
4 tablespoons unsalted butter
2 tablespoons lemon juice
½ teaspoon vanilla bean paste
Instructions
In a meidum bowl, whisk together egg yolks, sugar, cornstarch and salt. Set aside.
Put a strainer over a bowl.
In a medium-sized saucepan, add heavy cream and other milk. Turn stove top to medium heat until it starts to lightly bubble, stirring occasionally.
Remove bubbling milk from stove top and pour a very thin stream into the egg yolk mixture whisking the entire time. Be very careful not to pour too much in at a time, or else the eggs will scrambled.
Pour this back into the sauce pan and whisk continually until liquid starts to bubble and thicken over medium heat. When this happens, whisk for an additional 30 seconds.
Pour the mixture into the strainer and strain. Immediately whisk butter, vanilla paste, and lemon juice.
Put in the fridge, covered with plastic, until it's set (mine set in about 30 minutes.)
Lemon Curd Filling
Ingredients
5 egg yolks
½ cup sugar
¼ cup cornstarch
⅛ teaspoon salt
1 cup heavy cream 1 cup almond milk or regular milk
½ tablespoon finely grated lemon zest
4 tablespoons unsalted butter
2 tablespoons lemon juice
½ teaspoon vanilla bean paste
Instructions
In a meidum bowl, whisk together egg yolks, sugar, cornstarch and salt. Set aside.
Put a strainer over a bowl.
In a medium-sized saucepan, add heavy cream and other milk. Turn stove top to medium heat until it starts to lightly bubble, stirring occasionally.
Remove bubbling milk from stove top and pour a very thin stream into the egg yolk mixture whisking the entire time. Be very careful not to pour too much in at a time, or else the eggs will scrambled.
Pour this back into the sauce pan and whisk continually until liquid starts to bubble and thicken over medium heat. When this happens, whisk for an additional 30 seconds.
Pour the mixture into the strainer and strain. Immediately whisk butter, vanilla paste, and lemon juice.
Put in the fridge, covered with plastic, until it's set (mine set in about 30 minutes.)