Loaded Rocky Road Rice Krispie Treats – filled with chocolate, marshmallows, and nuts, these are the best rice krispie treats you'll ever have!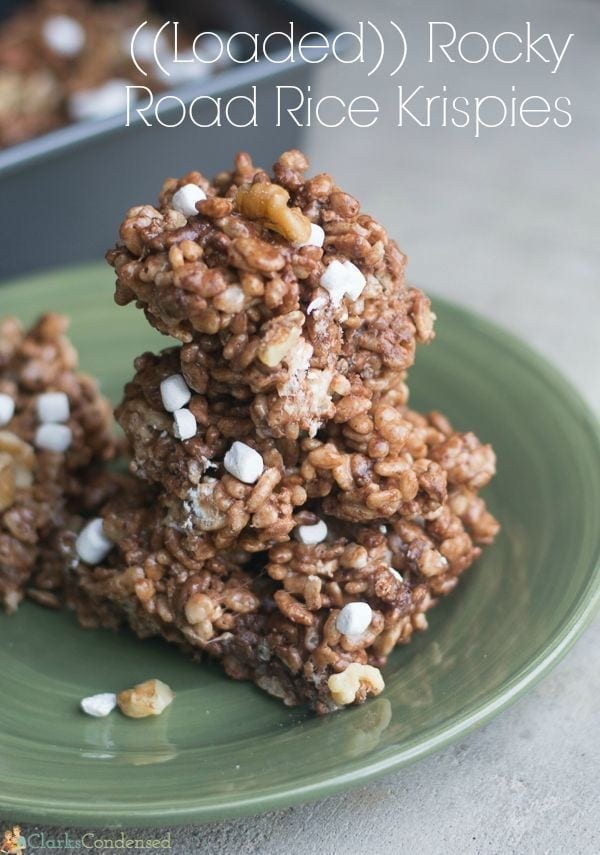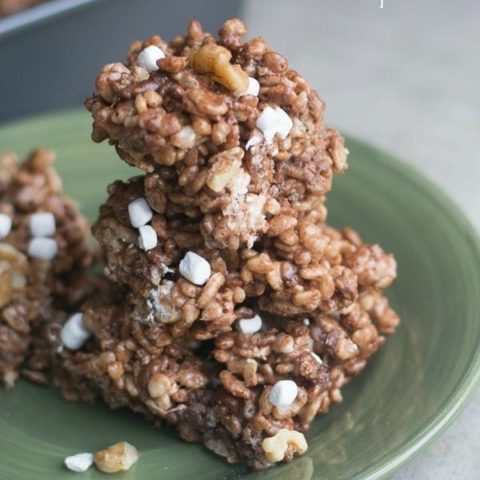 Rocky Road Rice Krispies
Ingredients
1/2 cup butter
1 bag mini marshmallows
About 7 cups Rice Krispies cereal
5 Hershey's almond bars, chopped
1/2 cup hot chocolate marshmallows
1/2 cup almonds, or walnuts
1/4 cup cocoa powder
Instructions
Melt butter with a bag of mini marshmallows in a microwave safe bowl - about one minute.
Stir in Rice Krispies cereal. Add more cereal if it seems like the mixture doesn't have enough.
Mix in Hershey's bars, hot chocolate marshmallows, almonds, and cocoa powder. Stir until everything is combined.
Spread into a 9x13 dish or a jelly roll pan. Sprinkle with more hot cholate marshmallows and nuts.
Today's post is about two different things – a delicious, loaded Rocky Road Rice Krispie Treat recipe, as well as a problem that faces far too many children and families around the world – hunger. However, they both are somewhat connected…believe it or not!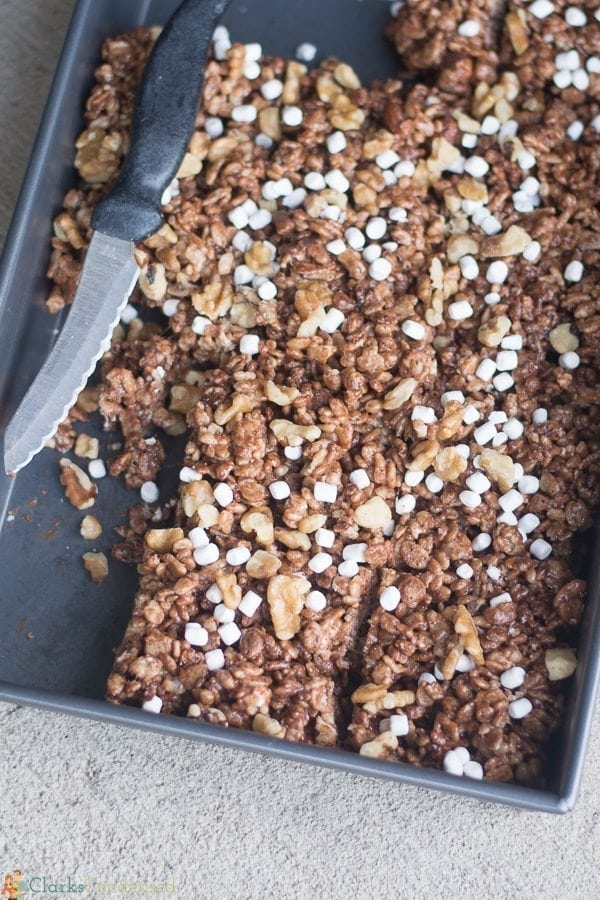 First off – this is the ultimate Rice Krispie treat. It has chocolate, nuts, marshmallows…pretty much the whole shebang. We brought them to my parent's house last weekend for Labor Day, and everyone devoured them. They just had so much flavor and fun ingredients. We love making Rice Krispies because they are so easy, and even though these have a few more ingredients…they are still so easy!
Now, on to a more important topic.
What is hunger?
Is it the pangs you feel when you haven't eaten for a few hours? Or maybe even after a day of fasting?
Is it living off of top ramen and hot dogs in college because you can't afford anything else after paying your tuition, for books, and your rent?
Or is it something most of us will probably never truly understand?
I think there are so many different levels of hunger, and while we can all relate to level of hunger where you feel starving after you haven't eaten for several hours, there is another level of hunger. It's not knowing where your next meal will come from. It's praying that somehow your children can find something to eat. And it's heartbreaking to hear what a problem it is around the world and in America.
I am so grateful that I've never had to experience true hunger. I've always known that I had enough to eat, and that I could provide warm, nutritious meals to my son. Even when I was in college and just scraping by, I still had more than enough to eat.
So, ask yourself what "Hunger Is" next time you start to feel like you are getting a bit famished. One in five children in America live in a household where they don't have access to adequate food. These children really know what hunger is, sadly.
The entire month of September, the Albertsons/Safeway family of stores is having a national "Hunger Is" campaign. This campaign is to raise awareness and funds for childhood hunger in America. There are two ways to help!
The Donation Campaign is where shoppers will be asked at check-out if they would like to donate to the Hunger Is campaign.
The other way is the brand partnership campaign. The purchase of a variety of participating products earns a meal for someone in need. Participating brands include:
Con Agra – Marie Calender's, Healthy Choice, Bertolli's and PF Changs brands
Coke
Unilever
Kellogg's
Campbell's
Every designated item supports "Hunger Is," helping connect hungry kids in our community neighborhoods to healthy food.
The recipe we shared today was made with Kellogg's Rice Krispies – which happens to be a participating product. By buying this product throughout this month, a portion of the proceeds will go to help children. It's a win-win situation – you get a delicious treat, and you can help children who need to eat! Be sure to head to any Albertson/Safeway type store today to help fight hunger!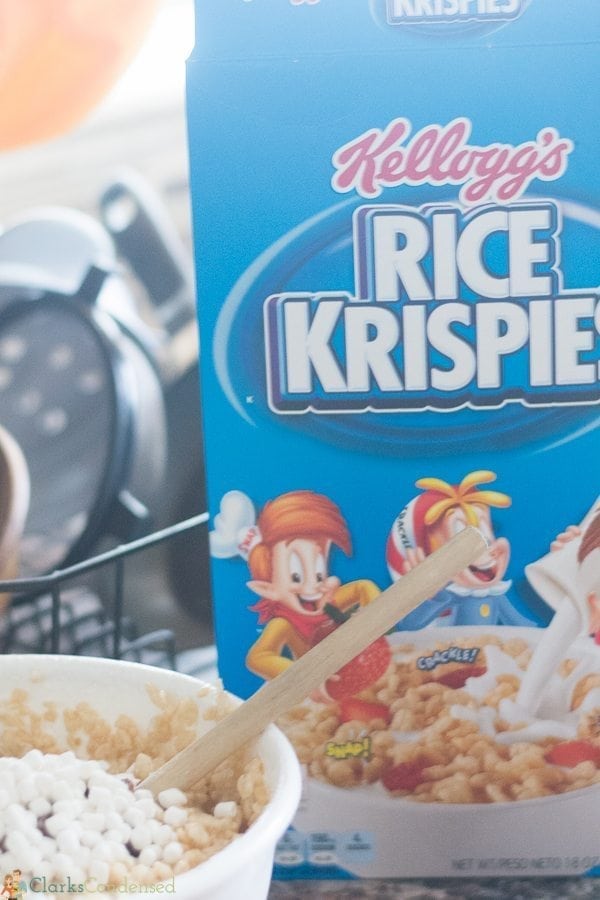 This is a sponsored conversation written by me on behalf of Albertsons Safeway . The opinions and text are all mine.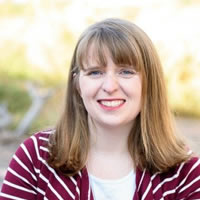 Katie is a Colorado-native, BYU graduated, and most importantly, wife to one and mother to three beautiful boys. She is passionate about sharing her experiences with others – especially about pregnancy, breastfeeding, cooking, and crafts. She is an International Board Certified Lactation Consultant. She loves spending time with her family and helping others find joy in family life.