Black bean burgers are a healthy and meat-free alternative for your grill this summer! These easy black bean burgers are SO easy to make, and they have a lot of great flavor into one little patty. You'll have people begging for the recipe!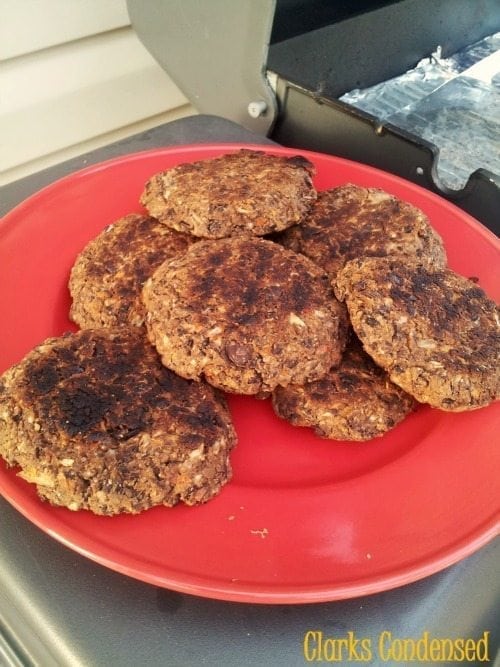 How to Make Black Bean Burgers
Meat is expensive, right? But, I'm not a vegetarian, so we make due and try and buy meat when it's on sale. However, I recently saw some recipes for a black bean burger, and I decided to try and make one up myself. I didn't have high hopes — the last recipe I made that substituted black beans for meat was probably the nastiest thing I've ever eaten (yes, being a little over dramatic here).
That was not the case with this! I couldn't even tell that it was made from black beans — the flavors and the texture were perfect, and I
felt
like I was eating an actual hamburger! Not only that, but it
felt
SO much healthier! It didn't make me feel overly-full and dare I say it, this has become one of my favorite recipes to make.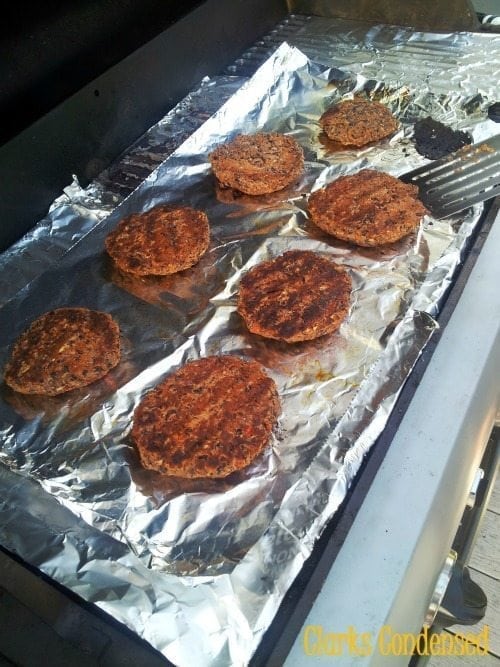 Substituting beans in a recipe for meat, if done right, can be a great way to save on money. Obviously, you've got to use the right ingredients to help it reach the same deliciousness that meat brings to dishes (unless you don't like meat…then you might prefer black beans!) I topped these burgers with some fresh guacamole, some sweet chili sauce, and lettuce, and they were perfect!
I've also made this for many different people, and they've all really liked them. If you are wondering how to make a black burger, this recipe is the perfect starting point for you. As someone who enjoys meat, I can give this two thumbs up and five stars. It is perfect of your upcoming BBQ!
Other recipes for your next BBQ:
Homemade Black Bean Burgers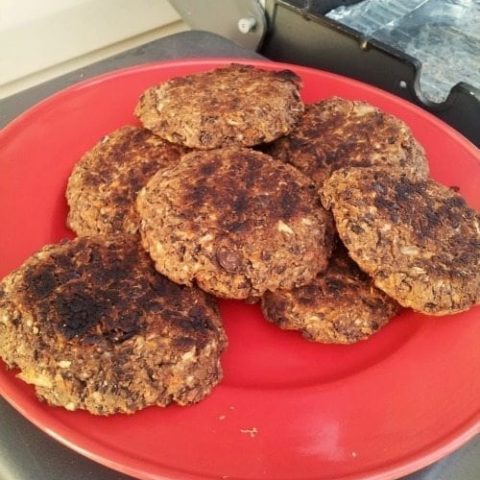 Easy Black Bean Burgers
Ingredients
Easy Black Bean Burgers
makes 6 burgers
3 cups black beans
1/2 small red onion, diced
1/2 red or green pepper, diced
4 cloves garlic
1 1/2 eggs
1 Tablespoon chili powder
1 Tablespoon cumin
1 cup bread crumbs, may need a little more
Instructions
In a food processor, add red onion, pepper, and garlic, and pulse several times.
In a bowl, mash the black beans, and then add in the vegetable mixture, and mix with hands until well-combined.
Add cumin, chili powder, eggs, and bread crumbs, and mix until mixture can be formed into patties.
Lay out a piece of aluminum foil and lightly grease with olive oil.
Form patties and place on aluminum foil.
If cooking on grill, grill about 8-10 minutes on each side.
If cooking in the oven, bake for about 10 minutes on a cookie sheet.
originally published on April 18th, 2013. Updated May 2018.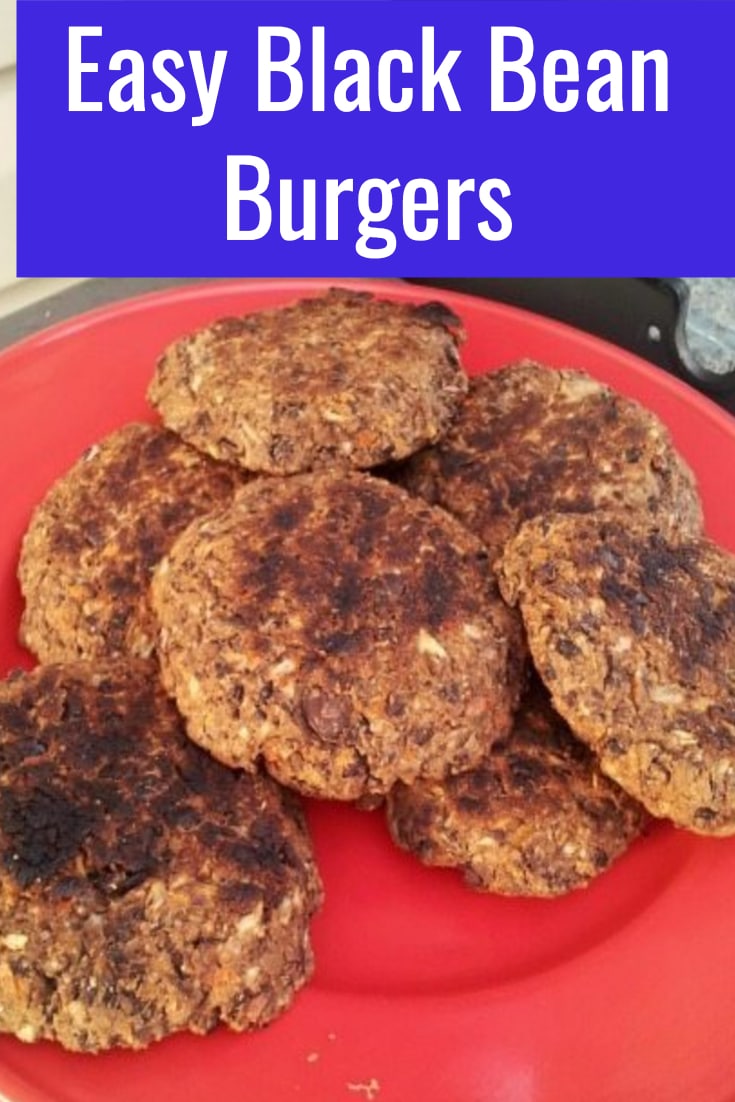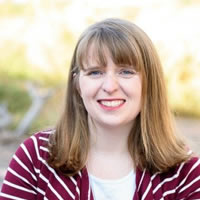 Katie is a Colorado-native, BYU graduated, and most importantly, wife to one and mother to three beautiful boys. She is passionate about sharing her experiences with others – especially about pregnancy, breastfeeding, cooking, and crafts. She is an International Board Certified Lactation Consultant. She loves spending time with her family and helping others find joy in family life.