This easy gluten free doughnut recipe featuring a classic candy – Reese's! Don't worry, it can be made with gluten flour, too!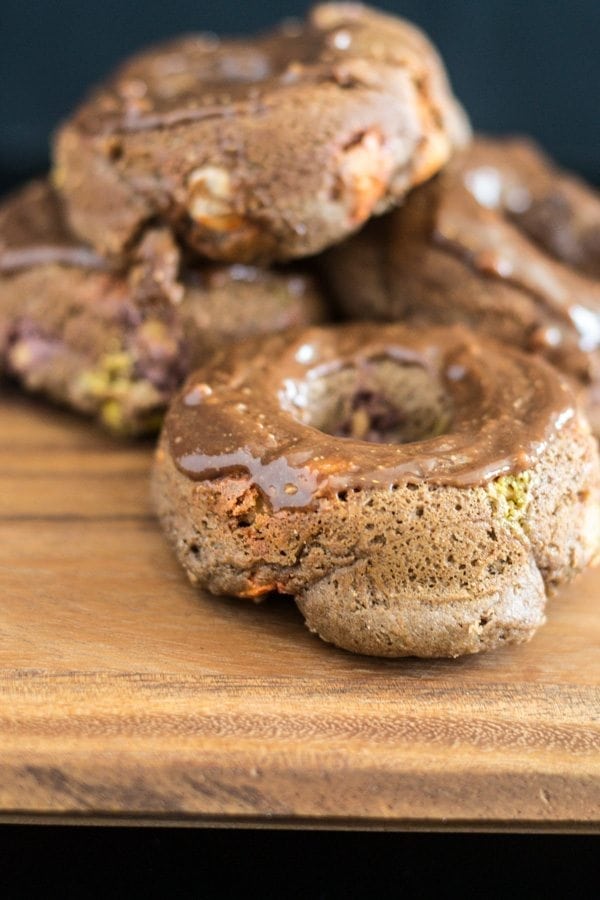 Reese's Peanut Butter Doughnut Recipe
Ingredients
1 cup flour, or cup for cup brand of gluten free flour, such as Namaste's
½ cup sugar
½ teaspoon baking soda
1/4 cup cocoa powder
½ teaspoon vanilla
1 egg
6 tablespoon sour cream
¼ cup milk, or almond milk
¼ cup vegetable oil
1/2 cup Reese's Pieces
4 Reese's Peanut Butter Cup
1 tablespoon milk or almond milk
Instructions
Preheat oven to 375 degrees.
Mix flour, sugar, cocoa powder and baking soda in a bowl.
In another bowl, beat vanilla, egg, sour cream, milk, and oil.
Stir wet ingredients into the dry until just combined.
Add Reese's pieces to mixture. Mix until well-combined.
Pour batter into a gallon size plastic bag and zip close. Snip off the end of the bag, and pipe into a greased douhgnut pan.
Bake donuts for 8 minutes. Let cool for a few minutes in the pan, and then move to a cooling rack.
While cooling, melt Reese's peanut butter cups in a microwave safe bowl. Mix together with about 1 tablespoon of milk, and drizzle or spread on dougnuts.
Forrest loves Reese's Peanut Butter cup and pieces. Me? Not my favorite. If I'm going to be wasting calories on candy, I'll usually pick a Snickers bar. With that said, I like to my hubby happy, so sometimes I come up with recipes featuring his favorite treat.
Today, I just really wanted to make doughnuts. We always enjoy making doughnuts on Christmas Eve, and since we'll have to make some gluten free ones this year for Jack, I thought it seemed like a good day for experimenting. As soon as Jack saw me pull some left over Reese's cups and pieces out of the cupboard, his interested was immediately piqued, and I had a little helper for the task!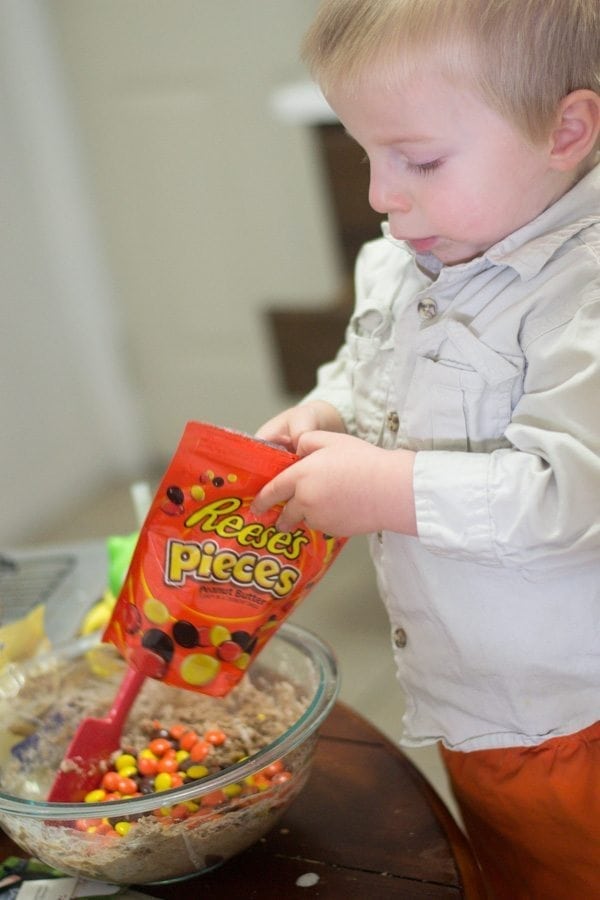 Reese's are on Hershey's gluten free list, so they were the perfect addition to these gluten free doughnuts. Of course, these can easily be made with regular flour, so don't let the idea of gluten free turn you away!
I'm not going to pretend like these are healthy by any means, but I figured I could make them slightly less unhealthy by baking them (if you don't have a doughnut pan, we love this one.) I basically just took my chocolate peppermint doughnut recipe, tweaked it a little bit, and we had delicious doughnuts in less than 20 minutes! I used Namaste Perfect Gluten Free Flour, and the doughnuts tasted delicious. I also made a melted Reese's Peanut Butter Cup "glaze" for the top, and boy, was that good!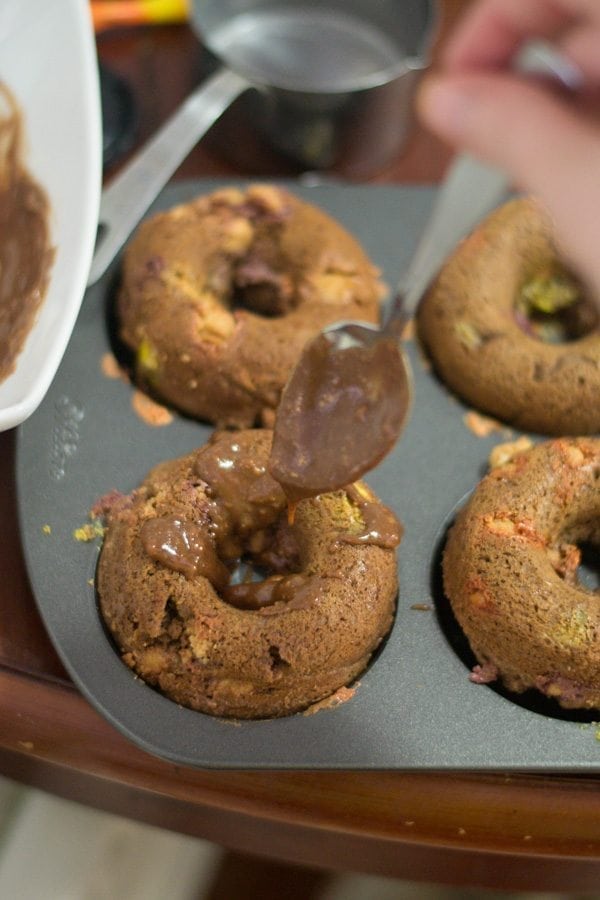 As I was making this recipe, I kept trying to remember if more people spell this tasty treat as doughnut or donut? Apparently, either one can be correct. Donut just looks weird to me (even though I did spell it that way in my peppermint doughnut post.) Ha! How do you spell it?
And more importantly, how do you eat your Reese's Peanut Butter Cups? Be sure to watch below to see how Jack feels about eating them in doughnut form! Be sure to subscribe to our channel for more videos soon (that won't be so shaky!)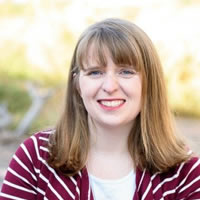 Katie is a Colorado-native, BYU graduated, and most importantly, wife to one and mother to three beautiful boys. She is passionate about sharing her experiences with others – especially about pregnancy, breastfeeding, cooking, and crafts. She is an International Board Certified Lactation Consultant. She loves spending time with her family and helping others find joy in family life.