Have you been wanting to pick up groceries at Walmart? Does it save you time and money to order online from Walmart, or does it it just add to meal planning frustration? Have you had problems with Walmart Grocery Pickup? We save nearly 50% on our grocery bill when we use their grocery pickup service. Here is everything you need to know – including the question everyone is dying to know – do you tip Walmart Grocery Pickup?!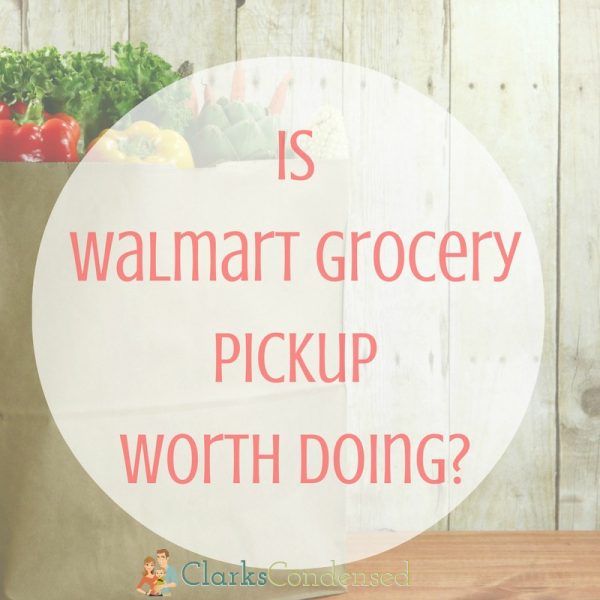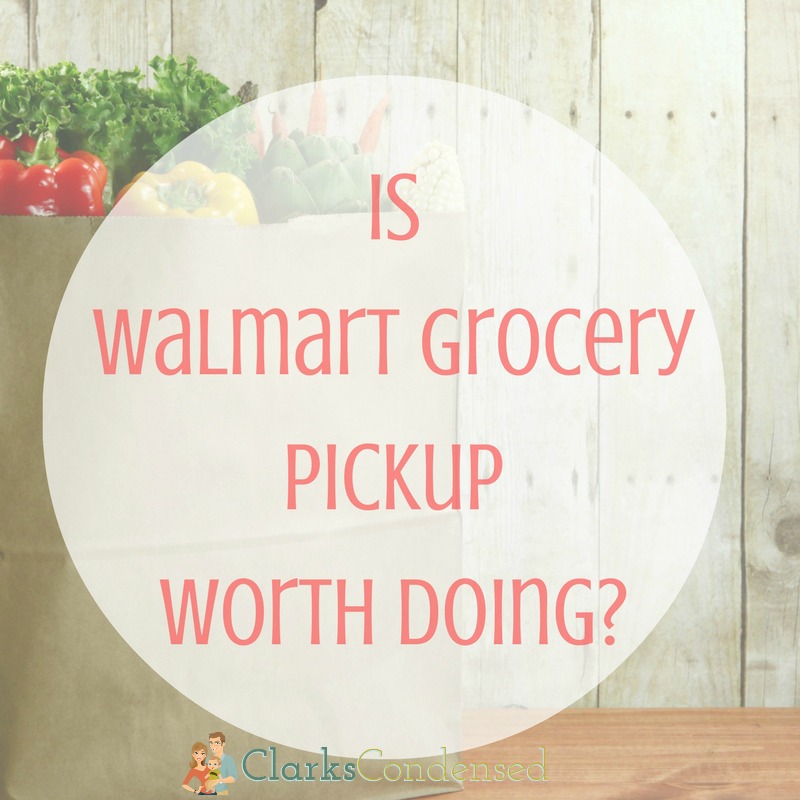 What is Walmart Grocery Pickup
Have you ever gone to the grocery store for "just a few things" and ended up leaving having spent at least $20 more than you needed to?
Or skipped going to the store- and been without milk for an extra day- just because it would involve loading and unloading your children into the car and dragging them through the aisles?
I hope I'm not the only one who has done that before. I generally enjoy grocery shopping but I recently discovered how amazing it is to use the Walmart Free Grocery Pickup Service.
It has been life-changing. No really. It has! I no longer impulse buy or have to waste precious time going in and out of the store to get my groceries each week.
You simply order your groceries online, reserve a time slot to pick up and a Walmart employee shops, bags and bring your groceries out to your car for you! They'll even load them into your car and the best part is this service is absolutely free. No need to tip or pay an extra service fee either.
It is so easy to do but I am going to share all you need to know when placing your own order.
How to Use Walmart Grocery Pickup
Find a Location and Make an Account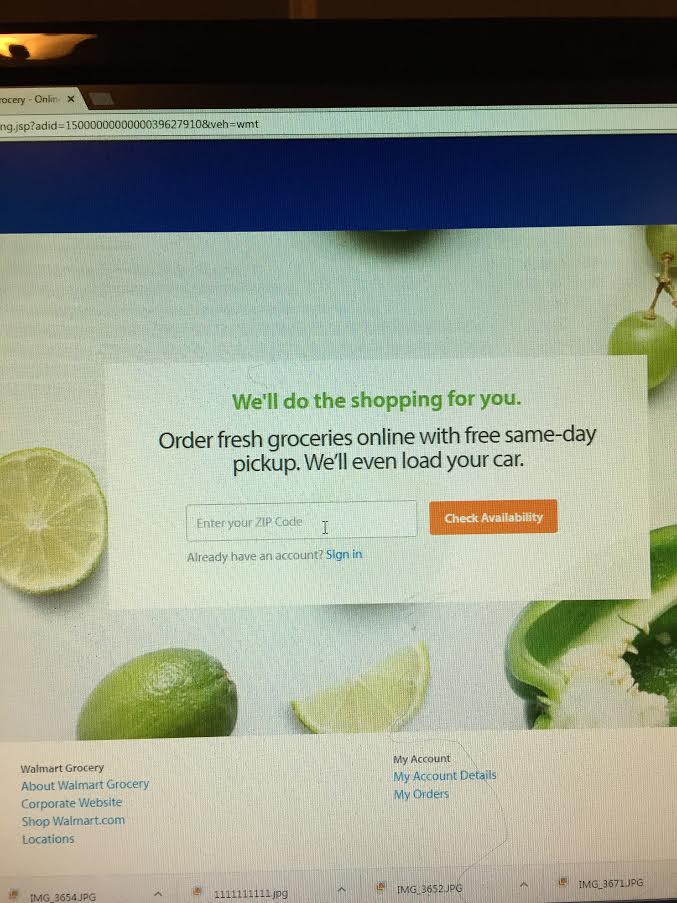 Most importantly, make sure your local Walmart store offers grocery pick-up. You will need an account to place an order so you can do so at Walmart.com.
It is so quick and easy and all you need is an email address. Once you've signed in, you click on the Grocery Pickup tab and it will let you know if the pickup serves your area. If so, you continue on by putting in your zip code which will then bring up your nearest Walmart stores. Pick the store you want to shop at and you're all ready to go!
Start Order from Walmart Online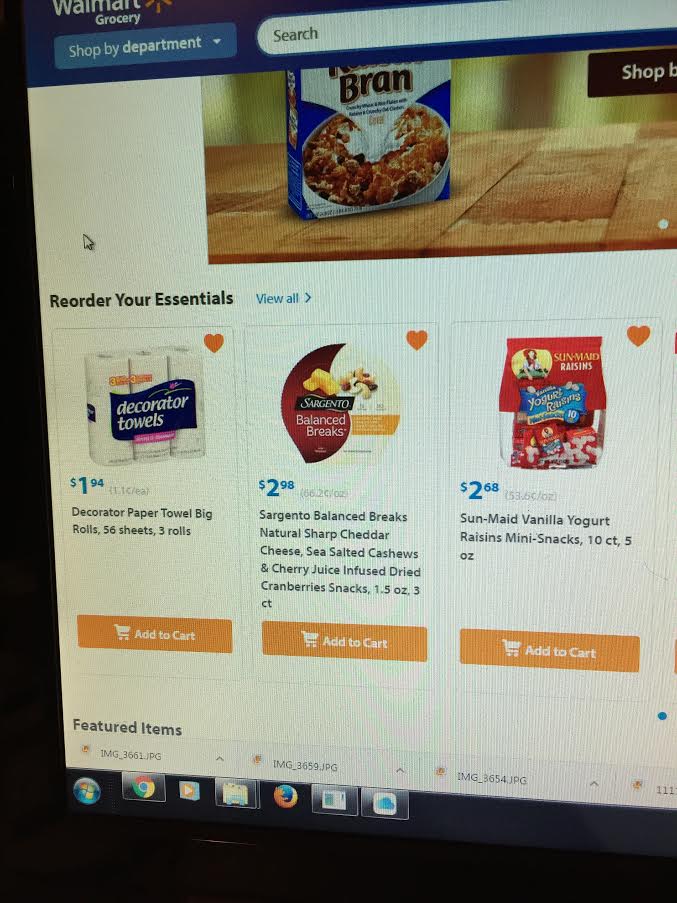 Next, comes the fun part!
Choosing your groceries. I prefer to write a list out beforehand so I don't get distracted and stick to only what I need. You can type in a product or the general idea at the top of the screen and all your options will come up.
For example, if you put in "orange juice" a variety of brands and sizes will appear and you then click "add to cart" once you've chosen what you would like. When it comes to produce or meat you can choose how many pounds of each item you need so it is easy to customize to fit your needs.
Bonus tip: every time you log in to place an order it saves some of your most used products on the main screen so you can add them quickly. I always have paper towels, cheese, yogurt and milk pop up!
Once you have completed your list it will ask you to choose a time to pick up. They have you choose in one-hour increments allowing you to go anytime during that hour window.
Walmart Grocery Substitutions
One thing it asks is if you will allow substitutions. Sometimes items might be out of stock. If you click the allow substitutions arrow, the grocery shopper will simply find a replacement for it.
Usually, they will upgrade you to a larger size or give you a different brand at no extra cost! Whenever we've bought a store brand item, and they've had to substitute, it's always a more expensive brand (and they charge you the cheaper price!).
Walmart Pickup Hours
After placing an order online, you can select a convenient pickup time slot that best fits your schedule. With flexible hours available 7 days a week, from 7 AM to 11 PM, the service caters to early birds, late-night shoppers, and everyone in between. This ease of scheduling, combined with the broad range of pickup hours, ensures you can retrieve your groceries at a time most convenient for you.
Grocery Pickup at Walmart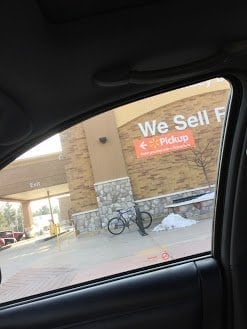 Walmart will send you an email right before your time slot opens up to let you know your groceries are ready. I have never had to wait and my groceries have always been ready on time. You can download the Grocery Pick Up app on your phone which allows you to check in so they know you are on your way.
Once you get to your store, follow the Grocery Pickup signs to the pickup area and pull into one of the reserved parking spots.
The first time you park in one of the reserved grocery pickup parking spots, the app will prompt you to enter your spot number and car color. However, rest assured, this is a one-time task, as the app will remember your car details for subsequent visits, ensuring an even swifter process. If you encounter issues checking in via the Walmart app, you can check in at the store. Simply park in one of the designated 'pick-up' parking spots and call the phone number provided on the parking sign or in your confirmation email.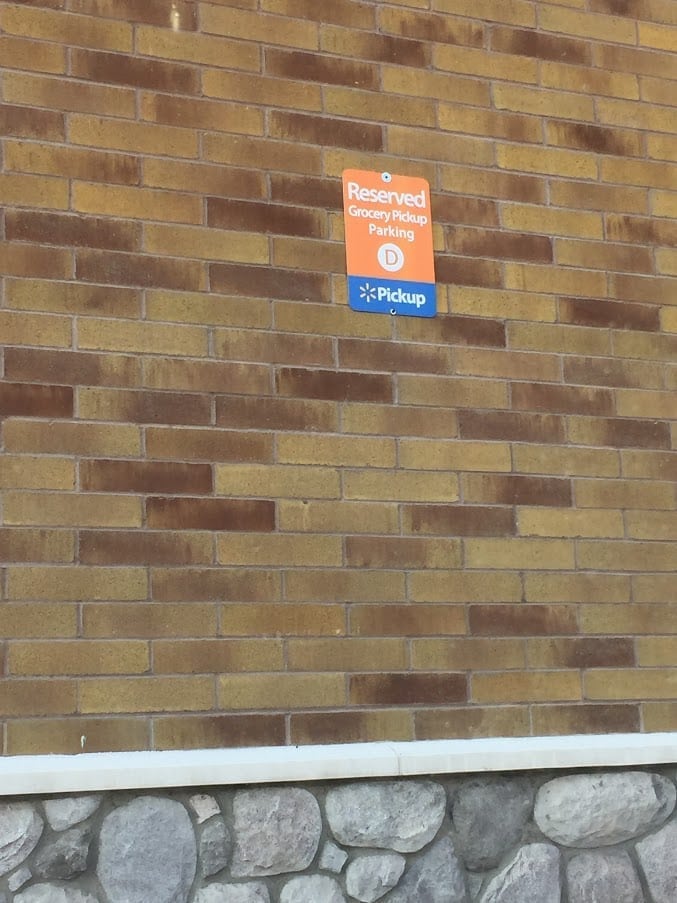 A friendly grocery worker will then come out to greet you and return with your groceries!
They bag everything up and bring them out in big bins. I like this because it keeps the bags from getting squished or toppled on top of each other.
Walmart Grocery Payment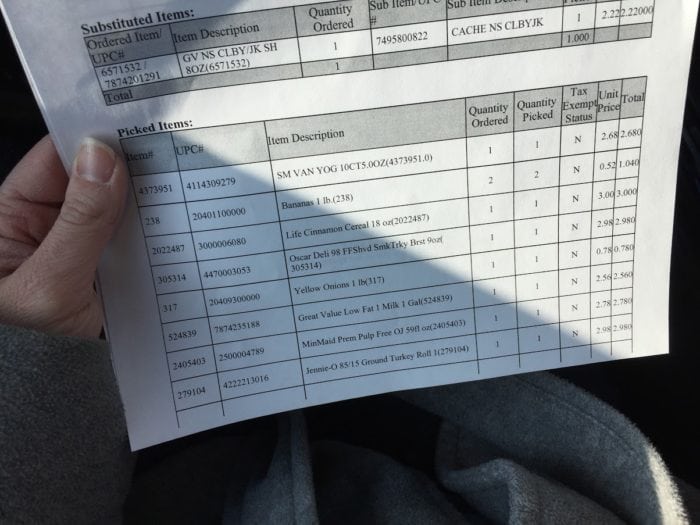 You will need to put a credit or debit card number in your Walmart account. They do not accept cash at the pickup. Once you have arrived and gone over your order they will charge your card and then give you a printed copy of the groceries you purchased.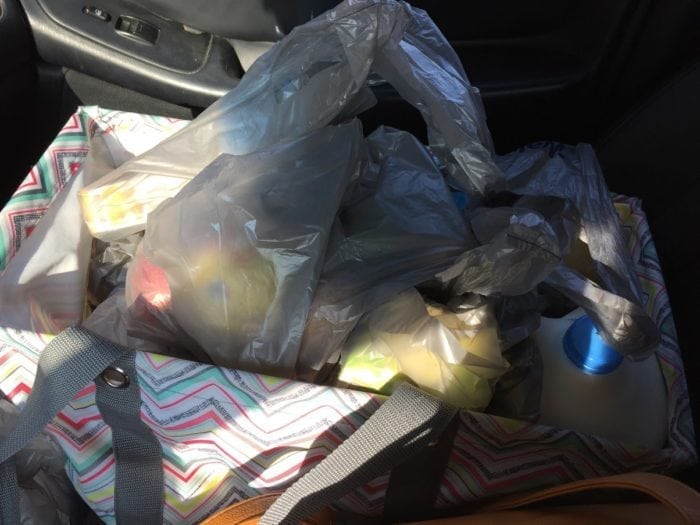 That sounds easy enough, right? I have loved using the Grocery Pickup and I love sitting down the night before I need groceries to go over my list and planning my weekly menus.
This week has been cold and snowy in Utah so I was able to plan ahead, and order ingredients to make chili and cornbread for dinner. My weekly grocery items also include items for my daughter's school lunch plus fresh produce. They always do a fantastic job of picking only the freshest products!
If you have the option to do Grocery Pickup at your local Walmart I would highly recommend it! If you've used it before we'd love to hear in the comments what you thought about it!
Walmart Grocery Tips and Tricks
Here are a few things to keep in mind to make your Grocery pickup experience a little bit better:
You cannot use coupons or rebate apps such as Ibotta. This can be a downside for a lot of people! The reason you can't use it for a rebate app is that they don't give you a traditional receipt – it's a printed out piece of paper. This is a big reason why I often will choose Kroger Grocery Pickup because you can use coupons and use rebate apps!
You can change your order after you place it. I've had plenty of experiences where I decided I didn't need something – or I did need something
Download the app! It makes for easier check-in, and you can easily place an order from the app.
If you have a complaint or question, make sure you call customer service. I've found them to be much more responsive and friendly than if I make a complaint in the store itself, and they make things right.
Have your list with you as you add your items – it will save you from binge shopping. The main reason I save around 50% on our bill is because I'm able to double check my pantry, and I don't throw random stuff in my cart as I'm shopping like I do in the grocery store.
How to Pay for Walmart Grocery Pickup
You will need to use your credit or debit card. If you are on food stamps, you can use your EBT card. However, they do not accept cash, checks, or WIC
Are you supposed to tip Walmart grocery pickup?
It's natural to want to tip someone who is bringing something straight to your car. Here is the official policy from Walmart:
"No. Tips cannot be accepted, but a "thank you" and a smile are always welcome. Please complete the post-order survey to let us know about your experience and help us make your next order better!"
Problems with Walmart Grocery Pickup
If you read the comment section below, you will find people who have different complaints about Walmart Grocery Pickup – and they have been valid. Here are a few common ones, and what I would do:
Food not Fresh/Nearly Expired – I have found that a lot of Walmart stores, in general, have nearly expired food sitting out, and it drives me CRAZY! Just last week, I bought some hot dog buns, and when I brought them home, I found that they were over a week past the best by date. Even though it's a bit time consuming, just check everything before you leave the store. If there is anything
Prices More Expensive Online – The prices that you get for grocery pickup should be the same as they would be in store. I have never experienced this, but there are several people who have
Website Glitchy – I've experienced this myself when I've tried to use a coupon code one or two times – it just would keep scrolling, and then I would have to redo my entire order. It happened for a few days, and it drove me crazy! I know that once the whole system went down, and all the payments were in limbo. There were a lot of complaints about this.
Forgetting Items – Some people have experienced them not bringing out all the items they have. They *should* go over the receipt with you to make sure everything is there, but this doesn't always happen. If this does happen, customer service should refund you, but it is a pain to not have everything you ordered! Just double check that you have everything you ordered when they bring it out.
Walmart Grocery Reviews
Obviously, we have had a pretty good experience with Walmart Grocery. I do think there could be improvements (such as giving you an extra receipt), but for the most part, I think it's a great option. I have young children, and it's not always easy to get into the store with them, so I think being able to just drive up and get my groceries is ideal.
Below in the comments, you will find TONS of reviews, so make sure you read those and leave yours as well!
Other Grocery Services:
I know a lot of people have had complaints about this service. While I do like it a lot, I have been using Shipt lately, and I LOVE it. It's a grocery delivery service, and it is available at many grocery stores across the country. We use it with Target and King Soopers (Kroger affiliate). We have also used Instacart, which has been great and Target Drive Up1
Here are some reviews we have done of these services: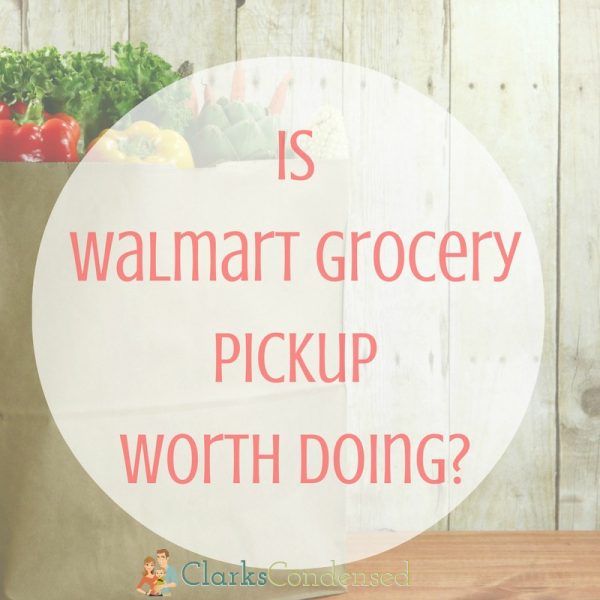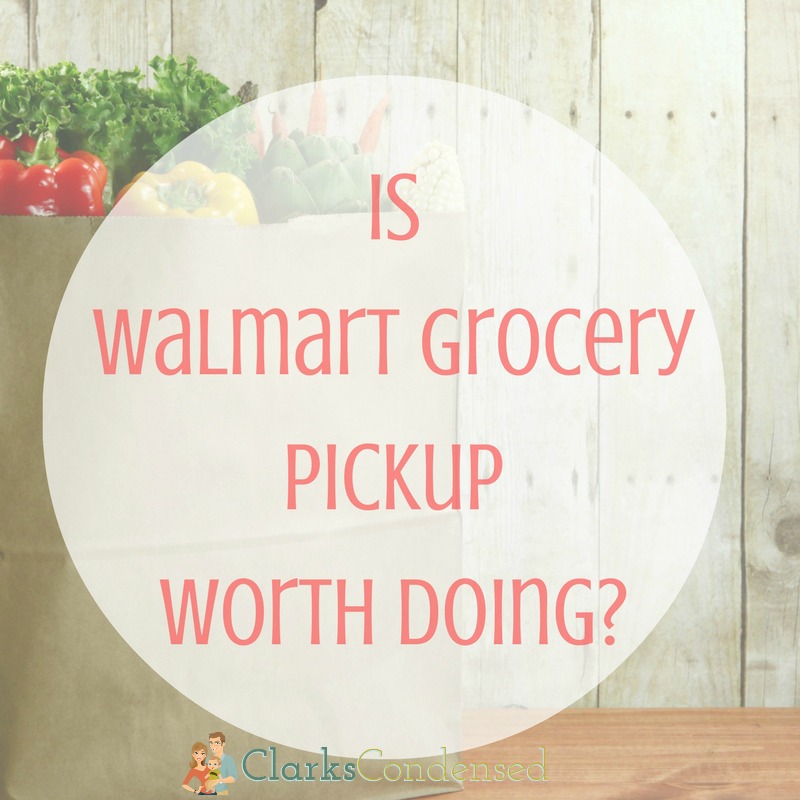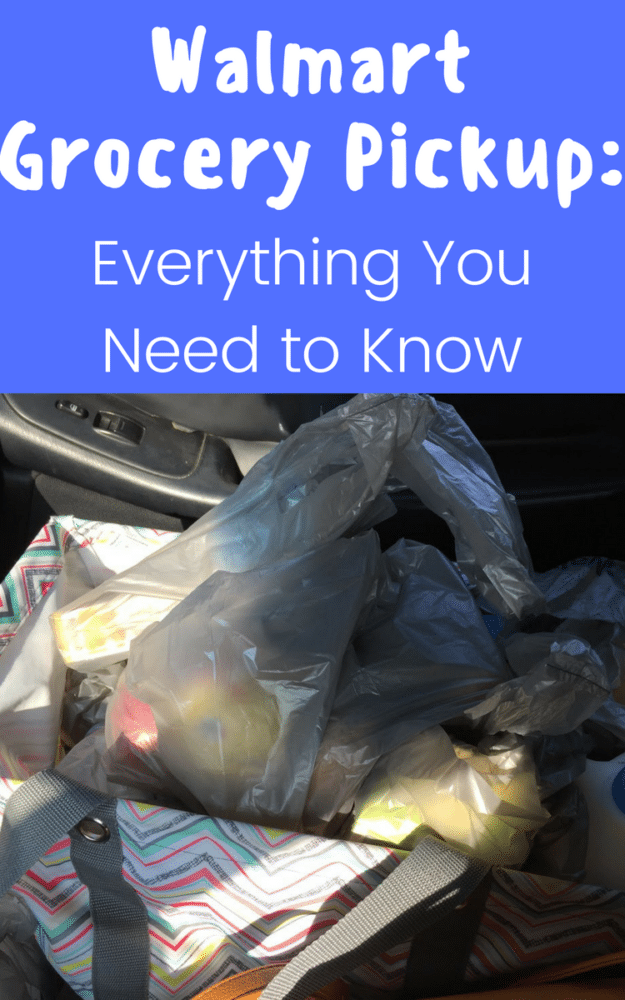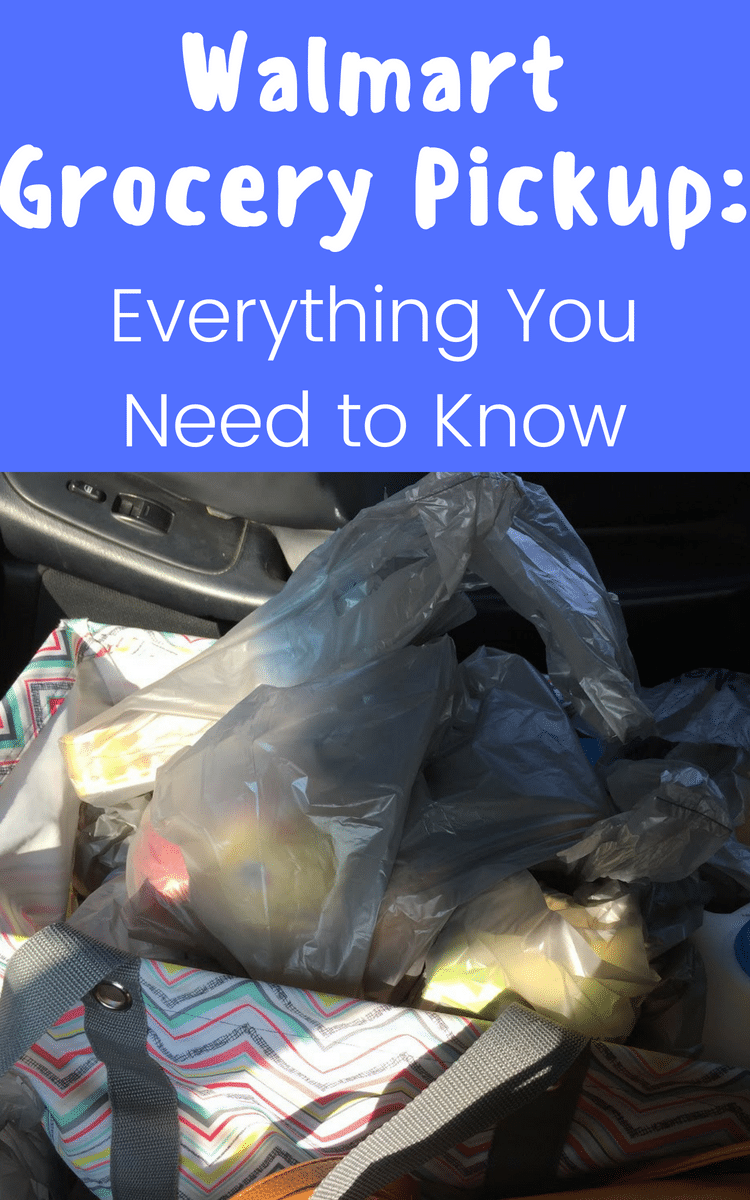 Cindy Maudsley lives in Utah with her husband and five children. Aside from writing, her passions include her family, faith, and spreading infertility awareness. She also loves a good book or podcast, true crime documentaries , Netflix binge, diet Coke and Target run