These triple chocolate peanut butter cookies are decadent and truffle like. They use peanut butter and chocolate three different ways, and the flavor is out of this world amazing!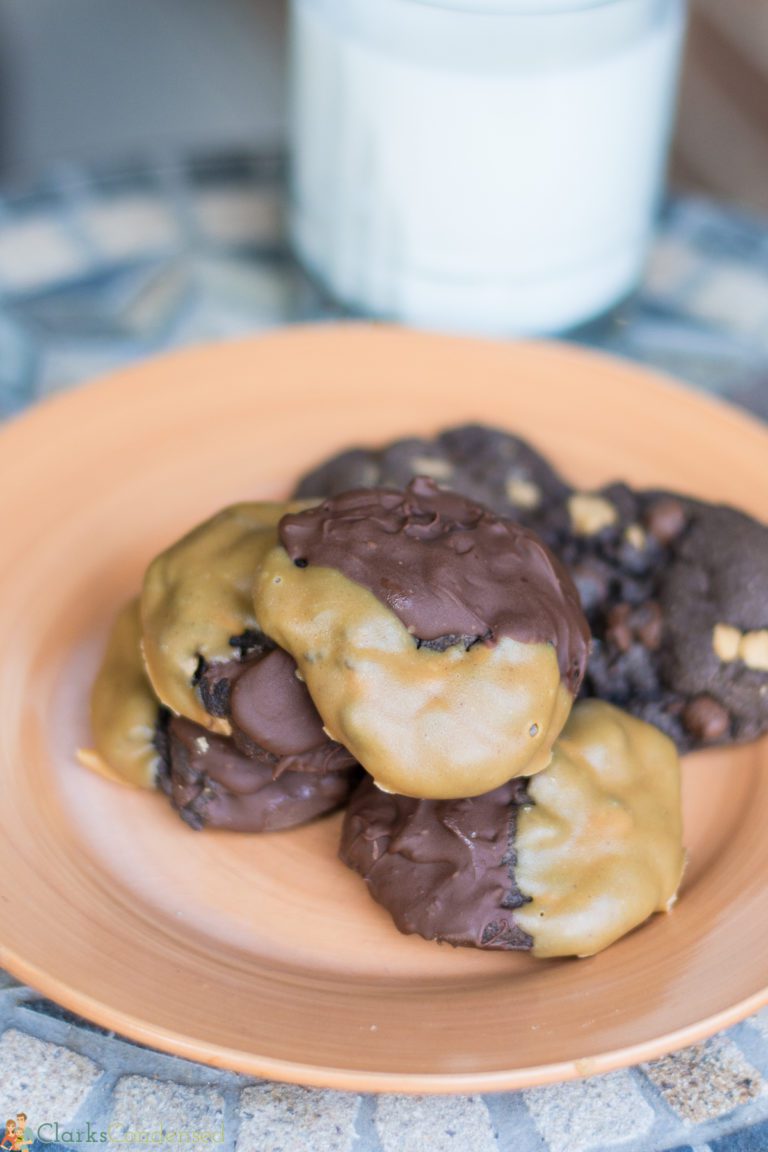 This is a sponsored post written by me on behalf of The Hershey Company for IZEA. All opinions are 100% mine.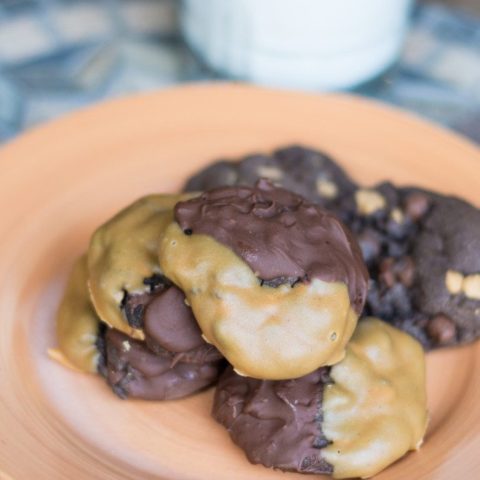 Triple Chocolate Peanut Butter Cookies
Ingredients
1/2 cup salted butter softened
1/2 cup brown sugar
1/2 cup white sugar
1/2 cup creamy peanut butter
1 large egg
1 teaspoon vanilla
1 1/2 cups flour.
1 teaspoon baking soda
1/2 teaspoon salt
1/4 cup Hershey's Special Dark Cocoa Powder
1 1/2 bag Hershey's Milk Chocolate Chips, divided
1 1/2 bag Reese's Peanut Butter Chips, divided
2 tablespoons butter
1 teaspoon milk
Instructions
In a mixing bowl, combine butter, brown sugar, and white sugar until smooth.
Add in peanut butter.
Mix in egg and vanilla. In a separate bowl combine the dry ingredients (except for chocolate and peanut butter chips.)
Add the dry ingredients to the wet and mix until everything is combined.
Mix in 1/2 bag of Hershey's Milk Chocolate Chips and 1/2 bag of Reese's Peanut Butter Chips. Cover and chill for 30 minutes.
Preheat oven to 350 degrees.
Place rounded balls of cookie dough on a cookie sheet or silicone baking sheet, about 1 inch apart.
Bake for 10-12 minutes.
Let cool for a few minutes on pan and then transfer to a cooling rack.
Cool completely. After cookies are cooled, melt the remaining chocolate chips and, peanut butter chips.
If you melt them in the microwave, melt for 30 seconds, stir, and then in 15-second increments. When melting the Reese's Peanut Butter Chips, add two tablespoon of butter and 1 teaspoon milk.
Dip half of the cookie in the melted milk chocolate and half in the melted peanut butter.
We found that it was best to dip the cookies in the chocolate first - let them set in the refrigerator for 30 minutes, and then dip the other half with peanut butter.
Make sure they are set all the way before serving - refrigerating is the best way to speed up the process!
My favorite part of the holiday season is making goodie plates to share with family and friends. Growing up, this is something we always did as a family. It was always so fun to try out new recipes, as well as make some of my mom's "famous" holiday recipes – such as mint fudge, hamburger cookies, and chocolate dipped pretzels! We always have a baking day each year where we spend the whole day making delicious recipes and then putting together plates or tins to take to people. As Christmas comes near, I've been coming up with some new recipes to try out this year. Forrest and I have really been loving chocolate and peanut butter lately, so we thought it would be fun to make a super chocolate-peanut butter cookie. Forrest
felt
like he never really saw peanut butter cookies with chocolate chips in them, so we started with that idea and built off of it to make something pretty incredible.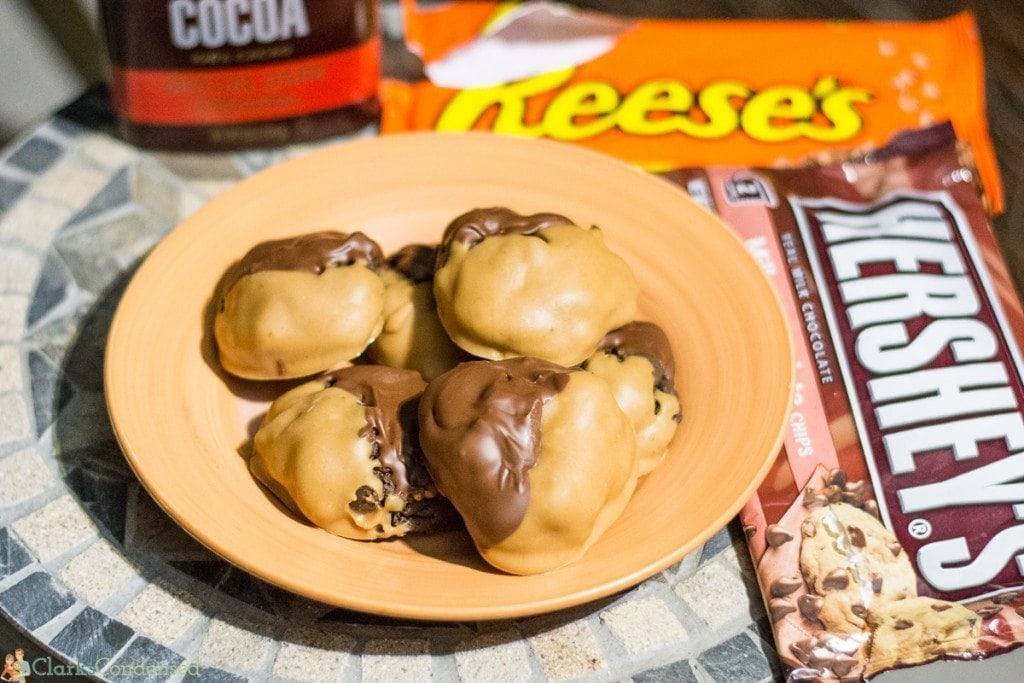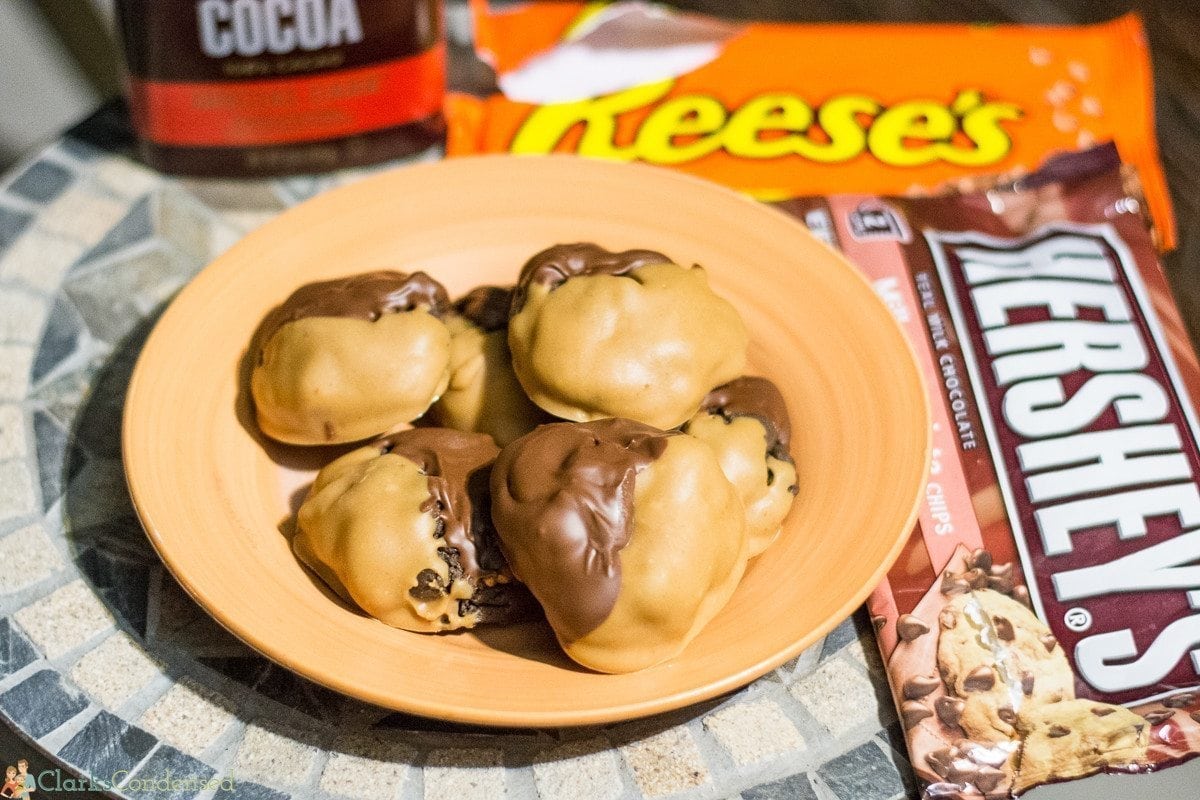 What began as a pretty simple cookie turned into one of the most decadent and amazing treats I think we've ever made. In fact, we made them twice in one week because my mom gave some of the leftovers to a friend, and my dad was so sad she didn't leave any for him! These are triple chocolate peanut butter cookies – simply because, there's peanut butter incorporated three ways and chocolate incorporated three ways! Forrest and I both
felt
like we were eating a truffle with every bite. There was a nice balance of both chocolate and peanut butter, so one wasn't overpowering the other. I'm pretty sure this will be a new traditional cookie in our family.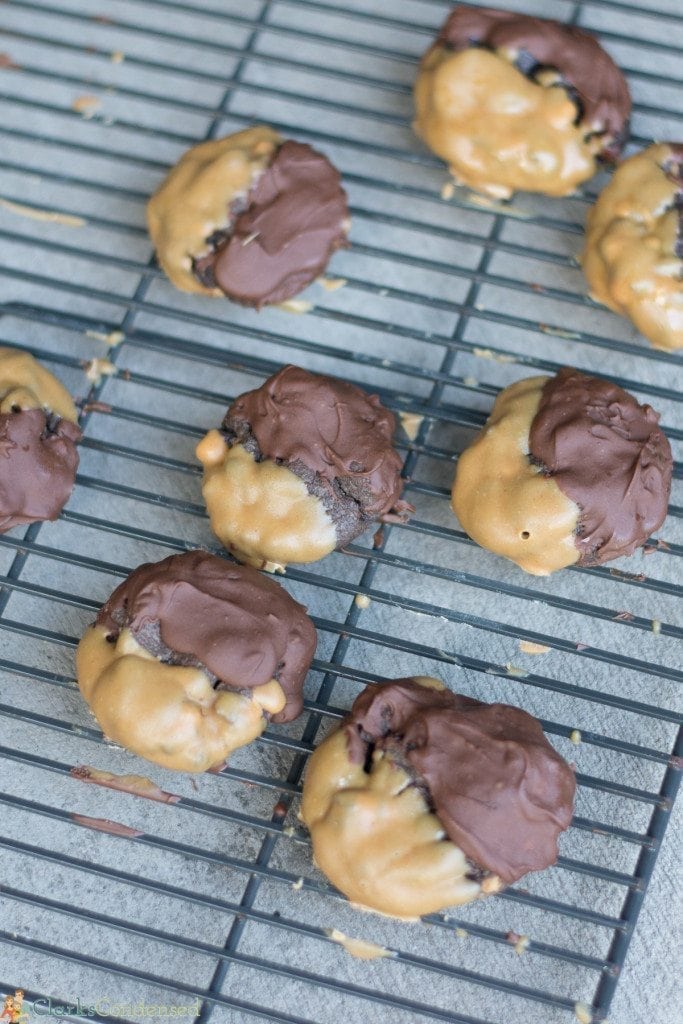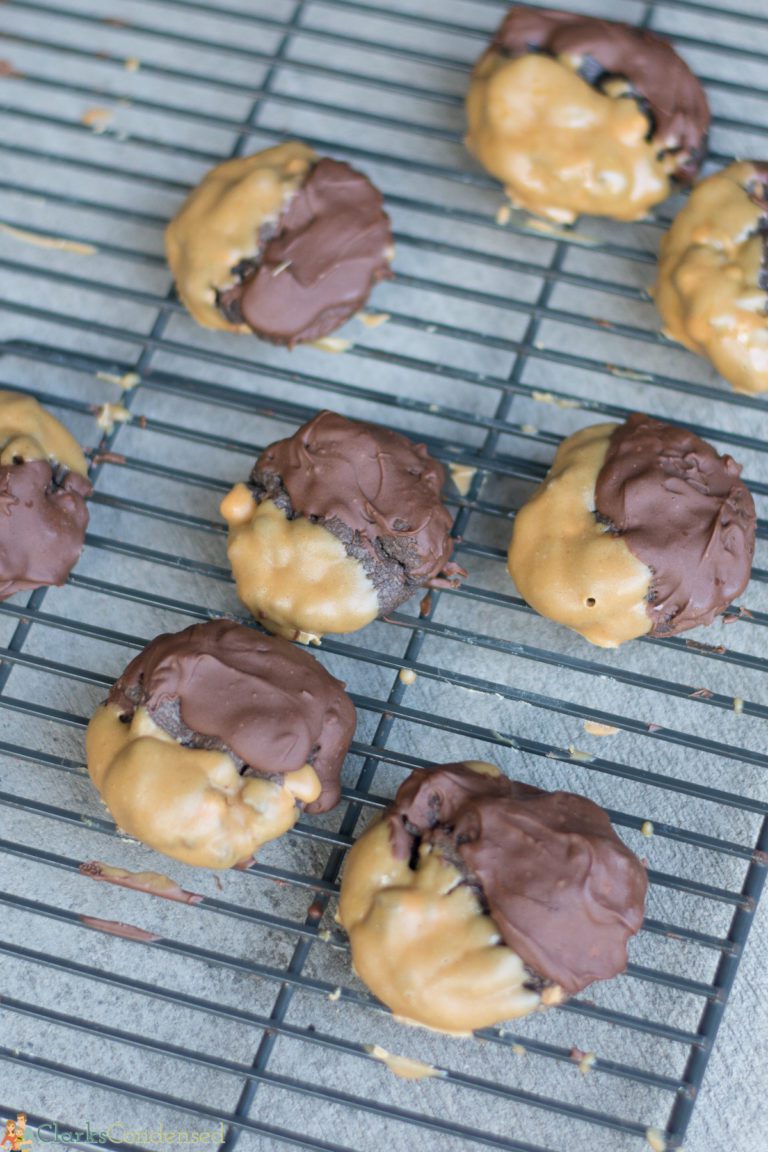 We always love using products from
The Hershey Company
in our recipes because, well, they are high quality and widely available – which make them easy and fun to use. There's definitely a difference in quality when we opt for another brand. Since the upcoming season is one of the sweetest of the year, you know that we've been stocking up on the wide variety of products that Hershey's has – from chocolate
chips,
to cocoa powder (we LOVE their Special Dark Cocoa Powder) to their seasonal Hershey's Kisses. We can hardly wait to start baking up a storm.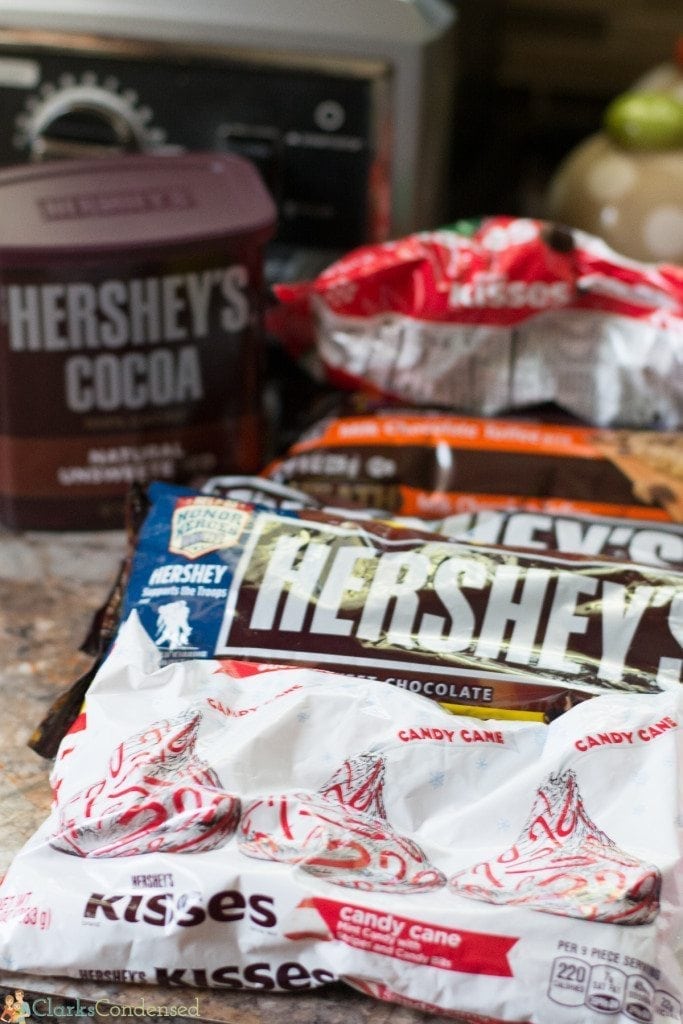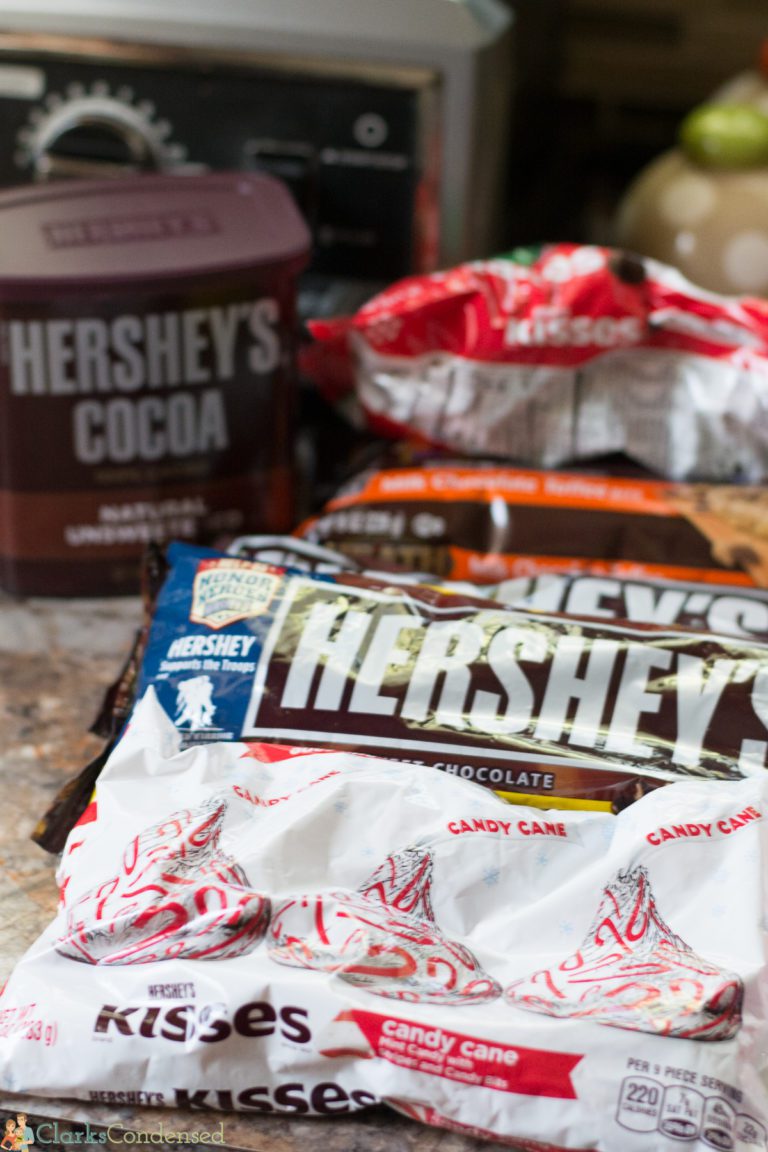 This recipe uses three of our favorite Hershey products – Hershey's Milk Chocolate Chips, Reese's Peanut Butter Chips, and Hershey's Special Dark Cocoa Powder.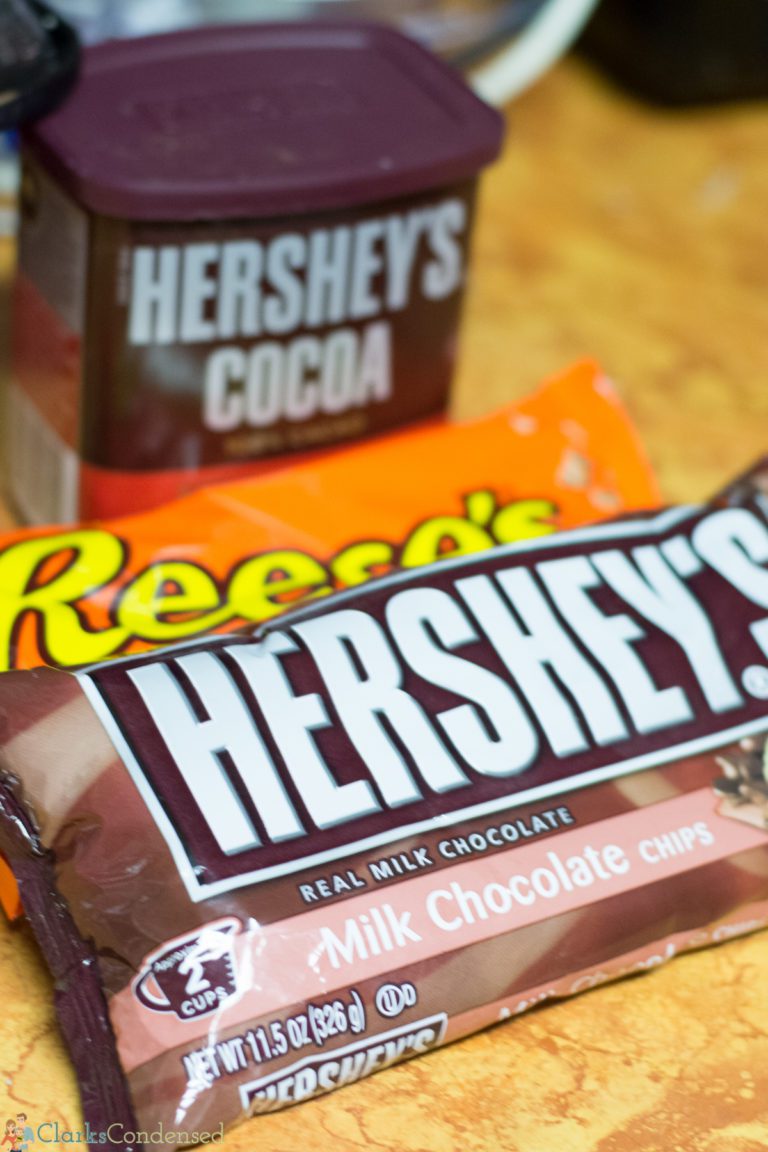 I truly believe this is one of the best recipes we've ever made. It takes a little bit of time, but I promise, it's worth the effort. All your family and friends will be thrilled to get a plate of these.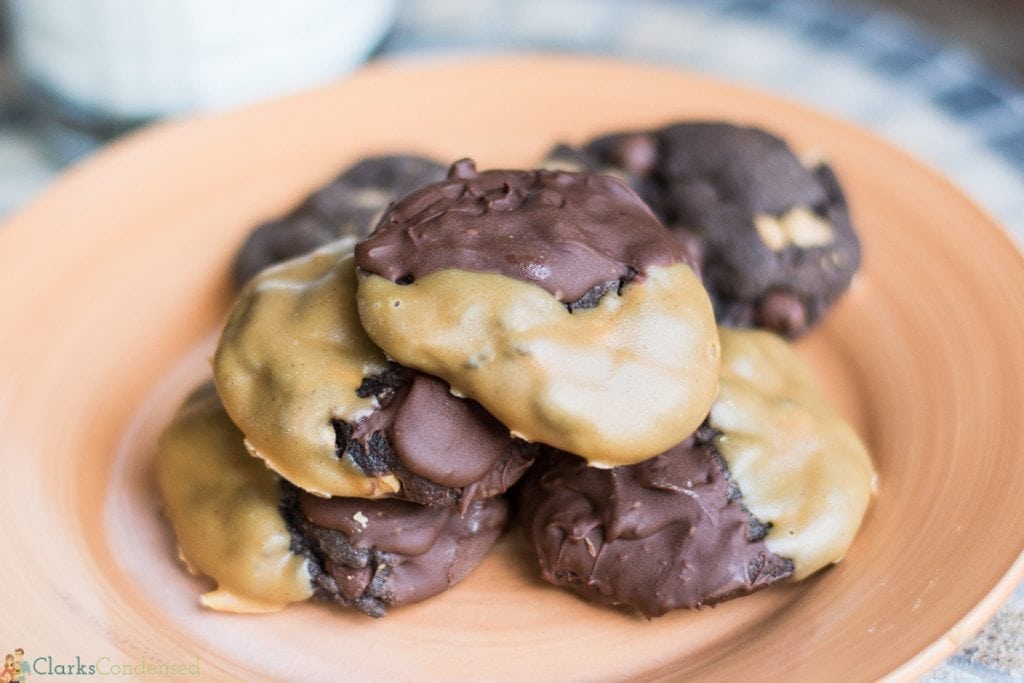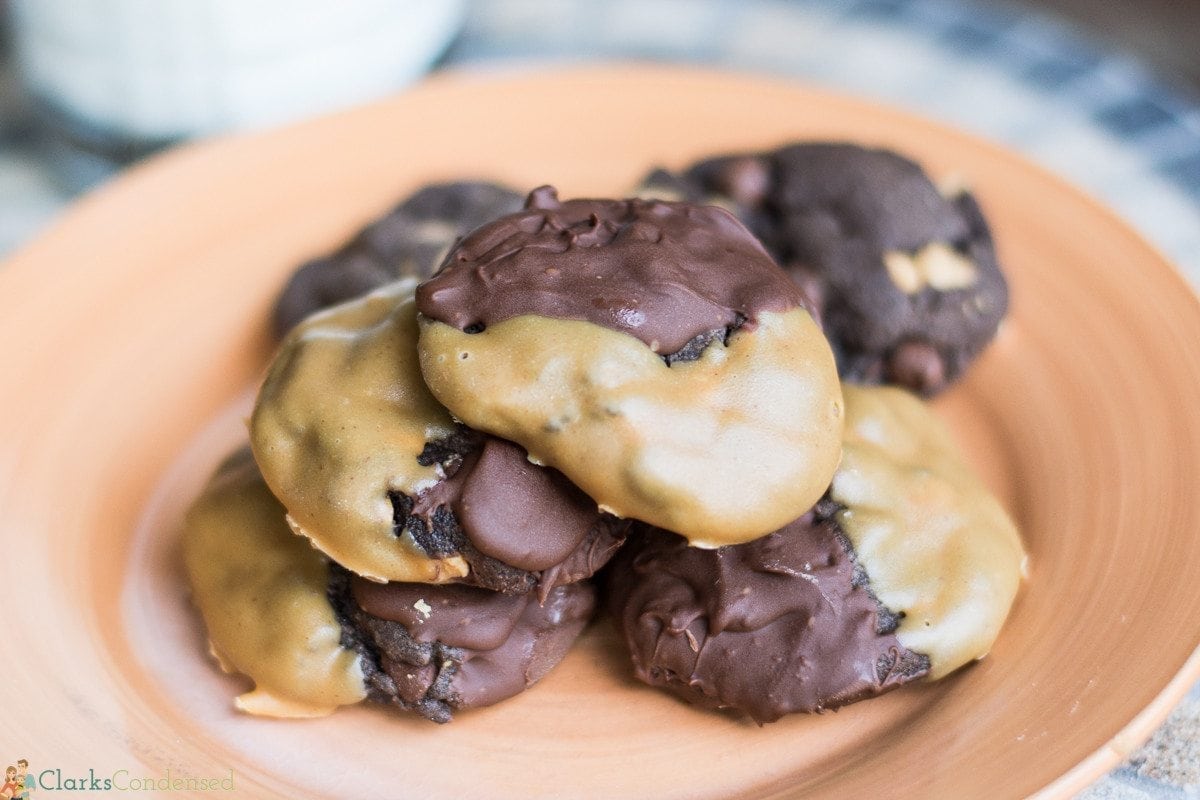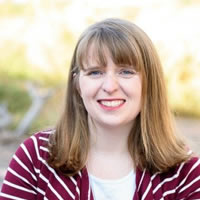 Katie is a Colorado-native, BYU graduated, and most importantly, wife to one and mother to three beautiful boys. She is passionate about sharing her experiences with others – especially about pregnancy, breastfeeding, cooking, and crafts. She is an International Board Certified Lactation Consultant. She loves spending time with her family and helping others find joy in family life.