Ready or not, Christmas is almost here. Are you ready? I'm pretty happy to say that I'm down to the cooking and a little sewing. The presents are bought and mostly wrapped. I'm super happy about that one. It helps that my husband and I don't buy gifts for each other. That cuts down on the shopping. This year I decided I wanted to add a little extra touch to some of the gifts under the tree, so I decided to make these Clothespin Christmas Snowflake(s). They are easy to make and don't cost a lot, so you can make a lot of them. They are great for tree ornaments or gift enhancers.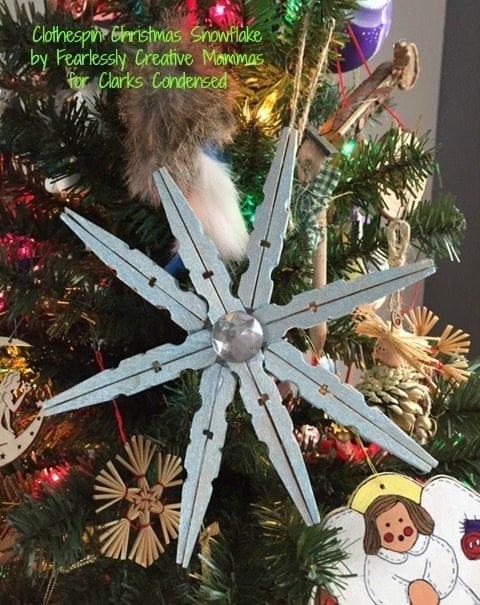 I should tell you, I didn't come up with this idea. I was in a shop in Florida and saw something very similar on sale for $5 each, so I took a picture and then came home and made them. Yes, I'm that cheap. Plus, the ones I saw weren't painted and I wanted them painted and with a 'jewel' in the center.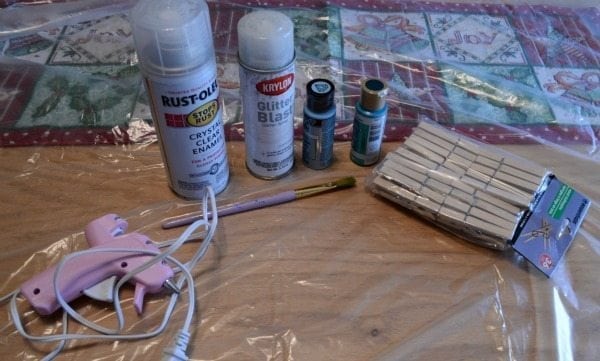 You will need:
Wooden Clothespins, 8 per snowflake (I got these at a dollar store)
Acrylic Paint
A Paintbrush
Glue Gun and Glue Sticks
Acrylic Sealer
Glitter Spray
Jute string
1 rhinestone jewel for each snowflake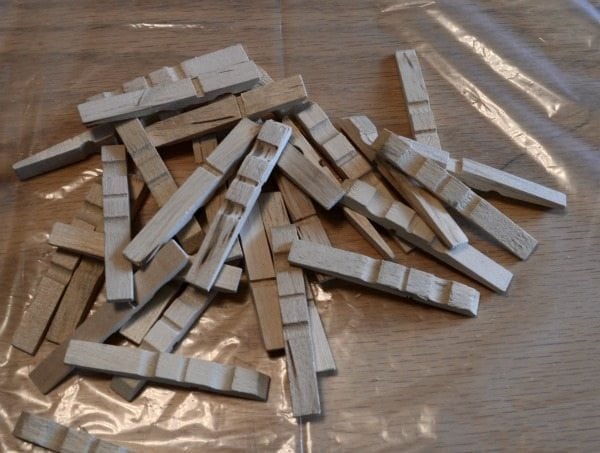 The first thing you do is separate the pieces of the clothespins. You can throw out the silver parts, unless you can think of something amazing to do with them. If you can, let me know in the comments because I have loads of them.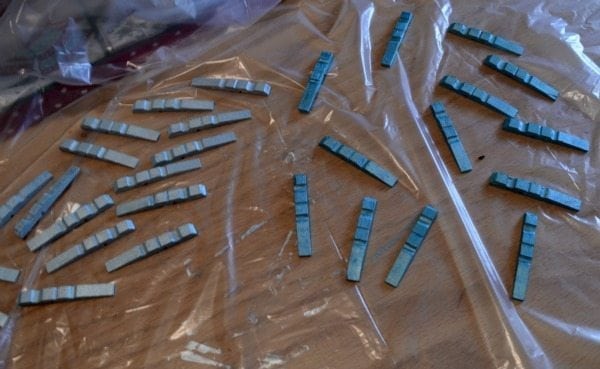 Paint the clothespins. You will need 16 pieces for each snowflake, so be sure to paint 16 pieces the same color.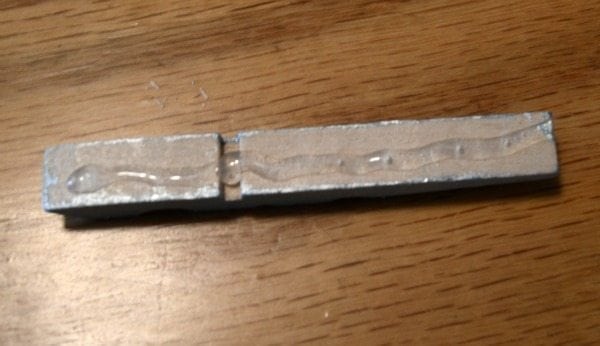 After they are dry, using your hot glue gun, with the glue very hot, glue the pins together so they look like the picture below.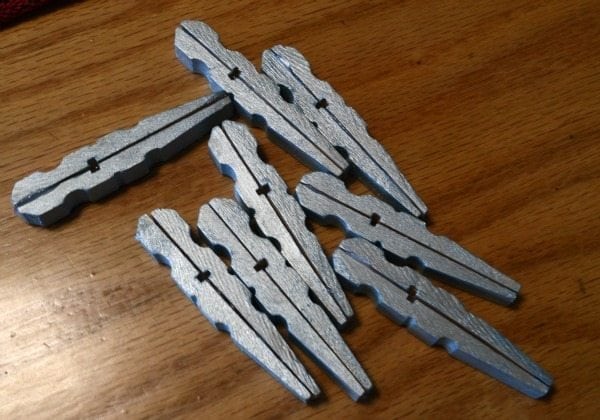 Next, glue the pieces together, using lots of glue. Start by gluing four pieces as in the picture below.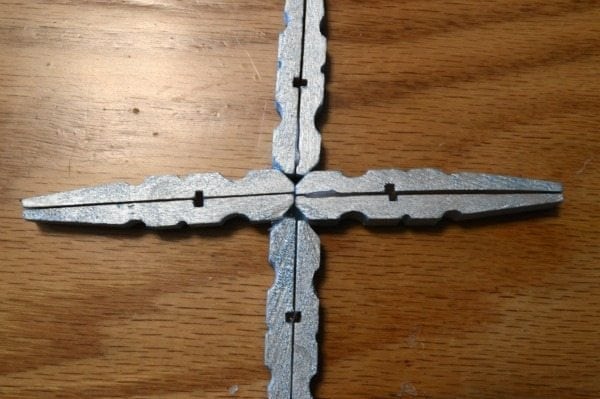 Then, glue in the remaining 4 pieces, as shown in the picture below. Be sure to use lots of very hot glue. Allow the snowflake to sit for a few minutes. Then you spray them with acrylic sealer, allow them to dry and spray with the glitter spray and allow them to dry again.  Glue the rhinestone jewel to the center and a string of jute to the back of the snowflake.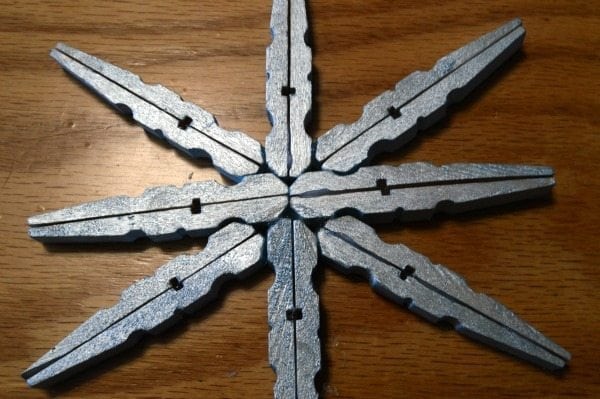 When everything is dry, hang them on the tree or attach it to the front of a present. Aren't the Clothespin Christmas Snowflake(s) fun?! I love them and I love that they weren't difficult or expensive to make. Whoo Hoo!  Come on over to Fearlessly Creative Mammas for more craft ideas and really yummy recipes!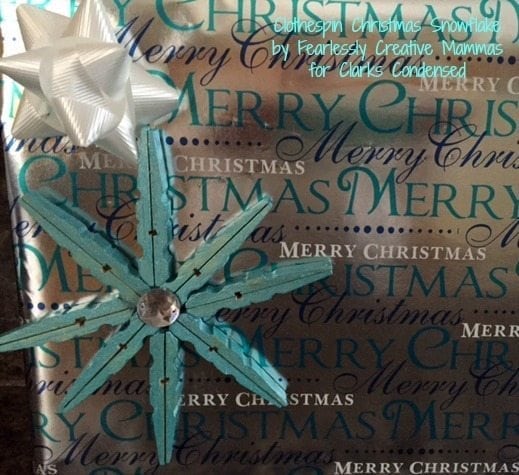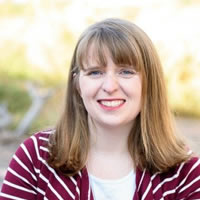 Katie is a Colorado-native, BYU graduated, and most importantly, wife to one and mother to three beautiful boys. She is passionate about sharing her experiences with others – especially about pregnancy, breastfeeding, cooking, and crafts. She is an International Board Certified Lactation Consultant. She loves spending time with her family and helping others find joy in family life.