Easy and cheesy green chile chicken enchiladas. Easy to freeze, and absolutely delicious.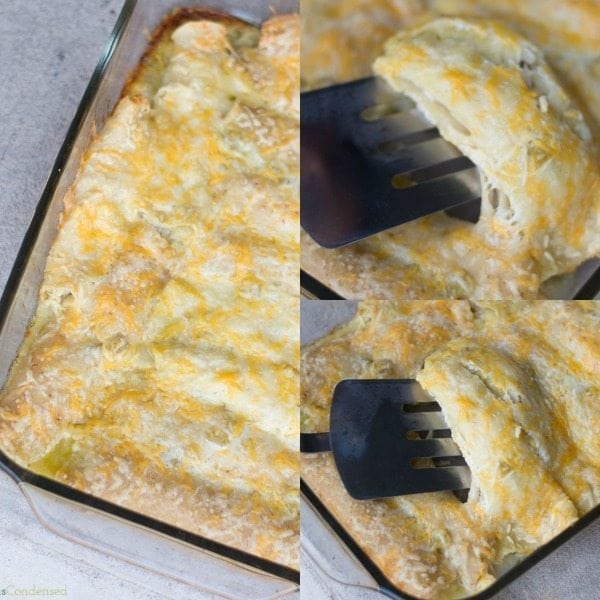 Whenever I have to choose my favorite meal, I immediately say chicken enchiladas. But not just any chicken enchiladas. I'm not a huge fan of the ones in flour tortillas and that are made with a cream sauce. I'm talking about the delicious, green chili ones that my mom has made my entire life. I request them every time I go home to Colorado, and make them quite often in our house.
And, whenever I take someone a meal, this is one of my go-to recipes. It takes less than an hour to make everything, and people are always asking for the recipe. If you want them a little creamier, you can add cream cheese, but I usually just use the original four ingredients of the recipe — corn tortillas, green chili enchilada sauce, chicken, and cheese.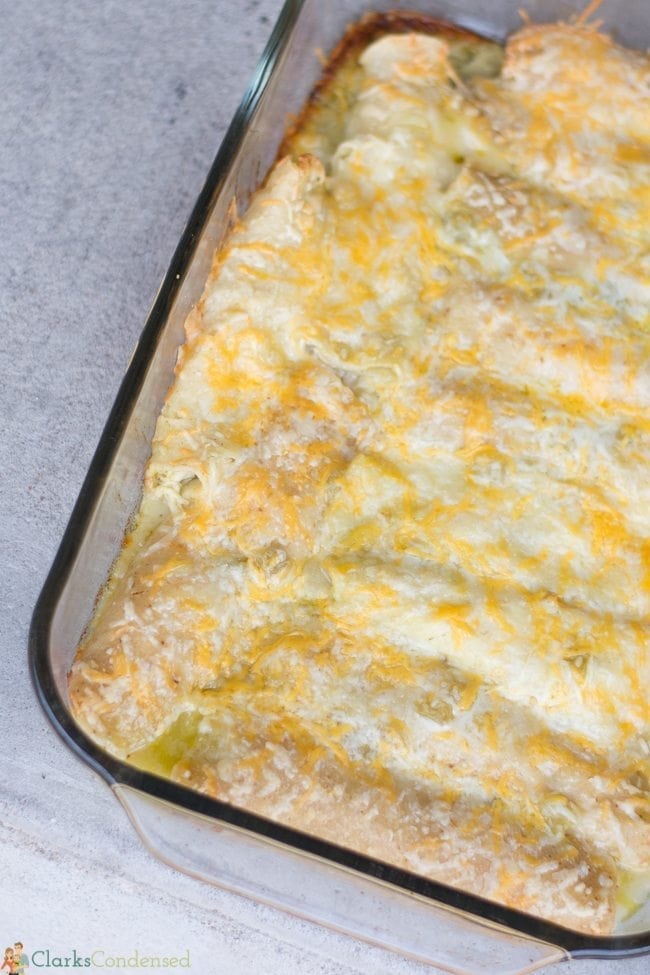 I recently discovered that some brands of Kraft cheese have 0 g of lactose in them, so I was so excited to be able to make these with cheese again! We have a hard time not eating the whole pan, because they are just so tasty. And Jack couldn't get enough of them, either. He usually eats a few bites of whatever we have for dinner, but when I served these, he kept saying, "More! More!" Looks like the little guy takes after his mama.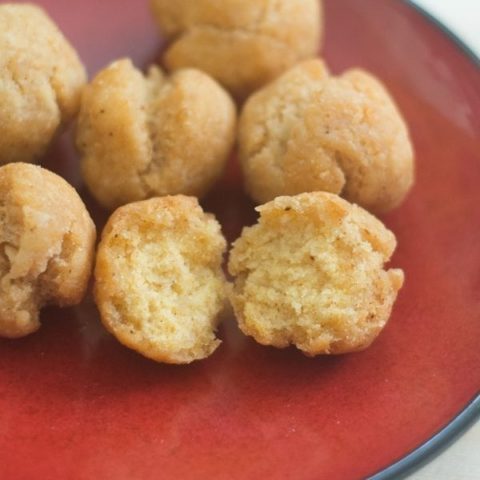 Easy Green Chile Enchiladas
Ingredients
10 corn tortillas
Cooking Oil
1 lb chicken breast, diced or large can of chicken
Garlic powder
Onion powder
1 8 ounce can green chile enchilada sauce
1-2 cups Colby Monterrey Jack Cheese
Instructions
Heat oven to 350 degrees.
Lightly fry corn tortillas in oil. Remove excess grease with a paper towel and set aside.
Cook diced chicken breast in oil and season with garlic powder and onion powder. You can use canned chicken as well.
In a large cooking dish, lightly coat the bottom with enchilada sauce.
Place one tortilla in the pan, add chicken and cheese, and roll up. Repeat with all tortillas.
Cover with remaining enchilada sauce and cheese.
Bake covered with tin foil for 20 minutes. Bake remaining 10 minutes without foil.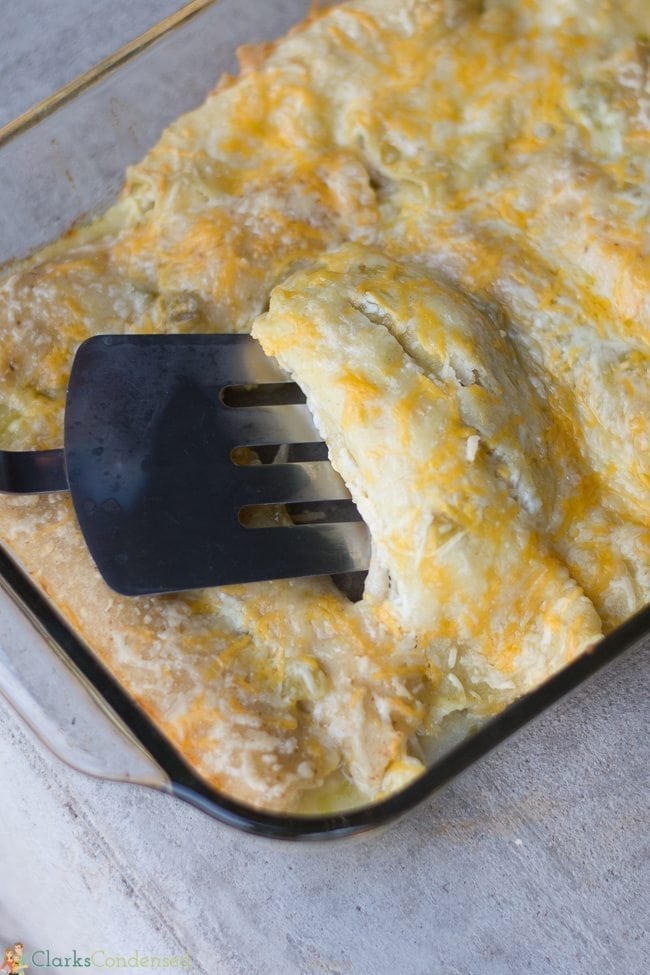 These can easily be frozen, and are great for those days when you just need a quick and easy meal!


COMMENT POLICY:
All we ask is that you be kind. We welcome differing opinions, but any comments containing personal attacks, sarcasm, etc. will be removed immediately. Keyboard warriors aren't welcome 🙂 All comments are moderated and may take time to be approved. Anything not pertaining specifically to the content of a post will be removed (including comments about ads).