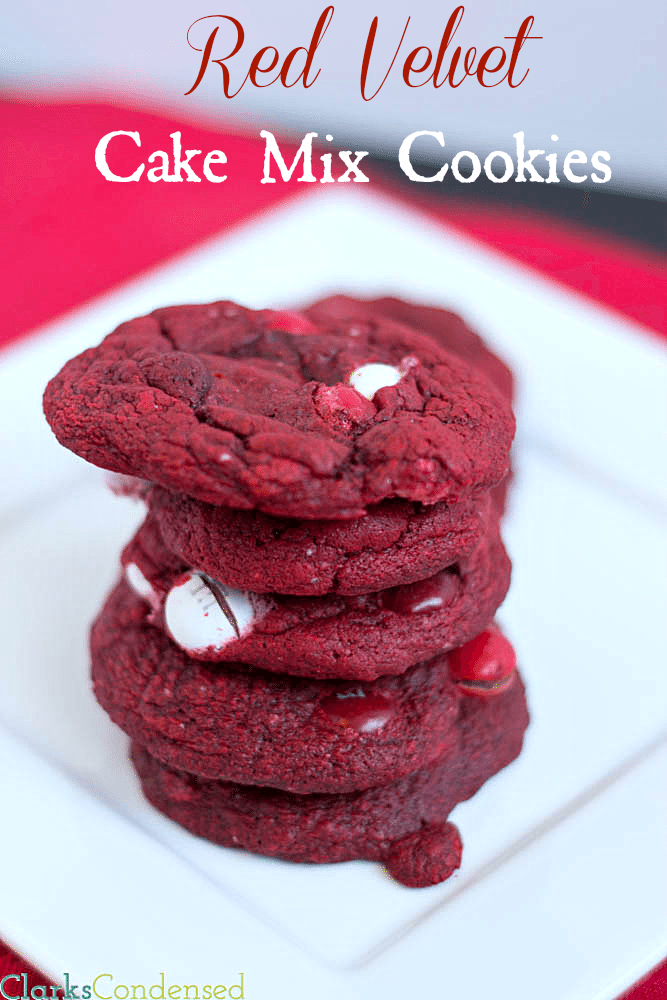 I love cake mix cookies, though I don't make them a lot. Most likely because I eat them way too quickly (even though I usually have the intention of giving them to someone else.) However, when I saw bags of red velvet M&Ms popping up at the grocery store this past month, I knew I had to pair them with a simple, red velvet cake mix cookie!
The result was more delicious than I imagined. I "researched" how to make the perfect cake mix cookie (it's not rocket science…more common sense), and I must say, this was the best cake mix cookie I've ever made. I took it to a little get together we went too, and everyone seemed to love them!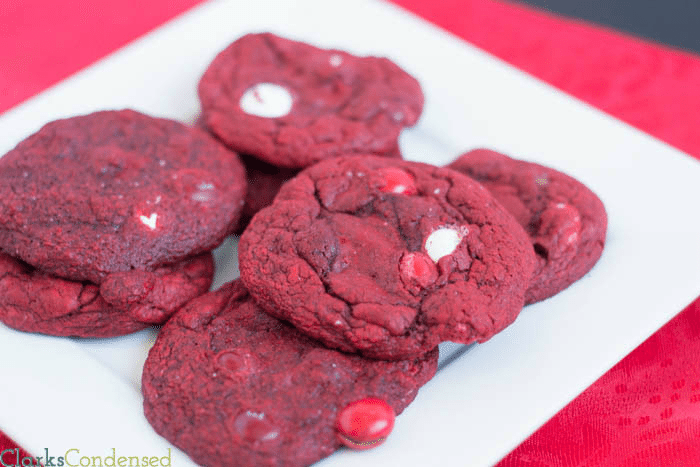 Even if you can't find the red velvet M&Ms (since I'm guessing they will probably disappear the day after Valentine's Day), you could easily put regular M&Ms in these, and I'm sure they would taste just as delicious!
I discovered that you have to use real butter when making these. As I read different posts about cake mix cookies, that was the consensus from most. When a person seemed to have a failed cake mix cookie recipe, it's because they used margarine or another butter substitute. Oh, and be sure to melt it!
I also found that chilling the cookie dough helped a lot. I know, I know, chilling just is an added step that makes it take longer to get your delicious cookies in your mouth, but it truly does make a difference. I only chilled these for 30 minutes, and they were fabulous!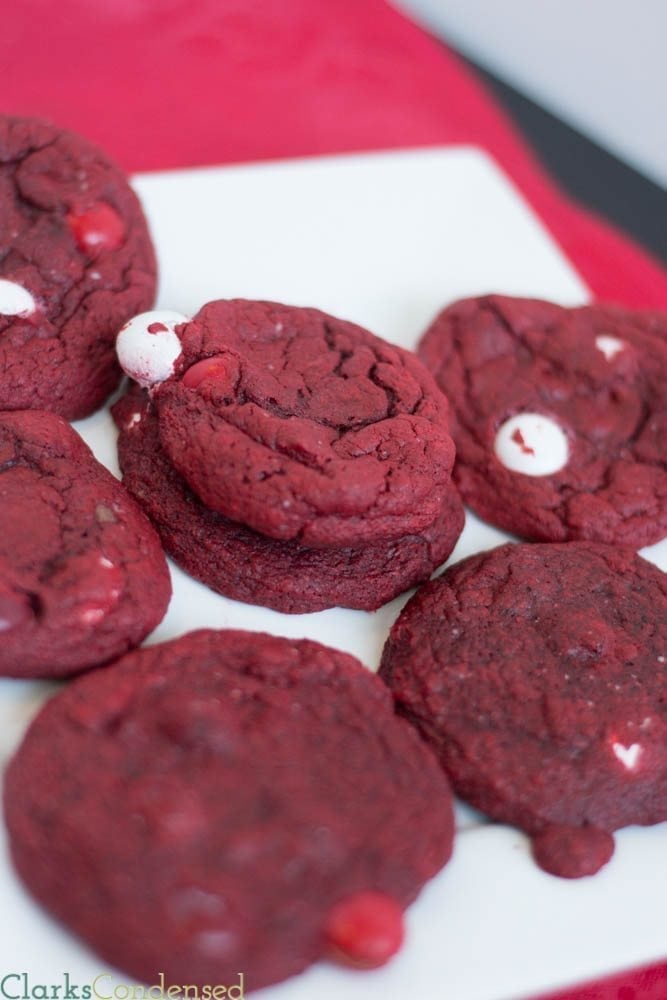 These would be perfect for a school elementary party, stick in your kid's or spouse's lunch box, or just have sitting out to much on. Yummy! They definitely didn't last long around here.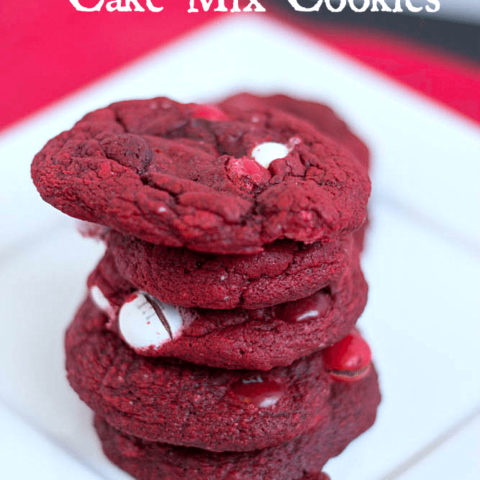 Red Velvet Cake Mix Cookies
Ingredients
Red Velvet Cake Mix
1/2 cup butter, melted
2 eggs
1/2 bag Red Velvet M&MS, or any kind, if not available
Instructions
Mix melted butter, cake mix, and eggs together well in a large bowl.
Add M&Ms and mix until combined.
Chill 30 minutes in the refrigerator.
Preheat oven to 350 degrees.
Place by the tablespoon full on greased cookie sheet or silpat.
Bake for 8-10 minutes.
Let cool on cookie sheet for about 2-3 minutes, and then transfer to a cooling rack until completely cooled.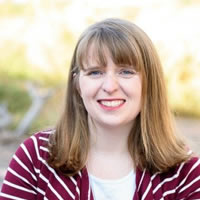 Katie is a Colorado-native, BYU graduated, and most importantly, wife to one and mother to three beautiful boys. She is passionate about sharing her experiences with others – especially about pregnancy, breastfeeding, cooking, and crafts. She is an International Board Certified Lactation Consultant. She loves spending time with her family and helping others find joy in family life.